You wouldn't workout like that if it wasn't your job!  Yes, someone stated this very declaration to me not too long ago. I didn't try to argue but then Andrea left me this comment…
Can you do a blog post on how to be self-motivated and confident when working out alone both in and outside of the gym. Please? And thank you.
.
You know I can't resist a prompt, right!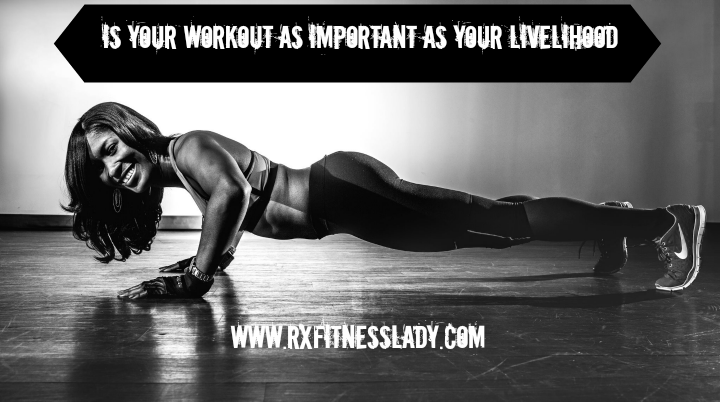 This is a difficult subject for some of you to receive from me because seemingly it is easy peasy for me to exercise.
I want to try to share with you a few things that will help challenge you to change your mindset.
Nellie, wrote a post at the beginning of the year and one of the keys she mentioned as noted by her pastor was that consistency is mandatory.
Wouldn't you say that you are consistent in going to your job or working your business?  You don't allow every little thing to interrupt your livelihood because you view the need to have shelter and food on the table as a necessity.
Is your health not a necessity? I am here to tell you that it is!
Did you catch that?
YOUR health IS a NECESSITY! I am not talking about your spouse's/significant other's, your kid's, your parent's health. I am talking about YOUR health! That means it has to take precedence when planning what's best for everyone else in your life.
Now, the trick is finding time. People can be very cruel (my own friends even).  Often times, people like to throw up in my face that I'm not married or I don't have kids, WHELP, you can just kiss my arse for lack of a better way to handle you and after you do that go read Nellie's blog! I can name several people IRL, but she is blogging all about working, mothering, and exercising…moving on.
Finding the time is different for each individual.  If you workout on your own, you can pretty much do it whenever you feel like it.  It will be much easier on your family if you have a routine that's uninterrupted.
If you take group fitness classes, there is usually early morning, morning, lunch, & early to late evening options.   These choices pretty much work for group fitness and individual workouts.
In sticking with it, you have to be just as firm as if it were your livelihood.  If you already know that the kids have soccer in the early evenings, then get your tail up at the break of dawn and workout.  If you can afford to squeeze it in at lunch, by all means do it.  If you work evening shift, workout out in the morning 9:00ish. If you work overnight, workout whenever it's best for you.
You get the point! There is ABSOLUTELY 4 to 5,  30 – 55 minute time slots that we all can pick out of 168 hours in a week.
I will admit, you need to be self-motivated to live this lifestyle.
The key as I see it and I always recommend is FINDING WHAT WORKOUTS WORK FOR YOU.  We are all created differently and enjoy different forms of physical activities.  With all the creativity and trends in fitness, we aren't hurting for options.
Open your mind to try new things and surely you can find something that is a good fit for you.
Most people will find more than one thing.  I encourage you to find multiple forms of physical activities that you enjoy.  You won't get bored and you will never have excuses whether you are pregnant (with an ok to exercise), on a new job, adjusting to new lifestyle (recently divorced, recently married), working odd hours, etc.
There are workouts that can be created using gym equipment, group classes, personal training, online videos, DVDs, print workouts you can follow, machines and equipment for the home.
Invest in something! Gym memberships, Trainer, DVDs, Elliptical, gas to the track and walk, but most importantly, invest in YOUR health!
You will be a much better sister, cousin, mother, daughter, wife, and friend at your best health!
I started teaching classes in Jan 2012; I've been working out consistently in some form for years after graduating college.  I have a home fitness library and a very small amount of home equipment.  Working out for me is a priority and I view it like my livelihood and NO the 20 something I get paid to teach the few classes is not my livelihood 😉 !
Andrea and lovely readers, I hope this helps!
Yours in Healthy, Active, & Prosperous Lifestyles,
Rx Fitness Lady wants to know….
Do you use your family/job as excuses for not working out?
If you had to register for fitness classes like you do in college, would that make you more accountable #Research 🙂 ?
What is your preferred time to workout, what is your secondary time (you know you should have a plan B right 😉 ?
When is the last time you stretched your fitness brain and tried something different? What was it?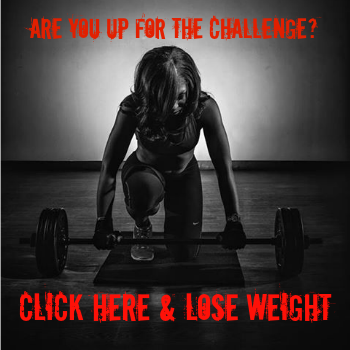 The following two tabs change content below.
Rx Fitness Lady
Greetings, I'm Joi, a Pharmacist with a passion for fitness & a community leader. I teach BODYCOMBAT, BODYPUMP, Tabata Boot Camp, & serve as a mentor to young girls. My goal is to inspire people to live healthy, active, & prosperous lifestyles through practical blog posts deliveries. You can find me on Facebook and Instagram. You can view more post and subscribe to stay tuned to latest updates
at
Rx Fitness Lady.
Latest posts by Rx Fitness Lady (see all)