Hello, everyone! I'm glad to have the opportunity to "chat" with you while Joi is off vacationing (lucky little duck! Did you see how she spent the first half of her vacation?). Have fun Joi! Today I wanted to talk to you about the best time of day to workout. Not only does this interest me from a research standpoint but I often get asked this question. There are 1,440 minutes in a day and you need at minimum 30 of them to commit to exercise. But when should those minutes be?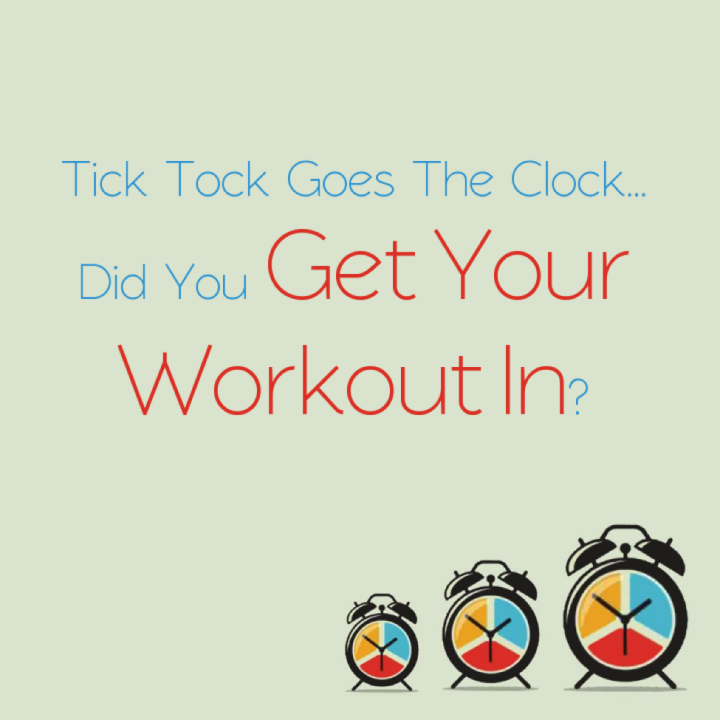 Recent studies have indicated that you're at your peak around 5:00 pm – 6:00 pm.  There was a study in Chronobiology International a journal focused on biological rhythm (think  circadian rhythms, shift workers, etc.) found that you can get your best moves in at 6:00 pm. Around this time of day, your core temperature is hottest, your joints are more supplest, nerves are firing, and muscle flow is strongest. If you want to lift, jump, run, skip or hop it seems that 6:00 pm is the best time to do it. Because testosterone is more responsive around these early evening times, it makes for a great way to pump some iron. Don't worry, women! We don't have enough testosterone to look like Arnold!
If only it were that easy though. Work out at six and then be done with it. There's so much more that goes into than just picking a time based on what a study says. I myself am just walking in the door from work at six. The chances that I'm going to walk right past my family, dinner, and go to the gym are pretty slim. But if you wait too long then you'll keep yourself awake because you have all those endorphins running through your body.
So then why not switch it to an early morning workout? Get the endorphins running and revved up for the day! This is actually a great idea for those suffering from insomnia. That way you let your body get some rest, slow down and get ready for sleep. If you have too many commitments in the evening, an early morning workout might also be for you. "Research suggests in terms of performing a consistent exercise habit, individuals who exercise in the morning tend to do better," says Cedric Bryant, CSO with ACE (American Council on Exercise).
I read tons of other studies and at the end of the day, it still boils down to you needing to assess your life, your situation, and your likes and dislikes. Ask yourself these questions:
Are you having fun? Do you like the type of "exercise" you're doing? (Tip: don't call it exercise if that leaves you with a negative feeling. Call it moving your body, playing your sport, anything but exercise).
Where are you working out? Do you need to drive there? Is it closer to work or home?
Do you enjoy group classes? When do they have the classes you like at the nearest gym?
Are you working out with a partner? What time of day will work best for both of you? (Tip: having a partner is a great way to push more and get more accountability).
But above all, you need to determine what is going to keep you consistent. It's consistency in workouts, in your eats, in your sleep that will lead you to that body you want to show off at your next reunion, or on the beach, or just to hear your doctor say that you are the healthiest you've ever been.
What time of day works best for you? Do you have a partner or go to group classes? What step do you need to take to become consistent?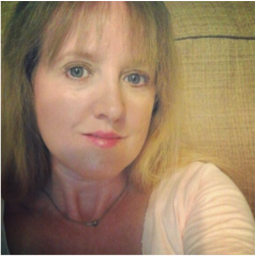 My name is Carla Bruns. I'm a forty something fitness, food, and healthy living blogger living outside of St. Louis. I hold a BS in Psychology, am a Certified Personal Trainer, Certified Spencer Pilates Instructor, Zumba Instructor and Brand Ambassador.  You can come live the healthy life with me over at Real Into. There you will find my latest obsessions in food, fitness, health, and all things fun.
Twitter / Facebook / Pinterest
Hi this is Joi! Thank you for supporting Carli as the guest today!  Please chime in the discussion and answer her questions or show her some love!
If you are interested in guest posting here at Rx Fitness Lady, visit here and join the PFL community!

The following two tabs change content below.
Rx Fitness Lady
Greetings, I'm Joi, a Pharmacist with a passion for fitness & a community leader. I teach BODYCOMBAT, BODYPUMP, Tabata Boot Camp, & serve as a mentor to young girls. My goal is to inspire people to live healthy, active, & prosperous lifestyles through practical blog posts deliveries. You can find me on Facebook and Instagram. You can view more post and subscribe to stay tuned to latest updates
at
Rx Fitness Lady.
Latest posts by Rx Fitness Lady (see all)