I have made it perfectly clear on some of my initial posts, that I wear a sew in! After several attempts to keep a steady workout schedule while practicing good Hair care, the sew in is what won me over for appearance and maintenance purposes.  You should really give it a try if your hair is holding you back from exercise.
Women take their appearance SUPER serious (well, most women)! I had an experience that I must share for those of you who are in a similar boat as me.
For the record, I didn't like these pictures!
Editor's Note: This post has been sitting in my drafts for over a year.  I debated posting because it has a negative tone targeted at a local business.  I have edited the post as a warning in general and removed the company's name completely.  The reason I created the post was because I had multiple people say they had problems with the hair.  The reason I deleted the company's name is because when they were approached by my latest friend about her problem, they took care of it.  I assumed they would not refund or exchange for me because the hair industry is brutal.   
When it was time to get my hair redone last year, there was an issue getting my usual hair (packed hair) in, so at the advice of my sister, I decided to try the oh so popular bundles! Brazilian that is!
I chose to patronize a local brick and mortar hair store, the mainstream bundle queens in town.  With this being a new venture for me, I expected the ladies in the store to be the experts! They were very nice in helping me choose bundles.
Upon inspecting the hair, I inquired that the bundles looked small and that I have a big head! ALL THREE LADIES working in the store simultaneously raised their voices (not out of disrespect, but just like shocked that I said that) and stated "OH THAT'S ENOUGH HAIR!)
I thought, ok, maybe I am tripping.
They were right and they were wrong!
Here's the thing! Their bundles were thin at the bottom. That's not a problem for all the video girls and ladies that just want 26 inch long weave down their back, but for a big headed PRETTY young woman like myself 😉 , I can't afford to have thin hair at the bottom.
I wear my own hair out in the top. My hair is very thick! So the thick top, thin bottom was not going to work!
Check out the comparison of the thin bottom Brazilian hair on the left vs. what I'm used to on the right.  Both pictures are the first day after a new sew in.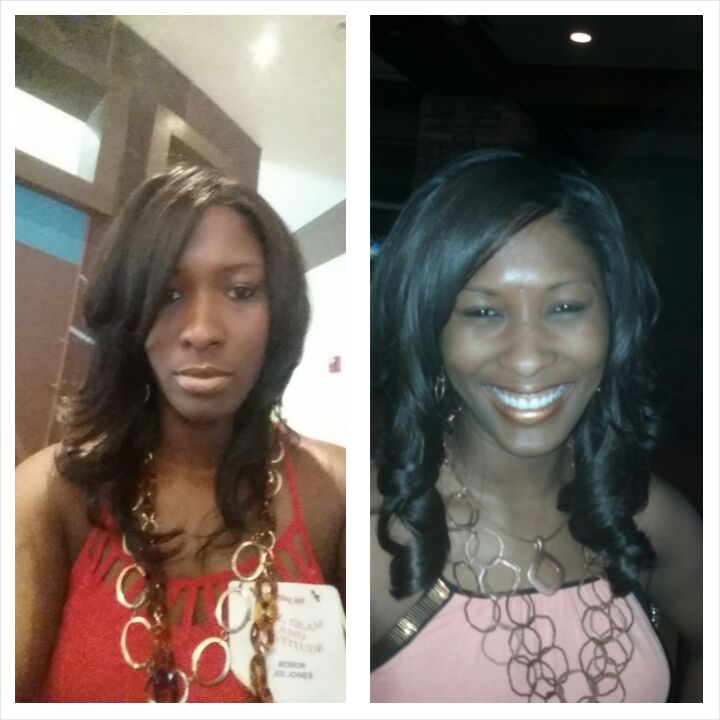 Do you see the difference?  It's not in my head. I'm not quick to down a business, but I did share this story with a few people and discovered that I am not the only one that it happened to from THAT LOCATION.
I am not a hair expert, so please don't bombard me in your feelings about your golden brazilian hair.  For the record, I wrote this for other women who are similar to me that wear hair styles between 10 – 16 inches.  You have been warned to check the consistency of bundles before purchasing. 
Take it for information purposes and have a blessed day!
OAN: Today is my best friend's birthday! We had a surprise party for her this past weekend but it's a party on the blog today too, HEY!  Happy Birthday B!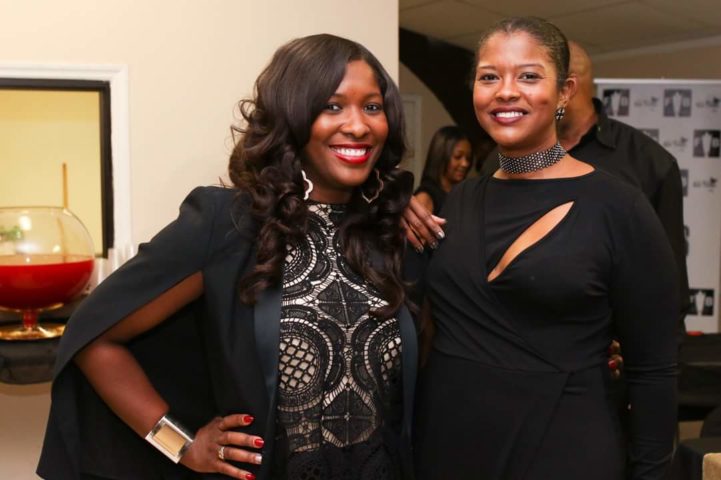 Photo Credit: Mann Photography
Back to the business at hand, this is how I like for my hair to look 😉 !
Yours in Healthy, Active, & Prosperous Lifestyles,
Rx Fitness Lady wants to know…
If you wear weave, what kind do you wear?

What issues have you had with hair extensions?

The following two tabs change content below.
Rx Fitness Lady
Greetings, I'm Joi, a Pharmacist with a passion for fitness & a community leader. I teach BODYCOMBAT, BODYPUMP, Tabata Boot Camp, & serve as a mentor to young girls. My goal is to inspire people to live healthy, active, & prosperous lifestyles through practical blog posts deliveries. You can find me on Facebook and Instagram. You can view more post and subscribe to stay tuned to latest updates
at
Rx Fitness Lady.
Latest posts by Rx Fitness Lady (see all)