I spent the month of April launching the "revolutionary" Les Mills BODYCOMBAT 63! At the time of this review, I've taught or taken this release about 10 times!  BODYCOMBAT as you may know, is the fiercely energetic mixed martial arts inspired cardio workout choreographed by international exercise experts!  This release in particular was revolutionary with moves and quite cleverly embedded with the track "Edge of a Revolution"! In honor, my BODY COMBAT 63 antics…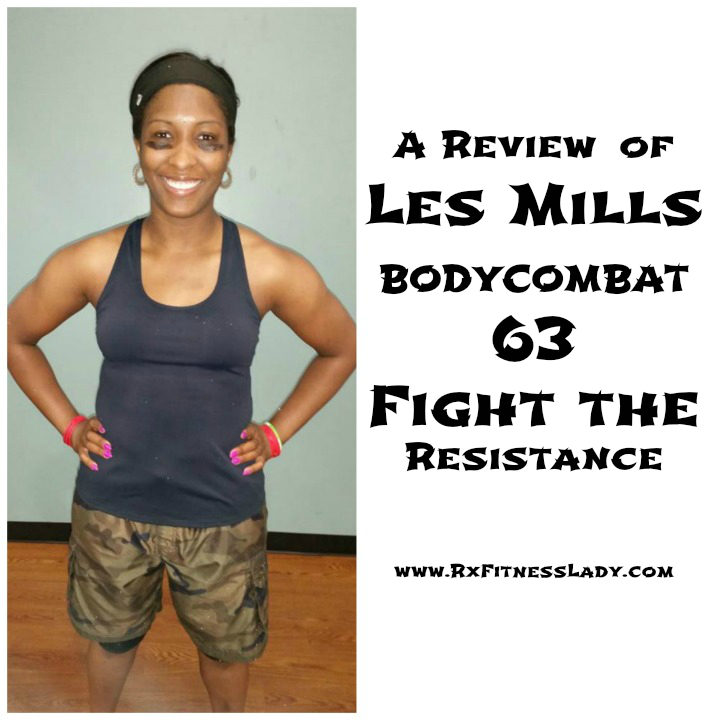 Tip #1 – I thought the war paint went perfectly with this release! Oh and shout out to fabletics for the black top!
Revolution #1 – This was release was different in that the Express formats were different.  I happen to teach a 45 minute Express on Fridays and so I utilized this format. It only lasts 38 min and 49 sec in the modified version, so class ended a little early!
Revolution #2 – Let's start with the revolutionary warm up! When I first viewed this release, I was like OMG this is amazing! I thought the members would love it. There was this really different rhythm that empowers you to really prepare for the fights to come! It honestly didn't go over very well the VERY FIRST time we taught it. It was kind of confusing to members. The hook pulse combo did feel weird.  With time, once they new what was coming, EVERYONE got into the essence of the new rhythm in the boxing combo and the hook pulse combos were looking pretty fierce across the room!
From an instructor standpoint, track 2 is fairly easy to cue but requires a balancing act to maintain proper form on those 40 round house kicks. I cued members with encouragement at the point of 16 kicks left because it really got tough for me at that point.
Revolution #3 Usually in-between round 1 and 2 there is a jog, run, scissor, or no break at all. This transition, the Dynamic Arm Choke or the Dynamic Pull was seriously the best euphoria I've gotten from a release in a while. It just matched to perfectly with the music and it's a major challenge to work those back and shoulder muscles so fiercely for an ENTIRE MINUTE! Then when you finish it, there's this amazing climax that all but forces members to cheer as they go into the second round of punches on the left side!
Tip #2 – When you teach a boxing class  and the biggest boxing fight of the decade is going down while you are launching a new release, hook into the excitement if you are charismatic enough 😉 ! Track 3 is the perfect time to encourage member to get their Mayweather vs. Pacquiao competitiveness on. Ask who's team they're on, to punch their opponent, etc!
Revolution # 4 – There is a lot to track 4! First the revolutionary moment comes about a min and 40 seconds in when we transition to GROUNDWORK! That is like a naughty word to me, lol! This was so challenging for me to teach.  One of my biggest weaknesses when taking Les Mills BODYATTACK is when we go down on the floor. This was no different! I struggled with teaching this physically, therefore, it will not be a return favorite of mine.  I also am not a fan of the advancing side kick. I did manage to take a cue from the instructor release though and cue the class to get their Bruce Lee on while doing the advancing side kicks! It was fun and at least 50% of the class indulged my antics.  That's good numbers :)!
The war paint and arm fatigue attire for this song, "Edge of a Revolution" were fun as well, especially when yelling "What do you want, we want change"!  The more I type the more I realize how I liked track 4, lol!
Track 5  – was an amazing song. It was a longer track 5 than usual and I had to practice it a few times to make sure not to mix up the combos! I enjoyed it!
Track 6  – I chose the lyrics to this track as the title because you literally are fighting the resistance with consistence and persistence to make it through this release! It was fun singing the lyrics on this track. They are pretty hard and help you suck up the energy to really go on the jump kicks!
Track 7  – I think everyone in the class was wondering who I was going to push those 2 opportunities in this release! Those are great instructor connector moments! The circling up  climax provides a little edge on  finishing those running man knees as one tribe!
Track 8 – This was not my favorite! It was nothing wrong with it, it was kinda of just there!
Track 9 – Can I reiterate "fight the resistance"? The side hover lifts were killer! I did like C-crunch combo at the end though!
Overall, this release had to grow on me but I did what I could to make it enjoyable for the members! I think we were successful!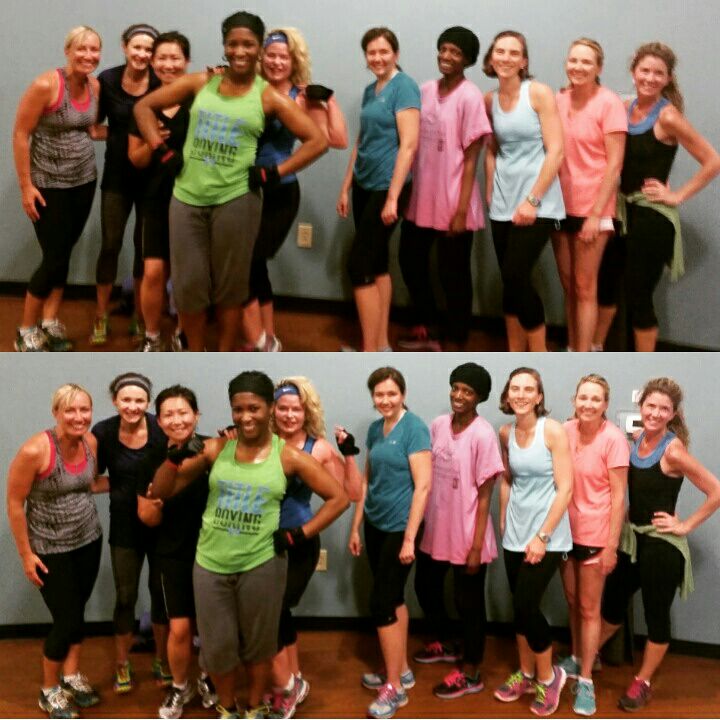 Yours in Healthy, Active, & Prosperous Lifestyles,
Rx Fitness Lady wants to know…
How did you like Les Mills BODYCOMBAT 63?

Who did you have your money on Mayweather or Pacquiao?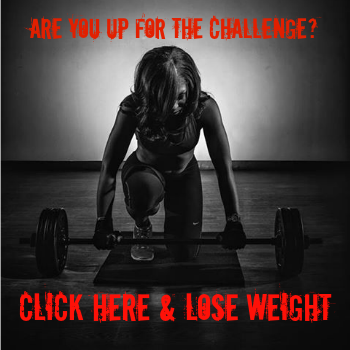 The following two tabs change content below.
Rx Fitness Lady
Greetings, I'm Joi, a Pharmacist with a passion for fitness & a community leader. I teach BODYCOMBAT, BODYPUMP, Tabata Boot Camp, & serve as a mentor to young girls. My goal is to inspire people to live healthy, active, & prosperous lifestyles through practical blog posts deliveries. You can find me on Facebook and Instagram. You can view more post and subscribe to stay tuned to latest updates
at
Rx Fitness Lady.
Latest posts by Rx Fitness Lady (see all)