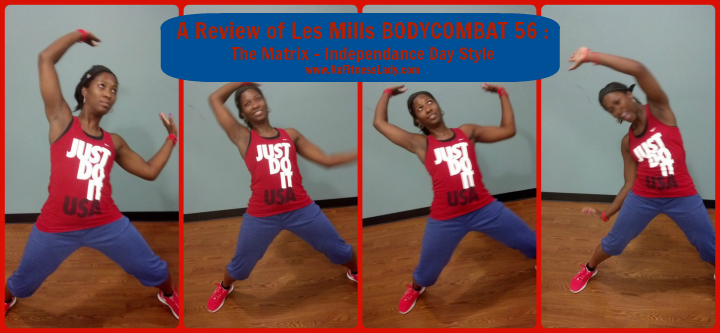 For this version of Act-Fit Friday, I'm letting you in on all the fun that occurred with the latest Les Mills program release BODYCOMBAT 56.
***Before we get started, please stop by Kita's blog and check out my guest post.  Kita's conversations on Fridays are one of the things I look forward to each week.  Go see what happened with me and the Po Po!!!***
We just so happened to launch this release during the time that the 4th Holiday was approaching, so I opted to get in the spirit for 1 class and take a break from the standard official color of green.
NEVER JUDGE A BOOK BY ITS COVER
I am a firm believer in first impressions and keeping yourself together at all times. However, I am learning with the Les Mills BODYCOMBAT program, it really does take me doing a workout before I can get an actual feel for my affection for it.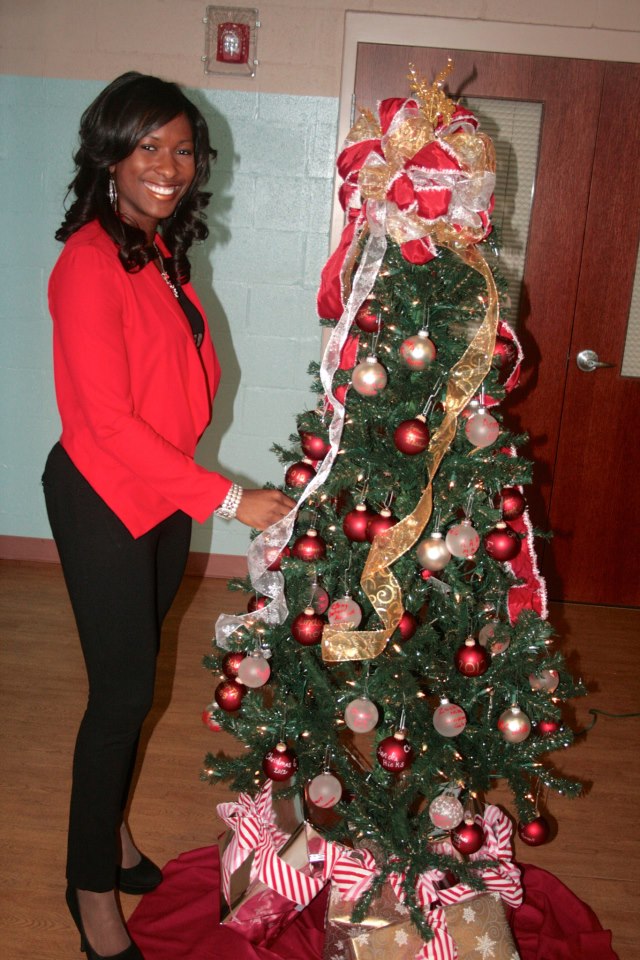 When Christmas came recently (Christmas is every 3 months when we get new releases in the mail), I popped my BODYCOMBAT DVD in my SONY and after watching, I was slightly disappointed.  I couldn't figure out the AHHH moments.  I live for the AHHH moments (crowd pleasers).
Once, I actually did the release, I found the top one for sure and that's why I named this post…
THE MATRIX – The song for track 6 was Still Getting It.  You can view the rest of the music track list here.
I really enjoyed the feel of the song and really worked the lyrics into teaching quite nicely!
The matrix is a brand new move to BODYCOMBAT but it's not unfamiliar.  You simply have a strong knee and then a balancing act.
It's a challenge, different, and it feels good! The fun part for me (members got a huge kick out of it) was doing that Matrix move from the movie.  I tried to show you with pictures because I'm over trying to get a good tape for each release.
I am providing you with the official sizzler though if you're interested.  It doesn't contain the Matrix but it has very good clips of track 3 and 8 that had POWERFUL combos.
Other loves for this release include:
Surprisingly, I really enjoyed the warm up! Both the upper and lower body warm ups had good songs and nice moves that weren't too complicated.
My 2nd favorite track was track 8! The upper cut with hook combination is quite fierce and if you remember, I have a MEAN STREAK 😉 !
The only minor disappointment was the Muay Thai track.  I wasn't really disappointed but the redundancy of it all for 6 rounds was kind of boring for me.
We have actually finished with the launch, like 3 weeks ago! I kept pushing this post back. Did you see all the campers that commented on the post from last Friday.  It MADE MY WEEKEND!
Rx Fitness Lady wants to know…
Did you see the movie the Matrix?  How was my move?
Have you taken BODYCOMBAT 56?  Do you like the Matrix?  What was your favorite track?
Did you visit my guest post over at Say what u wanna?

The following two tabs change content below.
Rx Fitness Lady
Greetings, I'm Joi, a Pharmacist with a passion for fitness & a community leader. I teach BODYCOMBAT, BODYPUMP, Tabata Boot Camp, & serve as a mentor to young girls. My goal is to inspire people to live healthy, active, & prosperous lifestyles through practical blog posts deliveries. You can find me on Facebook and Instagram. You can view more post and subscribe to stay tuned to latest updates
at
Rx Fitness Lady.
Latest posts by Rx Fitness Lady (see all)