It's too hard!
I can't keep up!
It's an intimidating environment!
Do these descriptions of a group fitness class sound like something you've heard from others or that you've verbalized?  These are common reasons why people tell me they've never tried a class before.  Group fitness is second nature to me and it's my absolute favorite form of exercise.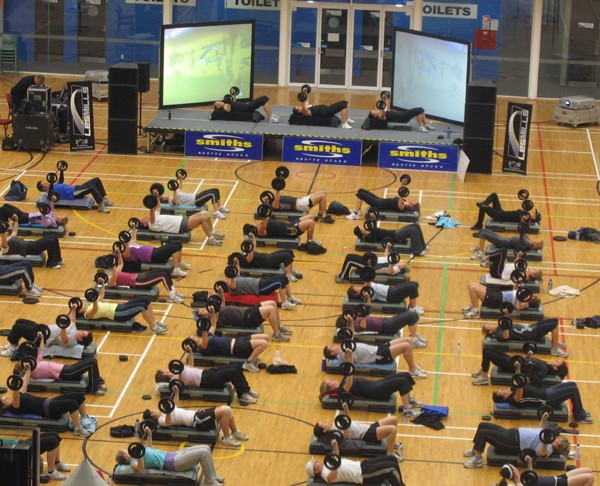 People who take group fitness regularly may take advantage of the comfort they find in attending classes week to week.  For some people, it is an ordeal that requires massive mental preparation sometimes resulting in complete let downs after attempting a class.
When I started this blog, I just started talking about Group fitness, because…well, I just love it.  It occurred to me while reading through your comments and browsing the interwebs, that a little orientation to group fitness might be welcomed and appreciated to readers as it is one of the most common forms of exercising for weight loss.