I'm back with YSBAI (You Should Blog About It) #2.  These are topics and/or questions that come from readers. B.K.A. Q&A, but just let me have this please 😉
Before we get started, I wanted to share something with you.  Do you ever watch this show?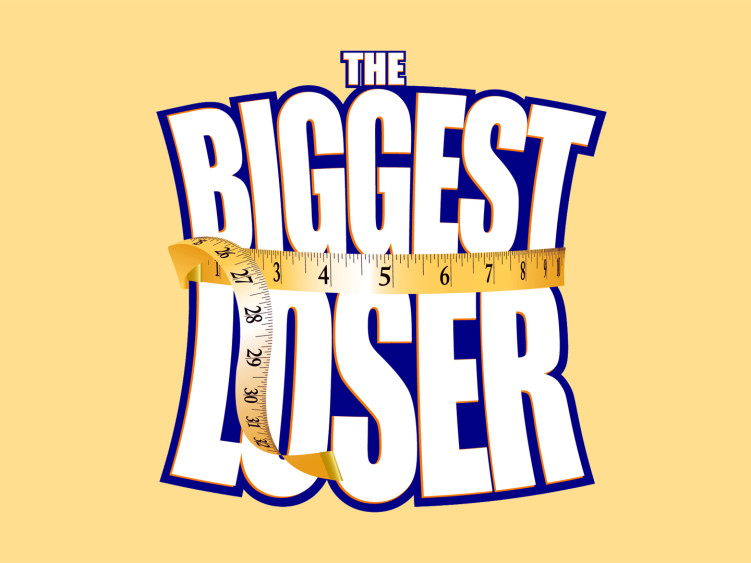 I was talking about today's topic & my sister told me that whenever she watches that show, it never fails that the participants end up teaching some sort of group fitness class.  Well, that makes sense to me.  I've always said that if you want to hold yourself accountable to staying fit, then teach a class or two.  Even if it's volunteer, you shouldn't fall off the wagon because you always have somewhere to go each week and deliver rockstar performances to your class participants.
The question for today comes from Carli over at Real Into who is training to be a new Pilates instructor.
"What advice do you have for a new instructor?"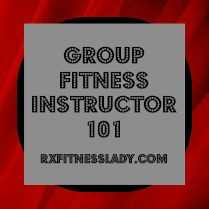 If you do take the plunge and jump into teaching group fitness classes, you will probably struggle with nervousness, apprehension, learning choreography or developing it, & mastering techniques.  Last week, I posted an Orientation to Group Fitness as a participant.  Understanding members concerns would be the first step, so please go back and read that if you missed it.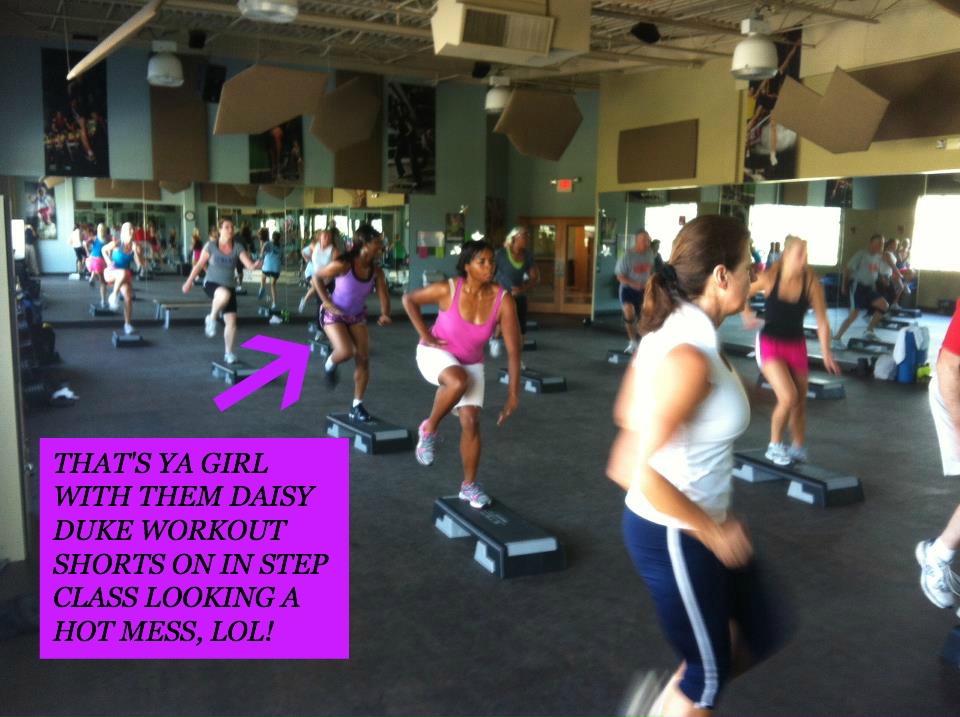 TIPS FOR SUCCESSFUL TRANSITION FROM CLASS PARTICIPANT TO INSTRUCTOR
On Getting Comfortable in Front of the Group
PRACTICE, PRACTICE, PRACTICE! Wether you teach choreography or freestyle, you need to practice your routine or transitions in your routines.  Practice in front of a mirror at the same intensity that you would teach.  When you're ready, grab a few friends to practice in front of.  Practice with the microphone because it will sound and feel different to you.  Practice on the stage with the lights on because it will be hot and it's a different feel from you being down on the floor taking the class. 
When I first started teaching, I thought of Sasha (Beyonce's alter ego).  I would try to transition from the quiet, reserved Joi that I am on a daily basis to an award winning performer.  You have to change your mindset.  When you do that, you will treat your practices just like Beyonce/ Sasha treats a dress rehearsal & YOU WILL see the results.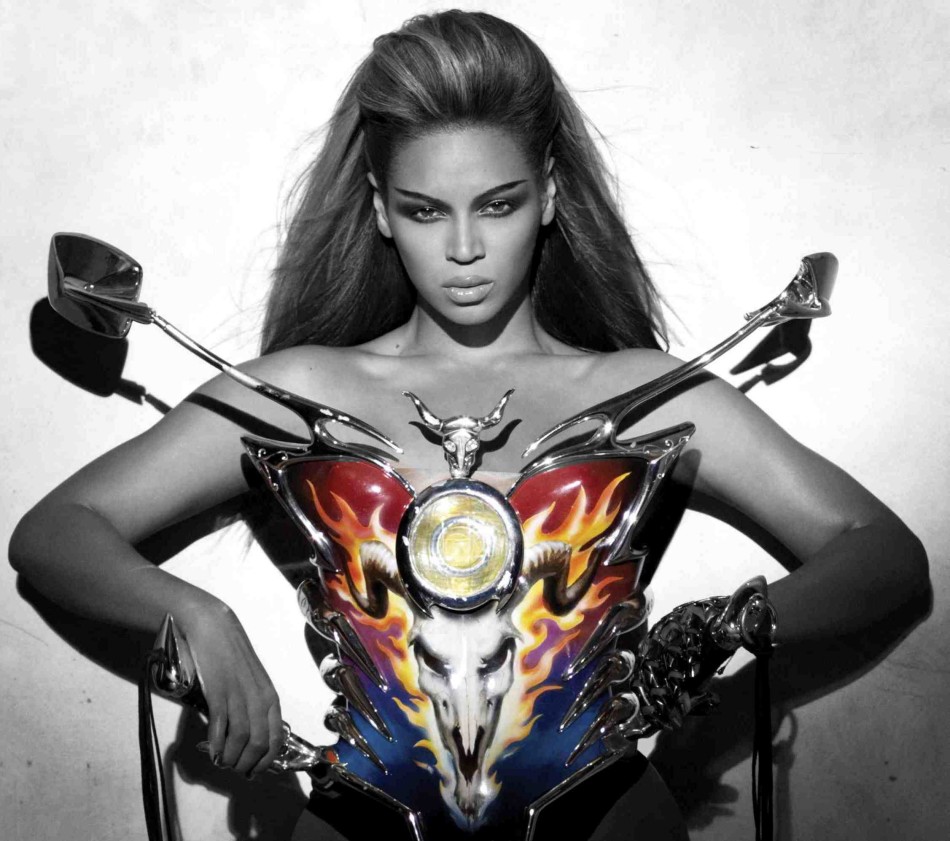 TEAM TEACHING – This is fun and helps you get comfortable in the beginning!
MUSIC – 80% of the time I'm in the car now, I'm listening to group fitness music.  Get used to the music that you will teach from.  You should be aware of the ups and downs & your voice quality should match the musical transitions.  So, you shouldn't be yelling COME ON, LET'S GO if it's a quiet part of the song.  This helps you with getting comfortable because if you lose your train of thought and mess up, you can get back on track with the next count, if you know the music well.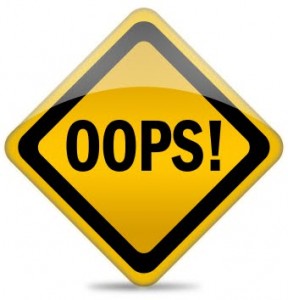 MISTAKES – Speaking of messing up, if you do mess up, don't apologize and call attention to it. Just keep moving!  They will only note mistakes that you tell them are mistakes.
WHAT'S NEXT?  I learned in dance school years ago in preparing for recitals to always as yourself "What's next?".  It works, if a track is tricky to you, just keep asking what's next?
There will always be members who will try to intimidate you by mean mugging you, asking you crazy questions about the routine, telling you how they used to do things, or they may even go as far to roll their eyes or blow their breath in frustration at your presence.
You are going to have to own YOUR class and take control tactfully.  Do not be intimidated by them. You are in control and the class will not go on unless you say so, PERIOD.  Prepare your responses for people like that in advance, smile, and keep it moving. 

There will also be people in the class who will do whatever they want to do, off beat, different movements, etc.  You will need to do your best not to focus on them  because they may get you off beat.
Also, demonstrate the options and encourage members to take them when needed.  Demonstrating options is also your chance to take a breather.  Use them wisely but don't over do it.
Nellie, a fairly new Zumba instructor & blogger will appreciate this one!  The member that is trying to show you up and go like 199% right in front of you, don't pay her too much attention.  Let her have that and you continue to focus on delivering safe and effective workouts to the entire class.
On Technique
YOU HAVE TO BE FIT YOURSELF TO TEACH! Sorry for the shouting capitals!  There is no way around this one.  You will need to cross train and take other classes, do weights, or run to be in the best shape possible & increase your endurance/strength (whatever is appropriate for your class).

Practice in the mirror, with a partner who is familiar with the technique of your class
Videotape yourself periodically and critically review your class and technique
On Coaching
For the first class, I would write out an entire script for the class as much as possible.   It will make you more comfortable with delivery until you get used to teaching. 

VERY IMPORTANT – Please deliver the right information AT THE RIGHT TIME.  It's nothing worse than an instructor giving you cues when you should already be in the move. If you think you are struggling with this, ask the people you are practicing with.  This is an art that will have people develop loyalty to you for life. Members so appreciate this.
On cueing and motivation, don't reinvent the wheel.  Watch videos and study other instructors and see what works.  Adapt them to your own personality and members will be inspired. On that note, if you are tired, tell them!  Turn up the intensity, they'll appreciate knowing you are struggling with them.
On Making Sure Your Members Love You (Connecting)
Don't dress in revealing intimidating clothing (your 6-pack abs showing)
Try to learn as many names as possible.  You can stand behind the check in counter as they arrive at the gym & scan key cards for assistance with learning if you have trouble remembering
On names, if a person cringes when you call their name out in class, don't do it anymore.  They will let you know if they like it or not.  Usually people in the very front love it and people in the back are hiding out for a reason, but not always, so just test the waters and note the reactions.
Teach from your strengths! If you sing, sing! If you are strong, impress them with your heavy weights or whatever.  DO YOU!!!
Don't agree to teach a class at a time slot that there's  a high chance that you will be regularly late to the class due to work or your children's activities.  START PROMPTLY every time!
Let members get to know you.  During the workout, mention your kids, husband, plans for the weekend, etc.  I've connected with so many people simply because I work the overnight shift. So many people are in the same boat and others appreciate the fact that I come to the gym after working all night.
Come early and stay late. Invite members to offer you any feedback or to make request.
Take your time slot very seriously.  If you are going to have a sub, choose someone that excels at least to your potential.  You should also send them a REMINDER, thank you text the morning of  the day that they are subbing for you so  you won't have a blooper!
All of these tips should come together to provide a magical experience for members.  You should feel it and they should feel it.  More than likely, when the class is over, the members will clap for you.  That's an indication of a job well done.  If they don't, just keep practicing and perfecting your technique and delivery and it will get there.   Come prepared to give your best every workout.  Whatever is happening in your life, leave it in the car when you pull up to the gym.
A couple of weeks ago, I interviewed a new BODY ATTACK instructor on the blog.  She gave her account of training and advice for new instructors. You can read it here. If you have anymore specific questions, comments, or you want more elaboration on a subject, I invite you to leave a comment below.
Yours in Healthy, Active, & Prosperous Lifestyles,
Rx Fitness Lady wants to know…
What are your group fitness instructor pet peeves?

What do you appreciate the most from instructors?
If you are an instructor, what additional tips would you add?

The following two tabs change content below.
Rx Fitness Lady
Greetings, I'm Joi, a Pharmacist with a passion for fitness & a community leader. I teach BODYCOMBAT, BODYPUMP, Tabata Boot Camp, & serve as a mentor to young girls. My goal is to inspire people to live healthy, active, & prosperous lifestyles through practical blog posts deliveries. You can find me on Facebook and Instagram. You can view more post and subscribe to stay tuned to latest updates
at
Rx Fitness Lady.
Latest posts by Rx Fitness Lady (see all)