As I mentioned last week, here at Rx Fitness Lady, we are celebrating the holiday season.
The blogging community is such an important part of my life.  It's valued tremendously as we work diligently all year producing content for our readers.  I feel so close to my blog friends, it's kinda scary.
Natural that we'd want to convene for the holidays!  Just so happens, we live all over the place so spending money to come together like normal local groups do for Christmas is not practical!
HOWEVER, you know I like an inexpensive bonding experience.  That is the entire reason I created the first and second Mini Blog Challenge Parties.  They promote bonding without the cost of flying to a city and paying for conference registration.
Therefore in the spirit of the Holiday season & the approaching 1-year anniversary of Rx Fitness Lady, I give you your formal invite to….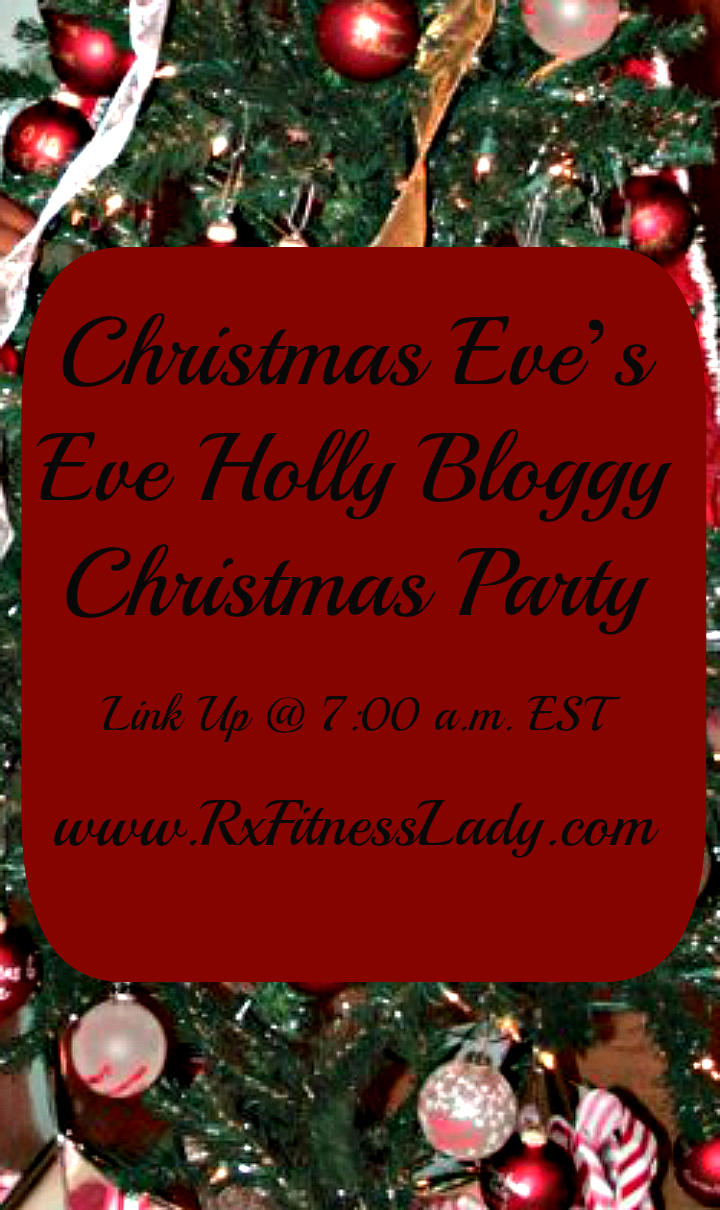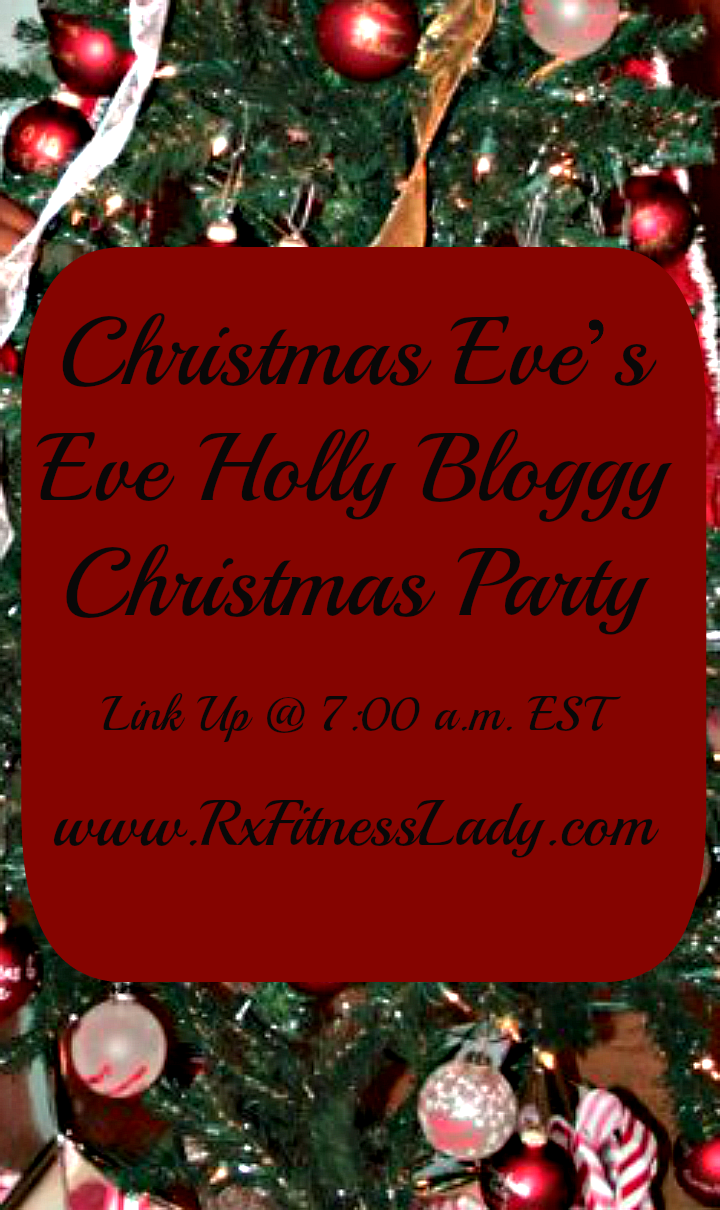 Amber and I have a tradition of celebrating Christmas Eve Eve.  Thought I'd bring you all in on the fun & transfer some of that energy to the blog community 😉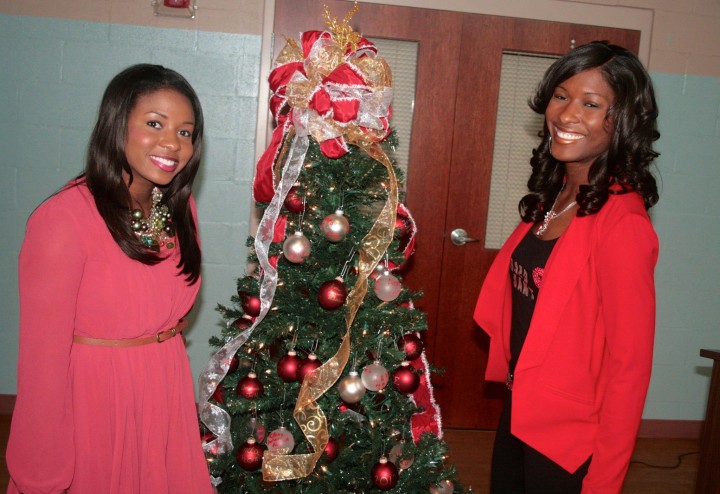 WHO – My blog friends, my blog friend's blog friends, & Rx Fitness Lady readers (residing in the U.S. & Canada)
Sorta Secret Santa – You will be matched and receive an email with the name and email address by November 25th so that you can shop on black Friday. You'll have two weeks to shop if you are not a black Friday kinda person.
IT IS YOUR RESPONSIBILITY to email and ask for a mailing address.  Please do so within 3 days.
You can also ask if there are any absolute restrictions (i.e.  I CAN'T STAND CHOCOLATE)
Down through the Chimney – Please mail your gift by December 9th.
Party Post Time – Reveal Day will be December 23rd! If you don't have a blog, feel free to send me a picture of your gift and it will be posted on the Rx Fitness Lady Facebook Fan page.
Predetermined budget (shipping included) – $25
In honor of my 1 year blog anniversary, I'm providing on a STRICTLY CONFIDENTIAL BASIS four  $25 Visa Gift cards to bloggers and readers that comment here at Rx Fitness Lady, who would like to participate, and find the $25 a TRUE hardship with your own family holiday obligations.  This is on a first come first served basis.  Just email me your address and that you would like to receive a gift card.
DOES THIS SOUND LIKE FUN?
TO PARTICIPATE – SIMPLY LEAVE A COMMENT STATING THAT YOU'RE IN AND PLEASE DO THIS BY NOVEMBER 24TH 11:59 PM!
NOTE – Please share with your blog friends this week.  I consider them associates if I see them on your sites everyday.  It's just not practical for us to all comment on each other's blogs.  However most of us do enjoy browsing around occasionally to meet new people so let's all party together.
No biggie friends!  Just add a one liner to your post linking back here, please 🙂 !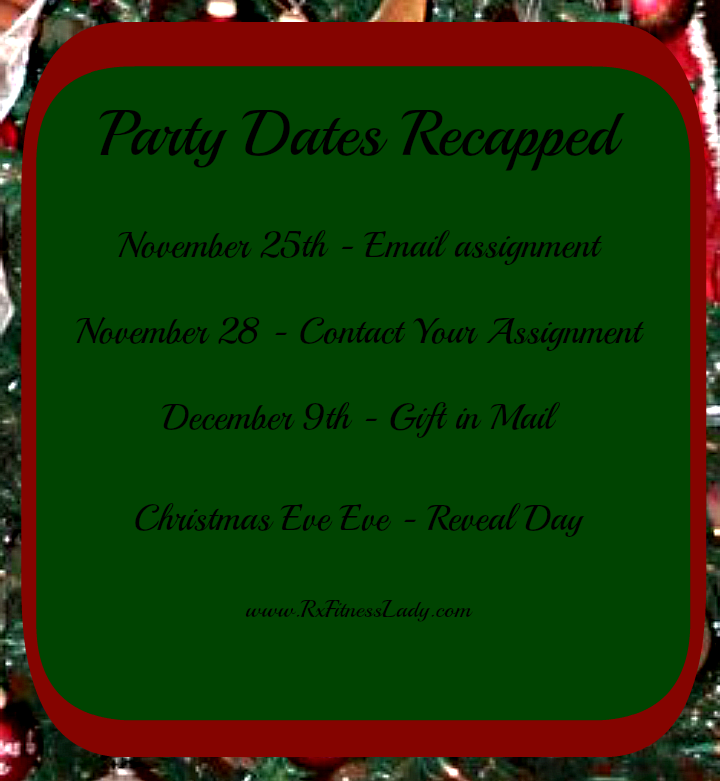 Rx Fitness Lady wants to know…
Are you in the spirit? Will you come to my party?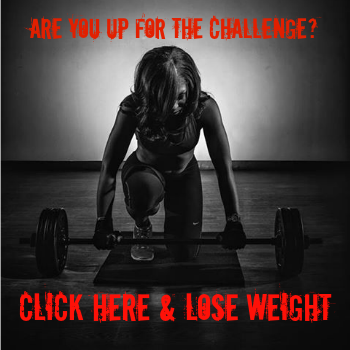 The following two tabs change content below.
Rx Fitness Lady
Greetings, I'm Joi, a Pharmacist with a passion for fitness & a community leader. I teach BODYCOMBAT, BODYPUMP, Tabata Boot Camp, & serve as a mentor to young girls. My goal is to inspire people to live healthy, active, & prosperous lifestyles through practical blog posts deliveries. You can find me on Facebook and Instagram. You can view more post and subscribe to stay tuned to latest updates
at
Rx Fitness Lady.
Latest posts by Rx Fitness Lady (see all)