That's right! The 7 Day Mini Blog Challenge Party is back and you have a good bit of notice to prepare this time!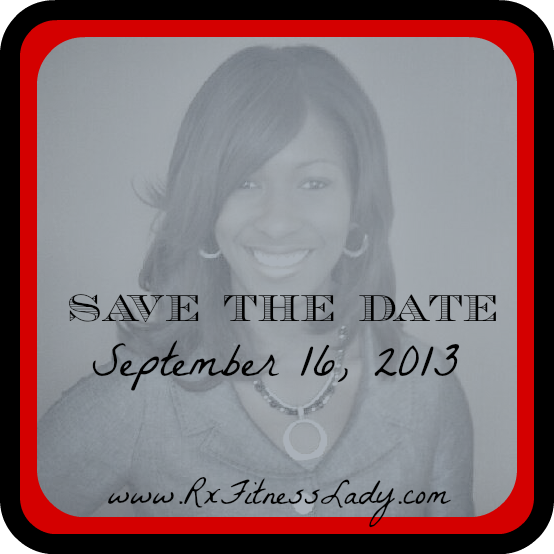 Since I decided to do NaBloPoMo (National Blog Posting Month) in November last month, I had to get started planning posts early. I figured I'd give you a few weeks to prepare for these 7 days of posting 🙂 !
I learned a lot with the last MBC Party. I think my top take away was learning to share people's posts across social media more. Other people had their own takeaways, some shared in the comments.
The goals are the same for the second party! Try to make some friends and do something different on the blog! Here are your prompts (specifically chosen based off past popular post on Rx Fitness Lady)!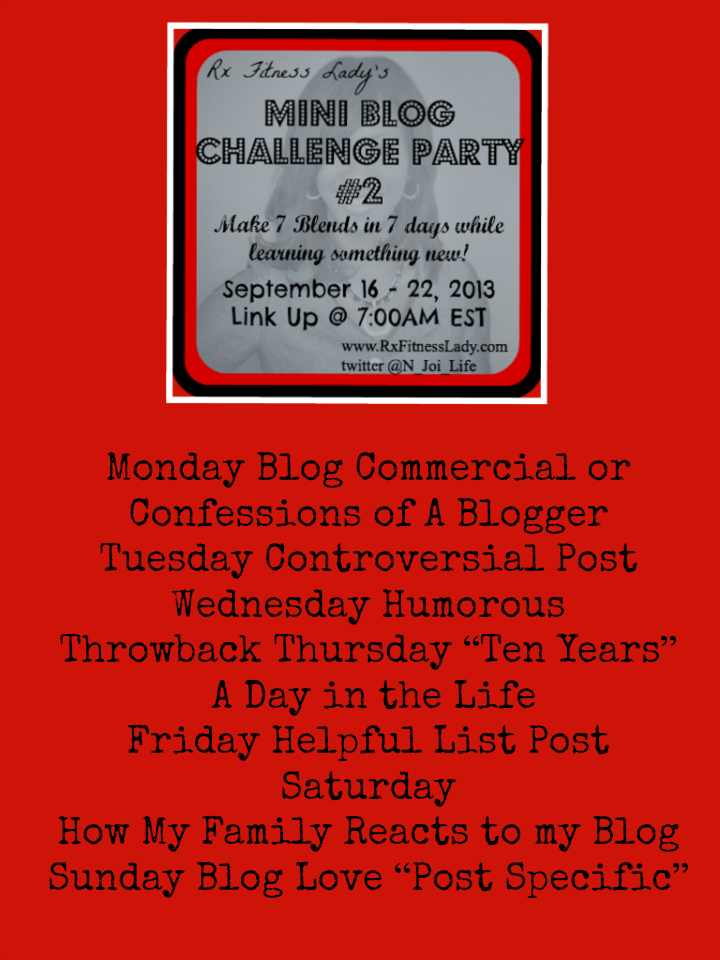 If the commercial is alarming you, no worries….Feel free to tell all your confessions as a blogger! However, Nellie did school us on the perfect blog commercial, so all the best!
Thursday, take us back 10 years! I don't think any of you were blogging 10 years ago, but just say you were…what would you be blogging about?
RULES
Follow the host, yours truly on bloglovin here.
Once the party gets started, be genuine with your follows but if someone comments on your blog with the hashtag #MBC (Mini Blog Challenge), then visit them back and comment.
This will be a live link party starting September 16, so don't forget to come back and link up!
Feel free to grab a button and tell your friends and use it for your post if you like! It's in the side bar!
Rx Fitness Lady wants to know…
Which prompt are you looking most forward to reading or writing on your own blog?

Will you come to my party 🙂 ?
***To get started & RSVP, go ahead an link up your bloglovin and meet some people or get reacquainted.***

The following two tabs change content below.
Rx Fitness Lady
Greetings, I'm Joi, a Pharmacist with a passion for fitness & a community leader. I teach BODYCOMBAT, BODYPUMP, Tabata Boot Camp, & serve as a mentor to young girls. My goal is to inspire people to live healthy, active, & prosperous lifestyles through practical blog posts deliveries. You can find me on Facebook and Instagram. You can view more post and subscribe to stay tuned to latest updates
at
Rx Fitness Lady.
Latest posts by Rx Fitness Lady (see all)