Everyone that works for somebody or for themselves needs vacation.  I get really tired of explaining to people that even though I get 7 days off at a time, it's not like vacation every other week. I know you don't understand it, but just trust me…it's hard to work an overnight shift 7 days straight.
Anywho, every year I take my entire work week off which results in a 3 week vacation for me.  Carli and Veronica were gracious enough to give me a tiny break from the blog while I enjoyed that time.
This is the final vacation post, but I wanted to share because I think EVERYONE should use their vacation days, because we all deserve a break & it increases your morale on the job.
I recently read in a study, that several people don't take vacation….here is some inspiration…nothing major, just NOT WORKING!!!!
Well kind of, I started my first week off teaching these lovelies at VBS!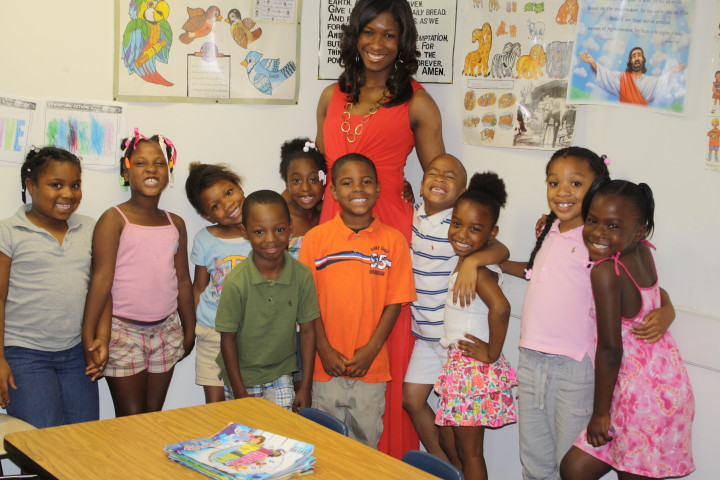 Actually, that wasn't the only work I did because we launched the new BODYPUMP 86 which I reviewed last week..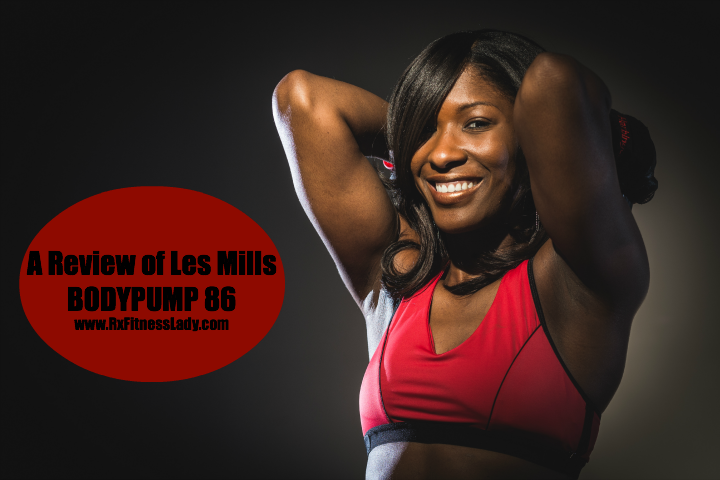 We also launched BODYCOMBAT 56 and that review is coming soon!   So it wasn't too hard for me to Continue My Fitness Efforts  While Vacationing.
I went to my first wedding for the summer.  I was going to do another F2BD post, but my dress looked wrinkled at the bottom 🙂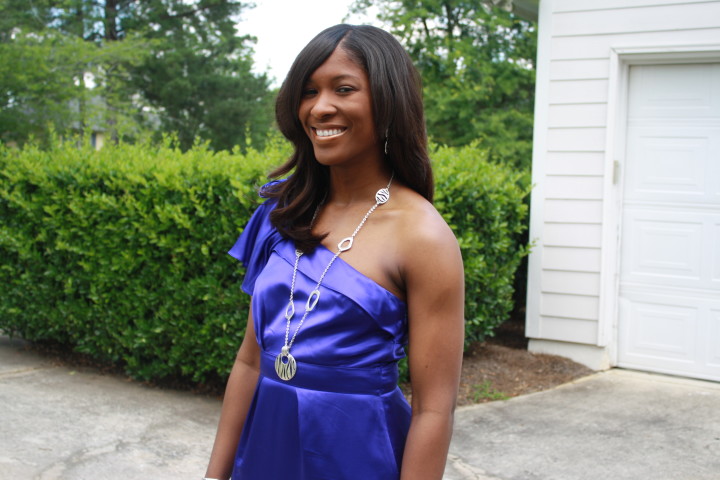 You already read about my girls getaway which started with a trip to my favorite place Savannah, GA.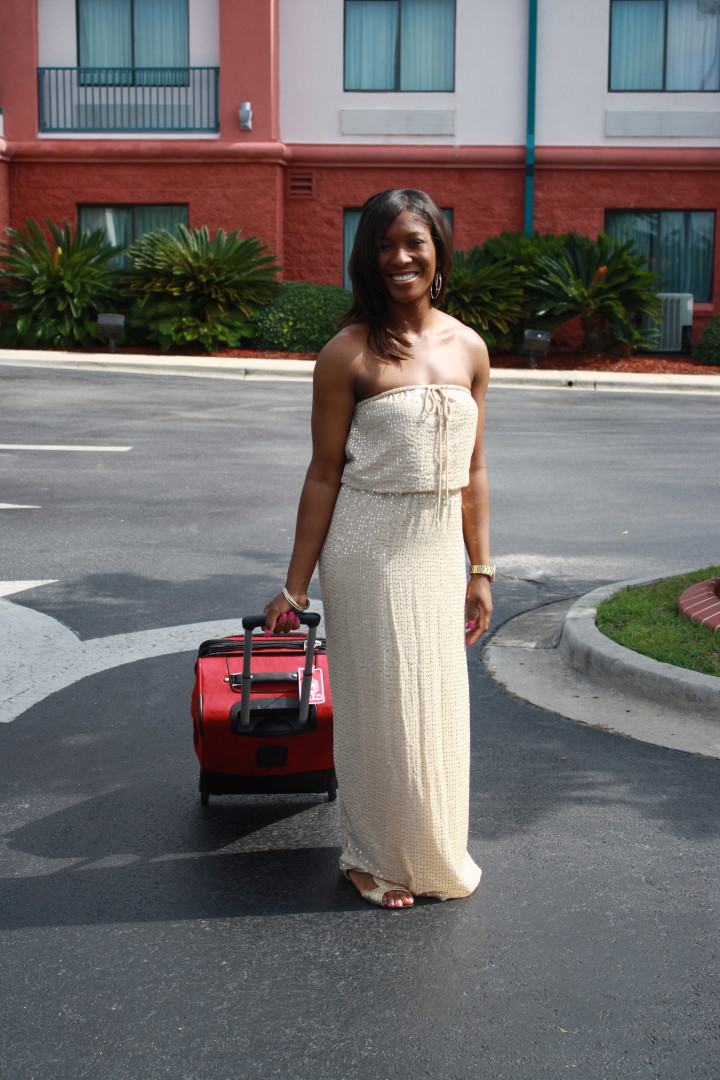 We also went shopping in Jacksonville, Florida and stopped at the Landings!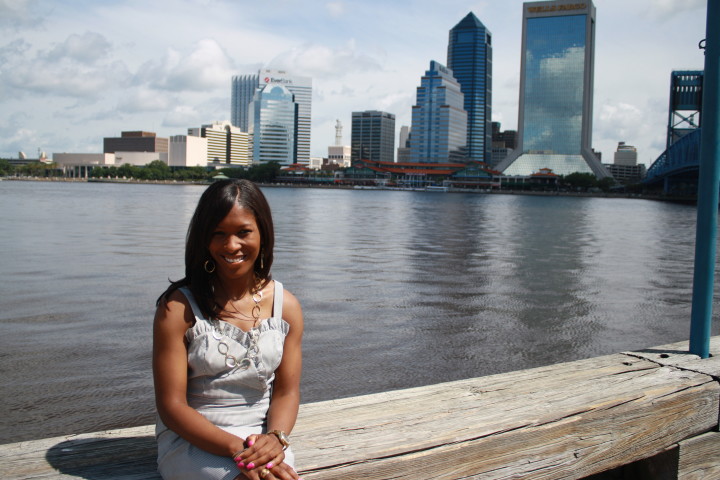 While I was there, I was approached by a former American Idol contestant. You remember the guy that got kicked off of the show due to a police record….I didn't, he had to tell me all of this, but my Mother is an avid fan so she knew him.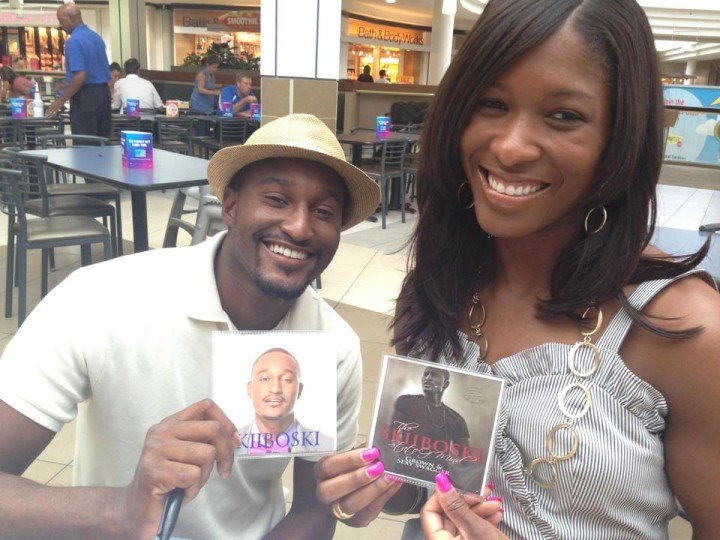 He sung to me and everything! Yeah,  I bought a C.D.  Shiboski was working hard out here in these streets!  I had to support!
Then my Mother bought me tickets to see Nephew Tommy.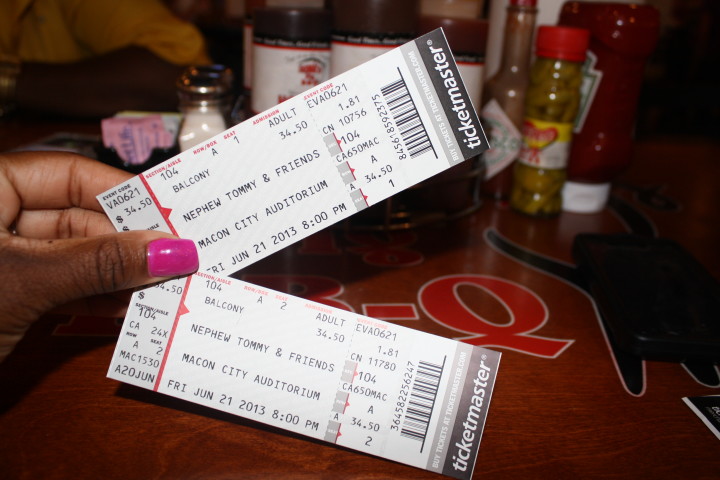 Even though I love my city Macon, GA, we did not have a good showing.  He came out and  apologized and said he couldn't work like that.  The promoter didn't have his money 🙁 !  We got our money back!
It turns out, I get to see him this weekend as he is co-hosting the step show for the Centennial.
The following night was an early birthday dinner with the girls!
On my actual birthday, my big sister/mentor/fellow pharmacist took me to lunch at one of my favorite places.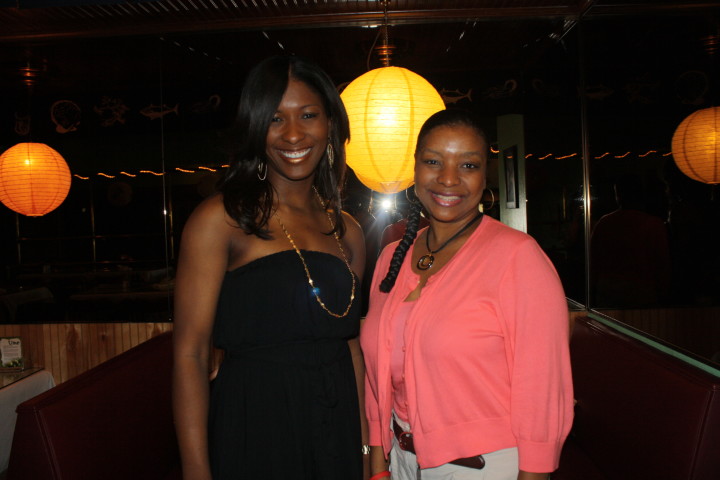 I made her get the fortune cookie before we left. I told her she had to read it and add "in the bed" at the end.   I got that from the young people. It is super funny to me.
Then my family dinner tradition occurred @ Longhorn 🙂  This is what happens when you have a Father who is OCD about the waitress touching his iPhone….
Family Portrait ….sort of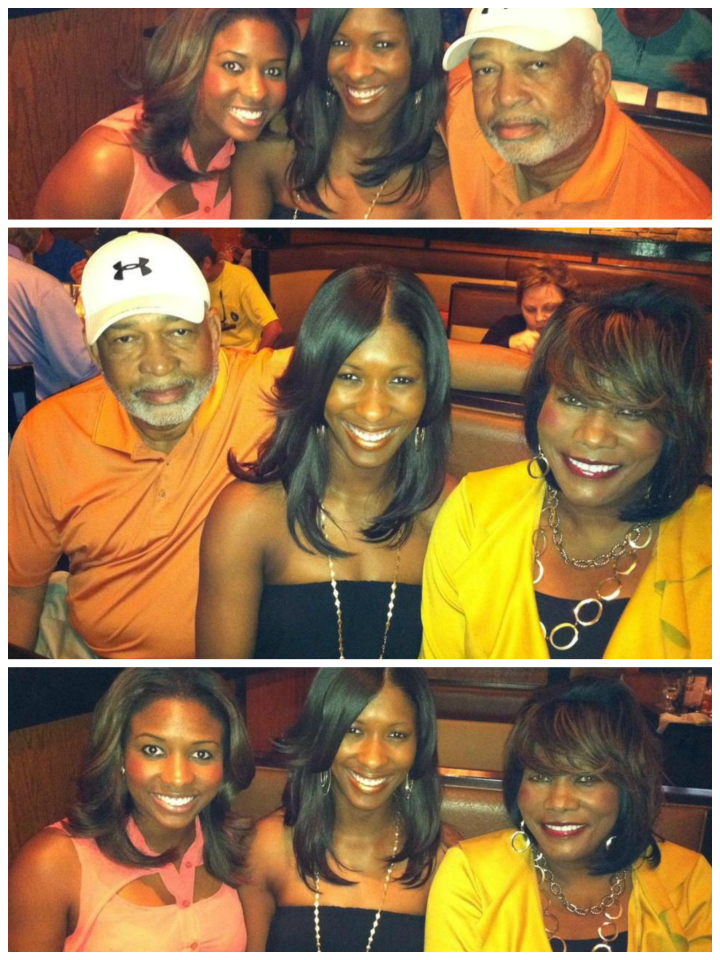 My sister drug me to the local beach!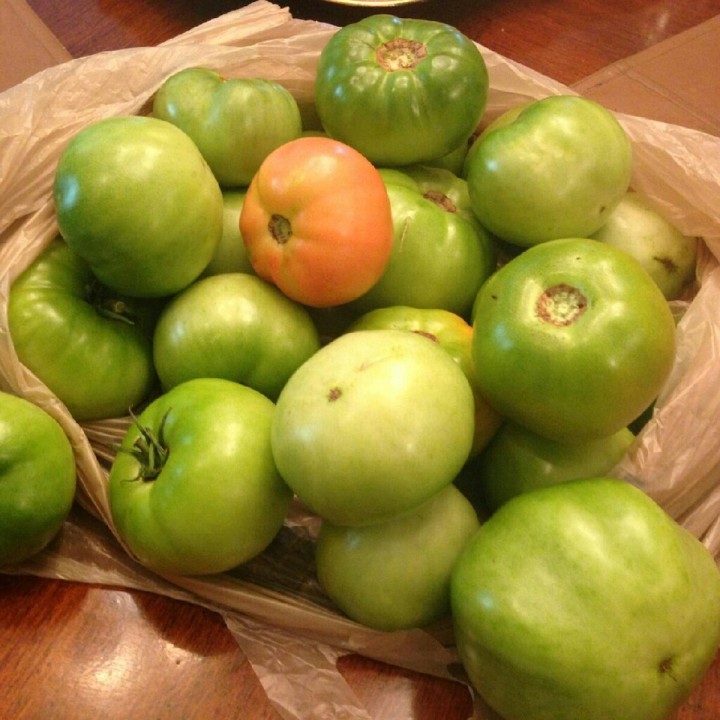 I got these from my first grade teacher who happens to be REALLY good friends with my Mother.  We have a summer tradition of frying green tomatoes.
SN – Fried Green Tomatoes is one of my all time favorite movies.
Another summer tradition that I did on vacation was play pluck with my mother and sister. It is a card game similar to spades but designed for 3 people.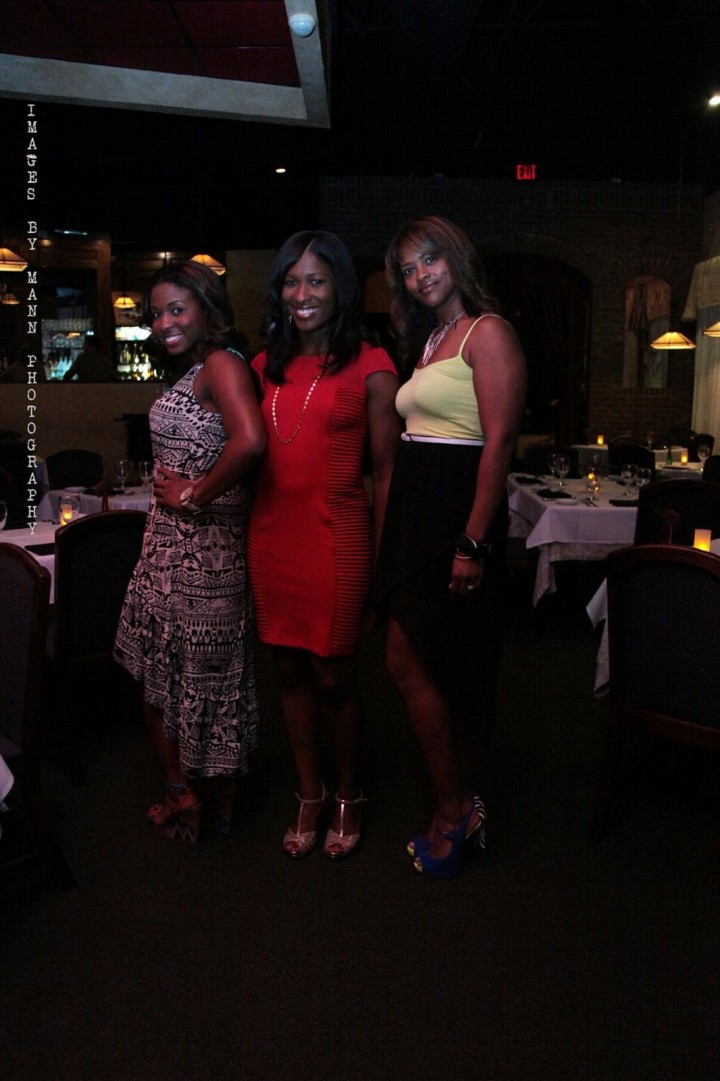 My BFF missed my first birthday dinner, so she planned her own and made the hubby come take pictures and everything.
We went to a local Italian restaurant & apparently working in food service and using the N word is all the rage.
Firstly, I told this guy that my friend was a bartender and he offered both of us jobs at their new restaurant…I didn't even respond.
Then he told us about his trip to Vegas and while he was telling us about the comedy show, he quoted the comedian (with the N word)…there were blank stares all over the place.
Then he asked me out on a date, lol! What a night!!!
I visited a lot of friends, family, sick and shut in, attended some local cultural and greek events,  & went to church every Sunday in June without being sleepy due to my job.
It might not seem like much, but it was a VERY good break!
Rx Fitness Lady wants to know…
Do you know how to play pluck?

Do you take your kids to Vacation Bible School?
How do you respond to racial slurs?
Do you still watch American Idol?
Do you take your vacation days?
Do you do fortune cookies?
Do you let other people touch your phone?
Whoa, I had a lot of questions today 🙂

The following two tabs change content below.
Rx Fitness Lady
Greetings, I'm Joi, a Pharmacist with a passion for fitness & a community leader. I teach BODYCOMBAT, BODYPUMP, Tabata Boot Camp, & serve as a mentor to young girls. My goal is to inspire people to live healthy, active, & prosperous lifestyles through practical blog posts deliveries. You can find me on Facebook and Instagram. You can view more post and subscribe to stay tuned to latest updates
at
Rx Fitness Lady.
Latest posts by Rx Fitness Lady (see all)