Ten years ago exactly, I was a complete SNOOZE!!! I had just started pharmacy school & I was not here for any of the nonsense.  I had my nose in the books because I hadn't a clue what I had gotten into.
SOOOO, we are doing 10 years ago (2003) "Final Semester"- Springtime , DST Spring 01 Style – A bit of Senior-itis!  Now that was a mouth full!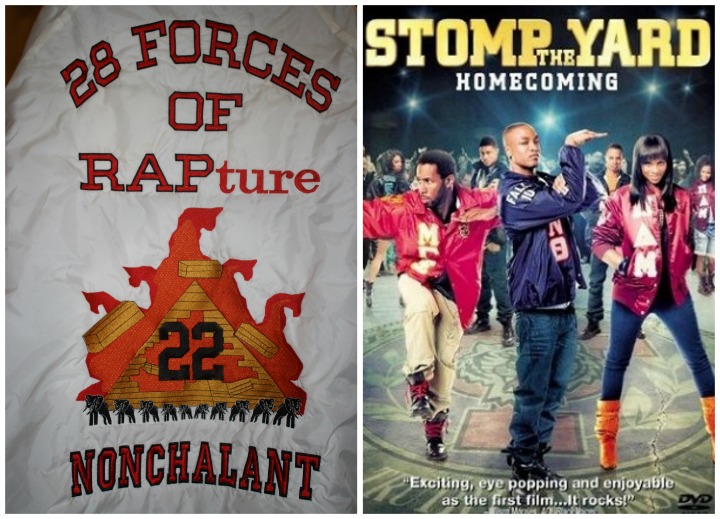 Welcome to Day 4 of the 2nd 7 Day Mini Blog Challenge Party!
Today's Prompt – Throwback Thursday  "Ten Years" A Day in the Life
Oh and you get a 3 for 1 special because I am also fulfilling the missed prompts for my girl Kim's September Sapphire Even Day Blog Challenge!
Monday Dramatization. What part of your life closely resembles a storyline in a reality TV show or soap opera?
Stomp the Yard is a movie and my selection for my throwback post & her dramatization!  Man I want to play in the girl version of this movie SOOOO BAD!!!
Wednesday Picturesque.  Describe today, a typical day, or a recent day in your life with pictures.
Let's do this Kim!
A little foundation…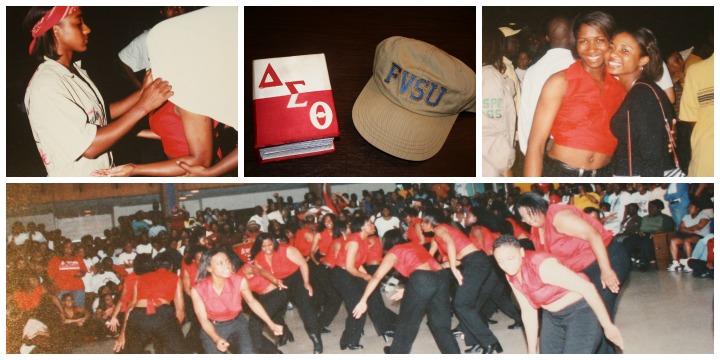 In 2001, I became a member of this lovely sisterhood & had what we thought was the probate show of the century, lol!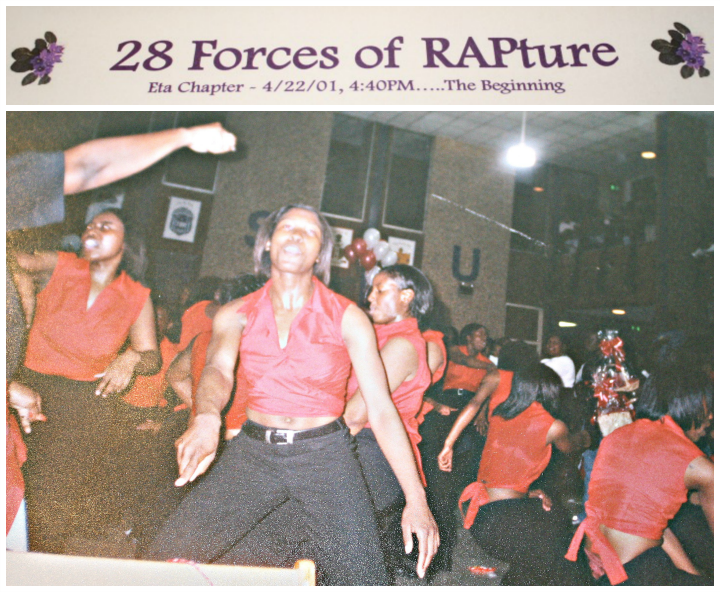 It was complete with pill offs and all…This wasn't my pill off but check the guns #USeeIt 😉
Fast forward to my senior year spring semester, after becoming 4 time SIAC basketball champions,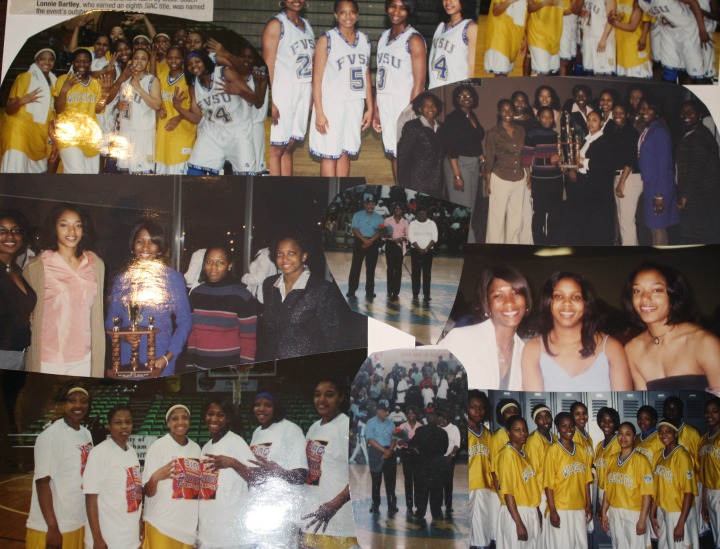 already early accepted into pharmacy school, taking on a new line into the sorority, I developed a bit of Senior-itis! I did enough not to drop my Latin honor status!
With no worries left, I enjoyed my time left on campus in the sisterhood!
My schedule was pretty much; class, eat, class, basketball, something with the sorors, etc. repeat!
Here is a walk through some of the step shows!
Homecoming – Superwoman theme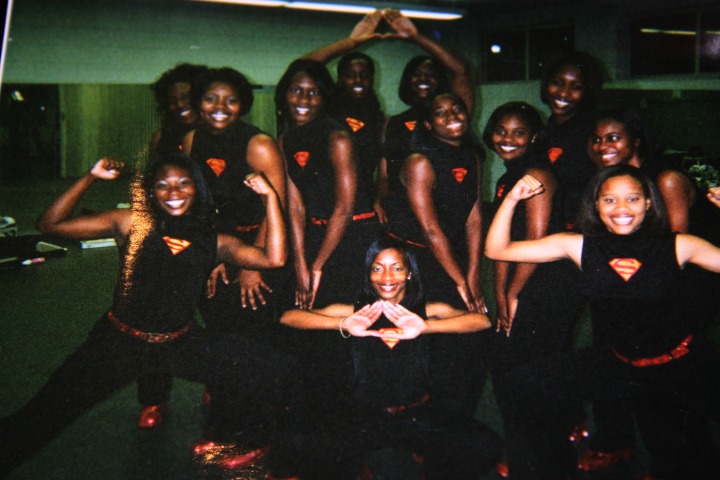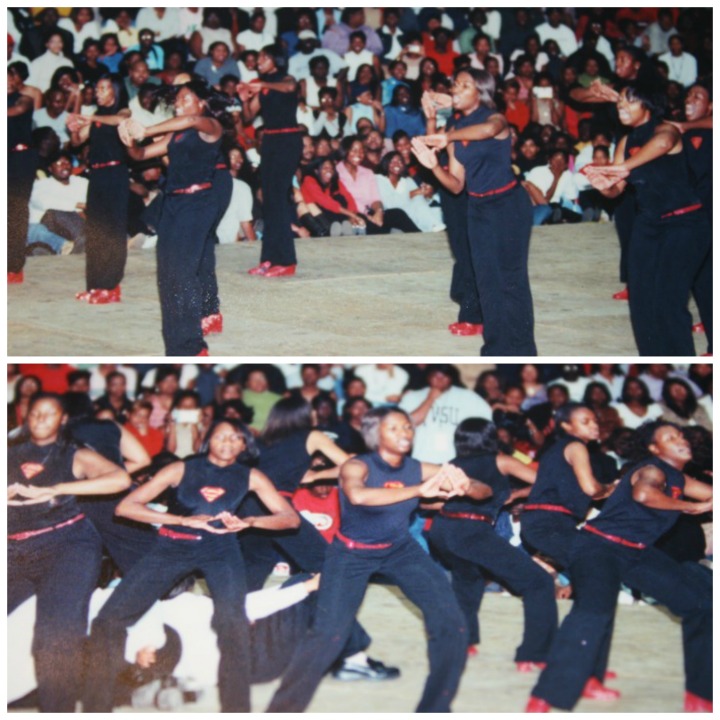 Parent's Day  – We had crimson Fedora's to go with, no theme, just fresh 😉 !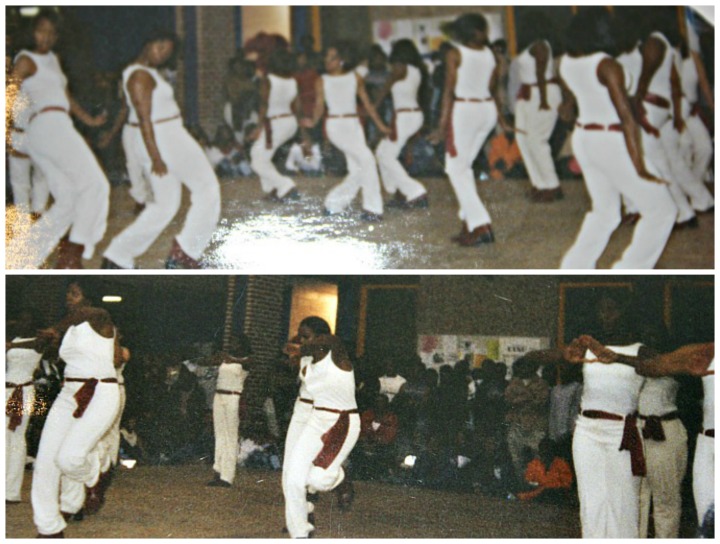 Spring Step Show – Kiddie Theme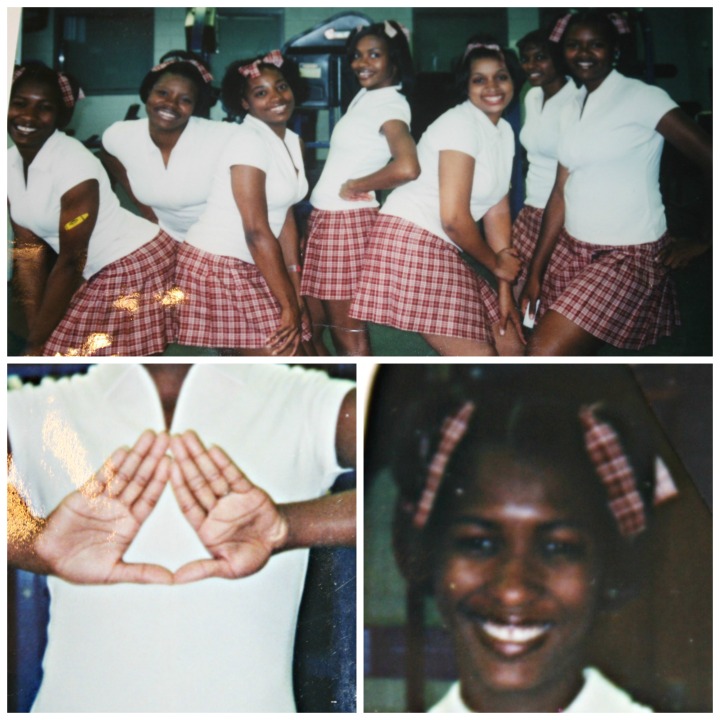 Preparing for our Neos Probate Show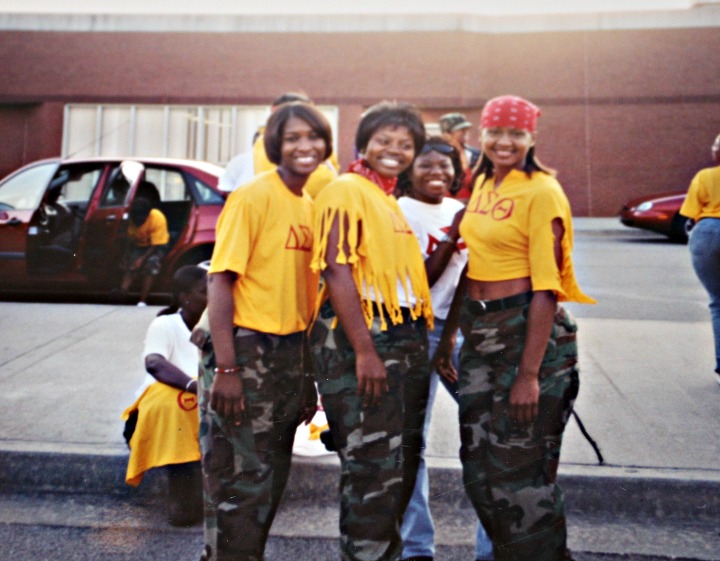 Boys & Girls Club Community Show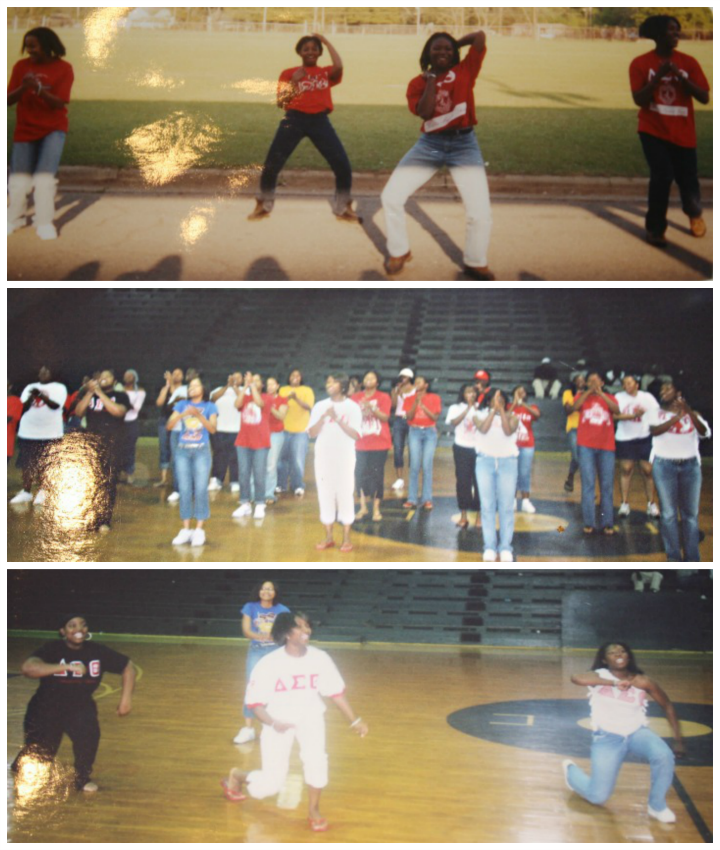 Final Step Show on the Yard – Flight 1913 & Yes I have a problem keeping my eyes open for pictures.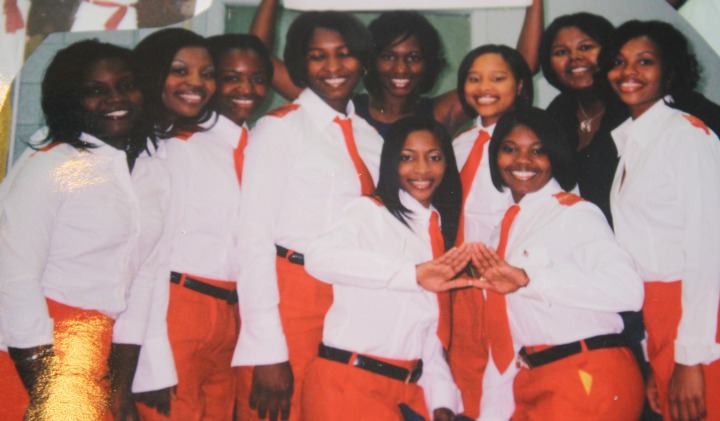 No worries now folks, even with my kick back chill mode in the spring,  I still graduated summa cum laude!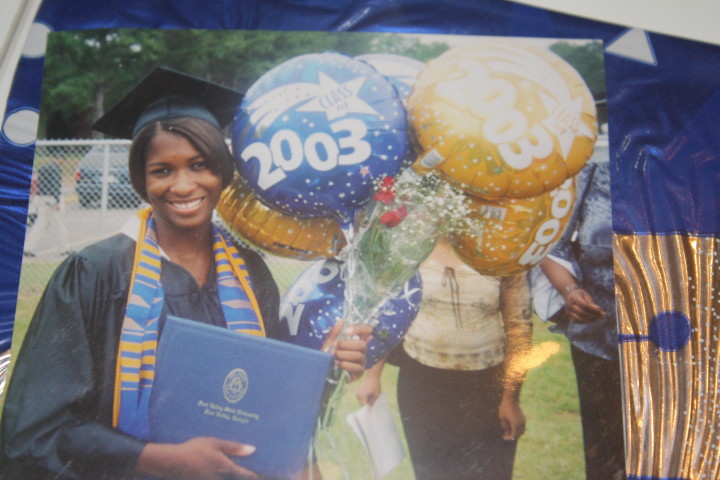 I know about "Thank You Laude" too! We had a saying in pharmacy school…. C = Pharm.D. 😉 Lol, don't be afraid to get your meds filled by me! I made good grades there too 🙂 !
Rx Fitness Lady wants to know….
If step classes were offered for your child similar to dance class, would you enroll your child in that for an extra curricular activity?

This post was not easy…Facebook & all that jazz was not up an popping 10 years ago! What was the first social network you joined? Are you still on there?
You may have noticed something different about my smile, I had braces as an adult! In the gap community, there is controversy, especially among the different cultures…Keep it or Close it PFL?
What movie/ TV show/ soap opera would you like to play in or cameo for that matches your real life?
***BLOGGERS PARTICIPATING IN THIS MINI BLOG CHALLENGE PARTY – Leave your links in the link up  below, choose a pretty picture for your thumbnail, and please remember to HOP AROUND THIS WEEK (at least 1 new connection a day) to show some love to other bloggers & make new friends!***
Don't forget to hashtag #MBC when you leave a comment so the blogger knows you are participating in this Mini Blog Challenge & they will visit you back!
IF YOU ARE PARTICIPATING THE ENTIRE WEEK ( You think 🙂 ) , LINK YOUR BLOG URL, IF YOU ARE CHOOSING POSTS, PLEASE LINK EACH INDIVIDUAL POST. 

LINK YOUR BLOGLOVIN' HERE! Remember: Quality Over Quantity 😉 


The following two tabs change content below.
Rx Fitness Lady
Greetings, I'm Joi, a Pharmacist with a passion for fitness & a community leader. I teach BODYCOMBAT, BODYPUMP, Tabata Boot Camp, & serve as a mentor to young girls. My goal is to inspire people to live healthy, active, & prosperous lifestyles through practical blog posts deliveries. You can find me on Facebook and Instagram. You can view more post and subscribe to stay tuned to latest updates
at
Rx Fitness Lady.
Latest posts by Rx Fitness Lady (see all)