Happy Monday PFL!  I would really appreciate you helping me close out the month of April with some feedback by participating in the following survey.
Just click on the boxes and scroll down on your right to complete the 9 questions.  If you can't see the entire question, shift the arrows to the right.  Thank you for supporting Rx Fitness Lady and many thanks in advance for doing the survey.
 A QUICK MESSAGE FOR MY HEALTH MONDAY 
APRIL IS NATIONAL DONATE LIFE MONTH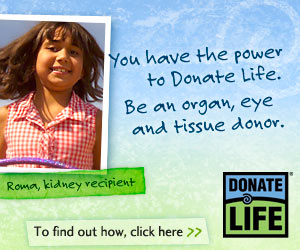 Yours in Healthy, Active, & Prosperous Lifestyles,


The following two tabs change content below.
Rx Fitness Lady
Greetings, I'm Joi, a Pharmacist with a passion for fitness & a community leader. I teach BODYCOMBAT, BODYPUMP, Tabata Boot Camp, & serve as a mentor to young girls. My goal is to inspire people to live healthy, active, & prosperous lifestyles through practical blog posts deliveries. You can find me on Facebook and Instagram. You can view more post and subscribe to stay tuned to latest updates
at
Rx Fitness Lady.
Latest posts by Rx Fitness Lady (see all)