Last week Act-Fit Friday was for those of you who like to go solo in the gym.  This week, I'm back with my baby: Group Fitness!!!  I know you hear group fitness, group fitness, group fitness from me all the time.  I thought it would be nice to hear it from someone else.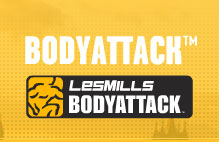 BODY ATTACK my FAVORITE Les Mills cardio class next to Combat of course 🙂 from a long time participant and now new instructor!

Can you tell PFL a little about yourself and why you decided to become a Les Mills BODY ATTACK Instructor?
My name is Lenneia Batiste and I am from Riverdale, GA, which is about 20 minutes south of Atlanta. I attended Spelman College and Florida A&M University for my Master's degree.
(SN: I interrupt this interview to point out 2 HBCUs 😉 )
I live and work in Macon, GA, now. I'm one of the morning anchors for WGXA Morning News, which is an ABC/FOX affiliate.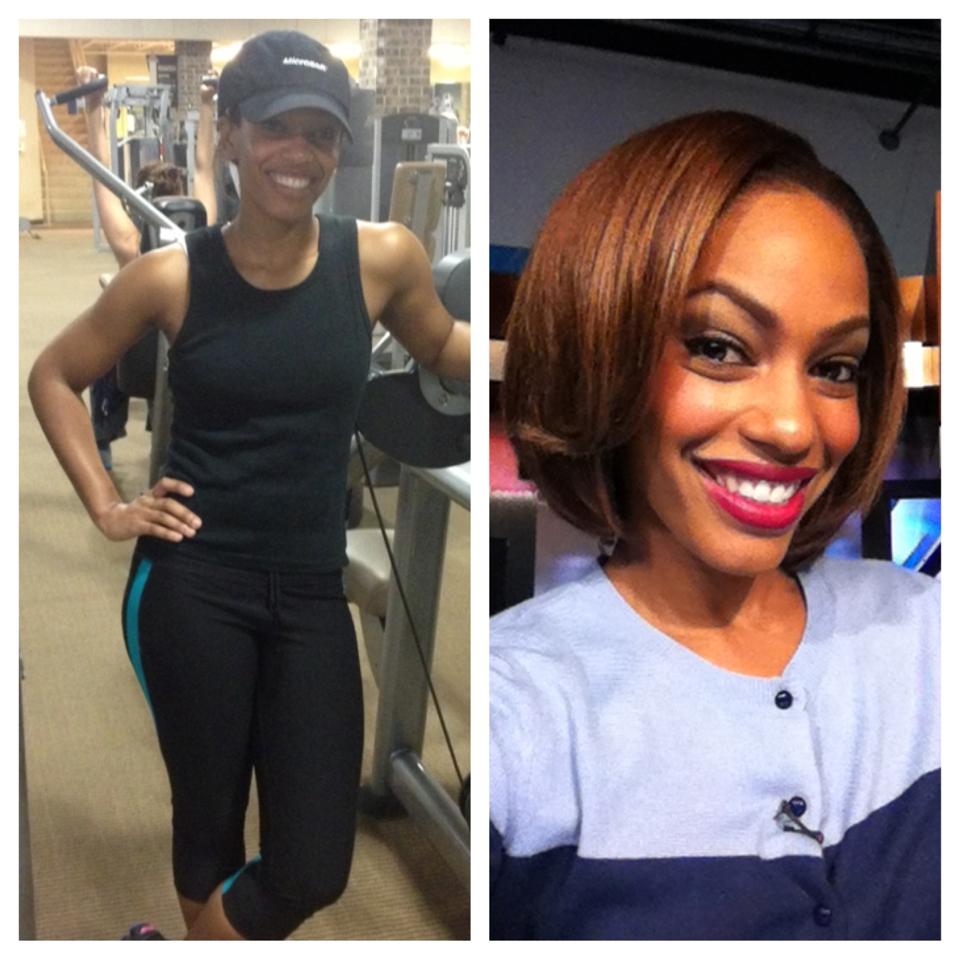 I decided to become a Les Mills BODY ATTACK Instructor when I moved to Macon. I took the classes in Tallahassee when I was in school and fell in love with the program. I did not seek to become certified there, because I knew I was leaving soon. But when I came to Macon, and saw there was a Les Mills gym, I knew I had to become an instructor. 
My background is in dance, and I'm trained in ballet and jazz. I danced while in college for Morehouse's marching band and danced professionally on the Memphis Grizzlies. Working out satisfies my desire to be fit and my longing for cardio! When you have been sweating your entire life, it's hard to live a stagnant lifestyle.
Did your dance background help you with learning the choreography?
My dance background helped me learn choreography because I'm familiar with learning choreography. That's it! Beyond that, I had to learn an entirely new technique. This was a slight challenge for me. At my training, the instructor said, "I could tell you were a dancer." Um….what does that mean? I later learned that I was a little too bouncy and too groovy with my motions. BODY ATTACK is more athletic and sharp. I toned down my urge to "dance" the motions, and became more athletic and precise in my approach.
How intense was the weekend in your opinion?
The weekend was intense! Well….let me not be too overly dramatic. It was intense, but it was bearable. There were breaks and parts of the training where you were a student, and you just listened and took notes. However, BODY ATTACK is already pretty demanding if you take it for a regular hour group fitness class. Just imagine doing BODY ATTACK four or five times in one weekend! Of course, most of us decided to use our modified options to get through the pain. 
Although the weekend was physically demanding, it was very rewarding and I felt accomplished. I embarked on a new horizon in life, and I was ready for the challenge ahead.
Do you already have superwoman endurance? If not, how do you plan to build your endurance to teach this new program?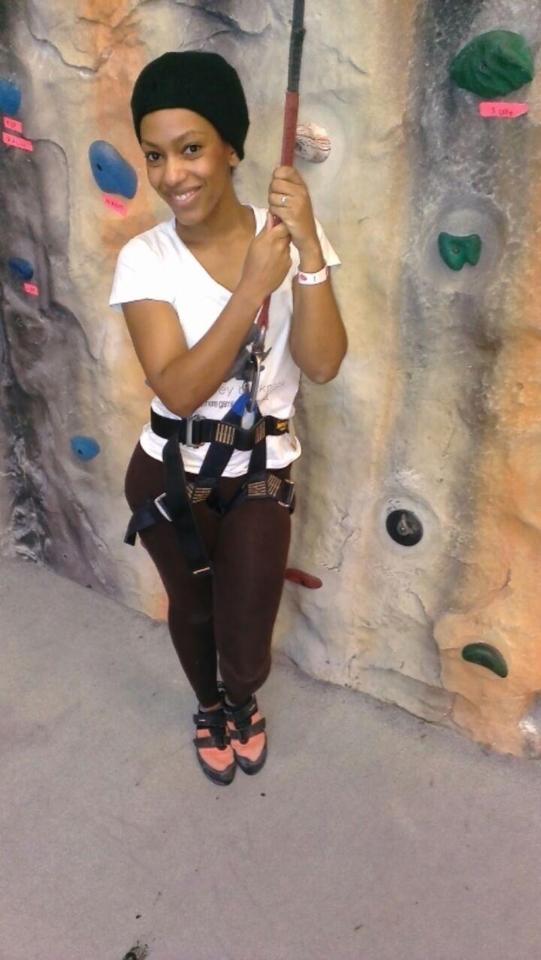 Superwoman endurance? No. But I am working to get there. For me, I just try to keep my eyes on my goal. When I was dancing, I would tell myself, " It's only one hour. Get through this perfectly and you can rest for the other 23 hours in the day." And this is what I tell myself now. Get through this one hour, and be a motivation to yourself and your class, and you have the other daily hours to rest. I think this is important. We often get caught up in the moment and the temporary pain. But if we focus on our goals, we realize that we can do anything!
Do you feel prepared to deliver safe and effective workouts to club members after your training?
I feel that I am prepared, but I'm still learning. I learned a lot in my training, but there is always more to learn. I try to consistently offer options to motions, so that everyone can get the most out of their workout. Also, I try to make everyone feel comfortable with using options. Using the options doesn't mean that you aren't getting a full workout. It just means that you are taking the safe and healthy approach to your training.
What was the most challenging part of the training?
The most challenging part of my training was getting up the next morning to do it all again. I was full of energy the first day, but when I woke up the next morning, my body ached, I was sore all over, and I was sleepy from being up the night before trying to remember my presentation track. This was the hardest part. But again, I went back to saying, " Get through the next few hours, Lenneia, and then you have your entire Sunday to rest." Works every time!
What advice do you have for anyone interested in attending a Les Mills weekend Initial training program?
My advice is to be really passionate about your program. This is an investment and you will become married to the choreography and the method. For me, I love BODY ATTACK, and fell more in love with the program once I knew the "why" behind every motion. However, if I did not like the program, I would have become bored, lost and disinterested. This training is WAY too long to become disinterested.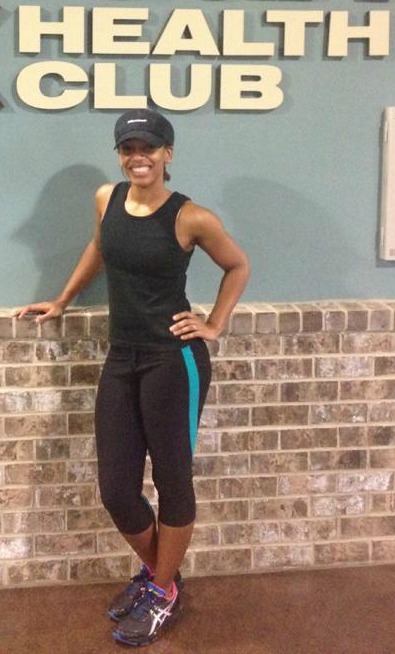 Second, make sure you have taken the class before and that you have done your background research. There was one person in my training who had never taken the class before, and was only introduced to the class through the training DVD prior to the weekend. It was very hard for her to understand the culture of BODY ATTACK, and she wasn't physically prepared. This can be very shocking for a new person. Remember, every program, even outside of Les Mills, has its own culture and spirit. It's good to know and understand that culture before you sign up to be an instructor, so that you can be an effective instructor.
Joi here:  I thank Lenneia so much for sharing her experience with us.  I can identify with so many of her sentiments.  I hope you enjoyed learning about this high energy, worth your 55 minutes, cardio party!

 Rx Fitness Lady wants to know…
What type of group fitness class do you have so much passion for that you would consider teaching it? What is your favorite quality of a group fitness instructor?
Have you taken BODYATTACK before, & if so what's your favorite thing about the class?
Can you believe it's March already?

The following two tabs change content below.
Rx Fitness Lady
Greetings, I'm Joi, a Pharmacist with a passion for fitness & a community leader. I teach BODYCOMBAT, BODYPUMP, Tabata Boot Camp, & serve as a mentor to young girls. My goal is to inspire people to live healthy, active, & prosperous lifestyles through practical blog posts deliveries. You can find me on Facebook and Instagram. You can view more post and subscribe to stay tuned to latest updates
at
Rx Fitness Lady.
Latest posts by Rx Fitness Lady (see all)