Happy Hump Day! Let's start it with some Facebook talk as of today, June 12, 2013 because you know it's always changing.   When I started blogging, Facebook was already charging for your content to reach your fans so I will not be complaining about the good ole days here.  Some chatter in one of my Facebook groups inspired this post.  It may be trivial to some but let's go for it anyway 🙂 !
DISCLAIMER – I use my fan page and personal page together for best productivity.  I think you should too but if you don't, some of these will be obsolete.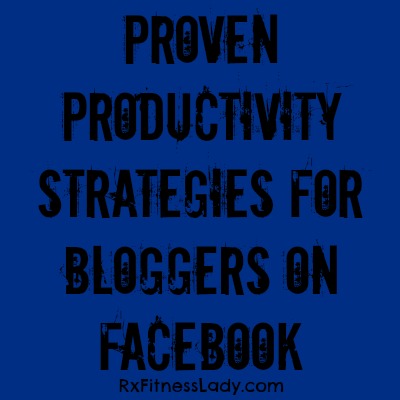 FANPAGE/PERSONAL PROFILE
Use a "pretty" picture for your profile picture…PERIOD!  Your button has got to go!!! Marketing strategist will tell you until you are blew in the face, a face = connection!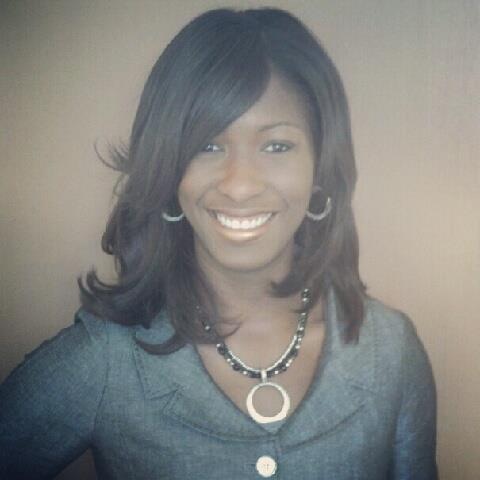 Make your Facebook cover consistent with your blog header as a branding tool.
Exceptions – If you are selling a product, e-course, book, promoting a special etc. then promote that in the cover.

Make one of your occupations on your personal FB page Blogger at "Your Fan Page (Facebook will allow you to link it)"
SHARING ON FACEBOOK
Don't just share your blog posts.  PICTURES get liked WAY more.  You can put a status in a picture using PicMonkey or someecards.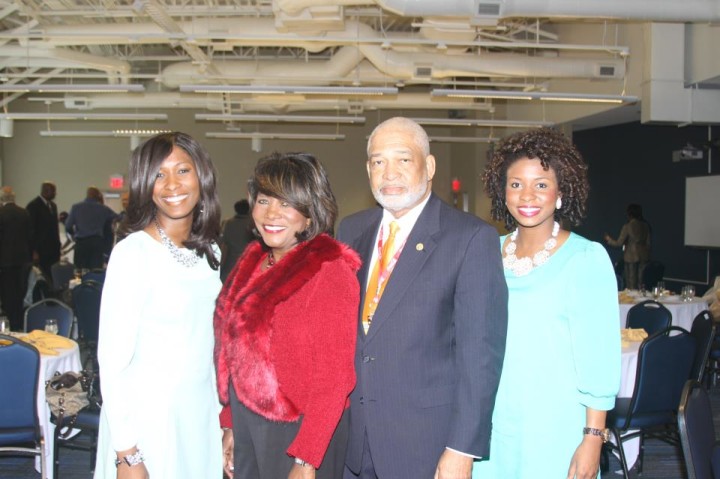 Get personal every once and a while if you don't have a personal blog.  Share a picture of your real life.  I shared this on the fanpage and it got over 100 likes!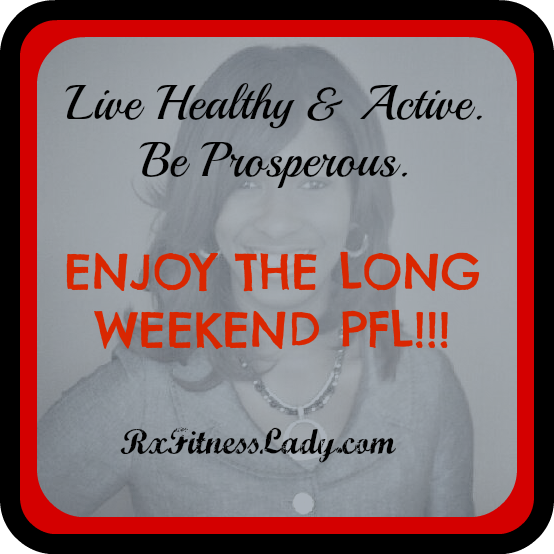 Another way to get a message across.
To increase the viewing of your pictures, tag yourself to the picture.
GREAT TIP TRUST ME  – Don't tag yourself immediately!  Let the graphic perform own it's own for one peak time (say 6am – 10am).  Then at 6PM or 9PM, tag yourself to the photo for an entirely different audience from your personal page.
Along those same lines, when people comment on your posts on your personal page. Choose a primetime to reply to it.  Every time you reply it shows up in your friends and reader's timeline.
Follow pages in your niche and share relevant information/pictures that your audience can relate to.
Videos – Make sure you are taking advantage of all sorts of medium.  They don't have to be your own, just make them relevant and share.  You know I always blog about Les Mills Group FItness BODYPUMP & BODYCOMBAT Classes, so I share technique classes for perfecting form in specific group fitness classes.
QUESTIONS – Ask them on your Fanpage!  Make sure they are related to your blog.  I ask questions like;
What's your first workout this week?  What's healthy for dinner? Etc.
Fill in the blank question work well too.  My workout today was ______________ (Fill in the blank)
Pick one time of day at least to reply to commenters on your Facebook page and call them by their name.  People just like to be addressed, especially with handle. (Ms. Jane Doe)  It makes a difference!
LIKES ON FACEBOOK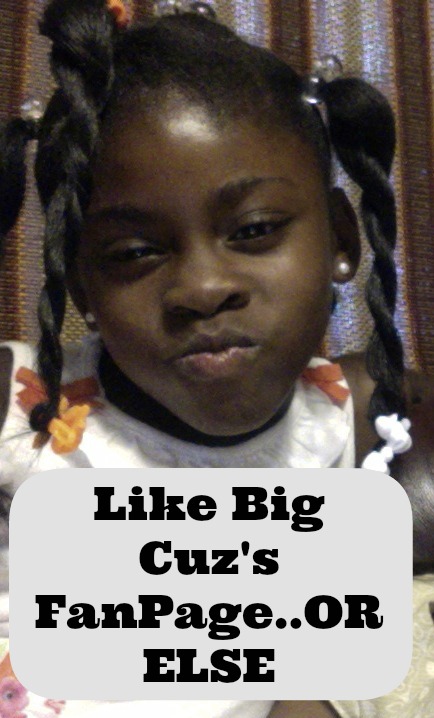 Rx Fitness Lady Fan page <<< GO ON, Do as she said 😉 !
Try inviting members of groups that you belong to like your page.  All of those members are not your friends.  For example, my undergrad sorority chapter has a large group and I'm not FB friends with all of them but several of them liked my fan page.  Continue to drop pertinent blog post links off in those groups as well.
Every now and then share your fanpage on your personal FB page and ask for a certain number of likes. You'd be surprised at how many of your closest friends aren't following you.  It's not because they don't want to.  FB is purely coincidental.  They truly may have not been on FB when you shared before &/or missed your invitation in their notifications.
If you are looking for likes from bloggers, join a Facebook link party.  I will just pause and say that the Facebook Frenzy is all the way live!  I started it about 4 weeks ago and I get about an additional 10 + likes each week (those are just people finding me with me always being like #170 something 🙂 ).
Following – Follow other bloggers from your personal page so that it counts as a like.  If you want to engage them and promote your own blog, follow from your blog fan page as well and use that as your communication source.
ENGAGEMENT ON FACEBOOK
Mommi Fried offered some great tips on boosting FB engagement with this post.
I had actually tried boosting for my giveaway and it worked but I didn't get any extra entries that I could attribute to the boost.  Play with it if you will.  You can start as low as $5.  If you buy an ad, be careful because I've read in forums that FB gives you likes from third world countries (people who have absolutely no interest in your content).
Liking – When you log into Facebook, chances are you don't care about the stuff your friends are sharing.  View your timeline from the pages feed and LIKE OTHER BLOGGERS CONTENT!  When you like something, it creeps into their reader's timelines.
When you do have time to scroll through regular Facebook, like your friends statuses and pictures that are relevant to your blog.  For example, for the 2 minutes that I scroll down my personal timeline 😉 , I like EVERY status, picture, or link related to checking in a gym to workout, working out, weight loss journeys, etc.  They can't help but reciprocate.  SN: You have probably noticed this a lot on Instagram.
Link dropping on Facebook – If you have a blog post that will satisfy all of the million complaints on Facebook, drop a link to it as your comment or message them privately depending on your relationship with them.  They ALWAYS take the bait.   Say something like "Hey, I hope this helps!"
Highlight your Facebook fans that like and comment regularly!
Try to incorporate some posts that include people other than you from time to time.  They will want to share it. People like and get excited to see themselves featured anywhere.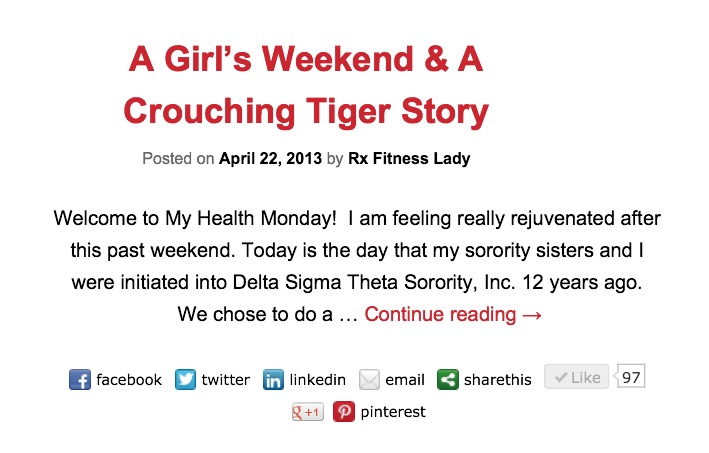 See the likes, that was because the ladies included in the post shared it like crazy!
Post old posts because try as you might to get subscribers, some people are only following you on FB and I get comments on the blog all the time, that they missed something after seeing an old post on FB.
EGO BRUSING – Don't get caught up in the # of likes on your personal & fanpage.  They see you!!!  When they think of your niche, they will come to you as the authority.  I have tons of FB messages & emails from people who have never commented or liked a thing to prove it.
TIME MANAGEMENT
Scheduling is a must because we can't live at the computer all day but people are online all day, so you need to be present and accounted for!
Hootsuite  – Can be very useful for scheduling STATUSES on Facebook. The prime times are mornings and after work.  I personally get good responses from late night 9 – 11PM as well.
I have been using ALL Facebook Scheduler lately.   (If you don't know what that is, go to FB, type a status, then click the clock in the bottom left corner.  It's very self-explanatory from there.)
Anything coming from a third party will get buried (Networked blogs, Bloglovin, Hootsuite) – Yes I still use mine to automatically post (sometimes it's seen by zero)!  I always share it again.  The main issue, is that Facebook doesn't want to take people away from Facebook, so anytime you post a link to your blog, it's not going to be seen as much…BUT YOU STILL NEED TO POST IT and schedule it from the FB scheduler for better productivity.
Link in Comments – Apparently, if you post the link to your post in the comments, Facebook will give your status more exposure (ya know because I just said they don't want Facebookers leaving FB).  I have found it completely annoying to have to click.  I think because Social networking moves so fast, it's just inconvenient. Anywho, play with it if you like, just know Rx Fitness Lady isn't clicking on it & I'm a blogger, what do you think the rest of the world is thinking?
WHEN – I schedule statutes and old post for the entire week or if I'm off work, I'll take 10 min when I wake up to schedule for the day.
Just like I started this post is how I will end it. Facebook is always changing. Join groups, watch other bloggers, and attend conferences to stay up to date on what's new
Is your head hurting?  Sorry, I know that was long but some peeps like my girl Toya, don't have pages so this all might be useful!  Take baby steps and incorporate what you will.
It may not be worth it to you, but it's the number 1 traffic source for Rx Fitness Lady, so I will continue to pay it some tention (Southern Girl dialect coming out) 🙂 !  Pin It and reference it often 😉 !
Yours in Healthy, Active, & Prosperous Lifestyles,
Rx Fitness Lady wants to know…
Next on my list of mastering is Google +, what's on yours?
What additional personal tips can you share from navigating Facebook (especially those of you with 1K likes 🙂 ? If you have a Facebook tutorial on your own blog, please drop a link in the comments. 
Do you share your blog fan page on your personal facebook page (why or why not)?
Do you click on comments when you see bloggers say link in comments?

The following two tabs change content below.
Rx Fitness Lady
Greetings, I'm Joi, a Pharmacist with a passion for fitness & a community leader. I teach BODYCOMBAT, BODYPUMP, Tabata Boot Camp, & serve as a mentor to young girls. My goal is to inspire people to live healthy, active, & prosperous lifestyles through practical blog posts deliveries. You can find me on Facebook and Instagram. You can view more post and subscribe to stay tuned to latest updates
at
Rx Fitness Lady.
Latest posts by Rx Fitness Lady (see all)