PHIT PHOTO PHRIDAY is here! I see so many people doing SQUATS incorrectly and no matter how many times I cue it, sometimes people are just on autopilot; about to tip over, hands in the wrong place, half sinking down etc.  By nature we like what we like.  Some people like instruction and others like visual.  Honestly, some people are just trying to make it through the squat track without passing out, lol.  Either way, enjoy the visuals.  I hope they serve as reminders to some and enlightenment for others to execute the move correctly and get the most benefit out of your time in your class or on the floor.
Thanks to Andrea's blog for the heads up! I'm dressed appropriately in the pictures for National Wear Red Day and the fight against heart disease.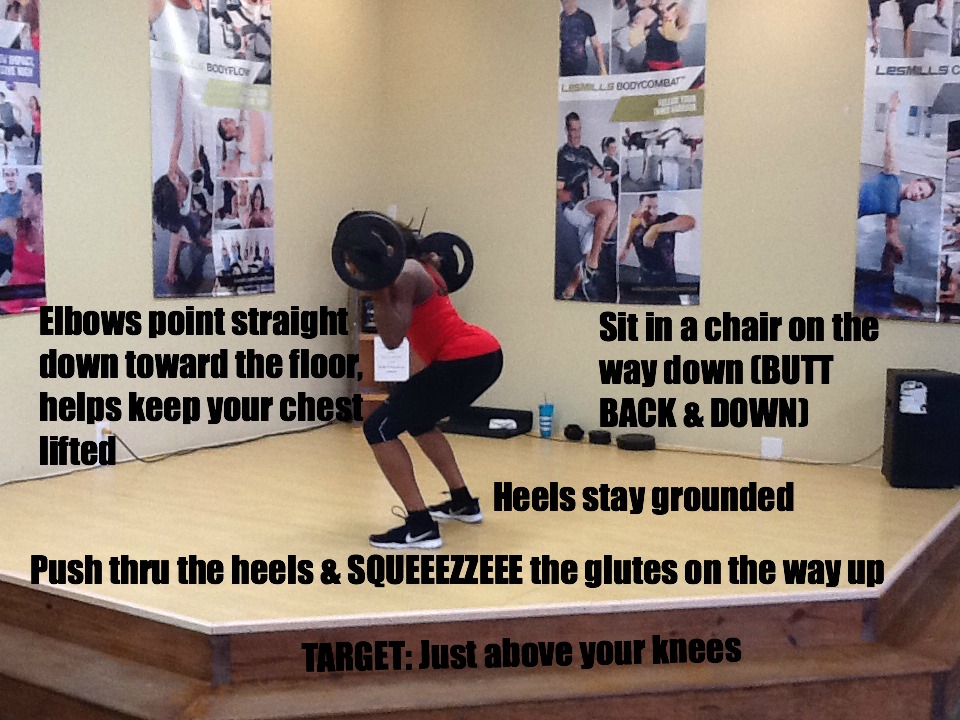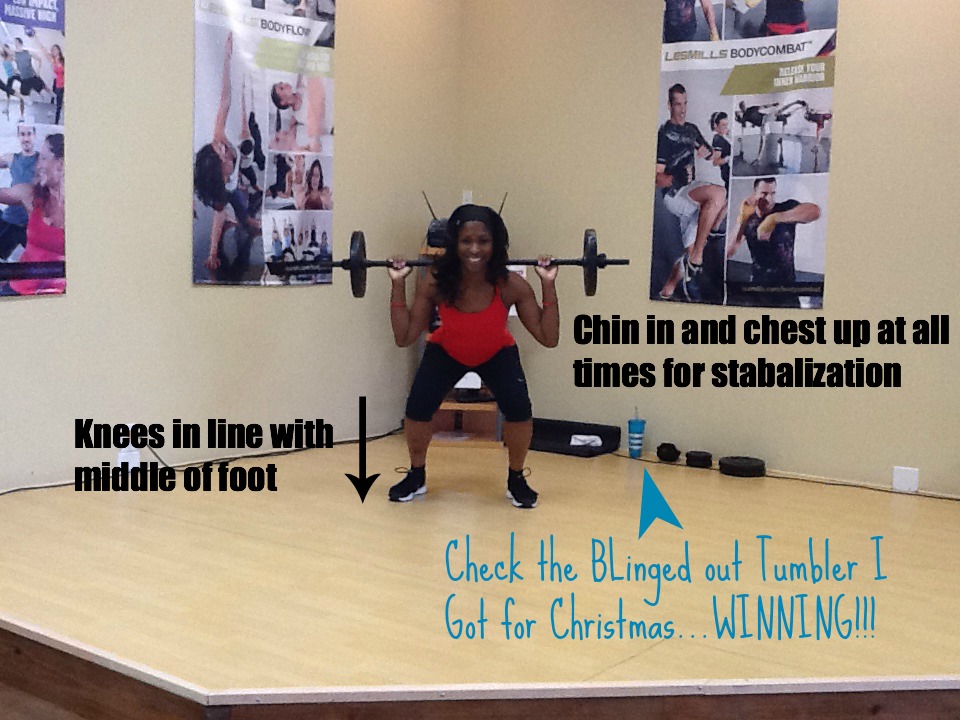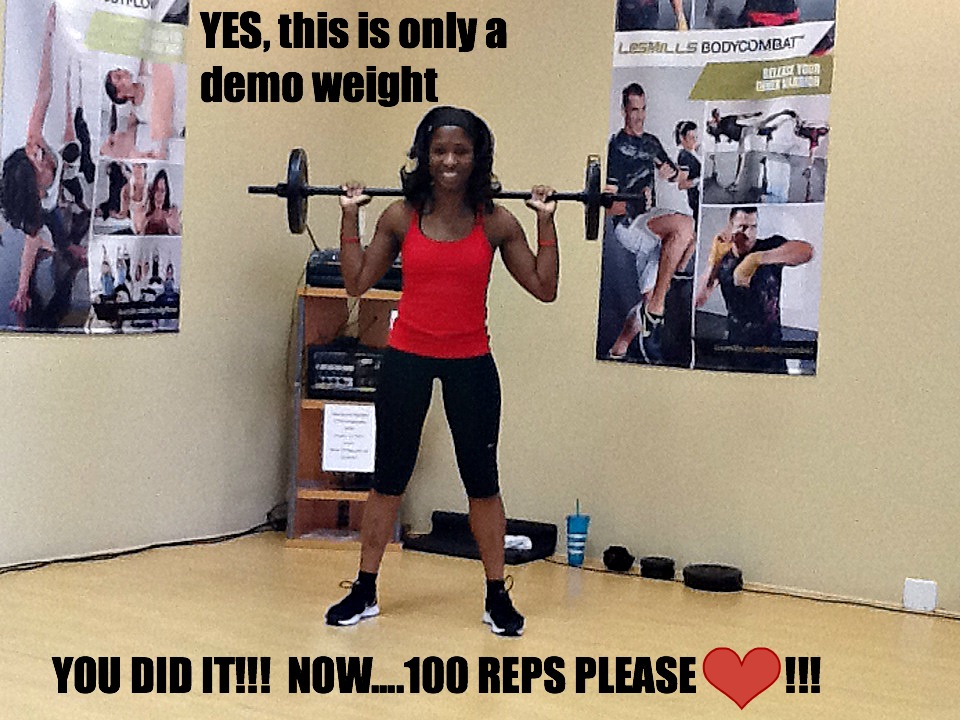 Whatever your squat weight is, make sure to execute the exercise safely.  If you have any questions, please leave them in the comments section below.  Thanks & Have a blessed and wonderful weekend!
Rx Fitness Lady wants to know…
Are you wearing red today?

What is it about the squat that makes it so hard for you? Did you find this delivery method helpful?

The following two tabs change content below.
Rx Fitness Lady
Greetings, I'm Joi, a Pharmacist with a passion for fitness & a community leader. I teach BODYCOMBAT, BODYPUMP, Tabata Boot Camp, & serve as a mentor to young girls. My goal is to inspire people to live healthy, active, & prosperous lifestyles through practical blog posts deliveries. You can find me on Facebook and Instagram. You can view more post and subscribe to stay tuned to latest updates
at
Rx Fitness Lady.
Latest posts by Rx Fitness Lady (see all)