EACH YEAR ALMOST 20,000 BLACKS TEST POSITIVE FOR HIV!  Today for My Health Monday, I'm getting a jumpstart on a very important day coming up next month.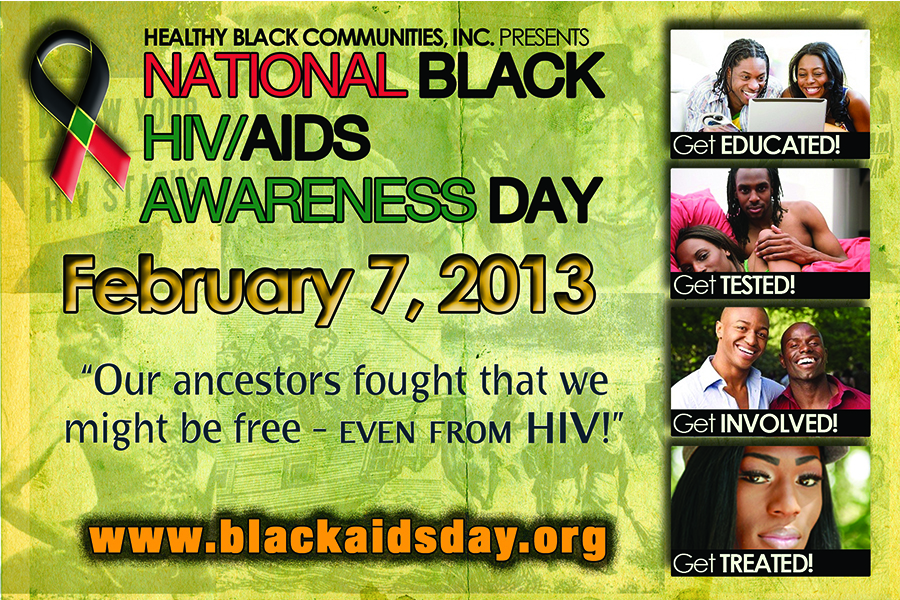 I'm happy to join NBHAAD as a Community Ambassador where my role is to remind people about NBHAAD, get involved locally, & encourage people to visit the website to get informed and recruit individuals to make a monetary donation of $25 online here or through the mail.  I would encourage all nationalities that might be reading this post to join in as an ambassador and utilize your social and community connections to spread this educational piece of information to the African American community.
This year will be the 13th year for National Black HIV/AIDS Awareness Day.  The four focal points are:
Education
You can visit the website for more information but I think the alarming statistic that I started this post with is enough to let you know that even though we are successfully treating patients and they are managing side effects, the spread of HIV is still VERY RELEVANT!
Testing
Getting testing is major when it comes to prevention. I posted my first Public Service Announcement a few weeks ago on a new over-the-counter product for testing anonymously at home. There was also information on who should get tested. Make sure you check it out here and participate in the poll at the end.
February 7th is ideally the day NBHAAD would have you set aside annually to get tested.  Please save that date and remember it going forward as a reminder.
Getting BLACKS Involved
You can register here to become an ambassador.  There are several different types of ambassadors you can become.  The point is to get involved.   A simple social network post is helping to raise awareness.  Anything can help.  Please make an effort to participate if you are black and especially if you manage a blog.
Treatment
You can read valid information here at the NIH's website about treatment and anything else dealing with the disease. 
Ways I Intend to Act out this Ambassador Position
I will be blogging about this over the next few weeks & try to visit more blogs of African Americans to share this post.
I will be posting and reposting/retweeting on my personal Facebook page, Fan page, twitter, and LinkedIn profiles anything related to HIV Awareness.
I'll be making announcements at church and other organizations & submitting to the newsletters of those organizations.
This is just a short list.  I learned of this just recently.  Next year, I might organize an event that is more structured to reaching the community.  I am happy with the game plan for now though.
As usual for My Health Mondays, my disclaimer…this was not intended to be an all inclusive HIV Awareness post.  My goal was to make you aware of a collaborative effort organized by Healthy Black Communities, INC. to raise awareness and potentially give you an annual day to remember to get tested.
You don't want to miss the follow up from this My Health Monday.  Subscribe here to stay connected.
Rx Fitness Lady wants to know…
What steps will you take to raise awareness for HIV/AIDS over the next couple of weeks?

The following two tabs change content below.
Rx Fitness Lady
Greetings, I'm Joi, a Pharmacist with a passion for fitness & a community leader. I teach BODYCOMBAT, BODYPUMP, Tabata Boot Camp, & serve as a mentor to young girls. My goal is to inspire people to live healthy, active, & prosperous lifestyles through practical blog posts deliveries. You can find me on Facebook and Instagram. You can view more post and subscribe to stay tuned to latest updates
at
Rx Fitness Lady.
Latest posts by Rx Fitness Lady (see all)