Greetings PFL! Welcome to a different version of Act-Fit Fridays! Last week I had the awesome pleasure of having my Mother come take one of my workout classes.  I was so honored.  She has always been of the opinion that my classes were too challenging for her.  I am happy to report that she completed the class and did just fine.
Exercise is no stranger to her.  She gets up and works out at 6:00 a.m. 4 days a week in her bonus room to different Walk off the Pounds DVDs.  We went and found her some workout clothes and everything.  I will not tell you what she works out in under the privacy of her own roof, lol!
Since it's Mother's Day weekend, I'm shouting her out with some things I love about her & some things that are just unique about her. She is an AMAZING person and truly the best friend  I girl could hope for while still maintaining her position as Mother.  I think there is an art to that and she's mastered it, in my opinion!  I pray that I can have an ounce of her energy, love, and nurturing one day for my own children.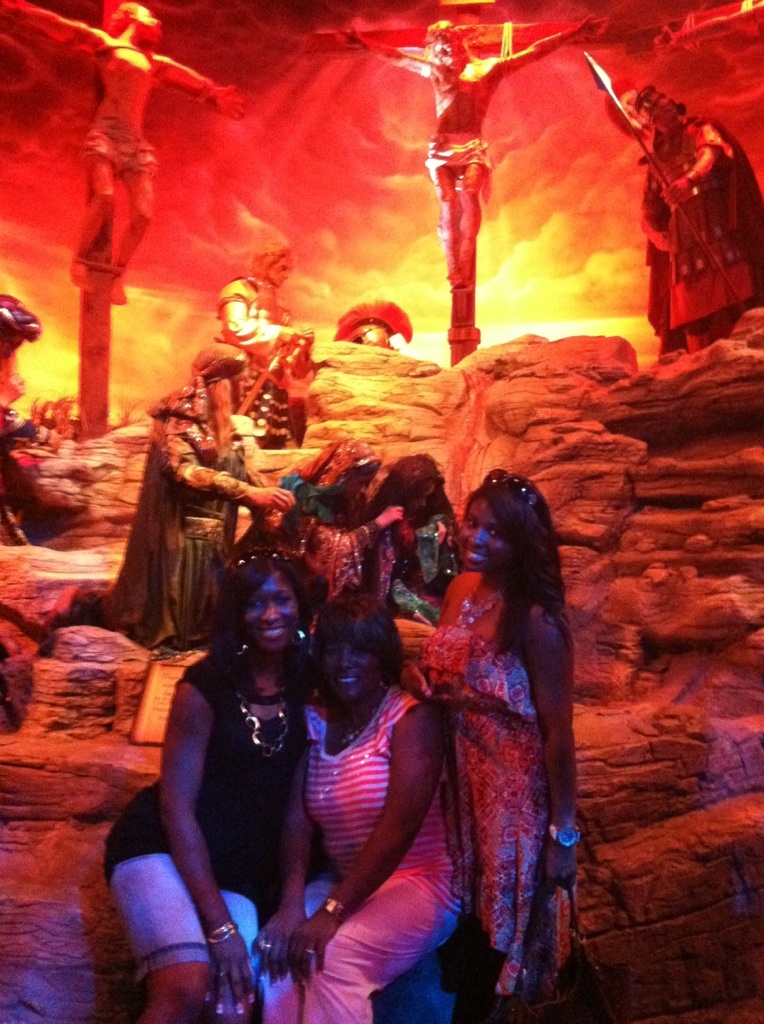 Interesting Tidbits About My Mother
First, let's get her name right; It's RoberTA (please enunciate that TA at the end 🙂
She raised us to call her "Mother", some people think that's weird.
She answers my phone calls in two ways; Hey darling!!!! (95% of the time) or Fish House: If she answers the phone Fish house, I have to place an order of fish, I usually order chicken (quirky the little things that go on in families, lol)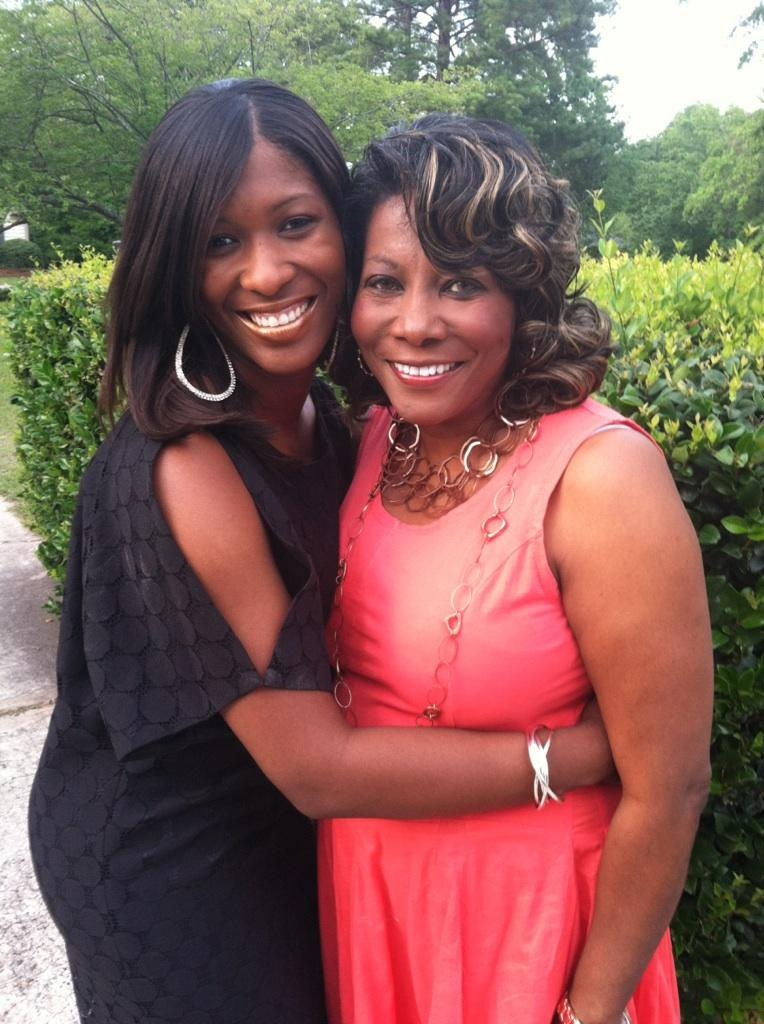 She doodles neatly (it's the educator in her)
She has never met a stranger! EVER!!! She can strike up a conversation with anyone (I am the complete opposite & often times wonder why she's talking so long to people)
If someone in our family goes out of town, she usually will have something of your favorite meal prepared when you return home
She calls me every time she cooks breakfast for the family to see if I want some even though I never eat breakfast 🙂 LOVE!
She called her 2nd graders Sugar plums for 31 years
Anyone who grew up in our house/visiting knows the "Let's Go" song.  When she walks down the stairs she sings…Let's Go, Let's Gooo Let's GOOOOO! Leeettt's GOOOOO – OOOhhh OOOhhh Ohh ohh!  The best I can do typing…you can imagine the tune
She's a songstress..
When she comes home if my car or my sisters car is at the house, she sings "Anybody here…seen my old friend (Joi)?  Can you tell me where she isssssss????
The song that everyone hates, where she knees you in the backside with every line (kids, she doesn't get me with this anymore)…
Alabama (knee),
Macon, Georgia (knee)
New York (knee)
Mississippi (knee)  at this point, children are usually screaming and laughing and running away!
She cleans up & washes clothes daily!!! (I need some more of those genes)
She knows all the line dances and will stay on the dancefloor all night: Electric Slide, Cupid Shuffle, Biker's Shuffle, etc.  ALL OF THEM!!!
When we were in college, every time we left home to go back, she'd stand at the door while we got loaded in the car and backed out of the driveway, then she'd run to the front door and watch us drive off down the street!
I finally got her to watch something other than Young & the Restless, Bold & the Beautiful, &  American Idol…She is now officially #teamSCANDAL!!!
She is very supportive!  She used to come to all my basketball games and she is still reigning supreme in the support category.  If you don't believe it, go look at an old blog post, she is usually last to comment RoberTA Jones.  See, she sets this blog off with comments on Thursdays while she's at the hair salon, lol!  She prolly won't read this til next week :)!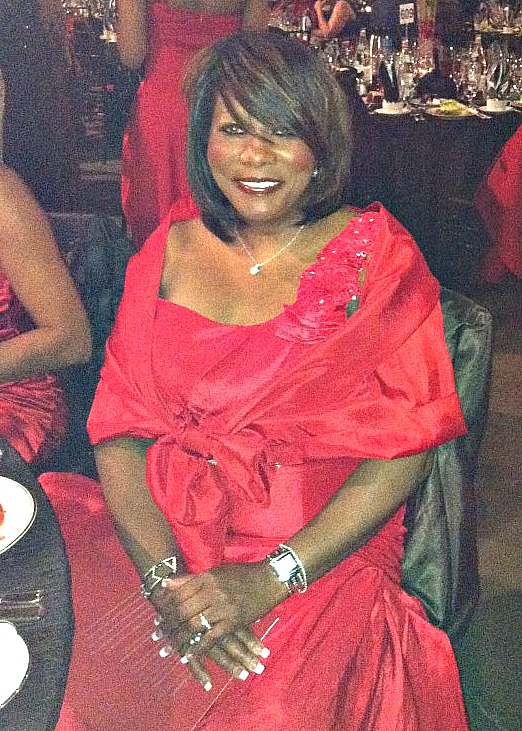 There are so many other things I could say about her story and how she carved a very blessed life for me and my sister.  She worked tirelessly along side my father teaching us values, loving us, and training us to be respectful people.  I thank her for all of it and appreciate the blessing that is having her as a Mother.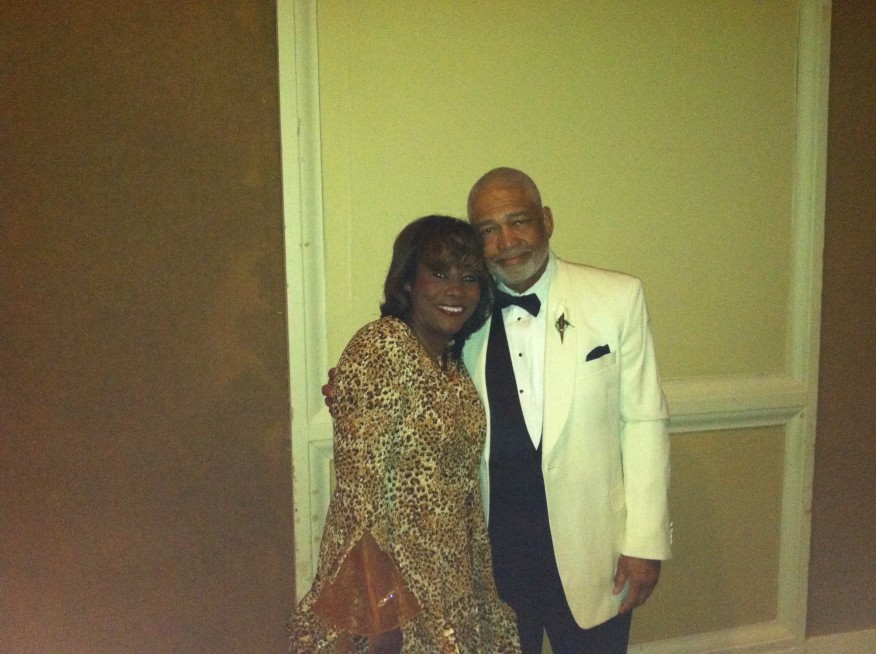 Happy Mother's Day to all Mothers and all of you Mommy bloggers!  I LOOOVVVEE reading all about your journeys!  You all, along with my own Mother give great examples of what to do and not to do.  I hope you all have a fabulous weekend!
Yours in Healthy, Active, & Prosperous Lifestyles,
Rx Fitness Lady wants to know…
How are you celebrating Mother's Day or preserving the memory?

What is one thing you think is most important about being a Mother?

The following two tabs change content below.
Rx Fitness Lady
Greetings, I'm Joi, a Pharmacist with a passion for fitness & a community leader. I teach BODYCOMBAT, BODYPUMP, Tabata Boot Camp, & serve as a mentor to young girls. My goal is to inspire people to live healthy, active, & prosperous lifestyles through practical blog posts deliveries. You can find me on Facebook and Instagram. You can view more post and subscribe to stay tuned to latest updates
at
Rx Fitness Lady.
Latest posts by Rx Fitness Lady (see all)