Have you noticed these tag lines on social networks? My hairdresser, my makeup artist, my brother, my sister, etc.  Well, I jumped right on the bandwagon!
Oh, is this your group fitness instructor 😉 ???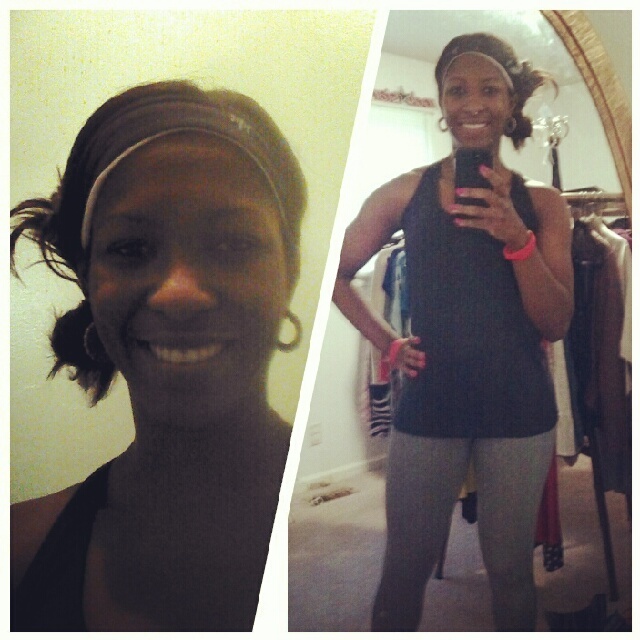 But first….
This portion of the post is for Kim's September Sapphire Even Day Blog Challenge!
Today's prompt – Yield: Share 1 or 2 of your favorite recipes, DIY projects, or beauty fashion tips.
I bet Kita thought I forgot to shout out my guest post on her online magazine blog Kokoa magazine.  Last week, I had a very short, to the point post "Make Life Easier for Mothers with A DIY Baby Pharmacy".  You may have remembered the long version here months ago.  Please go check it out.
So, Kim, I killed two birds with one stone!  Besides, I don't do much DIY and my cooking taste fine but it's nothing special to post recipes for 😉
Act-Fit Friday Business
As group fitness instructors, we all are influencing lives daily!
As a Les Mills Group fitness instructor, I have been recently encouraged to connect with gym members virtually. WINNING, I was already ahead of the game!!!  That was one of the reasons I started Rx Fitness Lady.
They are rolling out information for us to share by way of videos, pictures, and graphics on Facebook, Instagram, and twitter.  They even launched a new blog.
Members in my class have currently connected with me the most on my personal Facebook page, fan page, and here on the blog.
I want to encourage my class participants to connect even more, share my content & the Les Mills content in hopes of pulling in some of their friends and family into our awesome group fitness experience.
Today, I'm posting a list of places class participants AND readers can find Rx Fitness Lady getting Social.
www.RxFitnessLady.com  – This is my baby! It happens to be a lifestyle wellness blog with loads of content on health, fitness, and life in general.  I share THE MOST information here about health and personally if you want to get to know me better.
My Personal Facebook Page – Most members originally connected with me here.  I post links to my blog posts once and share VERY limited glimpses into my personal life.  I post updates on classes that are being taught each week.
My Rx Fitness Lady fan page – I share multiple links to my blog posts, pictures, and share other's content that is relevant.  I have a fan of the week on Sundays, Throwback posts on Thursdays, & ask questions that I draw a lot of my content from for the blog.
Twitter – You can find links to old post here and get connected with my blog friends if you are interested in following other great bloggers.
Instagram – This is THE MOST personal you will get from me. It's about 60% personal and 40% blog related.  Please follow me here and get little glimpses as to how I N_Joi_Life!
Linked – I'm there, but I don't do much! I'm happy to connect with you there anyway!
Google + – Same for linked but I plan to change that soon!
Student Spotlight
Something else that will be new here is the student spotlight that will get kicked off next week in my classes.  I will be highlighting students sporadically here on PFL to show my appreciation and to learn more about the people who take these fitness challenges and why!
Stay tuned!
NEW BODYPUMP 87
We are officially launching new BODYPUMP in our area tomorrow morning. As a Labor Day treat, we sneak peeked it with the first 6 tracks and it was great. I was super sore from the innovative moves and new choreography!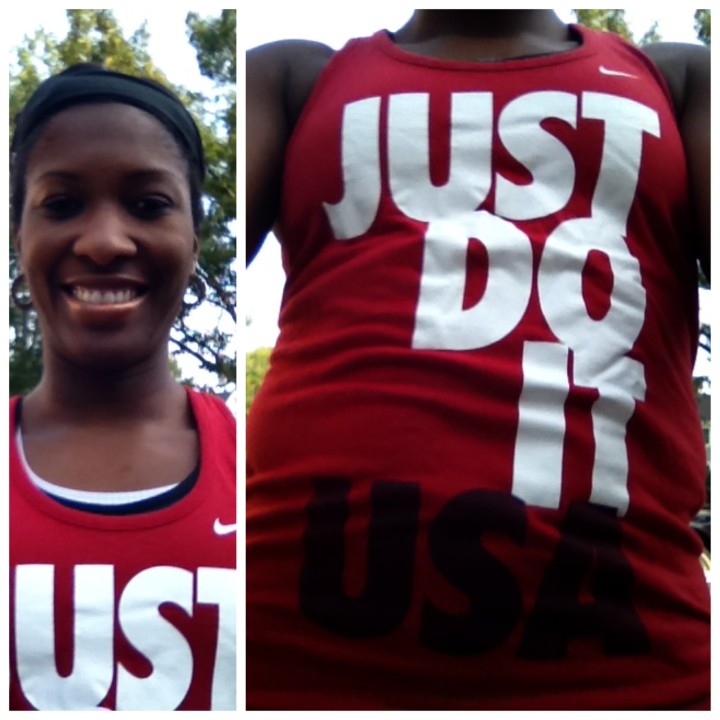 Here is a glance of the new moves for Les mills pump participants.
You will love the "Black Beatty" Squat track!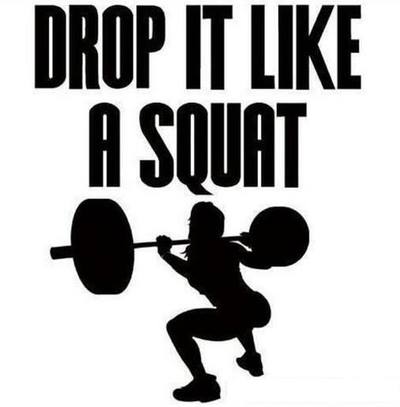 Rx Fitness Lady wants to know…
What makes you friend request a group fitness/boot camp instructor or personal trainer on social networks?
Currently, where do you share the most personal information socially?
Any Wins or Fails you care to share with me from this week? Any grand weekend plans?

The following two tabs change content below.
Rx Fitness Lady
Greetings, I'm Joi, a Pharmacist with a passion for fitness & a community leader. I teach BODYCOMBAT, BODYPUMP, Tabata Boot Camp, & serve as a mentor to young girls. My goal is to inspire people to live healthy, active, & prosperous lifestyles through practical blog posts deliveries. You can find me on Facebook and Instagram. You can view more post and subscribe to stay tuned to latest updates
at
Rx Fitness Lady.
Latest posts by Rx Fitness Lady (see all)