Laughing is good for the soul….Yes or Yes?  Making sure we have the right balance in life outside of work and family feeds that happiness we desire in being a well-rounded individual.
In that effort, are you always the one responsible for pulling together parties, retreats, and workshops?  Chances are if you're a blogger or a reader of Rx Fitness Lady 🙂 , you're a pretty sharp cookie and blessed with a touch of creativity.
These types of people usually get to plan the Christmas parties, social events, and meetings.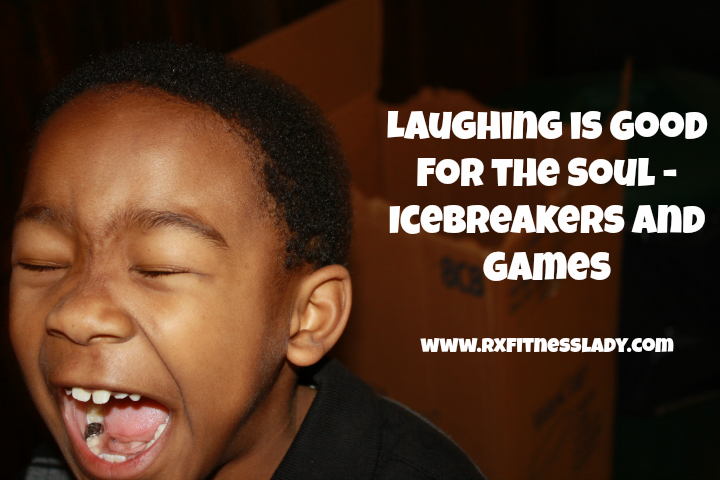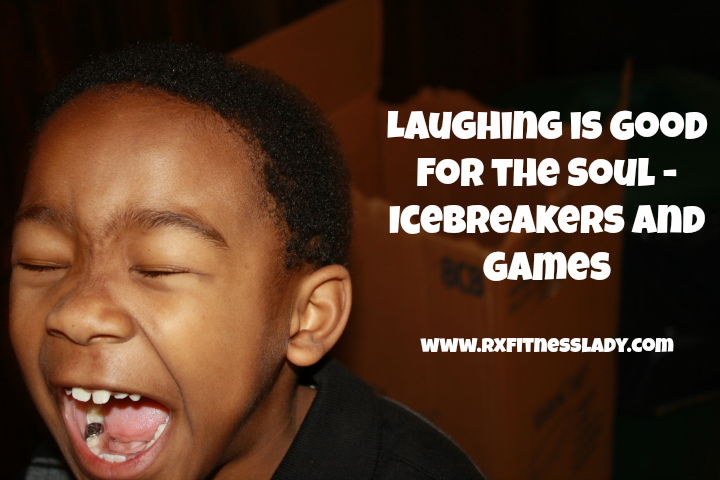 The trouble with that is, you want to make sure the party gets started off on the right foot.
I've got you covered with my recent planning and research with some tried and proven good icebreakers/activities for laughing or just getting to know people.
Ice Breakers
Ketchup – Pass around a bottle of ketchup or put a specific number of ketchup packages in a zip lock bag and simply tell each person to catch us up on what's happening in their life since the last time you convened or lately if it's a new group or new member in the group.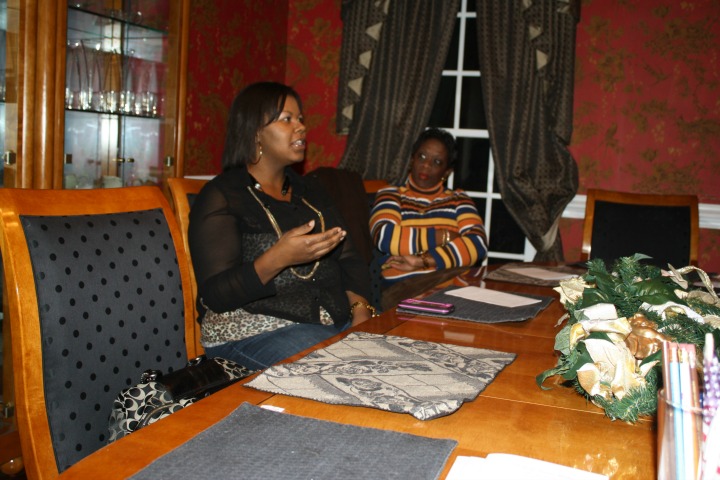 Two truths and a lie – This game is classic.  You go around the room and have each person tell 3 things about them; 2 true and 1 lie and the group has to figure out which is the lie.   You can spice this up by purpose of the party or group. For instance, for the Christmas party, we had to tell 3 things that happened or gifts we got for Christmas.
Games and Activities
I hate to start with this, but it's really fun…
Killer – Cut up pieces of paper and place a dot on 1 piece to signify being the killer.  All participants choose a paper.  The person who draws the dotted piece is the killer.  The object is for the killer to wink at other participants to kill them without anyone seeing them do it.  Once you are killed you don't blurt it out as soon as it happens. You wait until the killer has looked away to announce that you are dead. *I'm dead!*  Set a time limit because everyone wants to be the killer but there isn't time for all of that!
Taboo is guaranteed for a good time.  Just read the directions that come with the game if you aren't aware.
Charades – You can play the good old fashion way or like for Christmas, we used Christmas words and songs.
Memory Game – Place items (based on theme of the gathering) on a tray and give everyone about 10 seconds to look at the tray and then have them write down as many items as they can recall.
Christmas
Wrapping Presents – Split into to teams and have 2 people work together to wrap a box with one hand each.  You could get creative with choosing the item to wrap.  Judge on speed and appearance.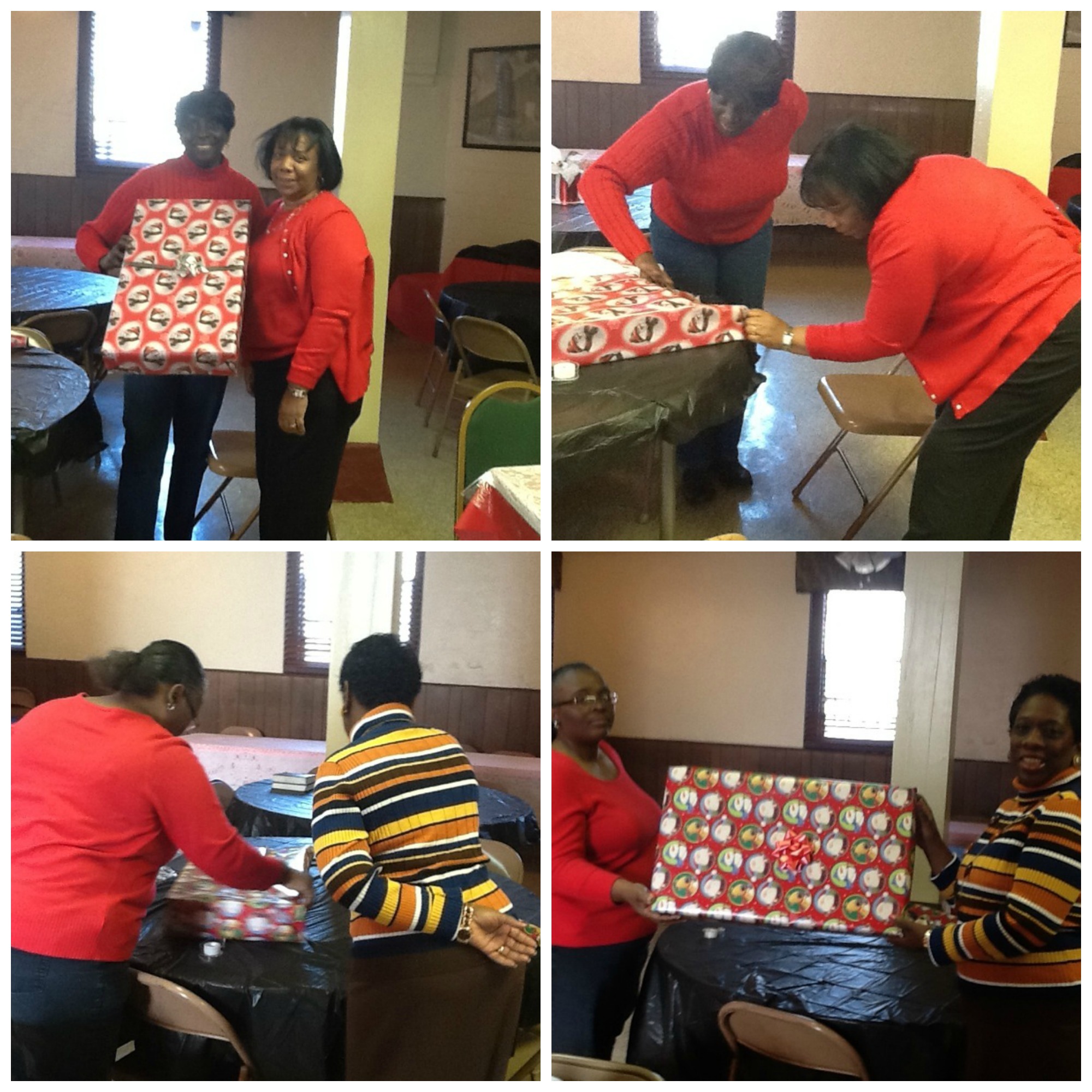 Not necessarily Christmas – Need Christmas decorated oven mitts, Christmas Gift bags, brown lunch bags, and lots of candy.  Divide into teams and have the first person on each team put on a pair of oven mits.  The object of the game is to get 3 pieces of candy out of the bag, open each piece, and place them in your mouth, then pass the gloves on to the next person in line. If the person doesn't want to eat the candy, they can spit it out in the brown bag.  Be sure to cheer on your teammates.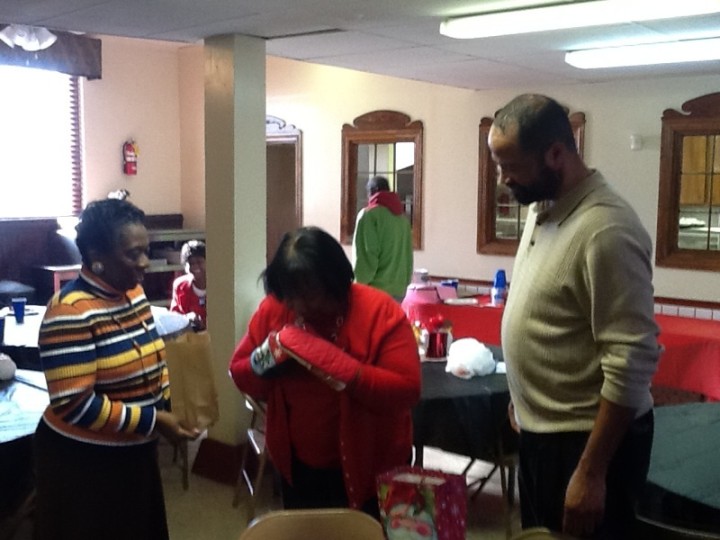 I saved the best for last.  I recently hosted my book club rejuvenation retreat and I was all over the Internet at the last minute trying to find a different game and I discovered…
The Game – HA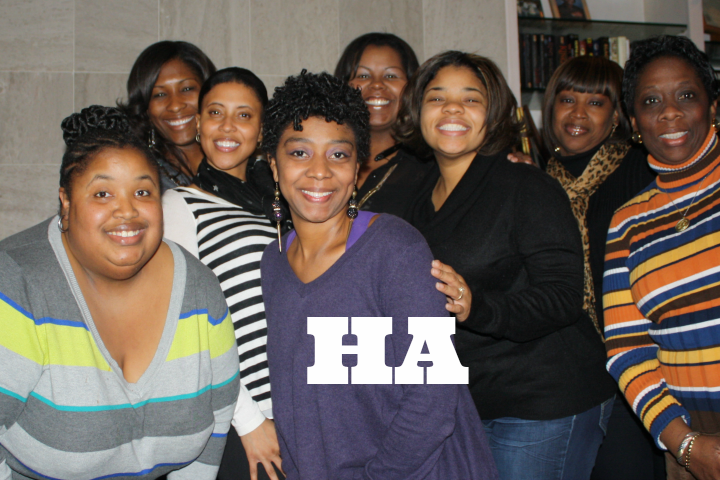 Sound complicated? Person #1 looks at person #2 and says HA, #2 looks at #3 and says HA HA, and so on.  The magic of this game was the absolute whack jobs that I'm in the book club with and the ways they came up with saying ha (laughing without laughing).
YEP, that's right! YOU CAN'T LAUGH OR YOU ARE OUT.  Once you are out, you can laugh as much as you want.   The reason this was so fun is because it sounded like the dumbest game ever and no one could stop laughing to get started playing. You know how that goes!
From group me the day after…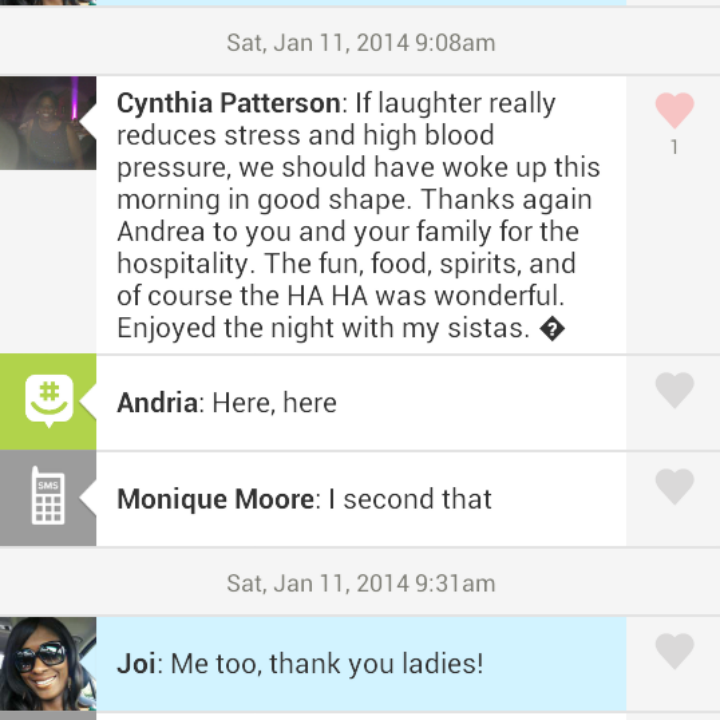 Some of these games have been coed and yes they work with both sexes.  Hope they help next time you are in charge! If you are one of those planners, be sure to pin, especially if you're last minute!
Before I go, I just want to share with you are last Sunday School Christmas Party in which several of these games have been tried an proven.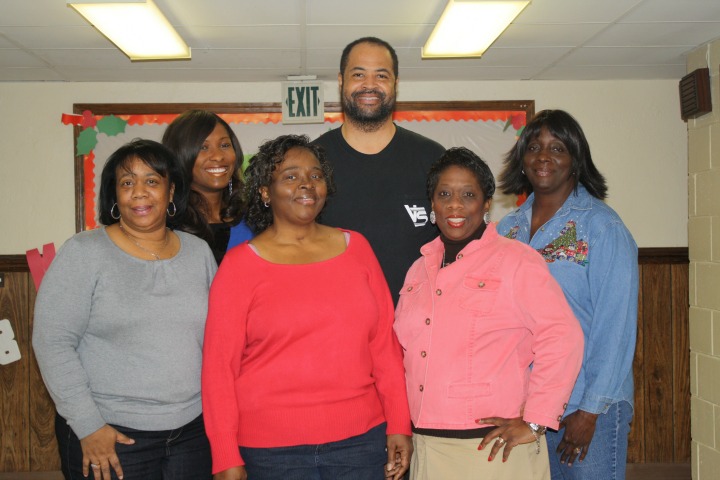 Our teacher was too ill to attend this last party, but because my classmates are loyal readers of PFL, we'll acknowledge her legacy here.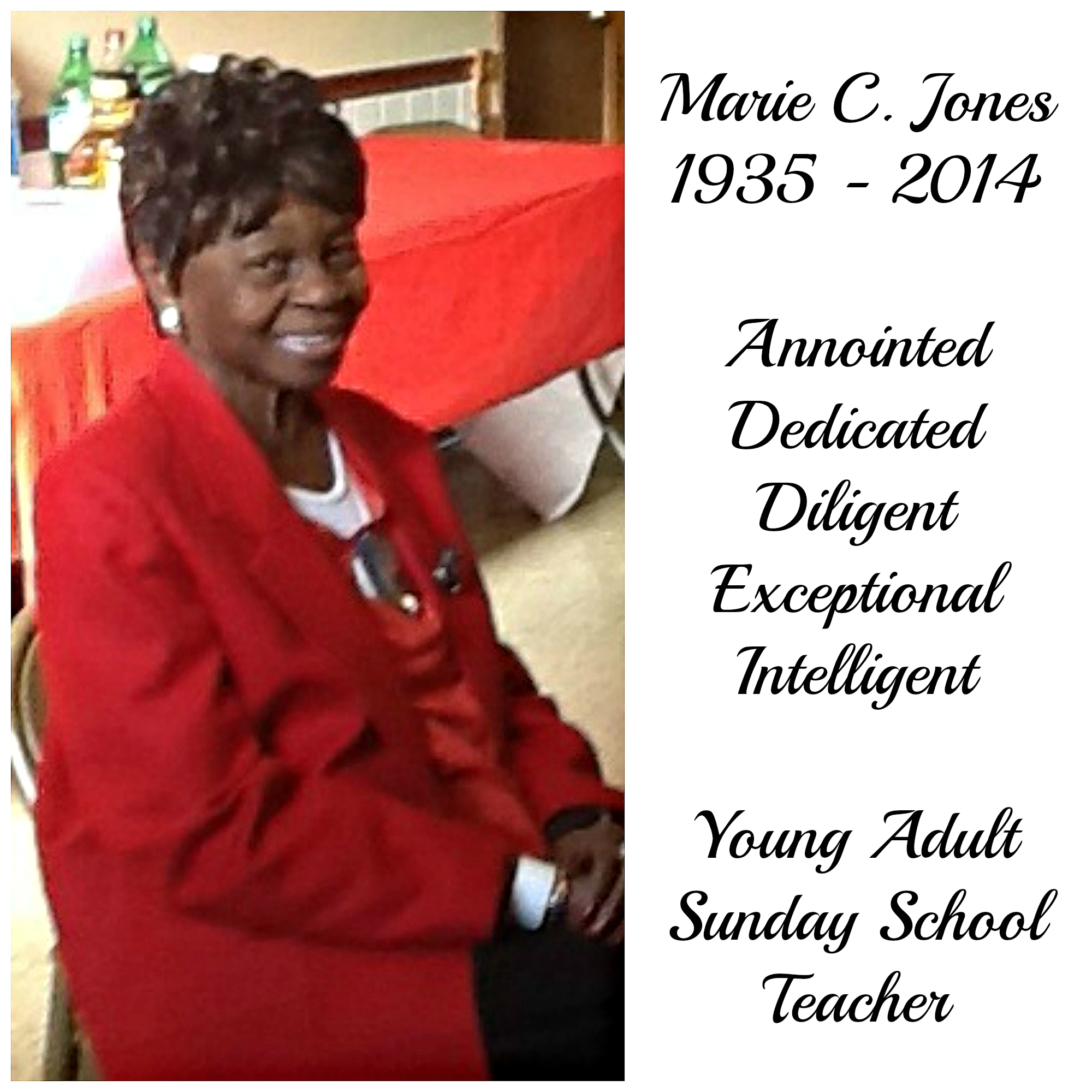 Yours in Healthy, Active, & Prosperous Lifestyles,
Rx Fitness Lady wants to know…
Which of these games have you tried and can or cannot attest to?
What other icebreaker or game would you say makes for a good party?
Do you like social gatherings at church, in book clubs, with gym friends, birthday clubs etc.?
When is the last time you had a good laugh?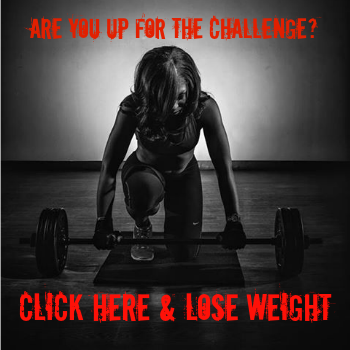 The following two tabs change content below.
Rx Fitness Lady
Greetings, I'm Joi, a Pharmacist with a passion for fitness & a community leader. I teach BODYCOMBAT, BODYPUMP, Tabata Boot Camp, & serve as a mentor to young girls. My goal is to inspire people to live healthy, active, & prosperous lifestyles through practical blog posts deliveries. You can find me on Facebook and Instagram. You can view more post and subscribe to stay tuned to latest updates
at
Rx Fitness Lady.
Latest posts by Rx Fitness Lady (see all)