If you played any sports, then KYP is probably not an unfamiliar term. Know Your Personnel  is a motto that will make or break you in sports, on the job, in general life, & in blogging. Today for My Health Monday, I'm blending some personal/mental health with some blog chat!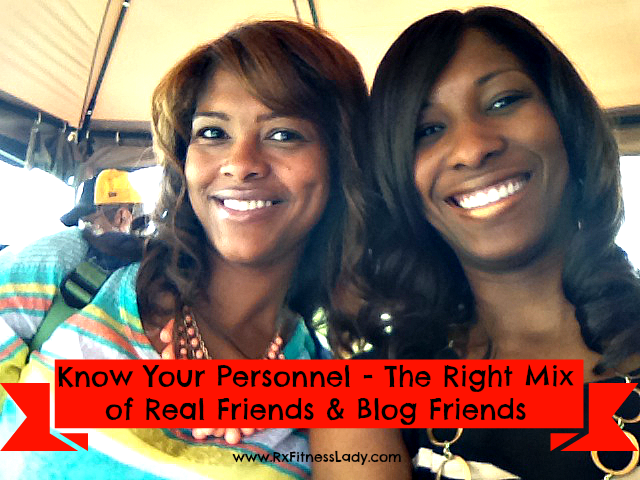 I actually love making new friends primarily because friends serve different purposes. This is the exact point that Valerie Burton made with her post "6 Types of Friends Every Woman Should Have!" This post was inspired by her weekly devotion. You may remember her from my post 20 Influential Women in a Tweet.

I have a well-needed great mix of real friends and here is a quick glance for you & recognition from me….You can read Valerie's post for more detail, but the categories are rather self explanatory 😉 !
THE WISE FRIEND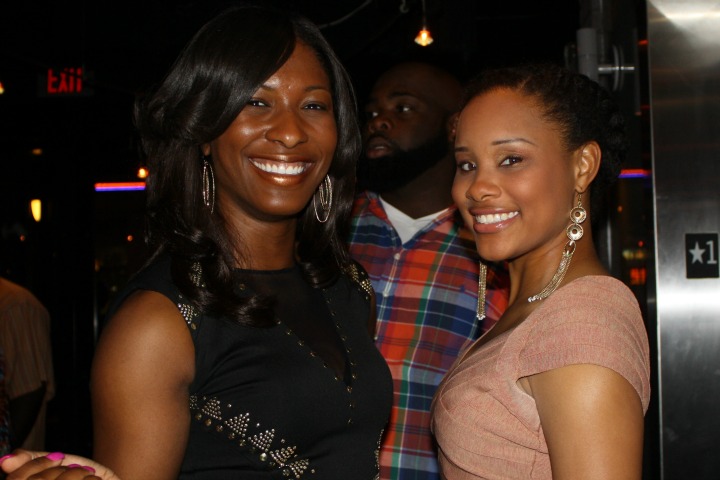 My Line Sister – chat about all of the following subjects for the most part!
FUN FRIEND 
Amber – My Sister, BKA – Baby Rx Fitness Lady, AKA – The Young One, AKA – Baby Girl
THE TRAVEL BUDDY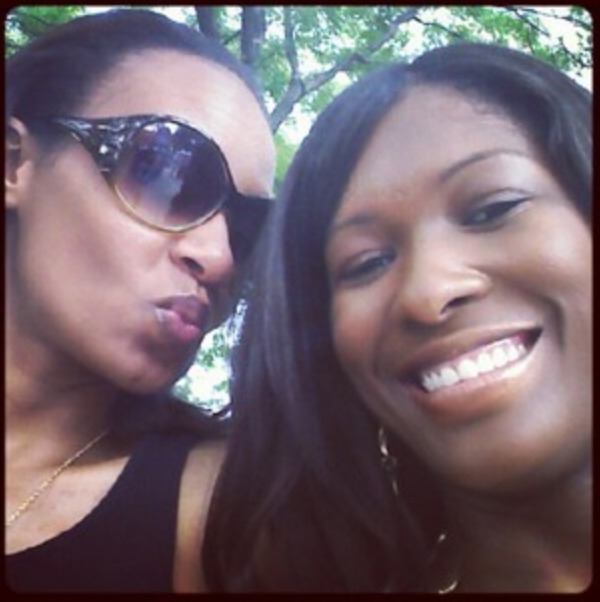 Line sister that will hop on a plane with just a text message #BOSS, lol!
RELATIONSHIP COACH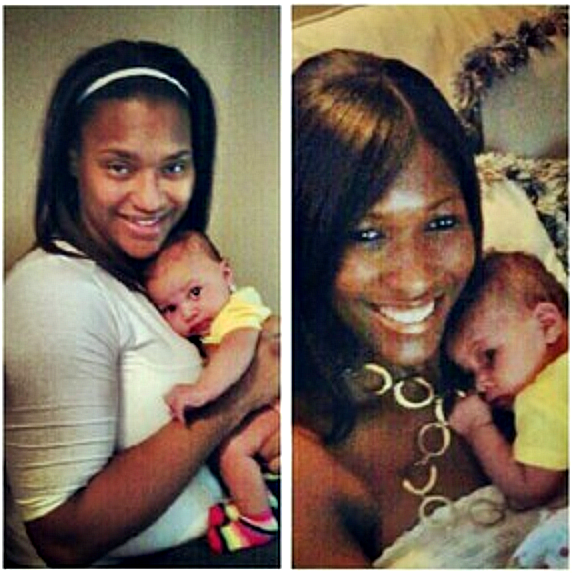 BFF from Pharmacy school
CAREER COMRADE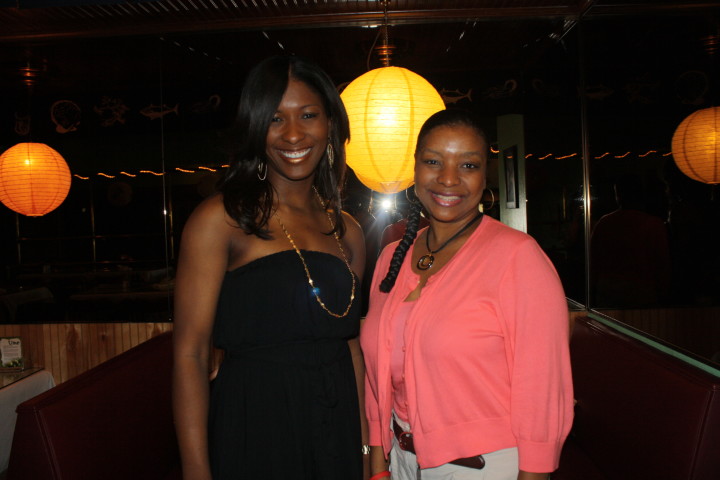 Mentor & fellow Community Pharmacist – you may remember her from the Vacation post 
THE ACCOUNTABILITY PARTNER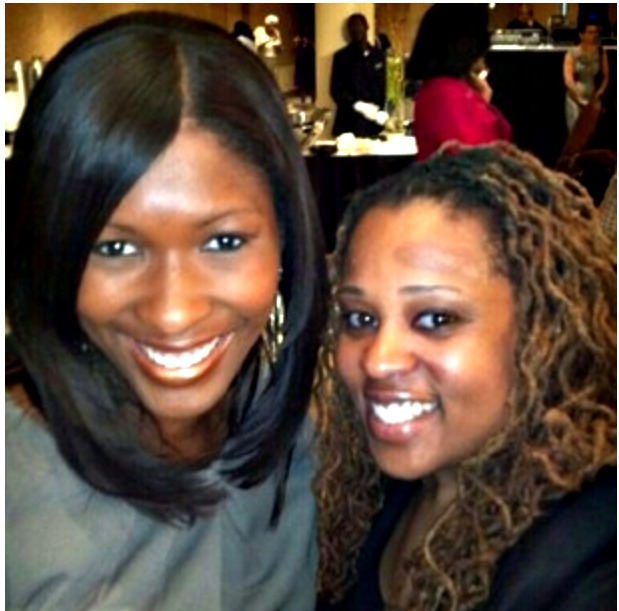 Childhood friend that matches my hustle game 🙂
ON KNOWING YOUR PERSONNEL 
Some of my friends NEVER hear the light of day professionally & others NEVER hear a peep about relationships.  I call up the right person at the right time POINT BLANK PERIOD!!!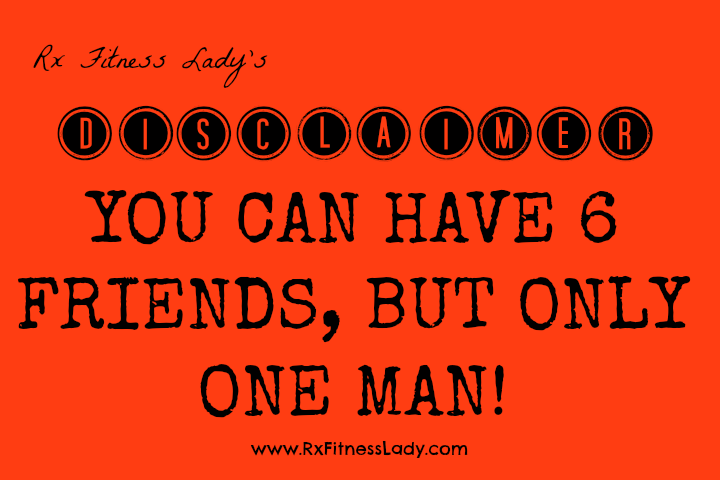 Please do not interpret this post to mean you need 6 different men in your life!  Your man is bound to be lacking in some area. Rx Fitness Lady DOES NOT condone slumming 🙂 !
WHAT DOES ALL OF THIS HAVE TO DO WITH BLOGGING?
Blogging is just like the real world and you need the right mix of blog friends.  Michelle gave us the run down on How to Grow Your Blog by Building a Tribe of Online Friends.  Here's a quick glance at the kinds of blog friends you might want on your team.
Besides…you can forget your real friends reading your blog regularly, LOL!
Clearly, some blog friends may fit into more than one category.
THE VALUED COMMENTERS
These friends will read your post, answer your question(s), engage other commenters, chime in and add to the discussion, offer healthy rebuttals/disagreements, & offer feedback.
These friends initiate your board and ensure that it matures into a healthy discussion and not just crickets!
SOCIAL BUTTERFLIES
I learned that these blog friends are just as important as the valued commenters.  These are the friends that possibly read your blog and bounce, or they follow you socially only on Facebook, Instagram, Twitter, Google+, &/or Pinterest & support your there.
Those likes, shares, and RTs make a huge difference! It's important to follow all of  your valued commenters socially, but make sure to expand this circle GINORMOUSLY!
EMAIL MOGULS
When you have question or problem that you need an immediate response to, you need that quick responder on speed type!  You know those people that before you can complete your next email, they are responding to you!  That's the chick you want to make friends with!
Also of EXTREME importance are the friends that take the time to email you when something is wrong on your blog – misspelled words, incorrect grammar, blog not loading, commenting issues, etc.
PARTY FRIEND 
Most bloggers at some point in their blogging journey will host some sort of event or giveaway.  You will need loyal friends that you can count on to support your event by getting it started, participating, and sharing it.
SCANNING COMMENTERS
I talked about these people pretty bad in 24 Reasons You Don't Have Comments on Your Blog, but honestly I am perfectly fine with a few of these on my team! You might not want to scan Josie's  though, she has a machine that shocks your eyes if you do so, lol.
For real though, some of you all need to tighten up your scanning game.  You can't scan and miss something major like the blogger's birthday or their spouse's  or child's birthday.
SERIOUSLY!
Here's a TIP – scan the comments too genius!
FINANCIAL COACH/MENTOR
Someone/ or a particular site to show you the ropes financially when you are ready to take that step.  They can also help guide you in making decisions on posting schedule, guest post, event hosting, social network branding, etc.
Someone you trust to give honest feedback and advice.
ACCOUNTABILITY PARTNER
Healthy competition is good for anything.  Usually this healthy competitor is moving at about the same pace as you.  You probably have similar goals, posting schedules, etc. You can do projects together bounce off each other's energy, and be inspired to stay on your A game.
I  REALLY WANT FEEDBACK! Let's say for today, you are all VALUED COMMENTERS….. Em K;)
Rx Fitness Lady wants to know….
What kind of friend are you in the real world? Are you the same type of friend to all of your friends?
If you see something wrong (not nit picking bc we all make errors, but ya know, something you'd want called to your attention) with a blog, do you email the blogger?
Bloggers, what kind of blog friends do you need more of?
Bloggers, do your real friends read your blog? Do you get upset when they don't? Have you discussed it with them?
RANDOM final question for all friends since PFL (Prescription Fitness Lady) poses some confusion on Facebook, In your head do you say R-X Fitness Lady or Prescription Fitness Lady?

The following two tabs change content below.
Rx Fitness Lady
Greetings, I'm Joi, a Pharmacist with a passion for fitness & a community leader. I teach BODYCOMBAT, BODYPUMP, Tabata Boot Camp, & serve as a mentor to young girls. My goal is to inspire people to live healthy, active, & prosperous lifestyles through practical blog posts deliveries. You can find me on Facebook and Instagram. You can view more post and subscribe to stay tuned to latest updates
at
Rx Fitness Lady.
Latest posts by Rx Fitness Lady (see all)