Watch out now, this post is almost as long as that whopper of a title!
I think if I had to choose my favorite post since launching this blog, the post "Hair Care 101: Permission to Be A Black Woman and Workout" would be a close tie for 1st place.
I thought I'd get the year started with a little reinforcement: my method to this fitness madness!


Seeing as how I just happen to be African American, I am very passionate about encouraging other African American women to workout.  Why do you ask am I singling out black women?
I said it before.  The number 1 excuse a sista will give you for not working out is "It's going to mess up my hair".
We spend a lot of time and money on our hair! Just check out all these hair dos that responded to my Facebook post!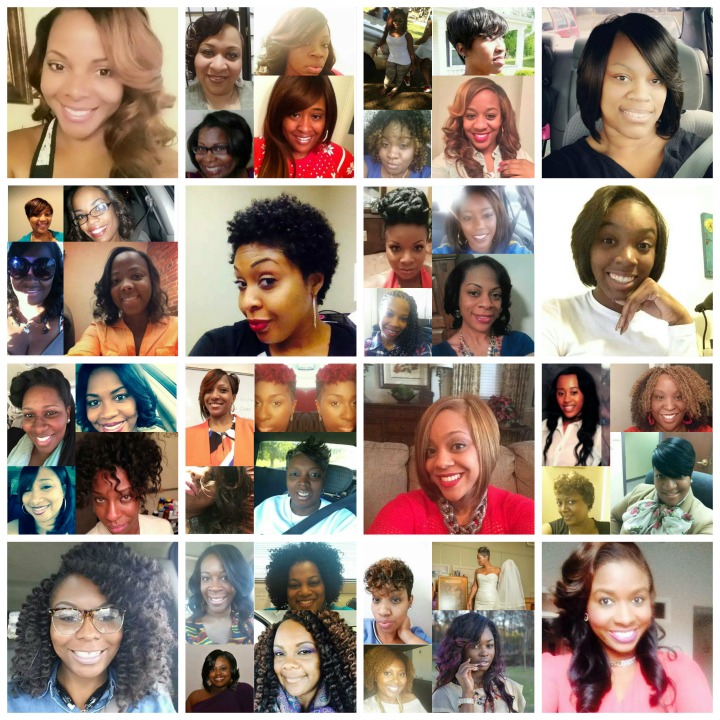 I am very disturbed by this common excuse even though I TOTALLY understand the issue.  I wrote the original hair post with the intention of letting women know that their hair war is a genuine concern that several women are fighting together on a daily basis.  As shallow as it may sound to the person who doesn't have to deal with it, I wanted a place for women to find options and support.
My original hair post has done so VERY consistently over the last year.
People have their different ways of dealing with African American hair and exercise.  Today the subject is Why I Love My Sew-In!
First, I'll share with you my system.
Monday – Friday, I go hard in the gym. Friday after I teach, I go get my hair done.  I look like this…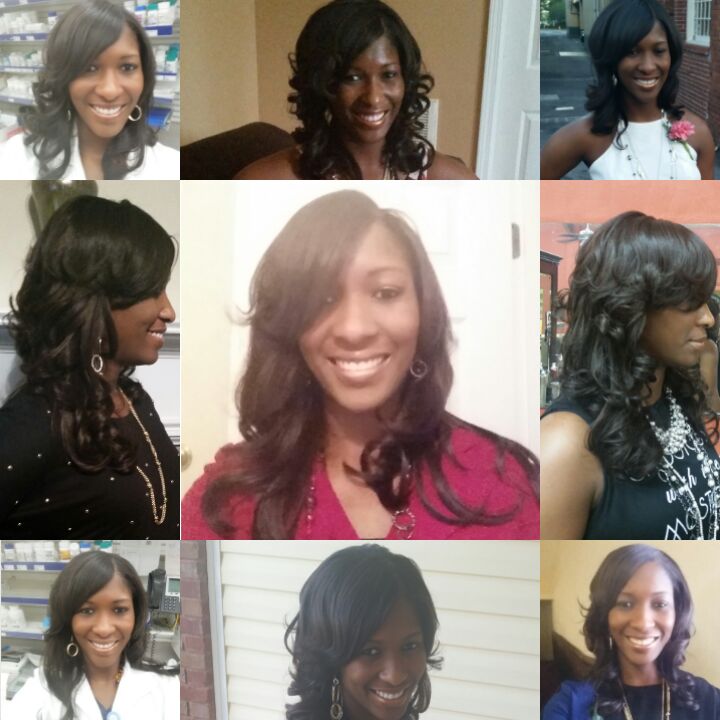 For the weekend.  Then sadly, I say goodbye to the fresh curls.
This is the sacrifice I make, but I enjoy my weekends and nice hair dos.
I am not saying that my hair starts to look bad. I am just saying, it's not as curly and flowing.  I am OK with that.
I use the Save Your Do Gynwrap, which I outlined that process in a previous post to maintain upkeep as best possible.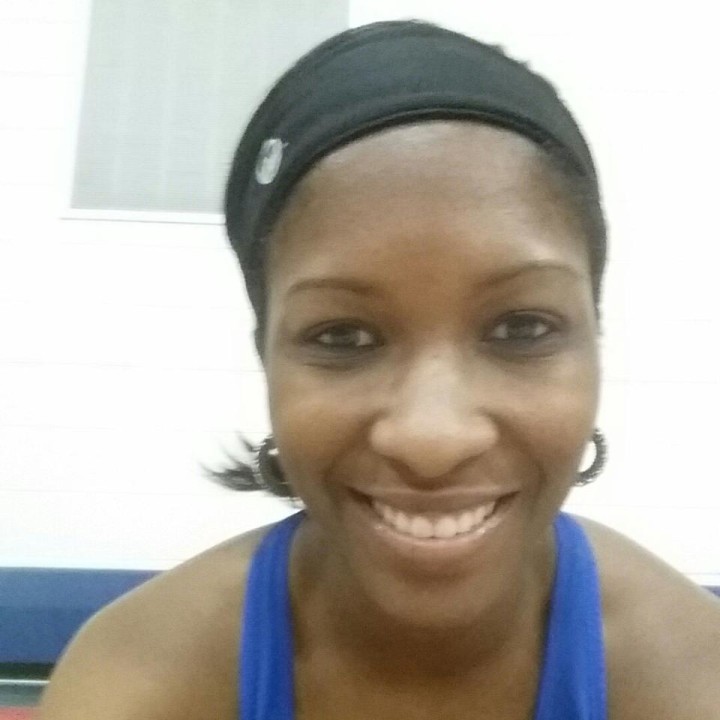 I get my hair re-curled on the following Friday!
Wearing a sew-in is not inexpensive by a long shot and it is quite time consuming. The process of getting my sew in done consists of several steps.
Step 1 – Get the old hair taken out! (1 – 2 hours)
Step 2 – Get a relaxer. (Yes I still get a relaxer because I leave quite a bit of my hair out in the top to give more of an illusion of all of this being my hair 😉 ) Anywho, my hair wouldn't last 2 weeks with workouts and being natural. (30 minutes)
Step 3 – Get the relaxer rinsed out and my hair shampooed an conditioned. (1 hour)
Step 4 – Sit under the dryer for a few then get blowed out the rest of the way. (30 minutes)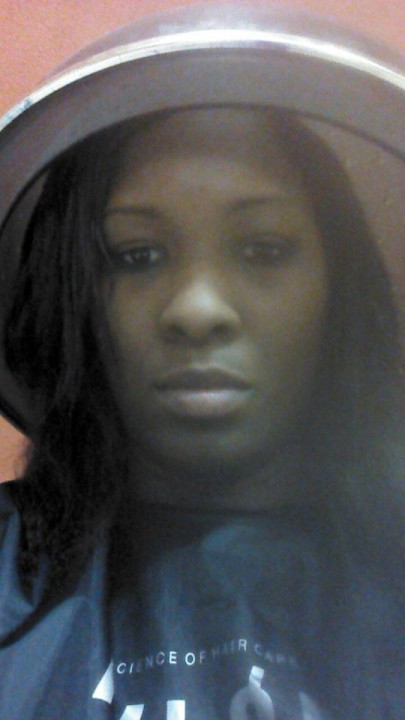 Step 5 – Get MY hair braided! That's right, most of MY hair under the sew in is braided down. (1& 1/2 – 2 hours)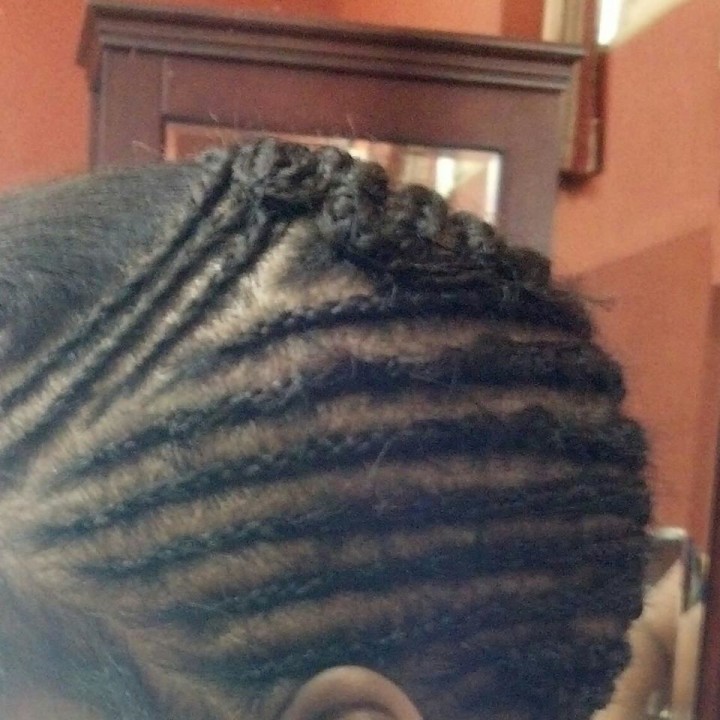 Step 6 – Get my hair (weave) sewn in. (2- 3 hours)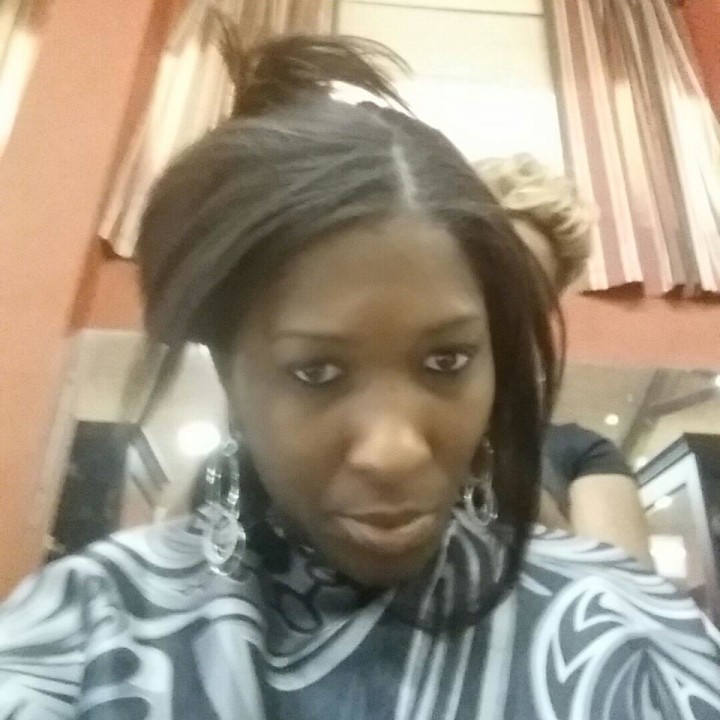 Step 7– After the hair is sewn in, it has to be clipped and styled! (40 minutes)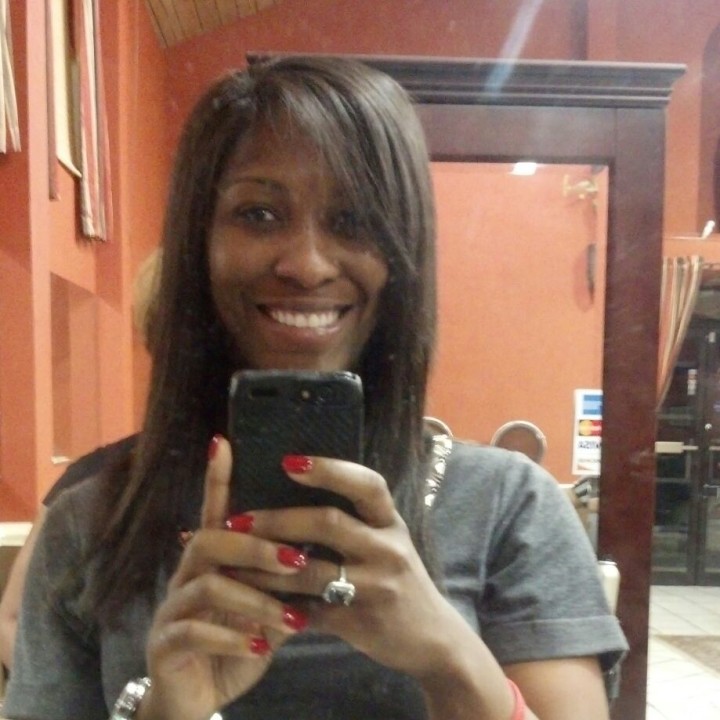 Step 8 – Pose for the camera now click click click, said pose for the camera now click click click 😉 !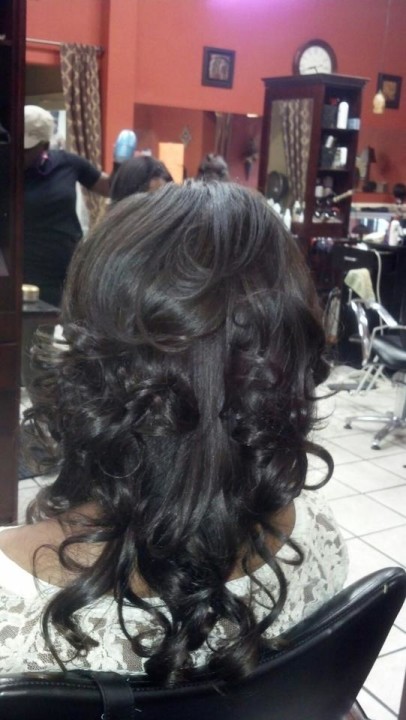 Guess what, I do this every 12 weeks! I usually break it up into 2 days! It was a lot easier when I had 7 days off as an overnight shift pharmacist. Now I sometimes have to take a day off!
MAINTENANCE 
When I go to get it done for up keep, I have to sit under the dryer for almost 2 hours to make sure the hair that's braided underneath gets all the way dry.
I sacrifice 4 hours every other Friday to get my hair done and about 8 to 10 hours every new sew-in because it works for me.
Before I was an instructor, I looked a hot mess at the gym with all kinds of pins and scarves on my head.  I was totally comfortable with that (man or no man, lol).  I mean business when it comes to exercise.
When I became an instructor, I tried wearing head bands, a few pins, a number of things! Nothing made me comfortable AND maintained my hair.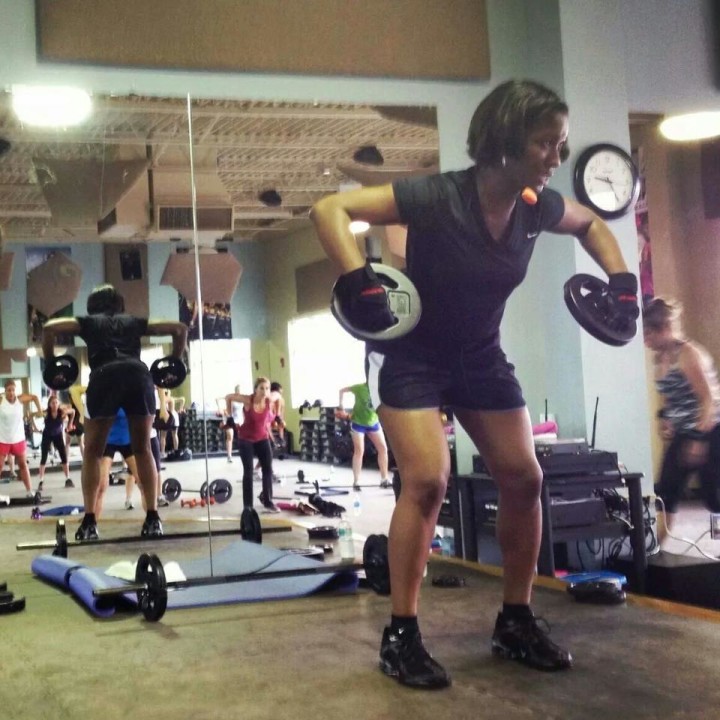 However, I couldn't fathom being in front of classes teaching a diverse crowd who didn't know a lick about nor care what I had to go through with managing my hair.  I didn't expect the world to understand why I was teaching them with distracting hair gear.  At least, this is how I see it.
Now I can wear a nice neat ponytail most days! This picture just happen to be the day after Christmas when I was trying to manage my do since my beautician took off after Christmas.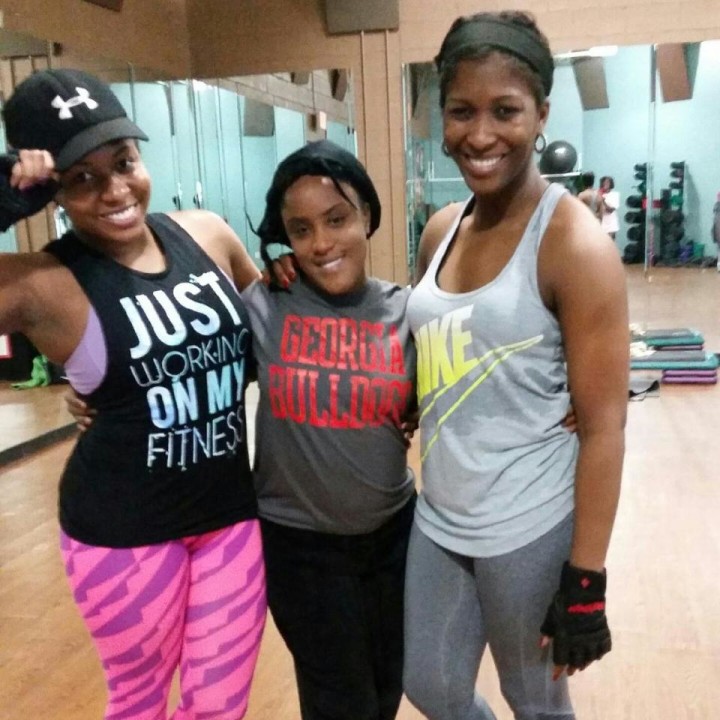 I can wear this sew in and re-curl the edges as many times as I want even though I don't do it that much.
So let's summarize for those trying to make a decision….
Pros
It looks fabulous, you can hang with the stars 🙂
You can re-curl it after workouts if you want to
You can pull it up in a nice loose presentable pony tail to workout
Cons
It cost a whole lot of duckies
It takes a long time to get done
The braids will itch for a long time after a good sweaty workout
The hair tangles in general but really bad if you don't have the ponytail high enough and sweat in the hair
It may seem like more cons but the value of the pros far outweigh them in my opinion!
A whole other issue is what kind of hair to use! Ok, so that'll be coming in a future post!
Thanks for hanging in there for this post! Let me hear YOUR thoughts or questions in the comments!
Yours in Healthy, Active, & Prosperous Lifestyles,
Rx Fitness Lady wants to know…
How do you currently wear your hair to the gym or at home when working out?
What other pros or cons can you add to wearing a sew-in?
If you're not an African American, does this dilemma shock you?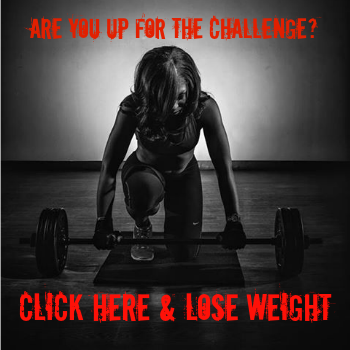 The following two tabs change content below.
Rx Fitness Lady
Greetings, I'm Joi, a Pharmacist with a passion for fitness & a community leader. I teach BODYCOMBAT, BODYPUMP, Tabata Boot Camp, & serve as a mentor to young girls. My goal is to inspire people to live healthy, active, & prosperous lifestyles through practical blog posts deliveries. You can find me on Facebook and Instagram. You can view more post and subscribe to stay tuned to latest updates
at
Rx Fitness Lady.
Latest posts by Rx Fitness Lady (see all)