That title was a doozy, right?  Bear with me!  I am a lot nicer now than I used to be growing up.  For some reason, I think it's the 50% paternal portion of me. I have a strong presence that is sometimes mistaken as mean.
I wasn't blessed to know my paternal grandfather, but he is supposedly some type of disciplinarian legend in his family that consisted of 5 sons and 1 daughter.   He passed it on to my Daddy who was the disciplinarian to my ENTIRE family!  My Daddy says NO to EVERYTHING first.  It took me years not to get all bent out of shape every time I ask him something.  Now, I just wait a few minutes for the real answer.  However weird that sounds, he passed some of this on to me.
I am what you would call a no nonsense loving Auntie/God Mommy and my babies know it.  Sometimes they refer to me as mean, but they know how to act with me in public, so I will take it.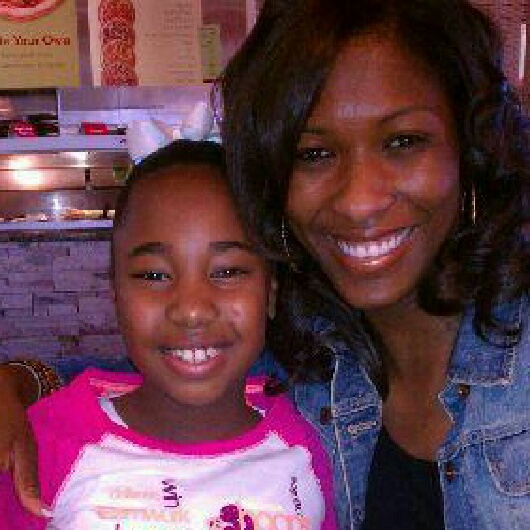 My friends will laugh forever reminiscing about our childhood and my little antics. I have always had a tendency to say what I feel and if I know it's inappropriate, it usually reads across my face anyway.
I've been working on that.  I even got scolded in pharmacy school because my teacher/preceptor said it was intimidating to teach me when I'm looking at them like they are crazy and stupid.
I have had to tame myself as an adult & anyone that has known me over the years can testify that all of these innate characteristics of mine are toned down…with the exception of the disciplining kids thing.
SOOOO….
Why in the world did I just say all that & what does it have to do with WEIGHT LOSS?
My primary choice of cardio exercise to lose weight and stay active & fit is BODYCOMBAT. It is the empowering group fitness cardio workout where you are totally unleashed.

So if you have a little mean streak, does this not sound like the class for you.  I'm an athlete and a natural fighter.  Does that make any sense to you?
Some people try as they might, will never look natural throwing punches and kicking at people, but they do it anyway and that's perfectly fine.
COMBAT comes natural to me, and I LOVE IT!  I teach with intensity every time.  I often tell members to imagine their hater, job stressor, or boss as the target and immediately the intensity goes on fire!  It's the perfect place to release what would otherwise be tactless!
For you as an everyday human being just trying to stay healthy and fit, it'd be a good idea to play off of your natural strengths, qualities, and interests.  I just broke down a personal testimony to help you think in terms of your natural self mixed with your level of fitness.
One universal consistency that you can't argue is once we find an activity that we love, we are hooked.  This means you are motivated to stay with your workout without feeling like it's a source of gloom through out your week.  You start to look forward to it. 
For instance Kita guest posted here last week about how you will not catch her running to save her own life, however Robin over in Australia blogs all about running.
Josie's blog digs in deep to sources of working out on your on at home.  Nellie is more like me and loves group exercise but we have our favorites.  Two of hers are Zumba and Spin.
Most people who take group fitness appreciate a variety but there will be one class that is just their M.O.  You need to find your method of operation!
You'll know you are there when; you look forward to going, you don't make excuses to skip, you don't let people talk you out of skipping, & you're seeing results.
Most importantly, you should feel good about doing it, not like it's punishment.  There is something for EVERYONE if you do some trial and error!  Don't force it.  If it's not for you, find something else!
SOMETHING TO THINK ABOUT FOR CARDIO OTHER THAN THE MACHINES 
*BODYCOMBAT/Kickboxing/Turbo Kick – mixed martial arts inspired*
BODYATTACK – high impact (with options aerobics)
Step Class
Zumba/Sha'bam/BODYJAM/HIP HOP ABS – (ANY kind of dance)
Water aerobics
Spin/RPM/Bicycling
Running
Walking/ Walk off the Pounds DVDs
Rollerblading/Ice Skating/ Roller Skating
Sweating in the Spirit  (Host of Home DVD options)
Boxing
Karate
Jitsu
Crossfit
Boot camps
Belly dancing
Pole dancing
Cheerleading (lots of professionals cheer for semi pro and pro sports teams & stay in shape)
This is not an exhaustive list by far!  I just wanted to spin your wheels if you aren't currently enjoying your attempts at staying fit.  What about a combination of the things mentioned above?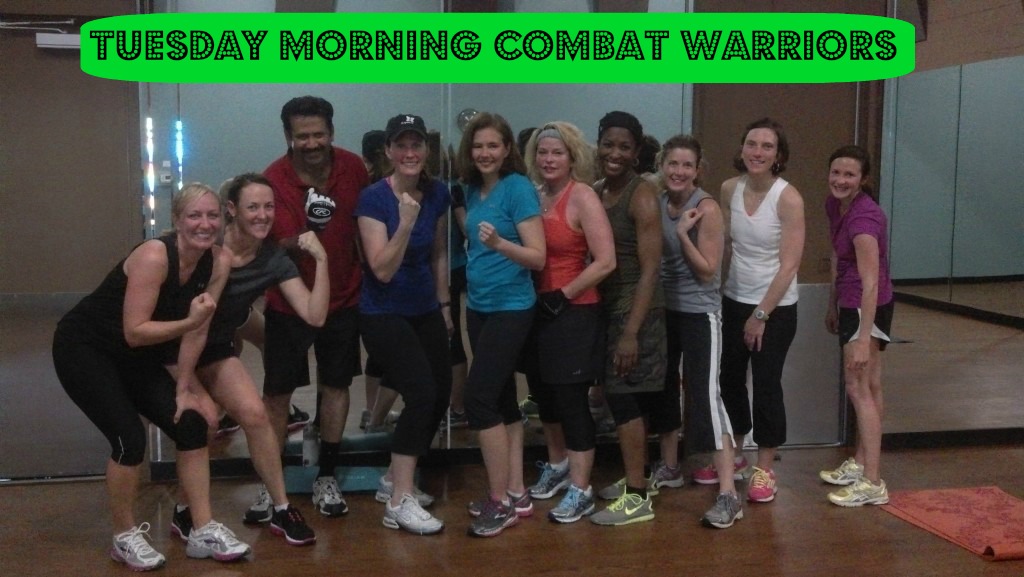 Tuesday morning 55-minute format BODYCOMBAT is by far my favorite workout of the week!  I make that mean streak "do what it do" 😉  What about you???
Yours in Healthy, Active, & Prosperous Lifestyles,
Rx Fitness Lady wants to know…
What method of cardio do you prefer when trying to shed some pounds?
What is an innate characteristic about yourself that you could use to your advantage when it comes to choosing a physical activity you would love (i.e… Are you a sexy little vixen that can turn out a Pole dancing/Striptease/Belly dancing class or maybe super competitive, because trust me, those ladies in spin class will have you on your Ps and Qs?)

The following two tabs change content below.
Rx Fitness Lady
Greetings, I'm Joi, a Pharmacist with a passion for fitness & a community leader. I teach BODYCOMBAT, BODYPUMP, Tabata Boot Camp, & serve as a mentor to young girls. My goal is to inspire people to live healthy, active, & prosperous lifestyles through practical blog posts deliveries. You can find me on Facebook and Instagram. You can view more post and subscribe to stay tuned to latest updates
at
Rx Fitness Lady.
Latest posts by Rx Fitness Lady (see all)