You can laugh at me if you like for this post, but I know for sure there is another person out there that was just like me, so here we go….
The fact of the matter is, quite a few of the question's that come from my blog's email are about Les Mills group fitness.  Many of those Les Mills questions are from people preparing for Les Mills Initial Training, so here's the first step!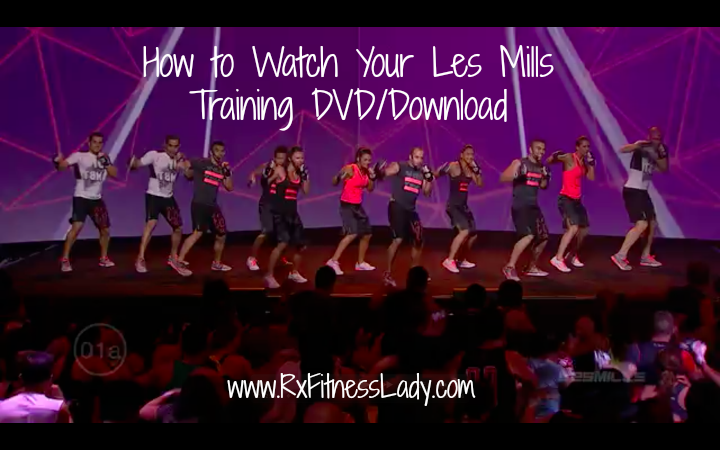 When I first got my Les Mills BODYCOMBAT 51 DVD, I was so excited.  That quickly turned to so confused!
I came into the group fitness room with my Sony DVD player like a basket case to my Group Fitness Manager.  She was like "OMG, the same thing happened to "let's just call her Jane Doe".
She explained to me, to not focus on what they are saying and doing, but to just do what they do and say what they say while facing them!
It still didn't make sense to me but I was able to follow the DVD and learn my material so I left well enough alone.
It wasn't until I went to Les Mills BODYCOMBAT training with Reebok Athlete and Les Mills trainer Jerricho McDuffie that I fully understood what was taking place on the training DVDs.
The DVDs are reversed images.  The arrow below is pointing to the FYI that this was reversed to help instructor learning 🙂 !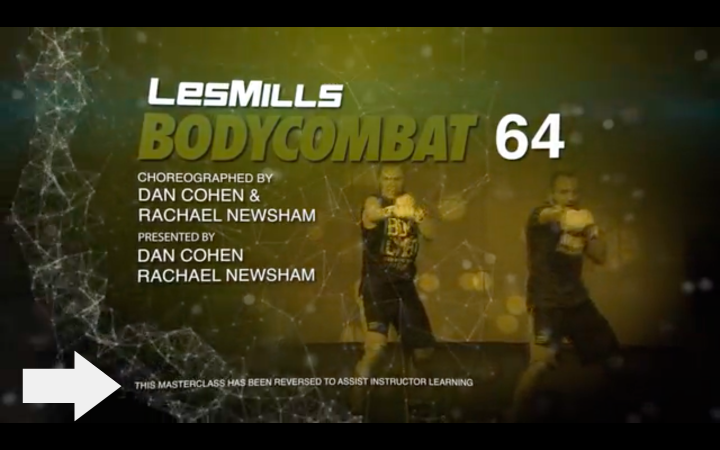 That is why their clothes don't read correctly to us watching the DVDs.  The purpose of the reversal is so that when we are practicing at home, we will be able to practice just like we are teaching it. Eureka moment maybe 🙂 !
You learn real quick when teaching some programs, that the Right and Left you learned as a child goes out the window!  Your right is now your left and your left is your right! I was trying to listen to them and duplicate, but they would be saying "right jab" and would be DOING RIGHT JAB!
Anywho, said all that to say, basically my GFM was right from the beginning.  You just do what they do and say what they say, but I needed and explanation and so I'm sharing.
Some of you could have come to this conclusion on your own and are probably thinking that I'm besties with Portia from ROHOA because I couldn't decipher this but WHATEVER! I passed my training, lol!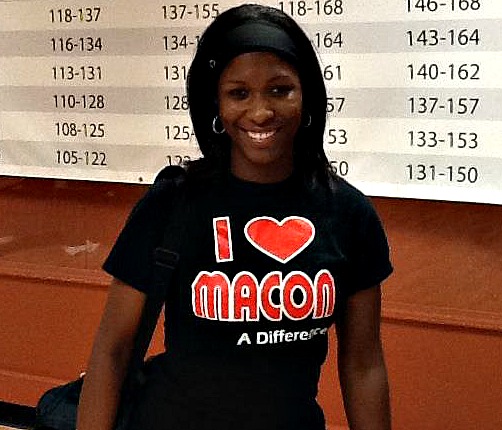 Yours in Healthy, Active, & Prosperous Lifestyles,
Rx Fitness Lady wants to know…
Have you had an eureka moment lately? 

Have you had a blonde moment lately?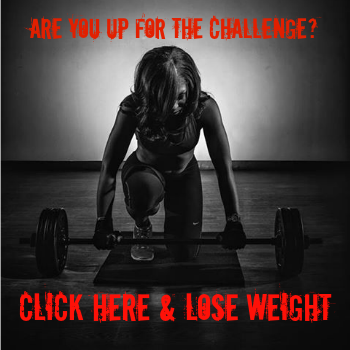 The following two tabs change content below.
Rx Fitness Lady
Greetings, I'm Joi, a Pharmacist with a passion for fitness & a community leader. I teach BODYCOMBAT, BODYPUMP, Tabata Boot Camp, & serve as a mentor to young girls. My goal is to inspire people to live healthy, active, & prosperous lifestyles through practical blog posts deliveries. You can find me on Facebook and Instagram. You can view more post and subscribe to stay tuned to latest updates
at
Rx Fitness Lady.
Latest posts by Rx Fitness Lady (see all)