Happy New Year to you PFL! I had the pleasure of hosting what I'd like to become an annual occurrence this past weekend.
I Hosted My First Vision Board Party!!!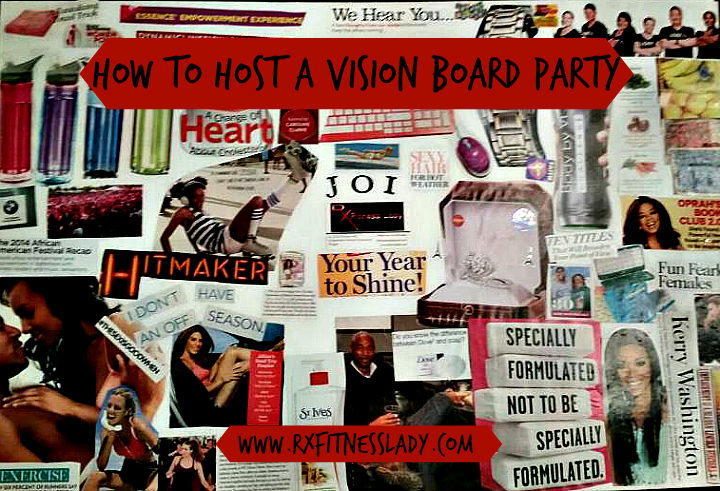 Hey now, my board makes sense to me! Don't assume 😉 If you have questions, feel free to ask, lol!
One of my very first post before officially launching Rx Fitness Lady was a suggestion on how to celebrate New Year's Day with a New Year's Theme Based Vision Board Party.
That post pretty much explained my love addiction with vision boards, what they are, and how to make them!
Today I'm sharing with you my idea of an inspiring event!
First, you want to intrigue attendants with a nice invitation!  Also, let people know what to bring; scissors, magazines, and a printed picture of themselves.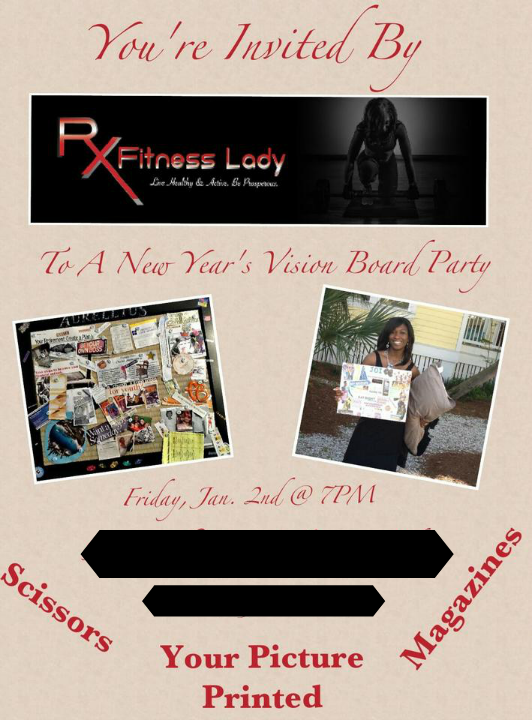 Second, you want to explain to your guests what a vision board is and what the goal of the party is.
If you choose to host a party, feel free to share my original post to explain what a vision board is.
Third, you can offer fellowship through feasting.  You can't host a party without food right?  This actually gives the guests time to think about what kind of board they want Broad subject (all aspects of life) vs Specific (work project, relationship, health, etc).
Tip – Most people you invited to your vision board party probably stuck out in your mind as forward progressing people.  It would be kind of you to give them an opportunity to share their elevator pitches with the group.  If space permits allow for the set up of products or service displays!
Quite a few of my guests got #Buttoned by one local accessory fashionista of Persimmon and Haute!
Fourth, you get the purpose of the party started! It would be nice if you provided boards (you can get as creative as you like here).  I got foam boards from the Dollar Tree for this particular party. Encourage the sharing of magazines and thoughts while putting together the vision boards.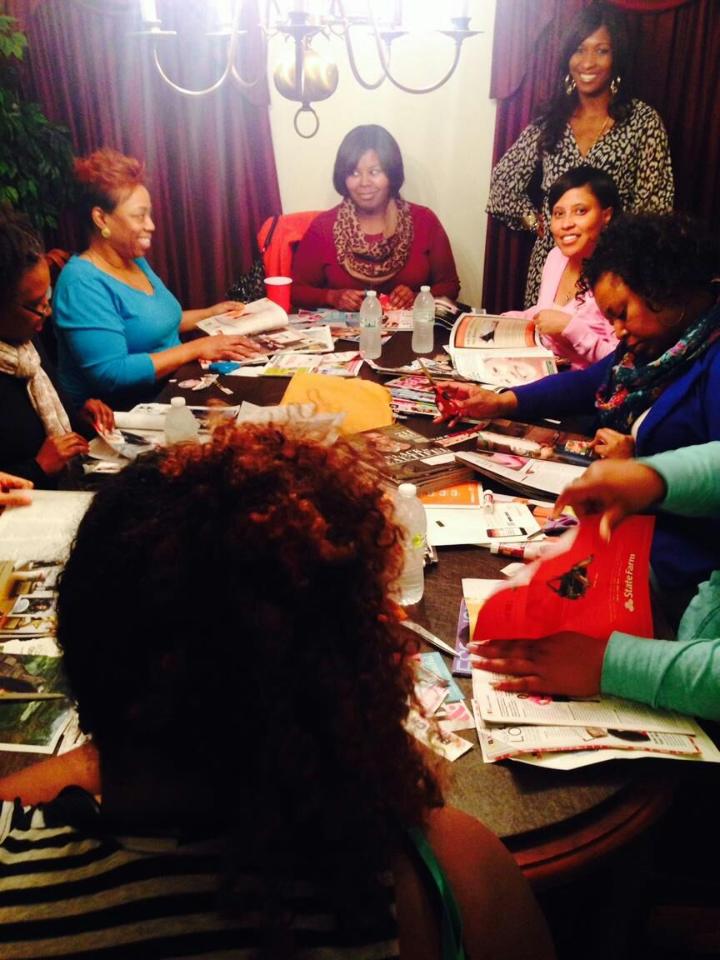 Tip: Have grocery bags on hand for people to keep up with their images as they cut them out!
Fifth, hold an accountability session.  In my opinion, it's VERY IMPORTANT to make this part optional. You don't want to make people feel they have to share their vision boards.  Some people thrive off of accountability that comes with sharing!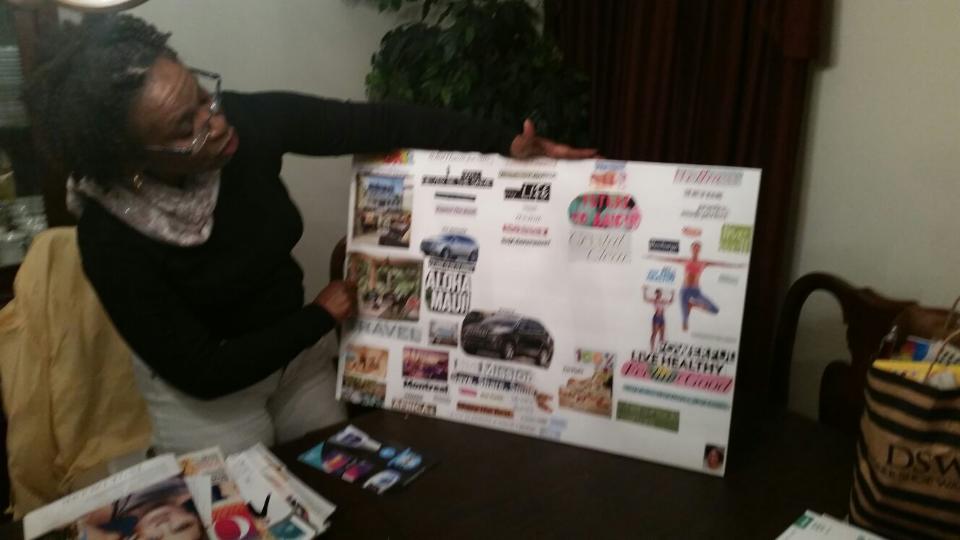 It can be really helpful.
Inform people that they can share all of their board, the most important part, or NONE AT ALL.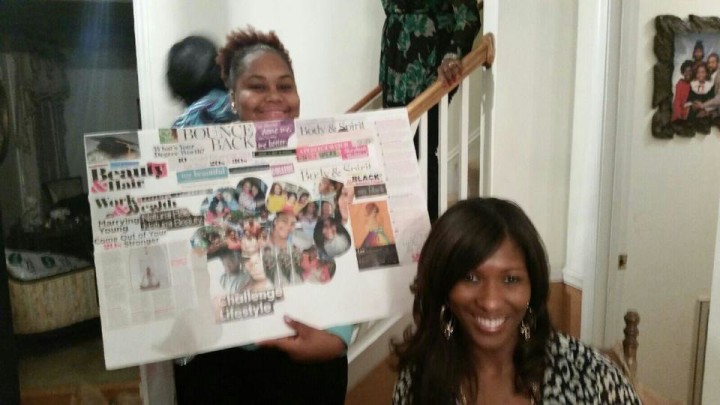 You remember this girl that is down over 150 pounds rights? This girl is still on fire!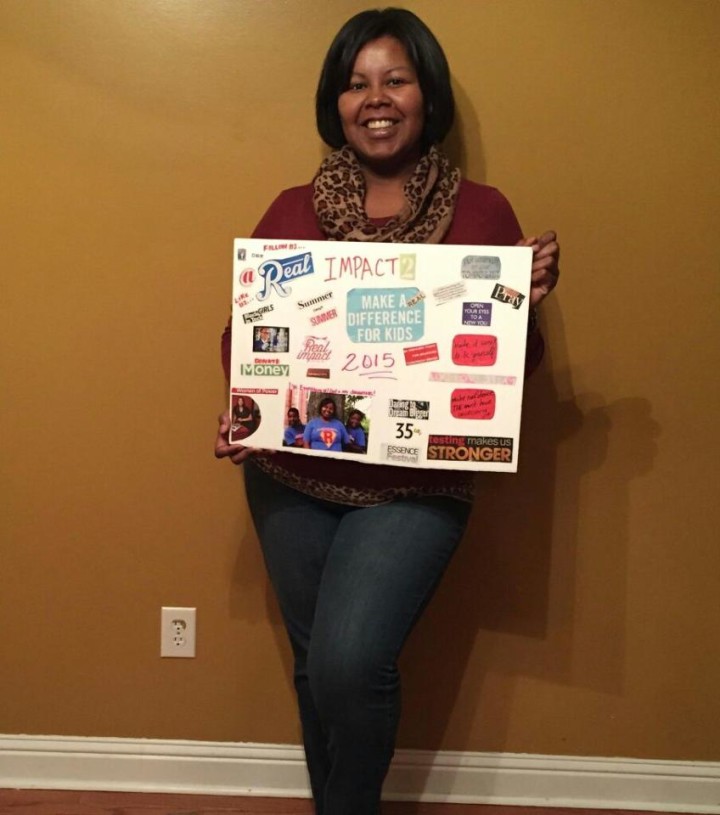 Incentive to share can be brought about by offering a prize(s) (APOLLO STYLE) for the;
prettiest vision board
most challenging vision
most interesting vision
best niche focused
These are just a few categories.  Depending on your guests, you can make categories appropriate for your party! Ok so, my party was all kind of long and we didn't get to this part but I'll adjust for the next time.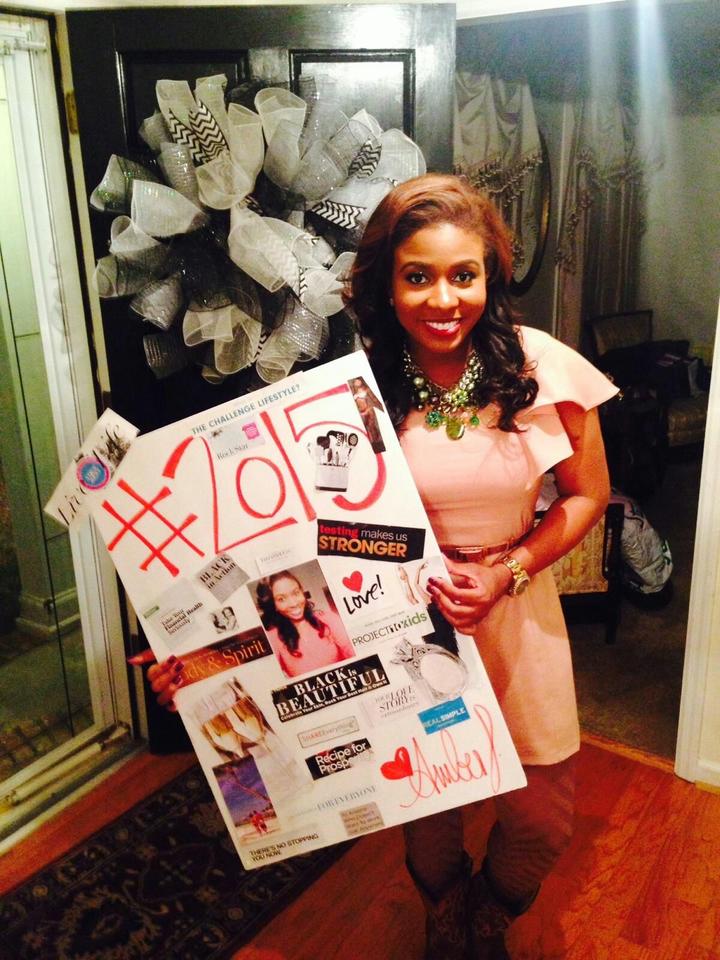 Ya'll know baby girl!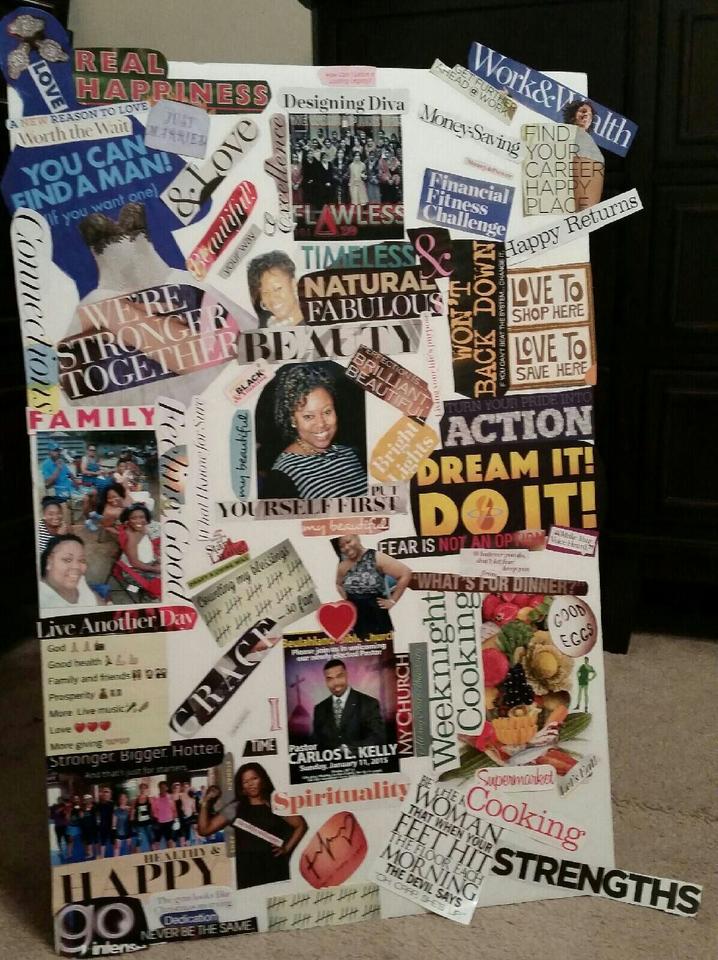 Sixth, offer a toast  to the New Year and the Vision of your guests!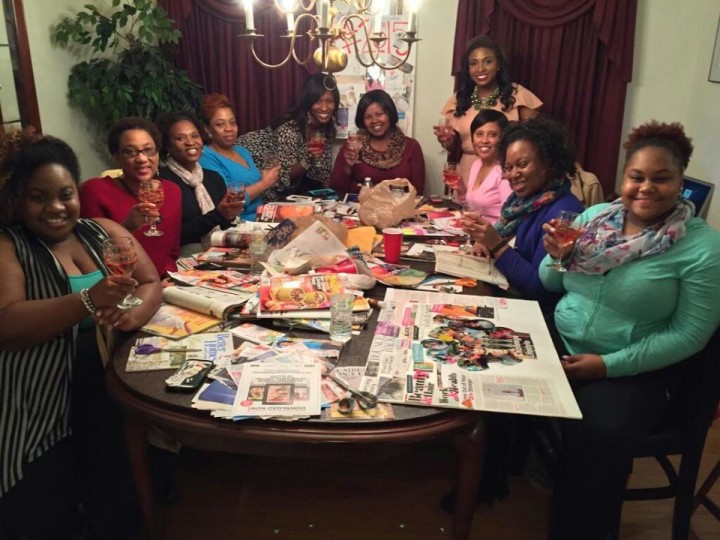 BONUS – Provide goodies to take home!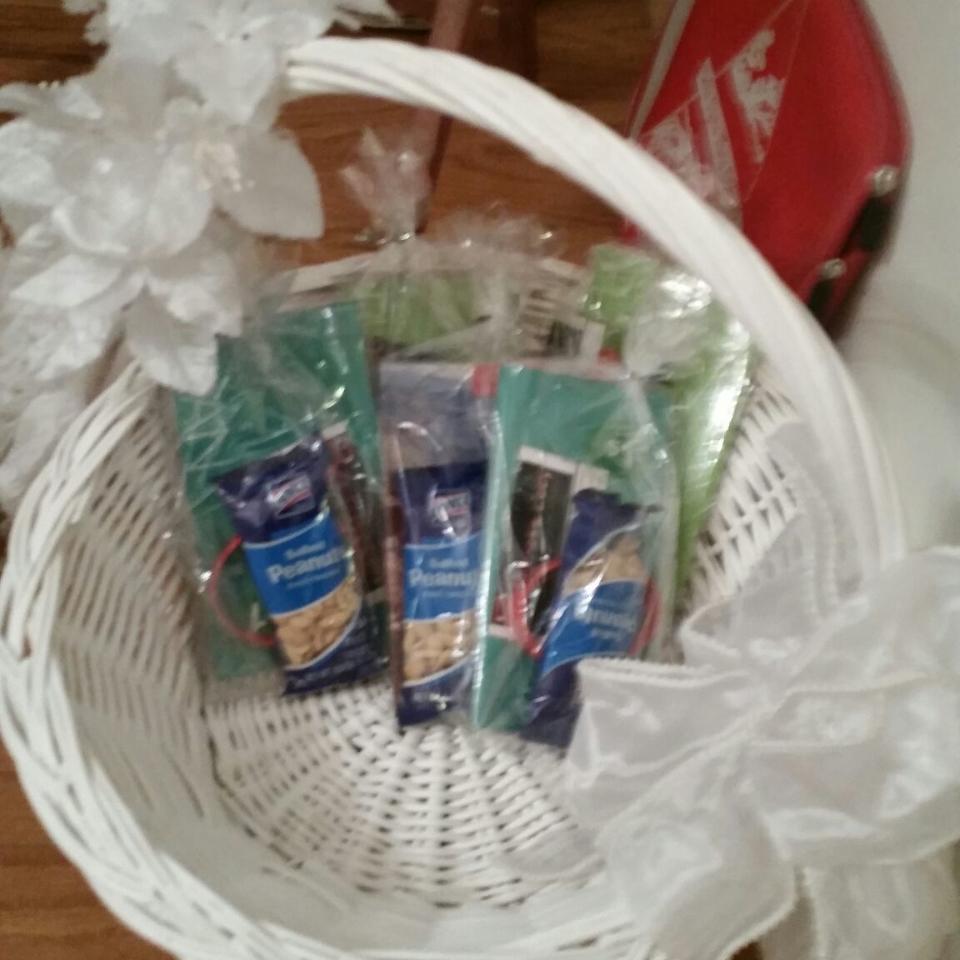 Bonus #2 – Host a Mid-Year Follow Up!
I really enjoyed listening to the ladies introduce themselves and then seeing some of who they are transferred on the boards with very creative images!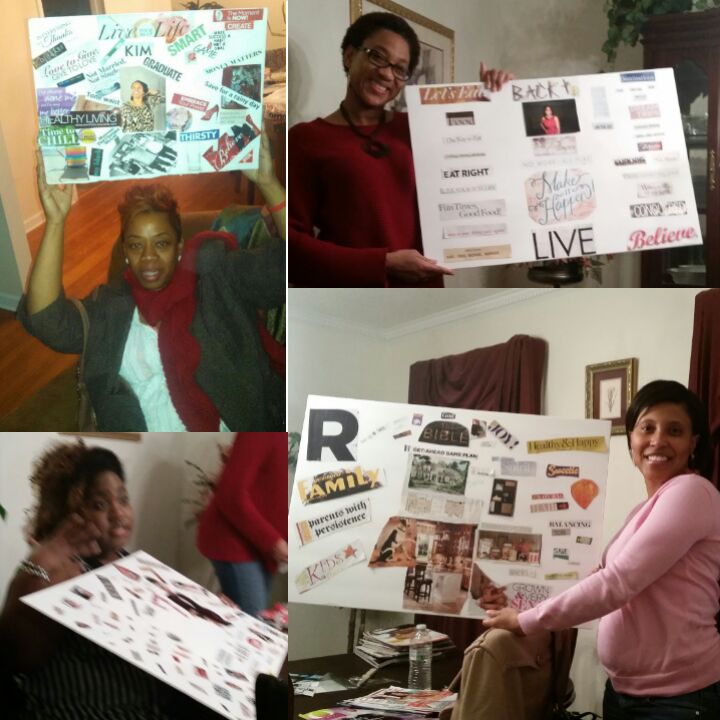 I'm extremely grateful to everyone who helped me pull this gathering together.  I sincerely hope that everyone sees their vision come to in this 2015!
Big thank you for the brave women who came out and participated!  Happy New Year again to you all PFL!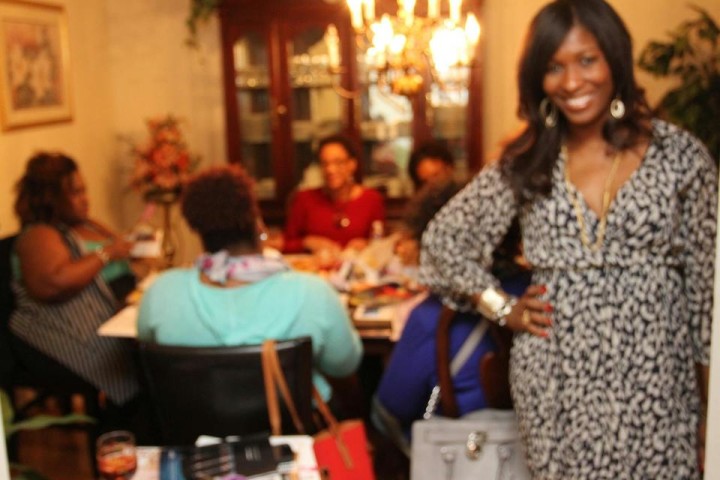 Yours in Healthy, Active, & Prosperous Lifestyles,
Rx Fitness Lady wants to know…
What is your vision for 2015?

How did you get 2015 started?
Can you guess 1 of my goals for 2015?
Have you ever created a vision board? Did it help?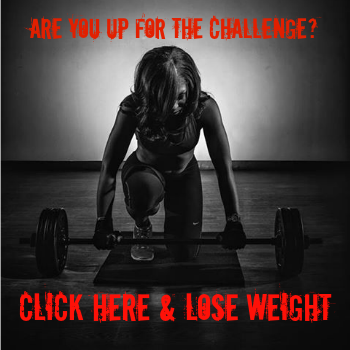 The following two tabs change content below.
Rx Fitness Lady
Greetings, I'm Joi, a Pharmacist with a passion for fitness & a community leader. I teach BODYCOMBAT, BODYPUMP, Tabata Boot Camp, & serve as a mentor to young girls. My goal is to inspire people to live healthy, active, & prosperous lifestyles through practical blog posts deliveries. You can find me on Facebook and Instagram. You can view more post and subscribe to stay tuned to latest updates
at
Rx Fitness Lady.
Latest posts by Rx Fitness Lady (see all)