It's time for my summer Les Mills reviews!   Before I jump into those reviews, we're going to chat connecting with your group fitness participants.  As I stated last week, I'm adjusting to a new schedule.  With that new schedule, I'll be teaching in a new time slot for BODYPUMP!  I am going to have to connect with these new members and I'm looking for you to help me out with this list!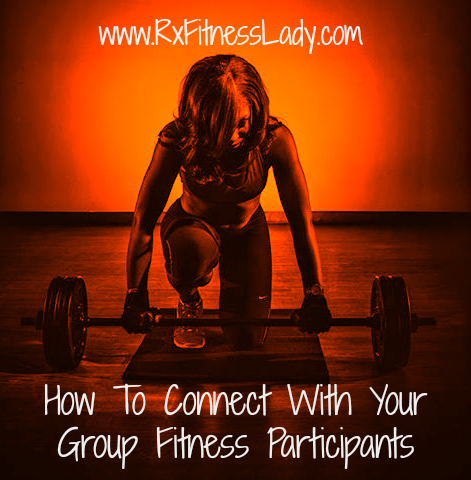 First and foremost in my opinion, SPEAK TO EVERYONE!  No matter when they enter your class, acknowledge their presence.  Any of the following work…
Good; Morning, Afternoon, Evening
Morning
Hey there
Hey Lady
Hey Girl
We were waiting on you
Welcome Back
Been missing you
Good to see you today
Say their name affectionately
Non Verbal speaking; Winking, Eye Contact & Smile, Head Nod, Blows Kiss
In order to say their name, LEARN THEIR NAMES! Here are 5 easy ways to remember your group fitness member's names.
COMPLIMENT THEM on their attire, shoes, technique/form, energy etc!  Remember to be genuine.  If someone needs work on their form you may wan't to compliment their outfit.
TAKE THEIR PICTURE and post something inspiring about them. Seldom times, you will cross paths with a member who REALLY doesn't want their picture taken.  I don't push them, but I always remind them why I post pictures.  I post to inspire people.  Whenever someone sees someone that looks like them, shares their profession, is in the same age bracket etc. it subliminally makes them believe they can do it too.  If they still resist, back off, but that usually doesn't happen.
ARRIVE EARLY AND STAY AFTER with the intention of connecting. There is nothing more annoying than seeing an instructor run in right in time to teach or jet out as soon as you cool down.  It gives the impression that you don't give a shat about the members concerns.    Use the following conversation starters if you aren't good with this part on your own…
How was your weekend

What are your weekend plans
Did you work today or are you going to work later
I saw….. on Facebook, how was it
How do you like the new release/class
Any fun vacation plans this summer, holiday, etc.
Will you get a workout in while you're on vacation
TELL JOKES WHILE TEACHING. Even the corny ones will get a courtesy laugh most of the time.
LIKE EVERYTHING IN YOUR TIMELINES ON SOCIAL MEDIA THAT THEY POST wether you like it or not. If they posted it, it's important to them.  I'm not saying try to keep up with everything socially, however, if your members come across your pages in your daily perusing through Facebook, it won't hurt you to hit like.  You can go the extra mile and comment DEFINITELY on milestones and special occasions.
Yours in Healthy, Active, & Prosperous Lifestyles,
Rx Fitness Lady wants to know…
Instructors, how do you connect with participants?

Members what do you like and dislike about instructors trying to connect with you?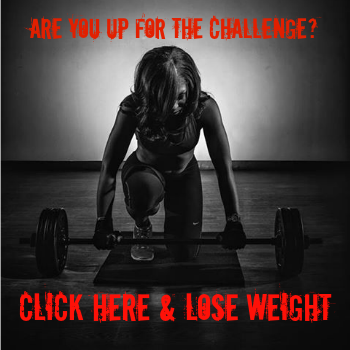 The following two tabs change content below.
Rx Fitness Lady
Greetings, I'm Joi, a Pharmacist with a passion for fitness & a community leader. I teach BODYCOMBAT, BODYPUMP, Tabata Boot Camp, & serve as a mentor to young girls. My goal is to inspire people to live healthy, active, & prosperous lifestyles through practical blog posts deliveries. You can find me on Facebook and Instagram. You can view more post and subscribe to stay tuned to latest updates
at
Rx Fitness Lady.
Latest posts by Rx Fitness Lady (see all)