Words from my mentor, Vi-Sis, and business partner!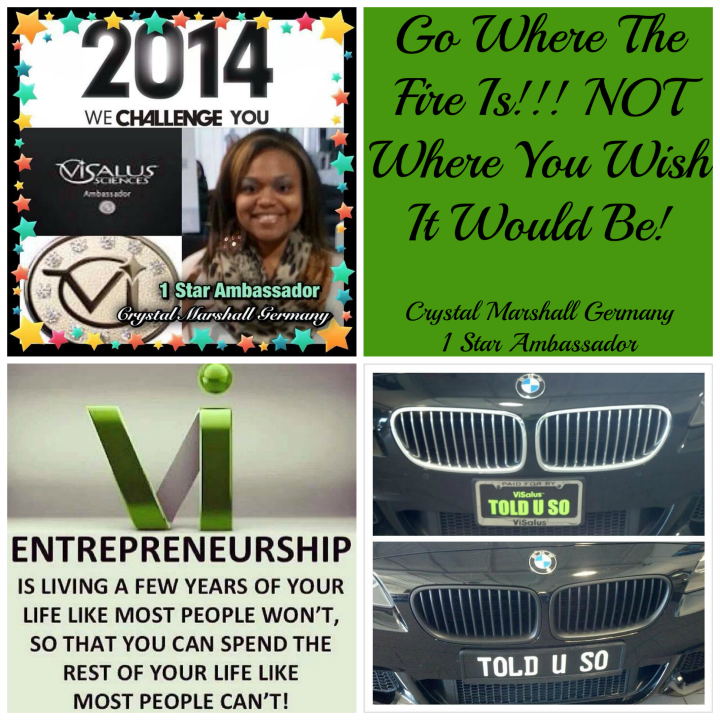 Her words were obviously to encourage her downline (THEY WORKED – she went all the way from National Director to Presidential Director, then Ambassador, & 1 Star Ambassador last month…making Vi-history). GO CRYSTAL!  Her words were also appropriate for my feelings!
So much has been going on! I will quickly fill you in! 
First & foremost, after almost 8 years, I am more than happy to announce that I will be transitioning off the overnight shift to a day shift pharmacist this week! WHOOP WHOOP!  Tomorrow night will officially be the last night I wake up at 8:00 P.M. and say GOOD MORNING!
I had a really good run with working 7 days on then 7 days off, however, I am officially burned and have been working this transition out over the last 3 months. The time has finally come.
THIS IS A GOOD THING PEOPLE, pray for me as I start next week!
In other news….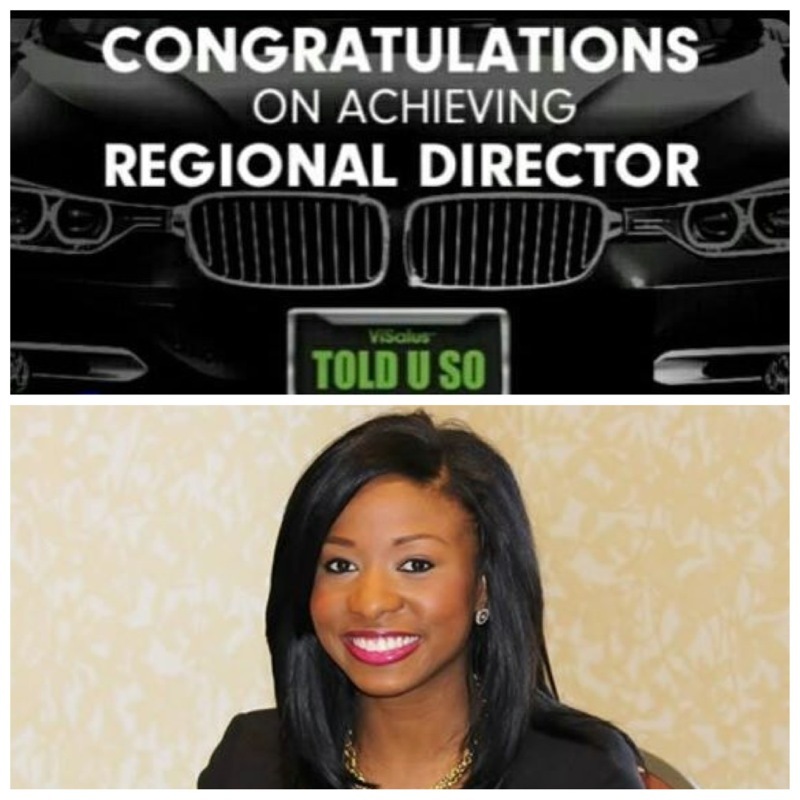 Woo Hoo! Look who qualified to get a free BMW courtesy of Visalus! GO Amber!  A few other people on my team did as well, like my rockstar pharmacy school president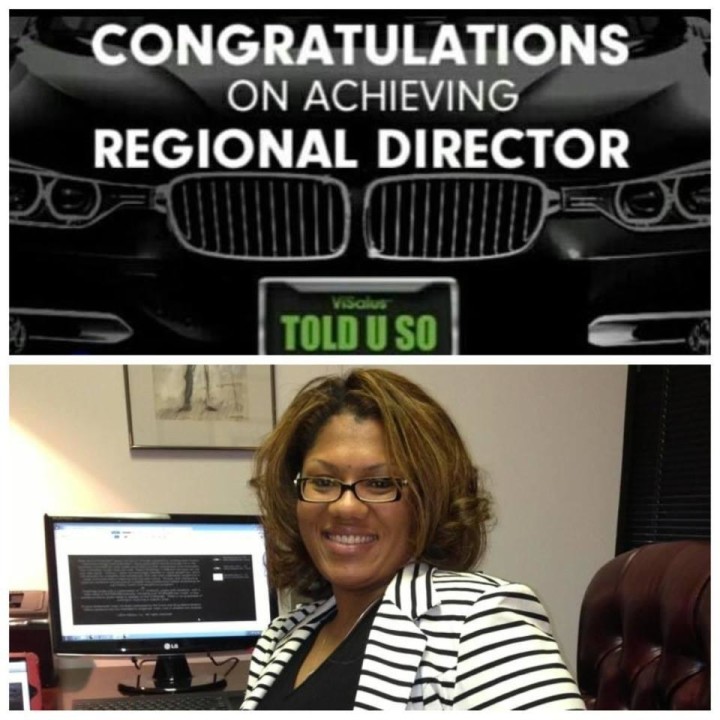 and she's lost 25 pounds as of 3/7…BOOM!  I am so proud of her! She trusted me as she sat in my living room just over 2 months ago, a critic who's tried numerous weight loss strategies and look what happened! She also has her entire family on board crushing obesity!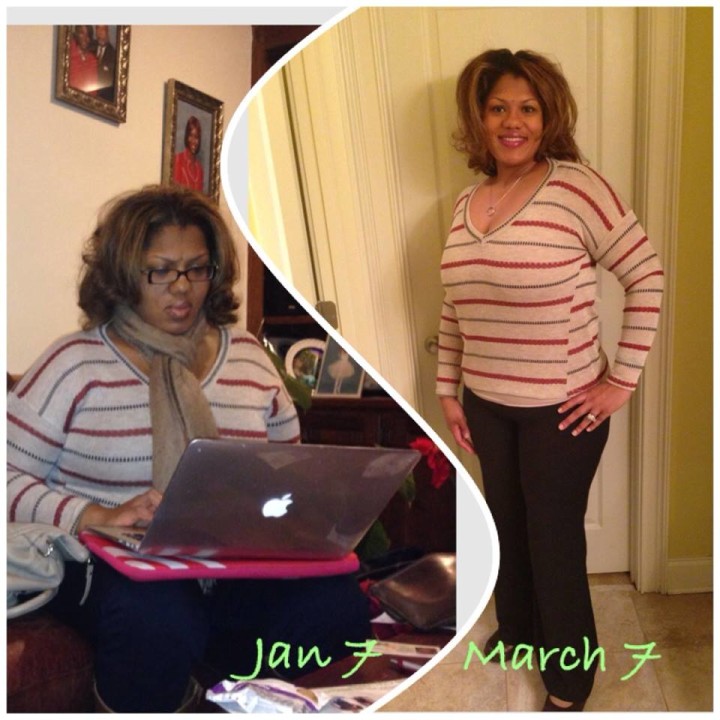 This also happened last month!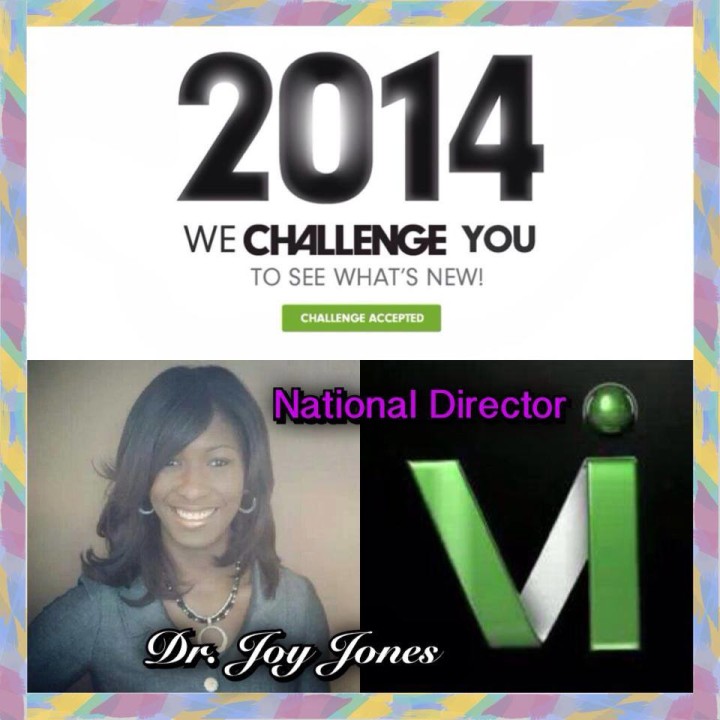 Ha, I wasn't going to share this because my name is spelled all wrong and there was no A!!!  You no, as in Uh – Joi 😉
Seriously, it wasn't her fault, my boo is big time now! 1-Star Ambassador, so she has a graphic person 🙂 I still love you Crystal!!!
The National Director promotion came with a bonus check & average pay is $3K-$6K up from average Regional Director pay of $1200-$2500/month.  That's a BOOM for the Jones household!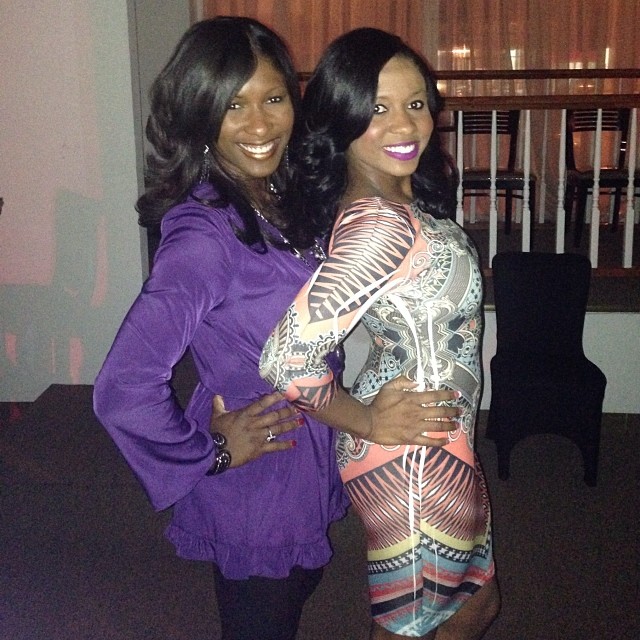 Now you see some of the reason Crystal's quote was hitting home!!!
GO WHERE THE FIRE IS, NOT WHERE YOU WISH IT WOULD BE! 
That is a powerful statement and one of the reasons, I have to scale back my blogging commitments. I LOVE RxFitnessLady, after all, it is my baby!  My blog friends are aware, but for regular readers, you probably couldn't imagine the time we put into blogging to keep a regular post schedule.
With transitioning to a new pharmacist position, continuing teaching fitness classes, trying to manage my Visalus business & personal life, the vigorous blogging routine was falling lower and lower on the totem pole!
That occurrence initially came with a CARNIVAL CRUISE load of guilt!  However, I had to focus and it just couldn't happen with all the reading and commenting on blogs.  When I did finally get to touch base! I felt like so many of you (blog friends) for one reason or another were in the same position as me!
WHEW, that made me feel TONS better! Thank you all so much for your kind words and understanding. I anticipate after a smooth transition with my new job and position in my side hustle, that I can resume some sort of regular pattern by April!
Yours in Healthy, Active, & Prosperous Lifestyles,
Rx Fitness Lady wants to know…
What tips do you have for working with people (this hermit has been running a 1 man band for 8 years in the pharmacy)?
How much time does your side hustle take up a week? Is your blog your side hustle? What is your side hustle?
Where is the fire currently in you life? Did it require you to make tough decisions?
What do you think of the quote?
Do you feel guilty if you abandon your blog?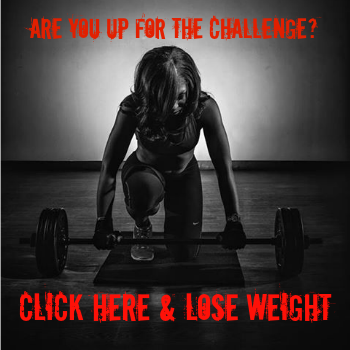 The following two tabs change content below.
Rx Fitness Lady
Greetings, I'm Joi, a Pharmacist with a passion for fitness & a community leader. I teach BODYCOMBAT, BODYPUMP, Tabata Boot Camp, & serve as a mentor to young girls. My goal is to inspire people to live healthy, active, & prosperous lifestyles through practical blog posts deliveries. You can find me on Facebook and Instagram. You can view more post and subscribe to stay tuned to latest updates
at
Rx Fitness Lady.
Latest posts by Rx Fitness Lady (see all)