Hello everyone! My name is Veronica and I reside over at V Watts' Thoughts.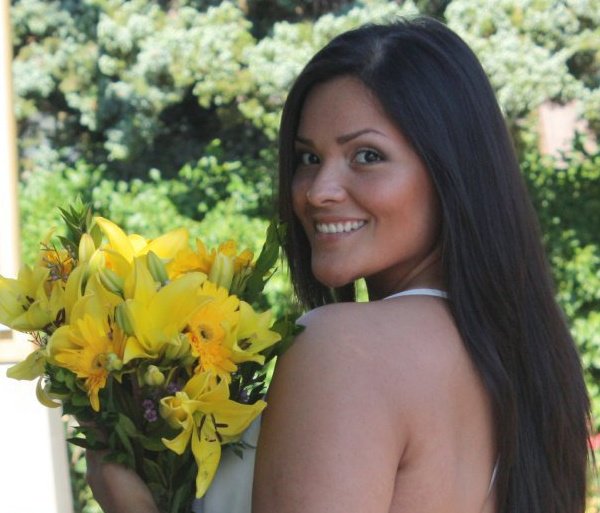 I'm extremely honored and excited that Joi invited me to do a guest blog for y'all today.
Fridays on RxFitnessLady are usually about fitness and not wanting to stray from that topic I'd like to talk about "Fitness Anytime Anywhere".
When I initially began my weight loss journey I was about 18 years old. Other than competitive athletics in junior high I had never purposefully exercised. Pushing 220lbs and a size 20 gave me a reason to look into working out and eating right.
At the time I didn't own a car or make much money so going to a gym was out. The only exercises I knew how to do were your very basic moves. My workouts involved squats, lunges, sit ups, and jumping jacks. And that, my friends, is how it all began for me. I sat down and wrote out a little routine for myself comprised of those few exercises.  I would do them every night without fail. In retrospect the whole routine would have probably been what some consider a warm up much less a workout. But you know what? It got the job done. I started to see the pounds fall off. This was an extremely long introduction to basically say, you do have time for fitness!
Whether you go to the gym for an hour to attend Joi's Bodypump or you have 20 minutes in the morning before you get ready for work —you've got time to get fit. Sometimes I think we have this belief that a workout must consist of 20 minute of stretching, 15 minute warm up, 50 minutes of workout, 10 minute cool down, and 10 minute stretches. That's great, if you've got the time to do it. But I don't want time constraint to hold any of us back.
Do you have time to do 20 jumping jacks and a few side planks?
Do you have time for 50 squats and 20 lunges?
Then by-golly I think you've got time for a workout. Now, this shouldn't take the place of a longer workout that you do have the time for but, by all means, it should take the place of not doing anything at all because of a time constraint.
Change at work and head to the gym to break a sweat before you go home. Do a workout DVD while your clothes are in the wash. Jump rope while you watch your favorite tv show.  It's amazing how I can find time to look through Facebook, Twitter, Pinterest, and blogs for hours and yet I can easily tell myself that I don't have time to do some crunches or go for a run.
One of the best things to do is have a small workout routine memorized. That way you can bust it out whenever you've got the time.  When I became my most physically fit I remember doing a workout whenever I could fit it into my schedule. If I was going out for a night on the town and I only had 30 minutes I'd make that time count! It was second nature to me to get moving and sweating. One thing I've noticed about really fit people is that they are usually on the move. There are a couple of people that I work with that are constantly up and walking around. They may be doing it to get more exercise but something tells me that they are just used to being active. I'm working on making physical activity a part of my lifestyle again. Then it doesn't seem like I'm making myself move it will just be part of my every day.
I hope you all will join me in making time for fitness.
Hi this is Joi! Thank you for supporting Veronica as the guest today!  Please show her some love in the comments!
If you are interested in guest posting here at Rx Fitness Lady, visit here and join the PFL community!


The following two tabs change content below.
Rx Fitness Lady
Greetings, I'm Joi, a Pharmacist with a passion for fitness & a community leader. I teach BODYCOMBAT, BODYPUMP, Tabata Boot Camp, & serve as a mentor to young girls. My goal is to inspire people to live healthy, active, & prosperous lifestyles through practical blog posts deliveries. You can find me on Facebook and Instagram. You can view more post and subscribe to stay tuned to latest updates
at
Rx Fitness Lady.
Latest posts by Rx Fitness Lady (see all)