Happy Monday to you PFL!  I'm linking up with Nellie because I think it's a great way to start the year on a healthy living fitness blog!
I created a general  
bucket list
around
my birthday
last year.  Some of this will be repetitive but with a little detail.
Diversify 1 of my workout days!!! – I usually try to workout 5 days a week.  My plan is to take 1 of those days to  utilize my home fitness DVD library more and try out some new DVDs.  Thanks to Brittany and Kim, I've been salivating over trying a few.
Attend a Fitness Blog Conference – FitBloggin is in my FAVORITE city second to home…Savannah! It is too close and I desperately want to attend. I read all the awesome recaps last year and regretted my decision of not going.  After much debate, I've made the decision to forgo the Delta Regional Conference that is being held the same weekend 🙁 ! It'll be the first one I've missed in about 8 years!
I will be first online to register for fitbloggin when it opens next month!
Take Les Mills RPM from my sister as often as my schedule permits.
Go to a CrossFit orientation and try a class.  The people I follow socially have me dying to try this.
Attend Les Mills mega quarterly in New Orleans this June! Attending this major event will also position me to accomplish a goal I previously mentioned in my 33 before 33 list…
Aim 1 workshop for BODYCOMBAT.
Choreograph my class. This is a huge task for me, as you may remember, this takes a lot of energy for me. I'm MOST excited about this!
Host a community fitness event >>>> "Fight Party" coming soon.  The point is to get more men acclimated to group fitness.
Participate in a current or organize a seasonal basketball league.
I would like to go up on my bicep weight in BODYPUMP!
Incorporate more active fellowshipping opportunities with friends and family like Adult Family Fun night at the Skate Center.
I will keep you posted with all of these fitness inspired to dos!
Yours in Healthy, Active, & Prosperous Lifestyles,
Rx Fitness Lady wants to know…
Are you going to FitBloggin?

What blog conferences are on your list this year to attend?
What is ONE thing you plan to do differently fitness wise this year?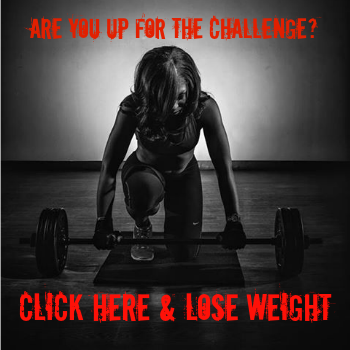 The following two tabs change content below.
Rx Fitness Lady
Greetings, I'm Joi, a Pharmacist with a passion for fitness & a community leader. I teach BODYCOMBAT, BODYPUMP, Tabata Boot Camp, & serve as a mentor to young girls. My goal is to inspire people to live healthy, active, & prosperous lifestyles through practical blog posts deliveries. You can find me on Facebook and Instagram. You can view more post and subscribe to stay tuned to latest updates
at
Rx Fitness Lady.
Latest posts by Rx Fitness Lady (see all)