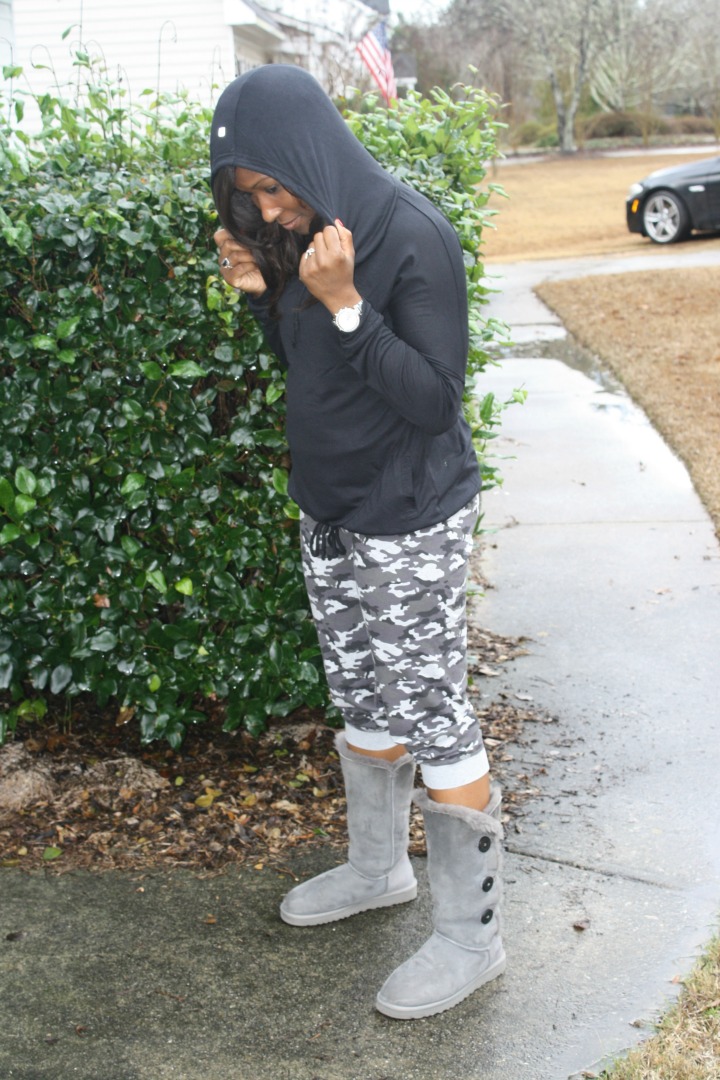 When I first received these items in the mail from Fabletics, I tried them on immediately.  When we got ready to leave for the mall after changing, my mother wanted to know why I changed outfits.  I was like "those were workout clothes!"
I guess they were pretty fabulous, huh?
JustFab, Inc. recently introduced this line of active wear; Fabletics – co-founded by Kate Hudson.  The idea is to have fashion forward and high performance wrapped up in this nice pretty package.
If you aren't familiar with the JustFab business model, it goes something like this where Fabletics is concerned….
You take a quiz, so the company can get to know your likes and dislikes.
Based on the quiz, you get personalized outfits suitable to your taste and workouts to select from starting at $49.95. Your first outfit currently is being offered for $25.
You either choose an outfit or skip the month, no other obligation.
I must say that while flipping through the selections, there were many fashionable pieces.
Zanzibar Pant (Camo)  – I choose the pants to fight with my warriors because they are seriously kick you know what!  They were very comfortable and really matched the essence of the BODYCOMBAT program.
Arroyo Hoodie (Black) – I'm a sucker for a hoodie, and black is my favorite when it comes to outerwear before and after the gym.   For one thing, when it's rainy, I like to protect my hair, so I went with these two items.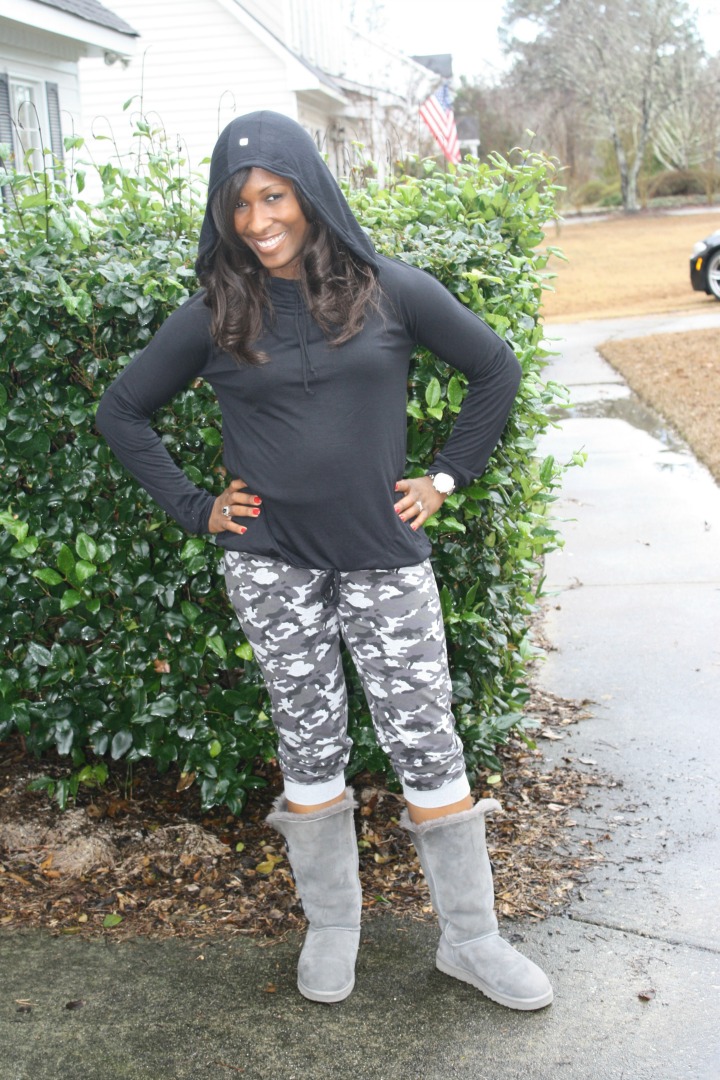 I chose to snap some pictures before, because that's what I got the hoodie for. It is ridiculously comfortable and I thought it could pass as regular casual wear.  Why is that important?
Gym rats, do I have to answer that question?  Seriously, if you don't go to the gym frequently, you should know, we like to throw on something after working out that looks halfway decent for us to go grocery shop, pay bills, pretty much run any errand imaginable.  It always tickles me to see ladies out and about still wearing their workout clothes.  However funky this sounds, it's a way of life!
Ok, so there were so many other pieces I wanted to try and after getting these, they will have a customer in me.  You already know, I love affordable, comfortable, cute, quality activewear 😉 !  You will pass the SQUAT TEST IN THESE!
I did get a chance to teach in these fierce pants.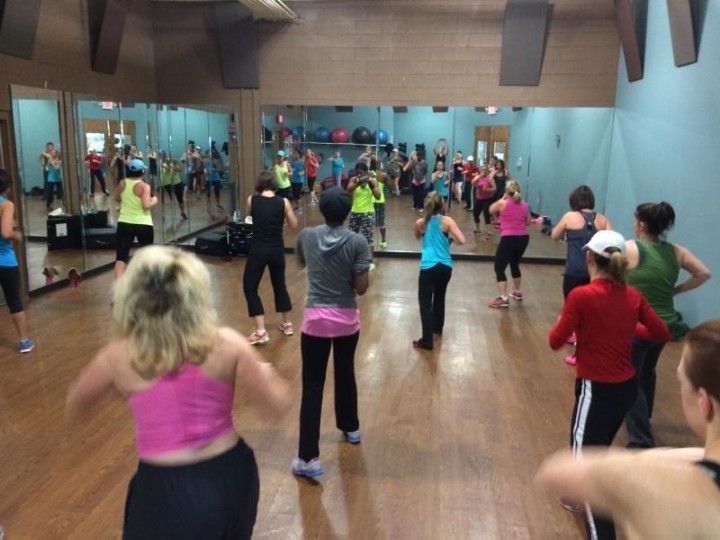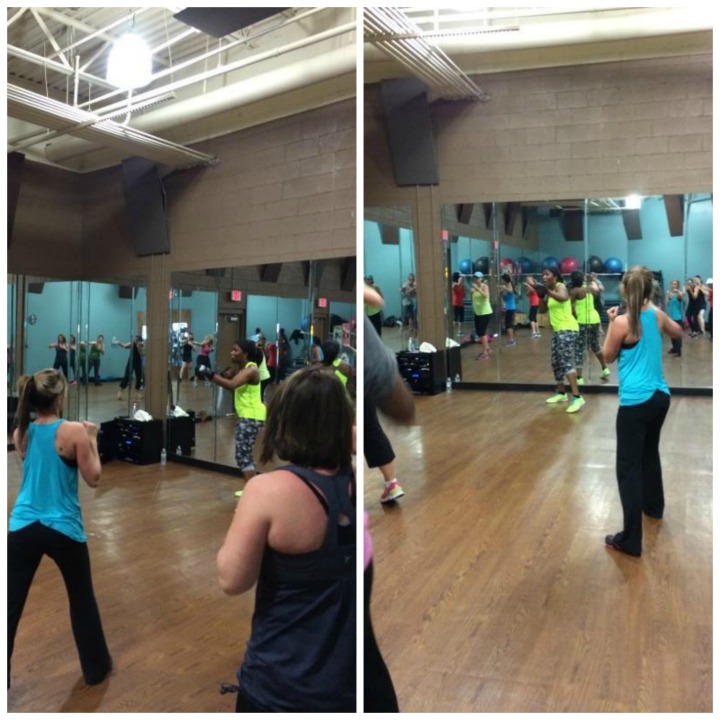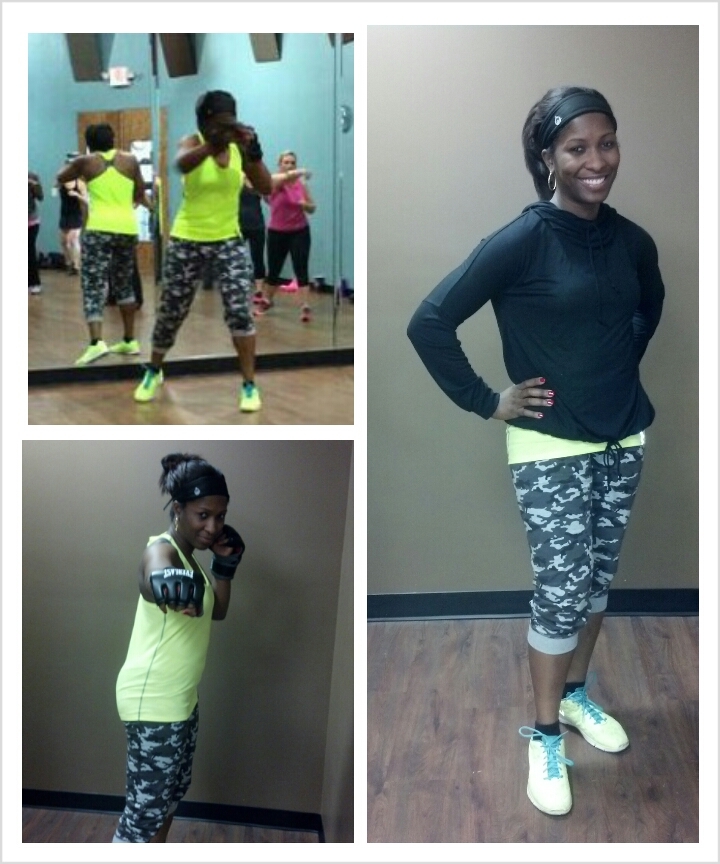 I got several compliments!  What do you think?
Disclosure: I received these items from Fabletics, however the opinions are my own.
I'll see ya back next Monday! I was sick last week & need to play  catch up!
Yours in Healthy, Active, & Prosperous Lifestyles,
Rx Fitness Lady wants to know…
Have you heard about Fabletics?

What do you put on when leaving the gym?
Do you like the JustFab business model where you can get a new workout outfit monthly? 
How often do you purchase workout clothes?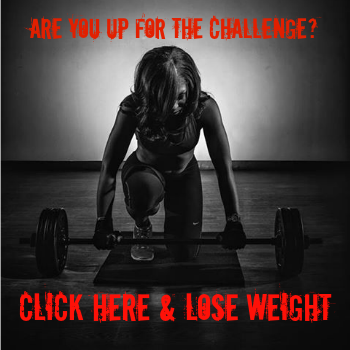 The following two tabs change content below.
Rx Fitness Lady
Greetings, I'm Joi, a Pharmacist with a passion for fitness & a community leader. I teach BODYCOMBAT, BODYPUMP, Tabata Boot Camp, & serve as a mentor to young girls. My goal is to inspire people to live healthy, active, & prosperous lifestyles through practical blog posts deliveries. You can find me on Facebook and Instagram. You can view more post and subscribe to stay tuned to latest updates
at
Rx Fitness Lady.
Latest posts by Rx Fitness Lady (see all)