Welcome to the fourth installment of Fit 2 B Dressed: because we don't work out just for our health, but to look good 😉 !
These posts are not easy to come by people! Folks start rolling their eyes and blowing their breath when you ask them to take pictures for a blog post! Hello family 🙂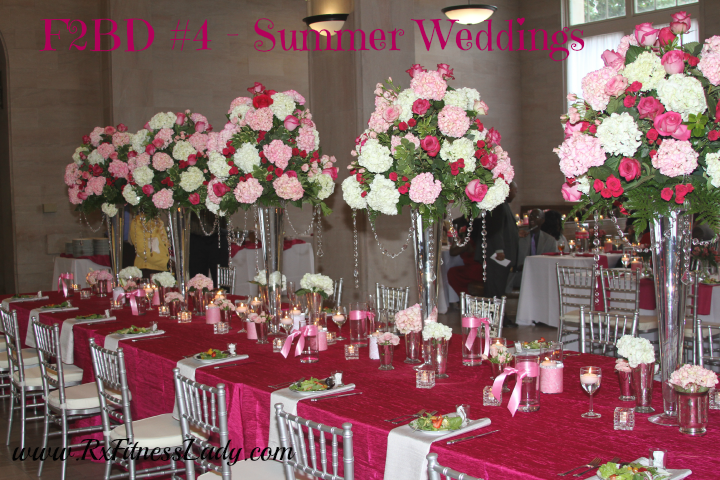 I pulled this green Karen Millen oldie from last summer out and paired it with Antonio Melani black heels, also from last summer.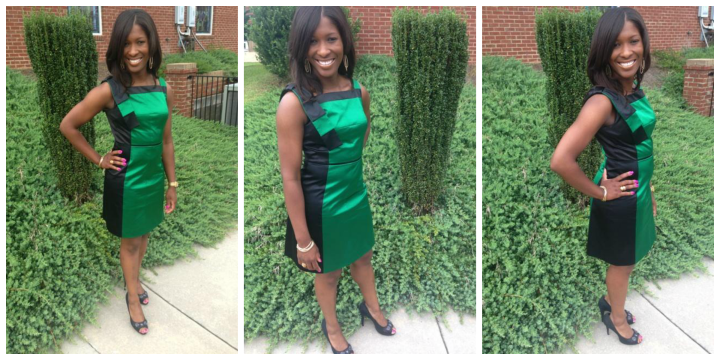 I didn't know that Sweet Melissa was going to be the transportation mode of choice for the day!  I matched up quite nicely :)!

Compliments to the little sister Amber for snapping some photos before the wedding!
Of course, my Daddy was all in for pictures with his jazzy camera at the reception.  Besides, we had to kill some time while waiting on the bridal party to take pictures.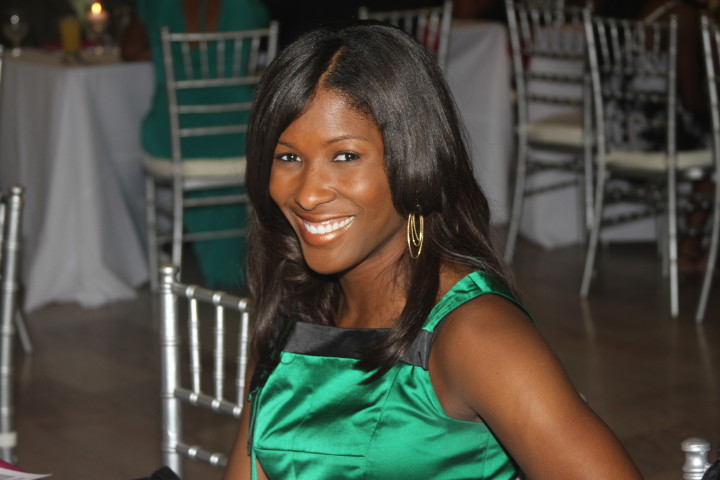 My beautiful cousin was a very happy Lady! I loved how they came out in the ceiling of the Terminal Station!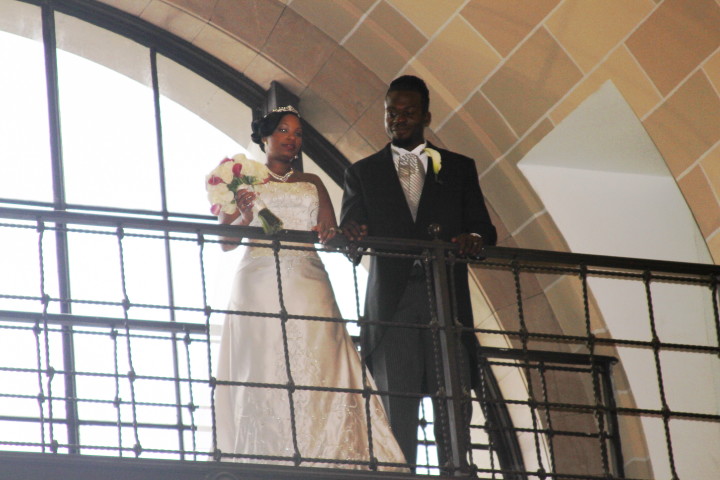 She was a tad bit nervous during the ceremony.  That part where you say  "love him for richer or poorer"…
She genuinely mistakenly said "For richer or for richer" and right on time..Pastor Stanley mumbled "I don't blame you baby"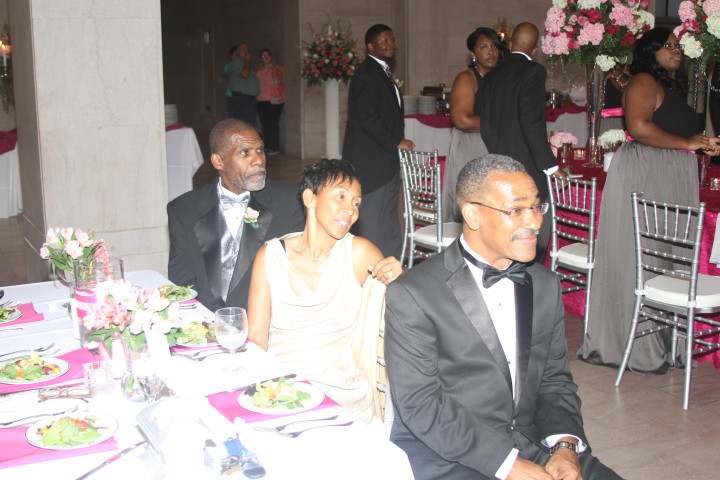 That is Pastor Stanley of Union Baptist looking own at the beautiful couple.  I'll take a moment to recognize one of the great Pastor's in my city.  He has a great sense of humor and a thriving congregation.  Our churches service the same Fort Hill Community and I'm proud to be in the neighborhood with him and his church family!
Also happy he was able to officiate for this joyous union!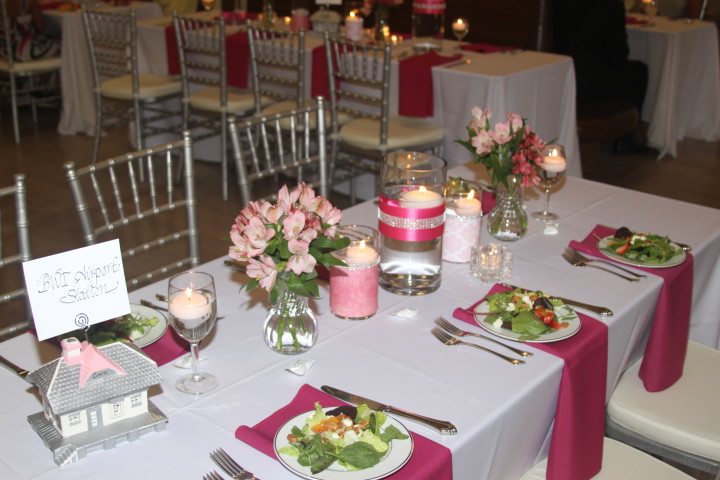 Food is always an issue at weddings! They did an excellent job with the food and the decor as you can see.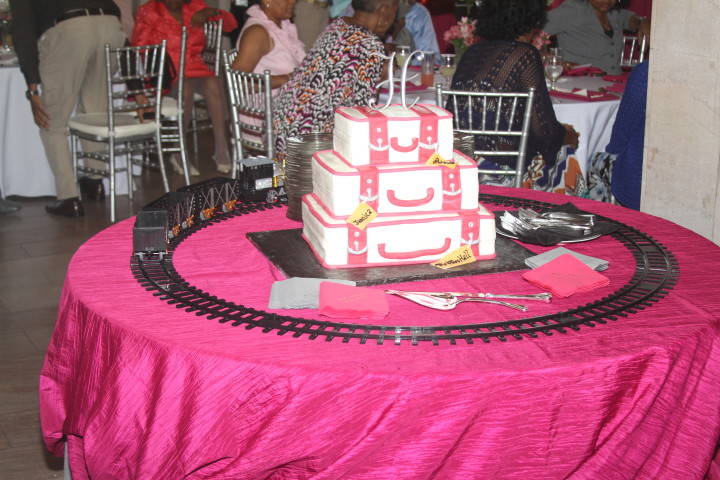 I loved the cake set up at "the terminal station" with the train going around the cake….SUPER CUTE!!!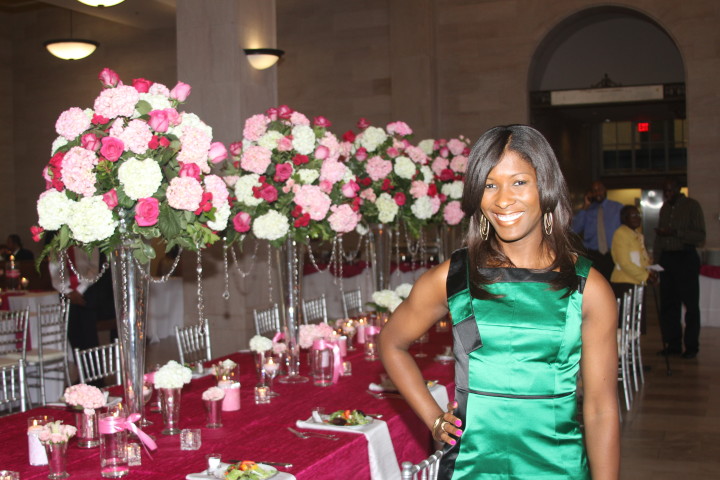 By far, my favorite decorative highlight was the bridal party table. Isn't this simply fabulous!!!! KUDOS to the decorative team.
I just had to get a money shot, even if it does set an AKAish scene, lol! Deltas look good in all colors ;)!
PLEASE ANSWER MY FIRST QUESTION, LOL!!! I ALWAYS GET A KICK OUT OF THE KISS!
Rx Fitness Lady wants to know…
Married readers…..PG, PG-13, or R for the salute people…I want to know what you did…Tell Tell? Single people, what's your pleasure?
Were you nervous at your wedding?
Did you allow plus 1s for guests if they would be attending with groups (i.e. bookclub, co-workers, sorority sisters, etc.)?
Would you insist your bridal party get in shape for the wedding?

The following two tabs change content below.
Rx Fitness Lady
Greetings, I'm Joi, a Pharmacist with a passion for fitness & a community leader. I teach BODYCOMBAT, BODYPUMP, Tabata Boot Camp, & serve as a mentor to young girls. My goal is to inspire people to live healthy, active, & prosperous lifestyles through practical blog posts deliveries. You can find me on Facebook and Instagram. You can view more post and subscribe to stay tuned to latest updates
at
Rx Fitness Lady.
Latest posts by Rx Fitness Lady (see all)