T.G.I.F. PFL! It's the last post for me for the month! There has been lots going on for me seeing as how the last three weeks I've been on vacation from my J.O.B.!! I am getting a little nervous about going back Monday 🙁 !  We are going to talk a little vacation chat today,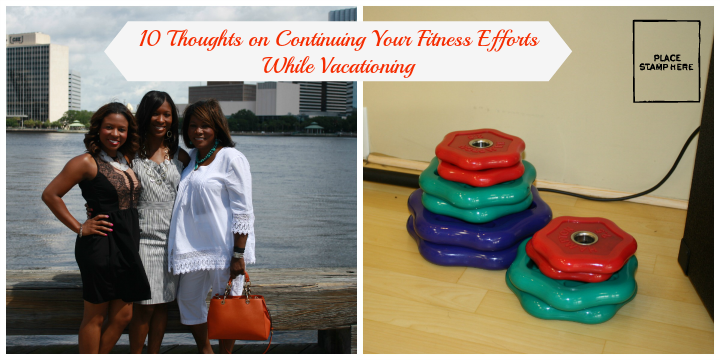 but first a few updates…
If you missed Wednesday's post, click Pinterest Interest Party Link Up and go link up a pinnable post for my Pinterest Interest Party in honor of my birthday and 6 months of blogging!  There's a giveaway too people! ENTER IT please 🙂 Remember, Sharing is Caring!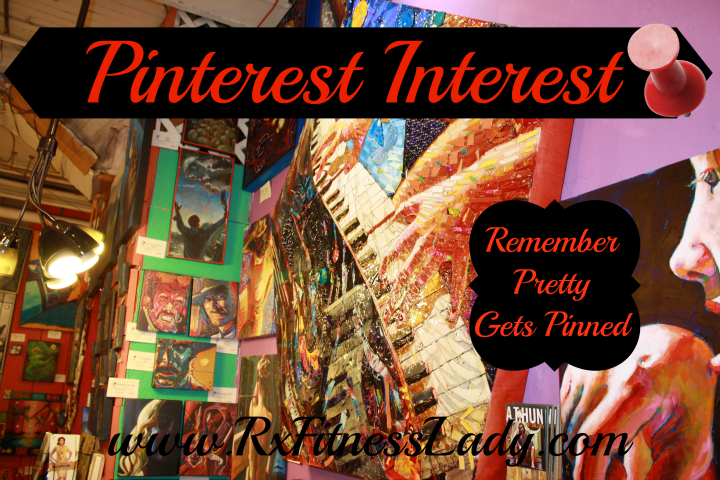 In other news…. I'm a new Sweat Pink Ambassador.  If you are one too, holla back 🙂 !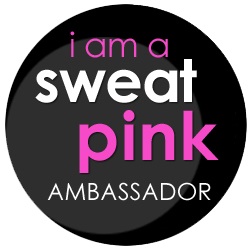 For my SITStahs, you will see more of me over on the SITSgirls website after I learn the ropes, as I am a new Community Lead.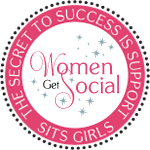 If you don't know what SITS is, you can read my Review of their Bloggy Bootcamp and check out my SITS feature day. 
On to regular schedule programming!
It's Act-Fit Friday! I asked the question ; (Do You Workout on Vacation?)  on Facebook from my little getaway and YIKES to the response!!!  They were all over the place!
There were resounding N.O.s, Y.E.S.s, sometimes, usually, & it depends!  With vacation season alive and popping, I thought I'd post some tips and tricks for successfully continuing your fitness goals on vacay.
Easy Tips & Tricks for Continuing Your Fitness Efforts While Vacationing
1. Plan your workouts for the week to include the day before you leave for vacation, the morning you leave for vacation, and the the day after you return.   Depending on how long you vacation, that might be enough for the week.
2. If you follow step number 1 and you are gone for more than 2 or 3 days, then schedule 1 workout right in the middle of the trip.
3. Take the opportunity to try out some of the at home routines from your favorite bloggers.  SN: Carli of Real Into has an AMAZING Pinterest Pile up of some serious workouts that you can have fun with!
4. Of course when you are booking hotels, check the amenities for the fitness center, free wifi so you can pull up those workouts I just mentioned, and for pools (they make for a good fun workout).
5.  Take your mini DVD player and bring along a workout DVD that you can do in an open space (you might get someone to join you with this one).
I am very antiquated…, you can download them or however you all are viewing workout material these days 😉 ! I still use my mini DVD player, but there is tons of great free stuff on Youtube.
6. While people are taking that mid afternoon nap, be productive & get your workout in!
7. Wake up early before the rest of the gang to get your workout out of the way.  Alternatively, if it doesn't keep you up at night, do a late workout.
8. Consider doing shorter workouts than what you would do on a regular basis.  Cut it to 30 minutes.
9. Walk everywhere; Shopping extravaganzas, amusement parks, whatever…keep a good pace (that is more than you would normally do, it counts).
10. Plan activities that include moving your body (Excursions, hikes, group workouts, etc.).
If you don't workout on vacation, don't beat yourself up about it. Try not to overindulge in the dining out & enjoy your time with family and friends.  You will more than likely feel much better if you keep your workouts going on some level. You will have more energy to maximize your time in the city.
Does Rx Fitness Lady Workout on Vacation?
The lovely Gillian over at Fitnessbuster was like the last commenter on Facebook and of course, her question was; Are you working out?
The answer was NO!
Here's the thing….I was only gone for 2 days! I utilized them as rest days. I did however get  lots of exercise walking in and out of the stores in those outside malls 😉  (I despise those by the way)!
My above tips come from lots of experience.  Usually I go to conventions that last all week (Mon – Fri.).  When I attend those conventions, I put my best Hair savior methods to use (you know, so I will still look fly at the convention 🙂 ) and utilize all the different tips I listed.
It is ok to "enjoy" your vacation without exercising if you are going for a short period.  But…As you read in my very popular post "A Girls Weekend",  you can make working out a very fun fellowship opportunity!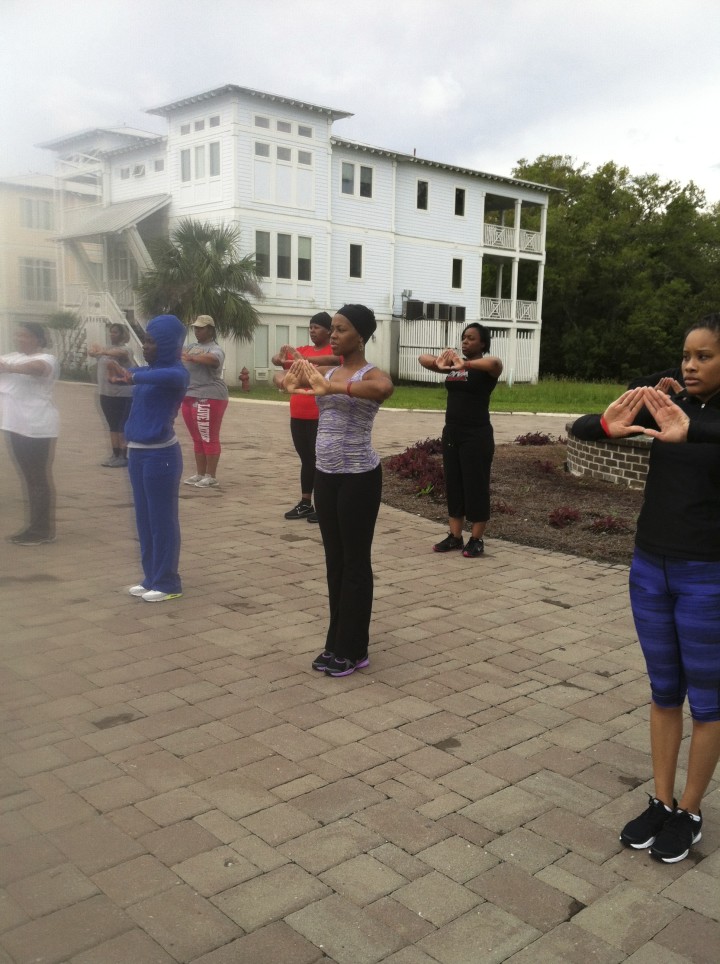 Rx Fitness Lady wants to know…
Where are you vacationing this year?

If you didn't roll call on Facebook, do YOU workout on vacation?

The following two tabs change content below.
Rx Fitness Lady
Greetings, I'm Joi, a Pharmacist with a passion for fitness & a community leader. I teach BODYCOMBAT, BODYPUMP, Tabata Boot Camp, & serve as a mentor to young girls. My goal is to inspire people to live healthy, active, & prosperous lifestyles through practical blog posts deliveries. You can find me on Facebook and Instagram. You can view more post and subscribe to stay tuned to latest updates
at
Rx Fitness Lady.
Latest posts by Rx Fitness Lady (see all)