Hello there PFL and Happy Hump Day!  I owe you a DIY post from my party last week when My SITS day interrupted with it's on party from the SITStahs. I have a DIY Temporary Closet for you.  First, there's other party maintenance to take care of.
The winner of the $100 GIVEAWAY  from the Dear Readers of Rx Fitness Lady post explaining how to use this blog is…
Hi my Joi! I subscribe through the blog and Facebook. I am so proud of you for being the voice and helping us learn through you! Love you, Soror!!
Askia, please email me at RxFitnessLady(at)gmail(dot)come with your mailing information & Congratulations 🙂 !!!
Thank you to all of you who entered my first official giveaway.
DIY TEMPORARY CLOSET
Day 5 of the Mini Blog Challenge was a DIY project!  BTW, the party was everything and more than I expected.  Many thanks again to all of you who participated by posting or hopping. If you missed my brief Blog Party Remarks, then feel free to read them today.
If you tuned into my June promo for PFL video for the party, then you're aware of a new feature on the blog next month.
FIT 2 B Dressed: Style Watch
It will mostly be a quick pop in once we get going & I have future plans for this feature.  We will just see how you respond to it.  Anyway, I'm kicking it off with where I store all of my latest apparel!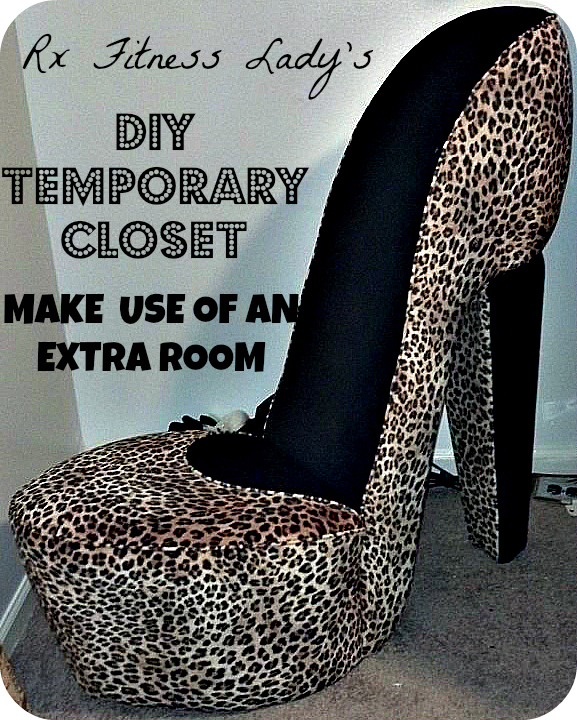 Whenever people visit my home, they salivate at this little creation of mine where I conveniently turned a bedroom that would have served absolutely no purpose into a closet!
You see, everyone is not living in their permanent home so we can't install shelves and racks in an entire bedroom that we plan to sell later to potential buyers.  Nor are most of us 1 per centers where we can afford homes that contain closets like the lifestyles of the rich and famous.
My primary reason for this closet is, I would always run out of room, no matter where I stuffed things!
At this point, you are probably thinking, I don't have any extra bedrooms!  Well, let's see if I can help with that.
DINING ROOMS – I made a suggestion to one friend to install double doors on that open space in the dining room and turn that into the home office (freed up a room).  We only use dining rooms on special days, not that serious…in my opinion. Usually when we sit at that table it's because tons of people are over, they can grab a tray and have a seat amongst the rest of the family in the den or wherever!
GUEST BEDROOMS – Um…NO!  What a complete waste of space in my opinion.  I am all about utilizing the space in my home.  At my parent's house, the child with the cleanest room usually gets booted out for the temporary, very infrequent convenience of a houseguest.  There you go, freed up another room or gave you another option.
GARAGES – Turn it into a man cave and park in the driveway.  (Future post on the how to…very creative)
Now that space is out of the way…Pictures!!!
Joi's Boutique Tour 😉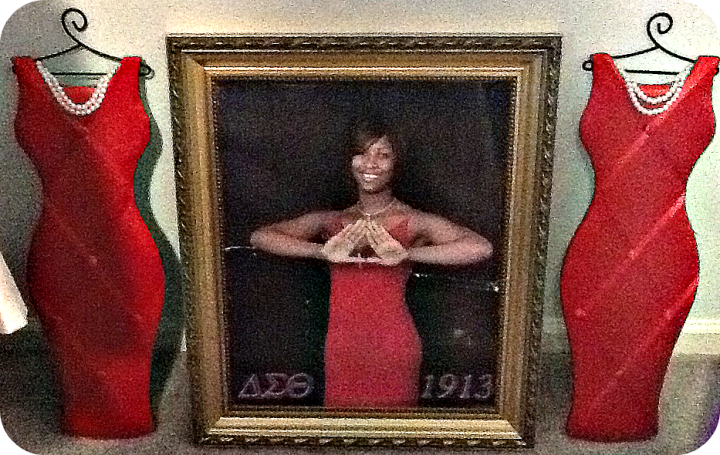 Welcome people!  If you are a Delta, then you recognize this classic picture.  I was made to get all dolled up just like the picture for my birthday years ago.  That picture has fallen off the wall, been scratched and bruised…but I refuse to let it go 🙂 !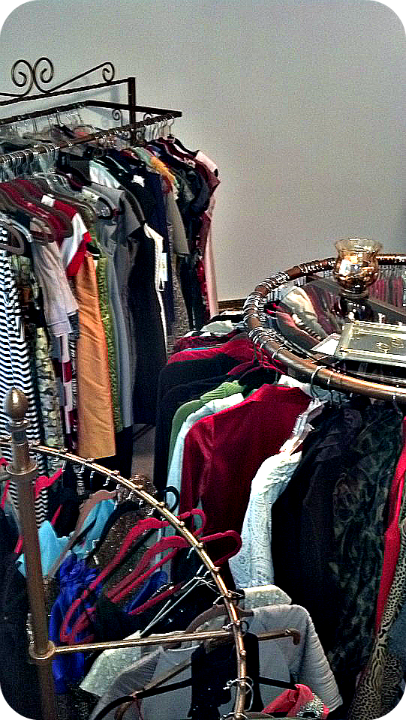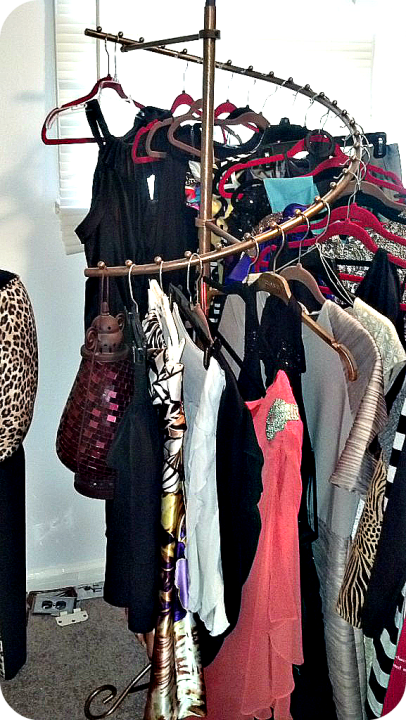 Not that I really go out, why do I have all these party dresses?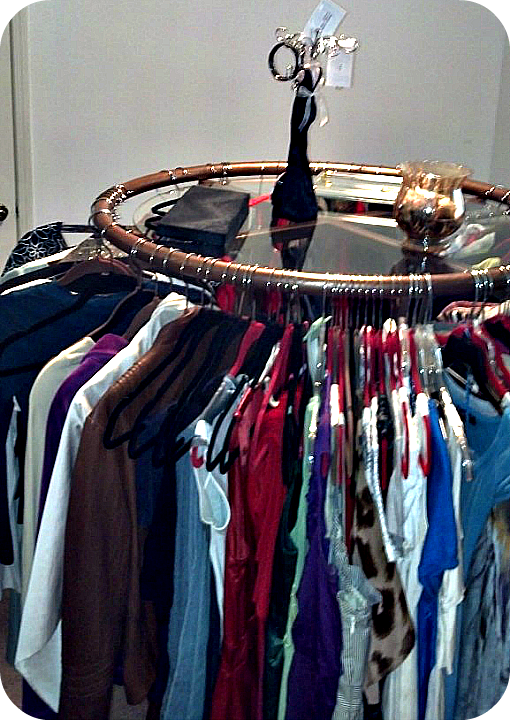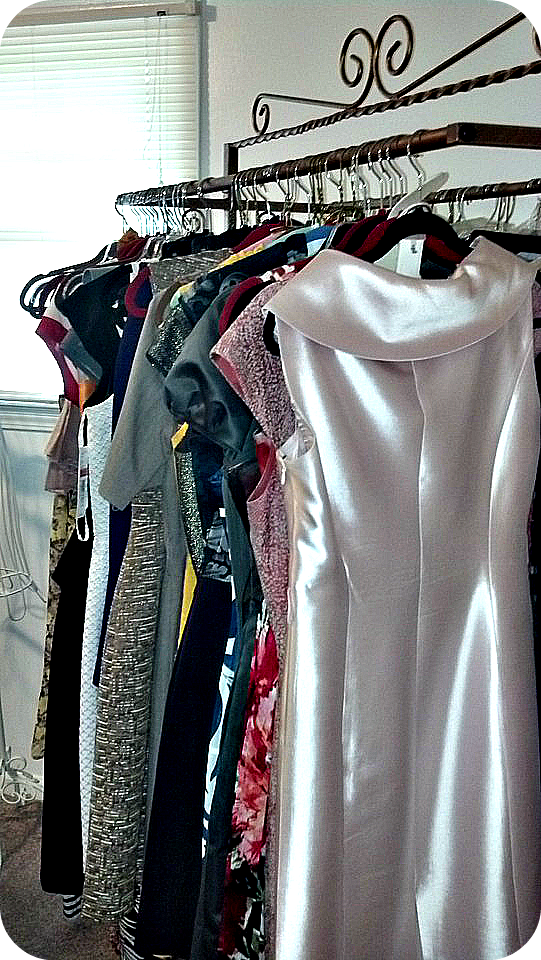 I ordered all these boutique style racks online and had them shipped to my house (that is a little pricey but better than tearing up the entire room).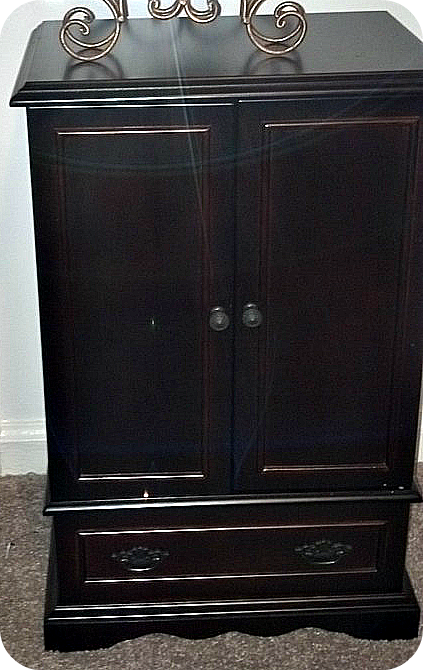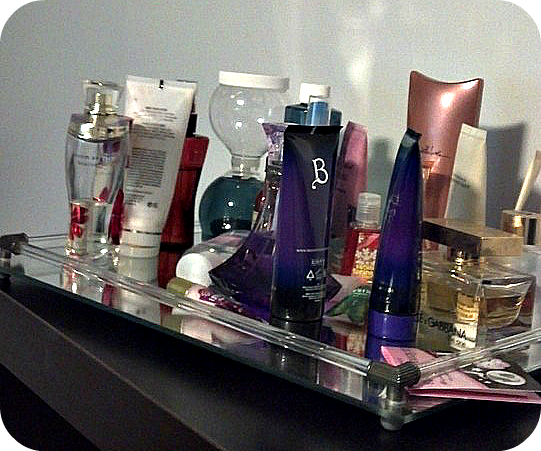 Pay no attention to the smell goods! Those are mostly gifts, lol!  The real stuff stays right on that dresser where I can spray right before I walk out 😉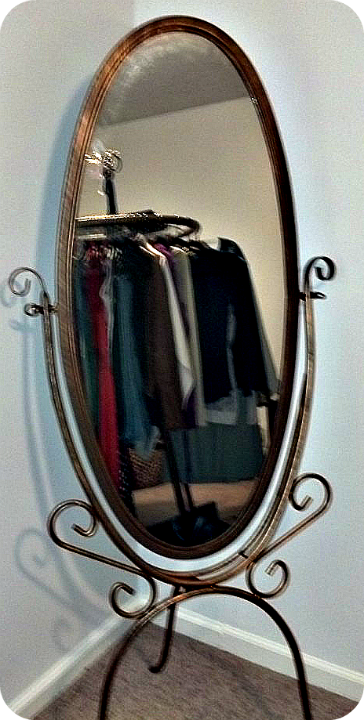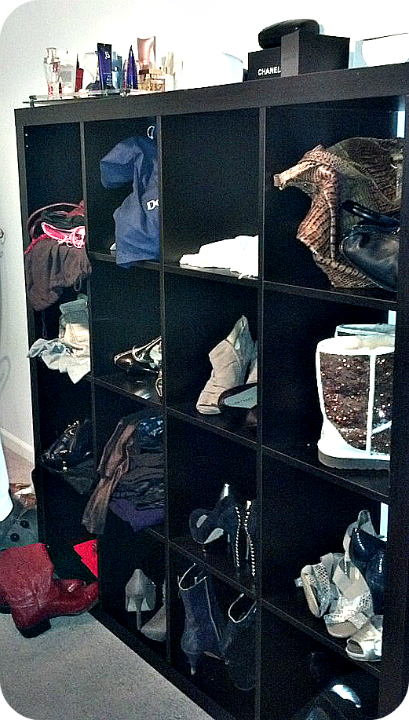 This little baby came from IKEA.  It was the most reasonable that I could find and they have all kind of sizes.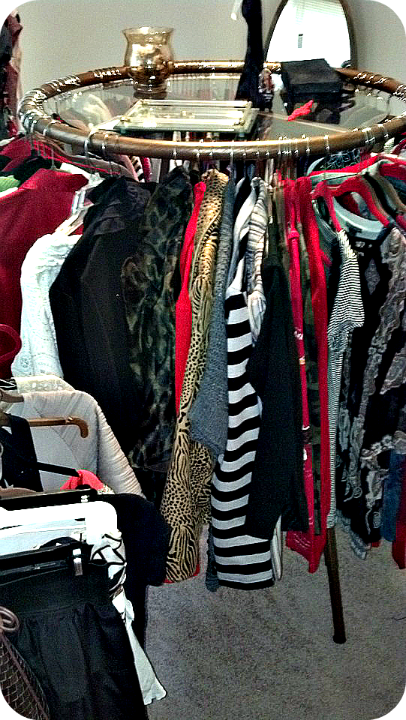 You see, none of these items are permanent and it's tons of fun!  I hope you enjoyed this tour.
If you liked this post, you may also like:
DIY Baby Pharmacy & A Medication Storage Tip
Yours in Healthy, Active, and Prosperous Lifestyles,
Rx Fitness Lady wants to know…
Do you utilize the dining room and guest bedrooms, if so how frequently?
What is the most annoying thing about your closet?
Do you like my humungous chair?

The following two tabs change content below.
Rx Fitness Lady
Greetings, I'm Joi, a Pharmacist with a passion for fitness & a community leader. I teach BODYCOMBAT, BODYPUMP, Tabata Boot Camp, & serve as a mentor to young girls. My goal is to inspire people to live healthy, active, & prosperous lifestyles through practical blog posts deliveries. You can find me on Facebook and Instagram. You can view more post and subscribe to stay tuned to latest updates
at
Rx Fitness Lady.
Latest posts by Rx Fitness Lady (see all)