Last week, Delta Sigma Theta Sorority, Inc. celebrated the Centennial with the National Convention in D.C.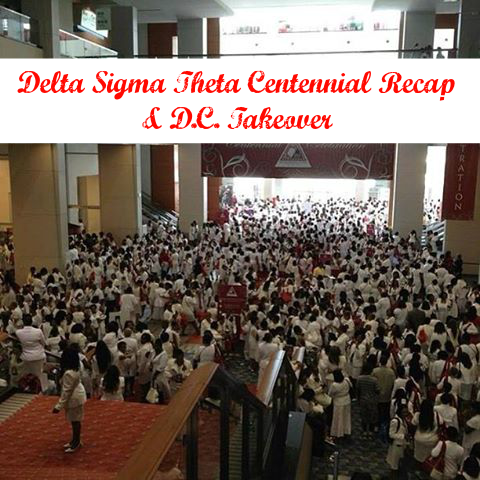 Did you mute a Delta on social networks?  We kinda took over the social networks with hashtag overkill while posting lots of pictures!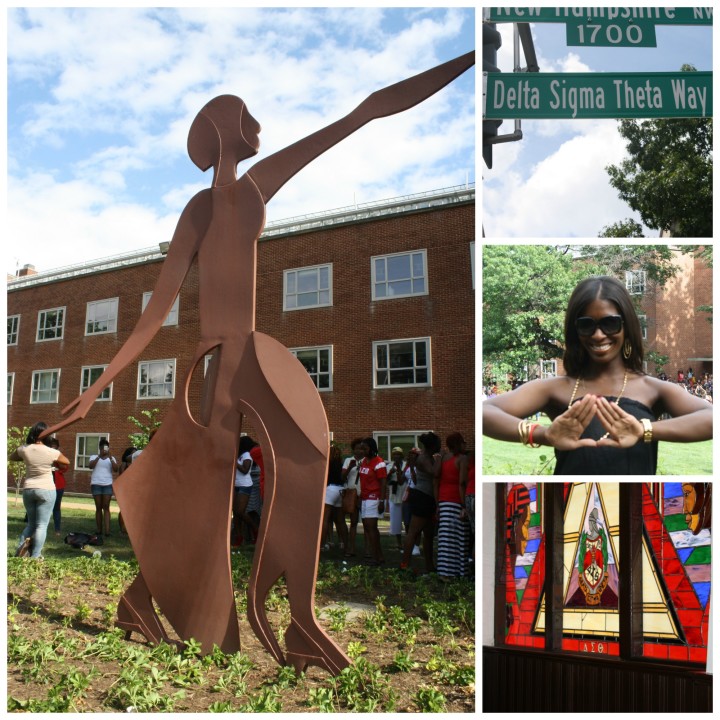 Delta Sigma Theta Sorority, Inc. was founded on the campus of Howard University on January 13, 1913.
I got a chance to visit the campus for the first time and fellowship among sorors and friends of ours.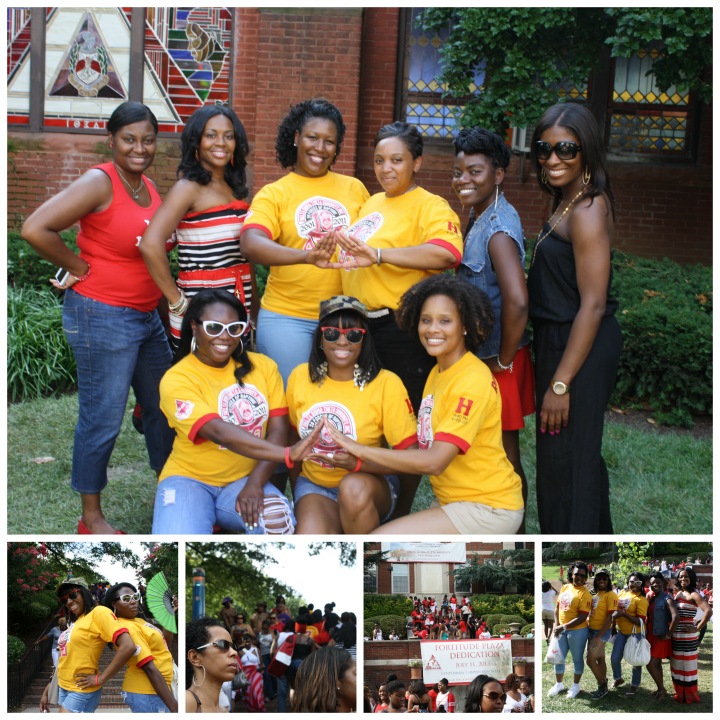 I will spare you the history lesson, but I do want to share a quick cultural point of information so all readers will understand this post.
I will assume that everyone knows what sororities and fraternities are.  There are cultural differences in organizations like mine that are a part of the National Pan-Hellenic Council.
After college, our membership lives on much like all other Greek letter organizations. The difference is we have very active Alumnae (pronounced Alum-nee in Delta) chapters all over the world that continue the work in the community and sisterhood activities.
Just shared because all the time people ask me why am I still talking about sorority stuff.  Well there you go.
If you read Old School Blogging – High Fives, then you are aware that I like to mentor girls.  Currently my responsibility in my local chapter is to serve as a mentor at our local YDC.  I chaired this program for 4 years and it is very much an important part of my life.
We have other programs in the community and give out scholarships and these same efforts are duplicated all over the world in alumnae and collegiate chapters.
Last week, over 50,000 Deltas, met up to celebrate 100 years of Black College Educated Women Committed to Public Service.
Most sorors shared their accounts by way of Instagram/Facebook.  I tried, but you know I've been playing with my new toy 🙂 !
Here is one account, that of Rx Fitness Lady with mostly these girls….
Since I did spend most of the weekend with my line sisters, I only got a couple of pictures with Mother!
Did I mention it was like the best flight ever.  The pilot was shouting us out & requesting we make the call (Oo-oop!) on the plane. We were about 95% of all planes DC and Maryland bound for the weekend.
TRAVEL TIP – I flew into Maryland and took the train for $6 to Union Station.  Saved us last minute flight bookers a few pennies rather than flying straight in to DC.
All of this public transportation caused my hair to fall early on in the trip!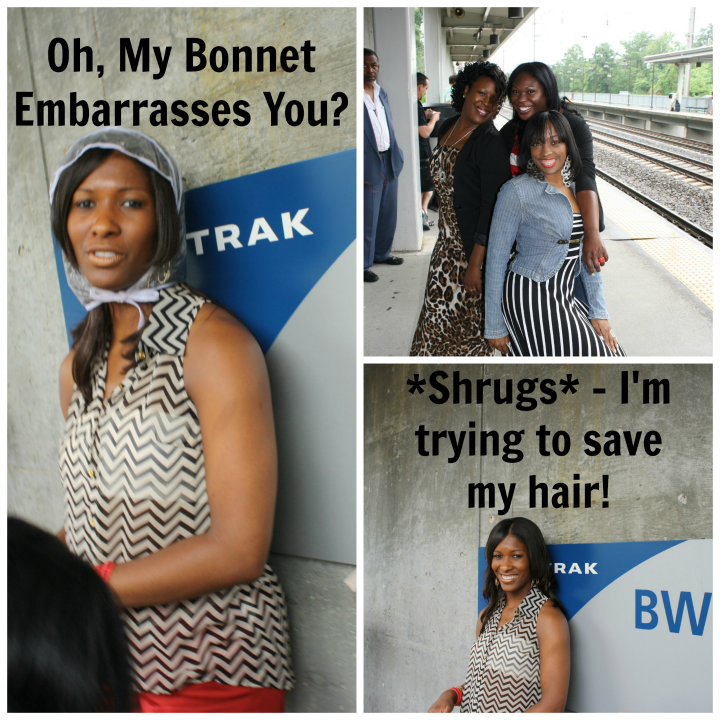 We stood in long lines to register for this historical convention and sold out the Verizon Center for special events like the Step Show, Gala, & Gospel Fest!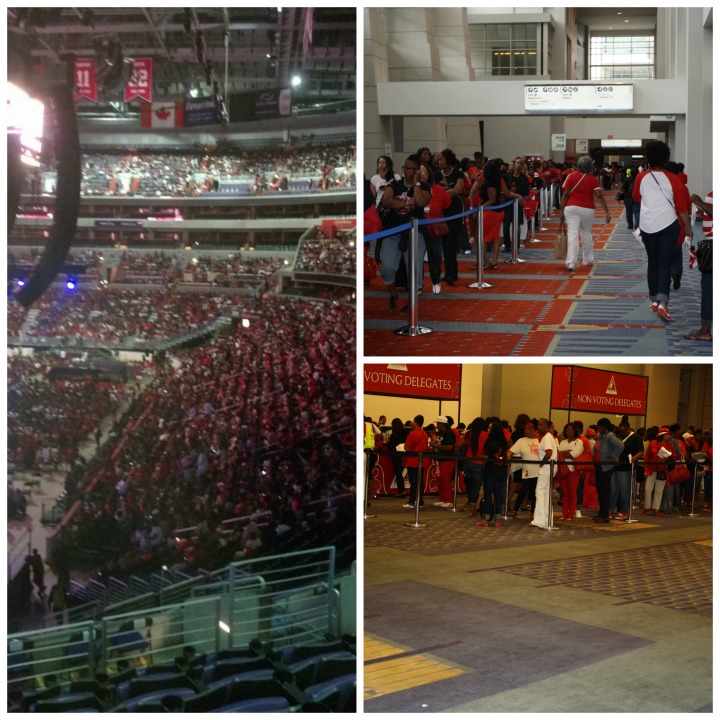 I didn't get a picture, but I did get to see Nephew Tommy & he was super funny! He even wrote checks to 2 of the oldest Deltas in the house! How sweet of him!
I did get to attend the official opening with my Mother!
After which I was extremely happy to welcome these new honorary members to the sorority! Recognize anyone 🙂 !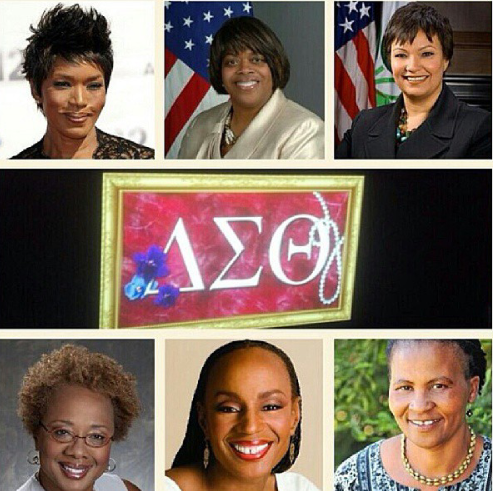 Rx Fitness LADY Nights – Sort of!
They kept asking "Do we have to wear these here too?"..Yes, wear them to the club too boo 😉
I was also very happy that Jasmine (you may remember her from this post) won collegiate soror of the year for the Southern Region.
One of the fun things about all conventions are the exhibit halls with all the vendors.  It was fun to see all the paraphenalia and cool souvenirs.  Here were a couple of the best.
I also ran into Angela Bassett while we were in the vendors goofing off! #Paparazzi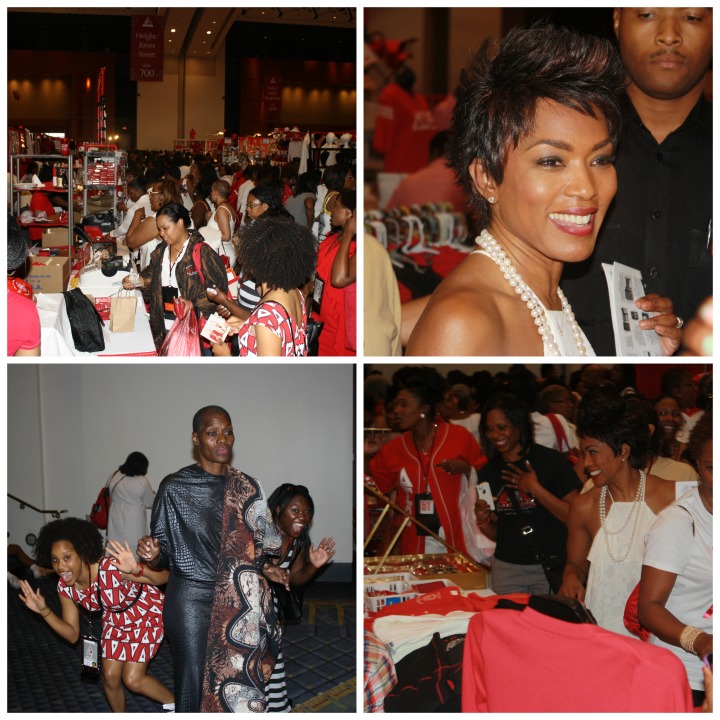 We stopped by my place of employment and were completely blown off our feet.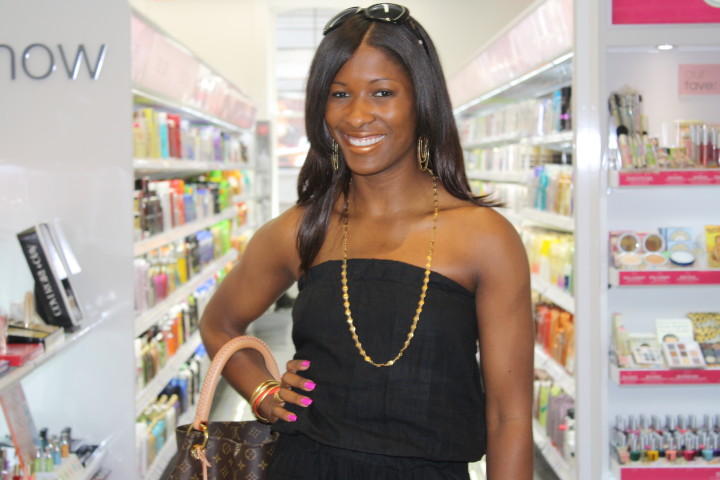 After visiting the DC location, I felt like my store was a prison.  Seriously, it was like a 3 level, drugstore heaven.  We also found out at the store that DC charges like $.05 in the city for plastic bags…Can I get a Whoop Whoop! You know recycling is a passion of mine.
My initiation chapter is Eta Chapter on the campus of Fort Valley State University.  The sorors of my era got together to take a group photo, but we were late and missed it.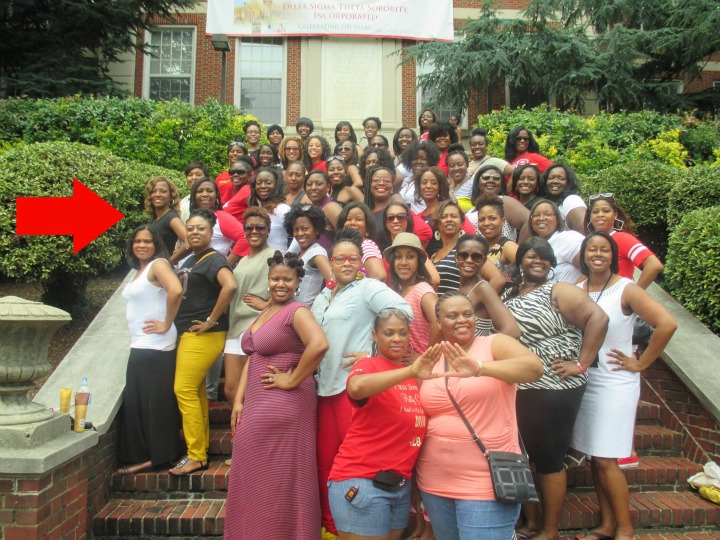 We would have been right where that arrow is, but not to worry…
We were there eventually 🙂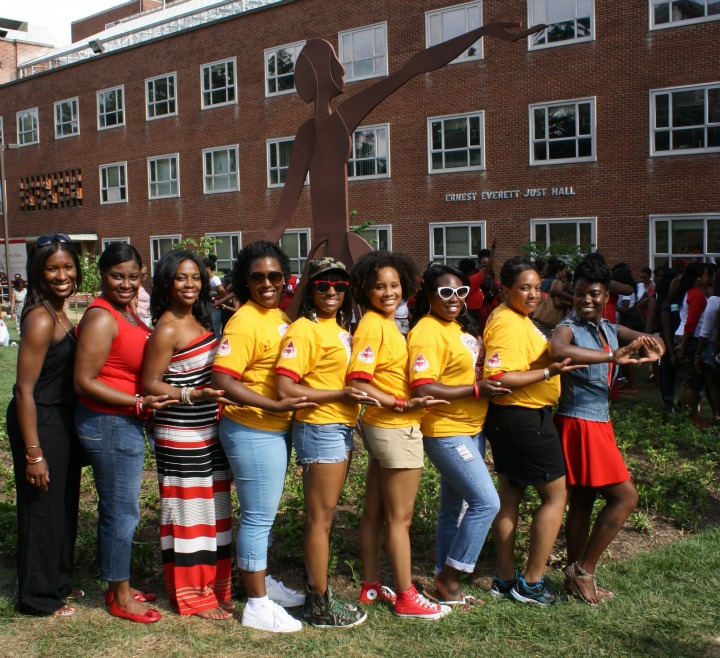 I forgot my shirt, so I got trash talked all day, but whatever…I was still cute 🙂
We did a little bit of site seeing and took some pictures at the new Martin Luther King, Jr. Memorial.
I can't pull off these clever pictures, so I posed regular!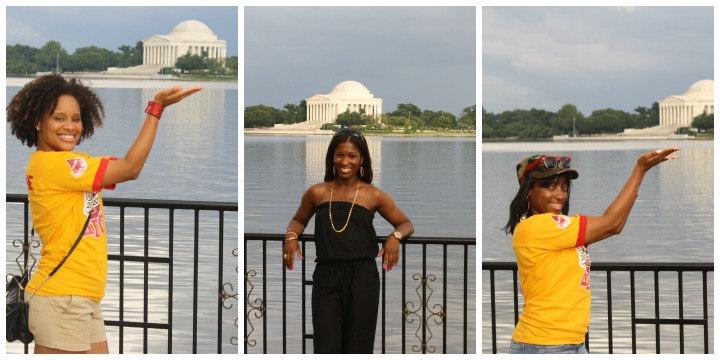 I did jump in this really cool picture though!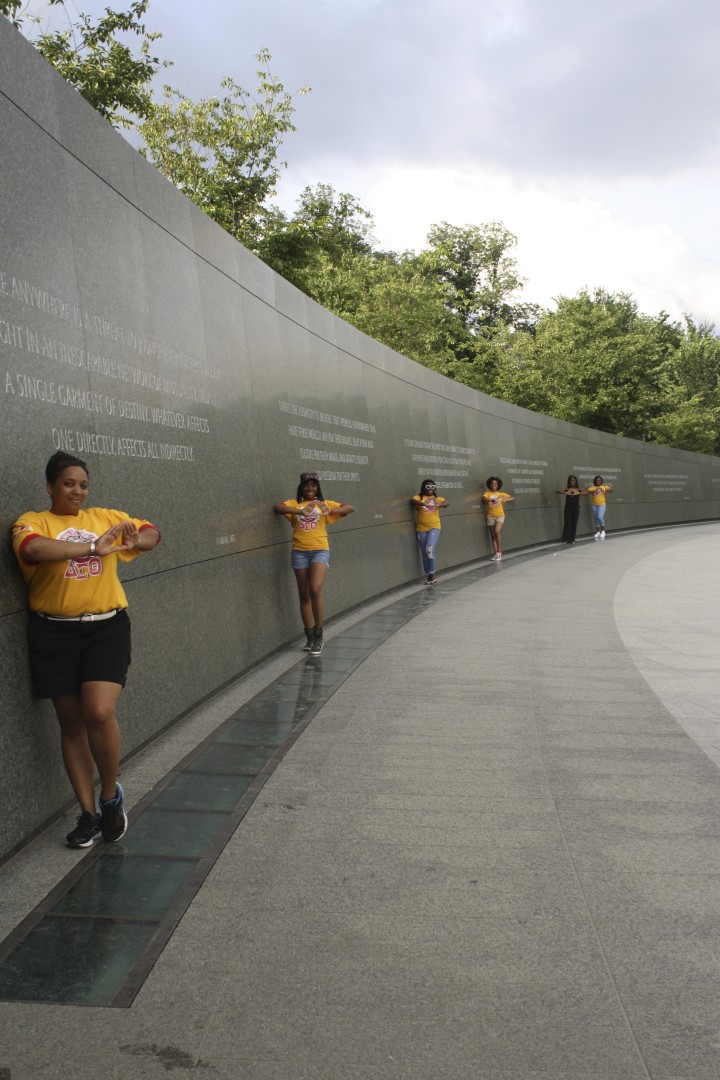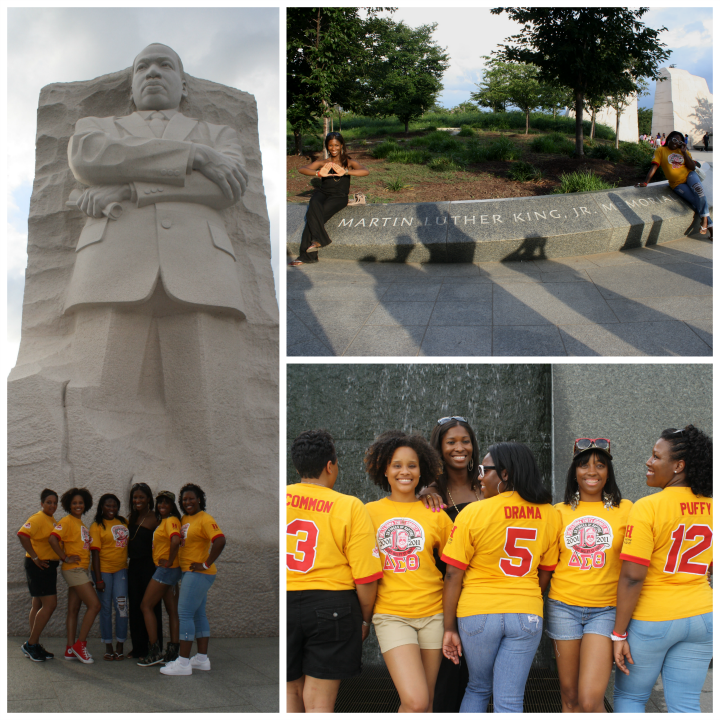 Then when we were getting ready to go out, there was that hour of sitting in the hotel and staring at the news in disbelief and disgust….
We did manage to lighten the mood and attend Club Delta with what seemed like  10K people in a hotel ballroom!
Before we got out of town, we did find our way over to Delta Sigma Theta Way where the National Headquarters is located! Since it wasn't open, we made the best of it and just took lots of pictures 🙂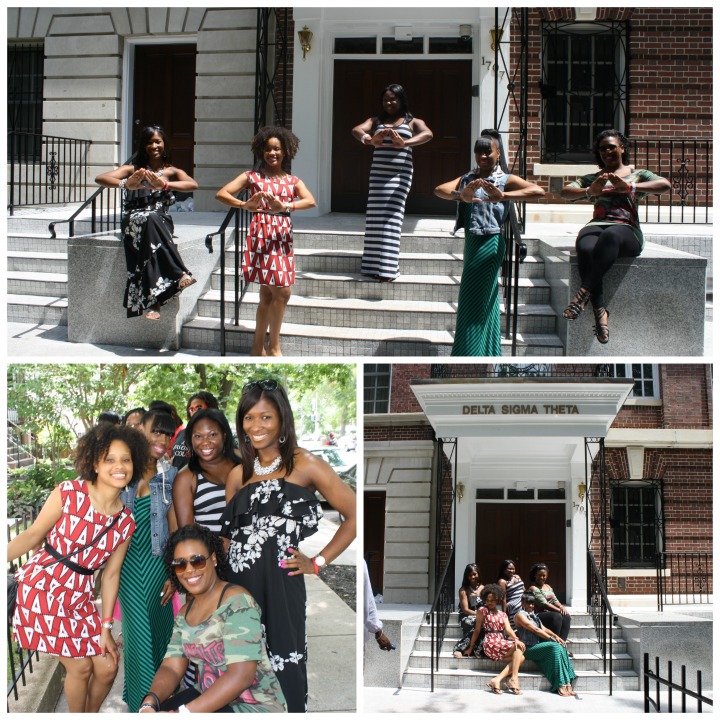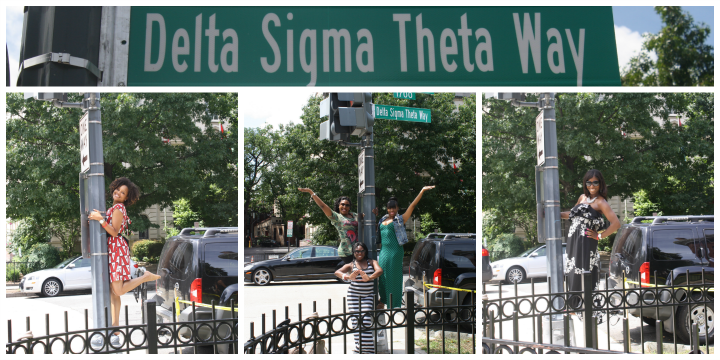 I forgot to mention that, while I was gone to the step show, they all got to hang out with Lance Gross, but I ran into Lyfe Jennings at the airport on the way home so all is well 🙂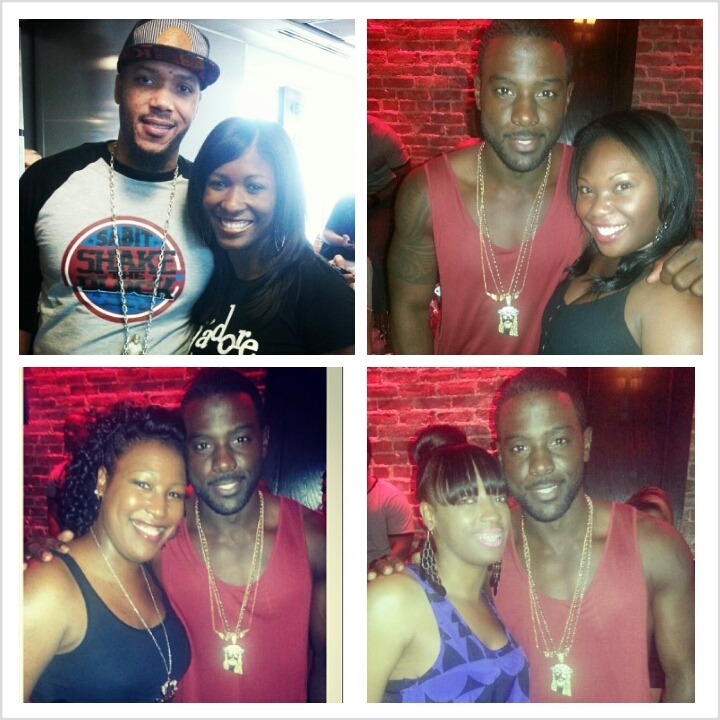 In case you were wondering, little sister didn't make it 🙁 Missed her but enjoyed a convention filled with friends, new fellowships, feasting, and celebration.

Thank you so much for reading this today & helping me continue to celebrate through you. Now, show some love in the comments 🙂 !
Rx Fitness Lady wants to know…
Are you a member of a sorority? Which one?
What is your favorite social network to post pictures for fun activities like this one?
If you are aware of something happening in your community by way of Delta, please share, I'd love to hear it?
Would you approach a celebrity for a picture while they were minding their own business?

The following two tabs change content below.
Rx Fitness Lady
Greetings, I'm Joi, a Pharmacist with a passion for fitness & a community leader. I teach BODYCOMBAT, BODYPUMP, Tabata Boot Camp, & serve as a mentor to young girls. My goal is to inspire people to live healthy, active, & prosperous lifestyles through practical blog posts deliveries. You can find me on Facebook and Instagram. You can view more post and subscribe to stay tuned to latest updates
at
Rx Fitness Lady.
Latest posts by Rx Fitness Lady (see all)