Happy Hump day PFL! Are you following me on Facebook? If so, you may have seen what I was up to this weekend.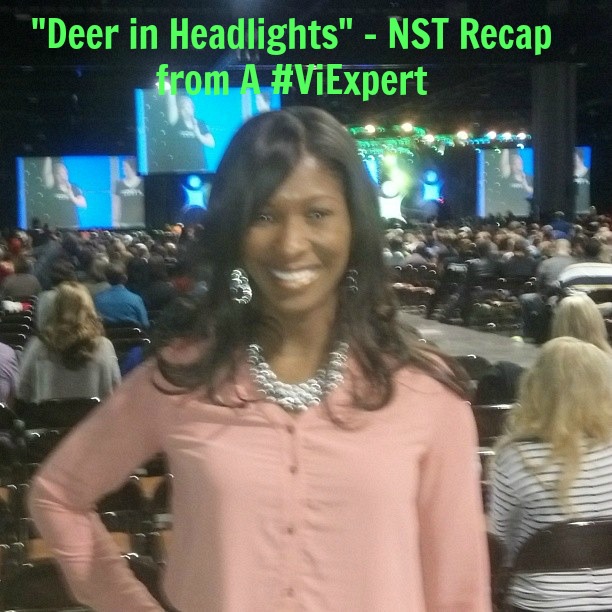 I started off this series with sharing about my own involvement in a home-based business called Visalus.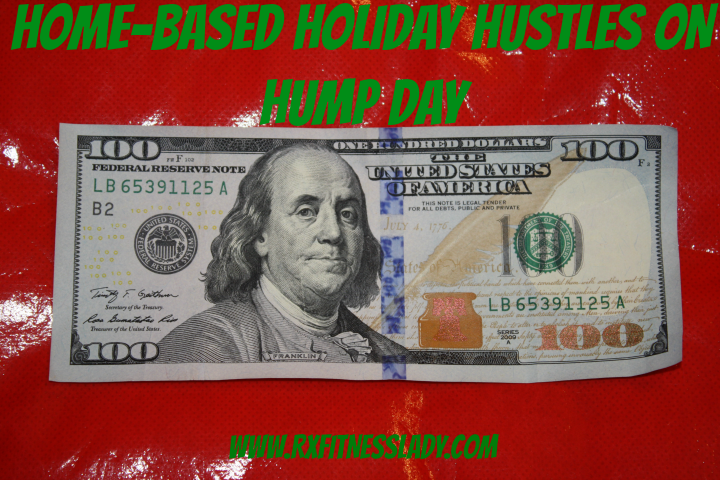 Well, we just had our National Convention this past weekend in Atlanta, GA so I thought I'd recap it for today.
Let's just get right to the headlights story!

After lunch, there was a lot of excitement for a lot of us who had earned a spot in the Told U So Bimmer Club.  We got to walk across the stage as our names scrolled the big screen and pick up our official Told U So car tag.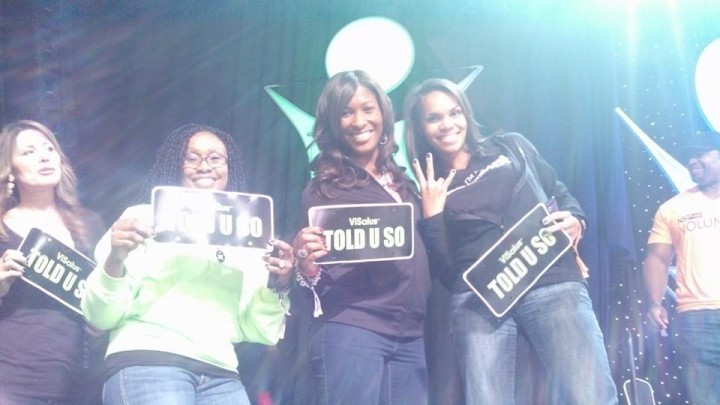 I was all smiles at this point as some higher ups were in front of the stage telling us to pose for pictures!
See all these people! There were so many qualifiers it was sick!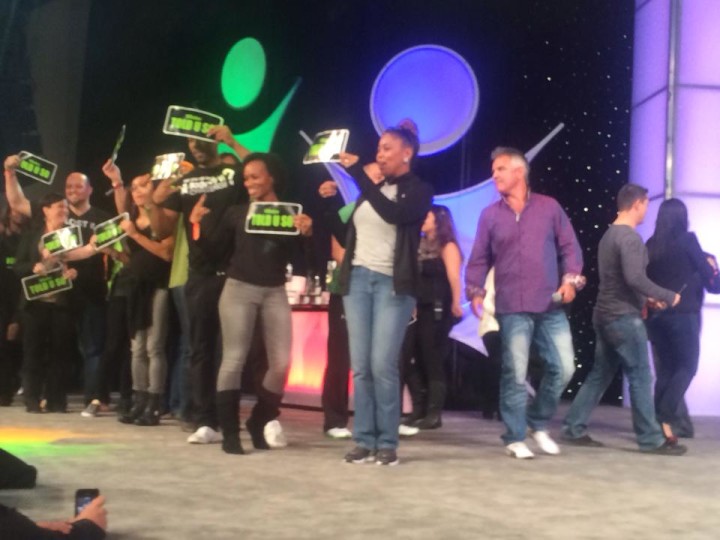 You'd think grabbing a car tag and flaunting across the stage would be enough right?
NOPE! All of a sudden, the the guy hosting this session grabs my wrist and says "Hey you, come here"!
I was thinking, why is he pulling on me in front of 9,000 people!
SN – My Mother says it was because of my fabulous jewelry, she is the feature next week 😉
Anywho, he's like what's your name?
How long did it take you to qualify for your BMW?
Any advice for the people out there?
I answered the questions, but I felt like a 4 year old being forced to do an Easter speech.  My heart was racing  right out of my chest.
I do challenge parties, teach classes, speak to children, etc.  but I've NEVER been thrown in front of thousands of people and questioned Mrs. America style!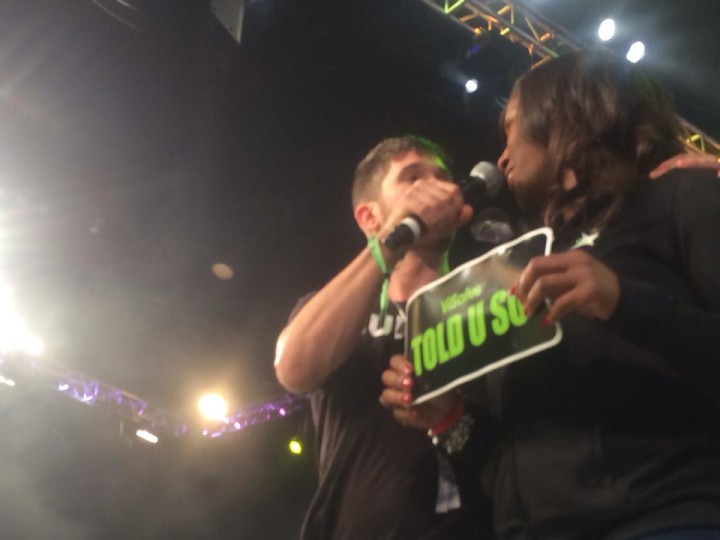 I survived tho!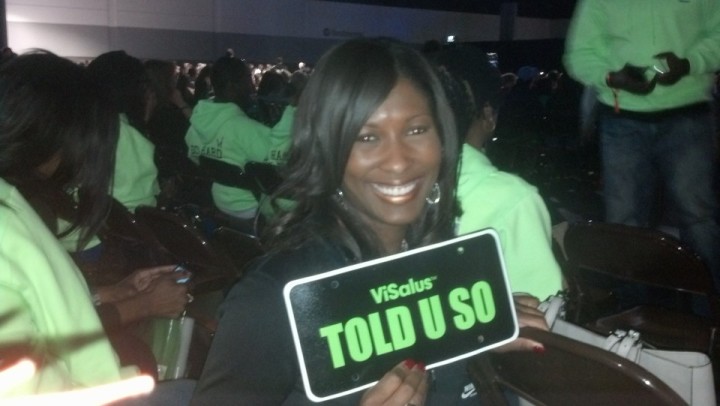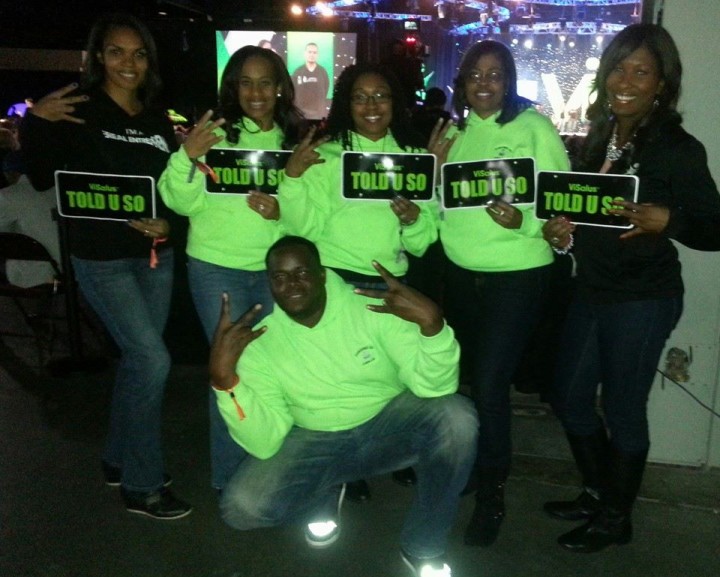 It was so exciting that I had to bring Baby girl back for day 2!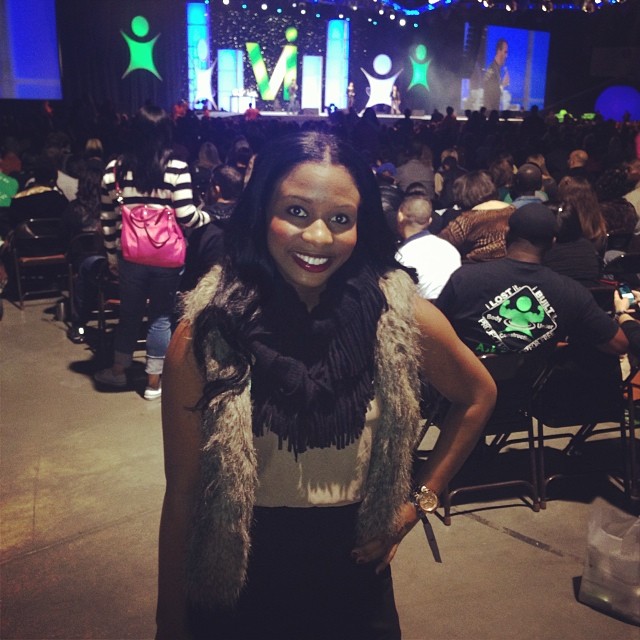 It is really motivating when you are in a home-based business to attend a Convention.  They share success stories for this one in particular on weight loss, health improvements, and of course financial deliverance and freedoms!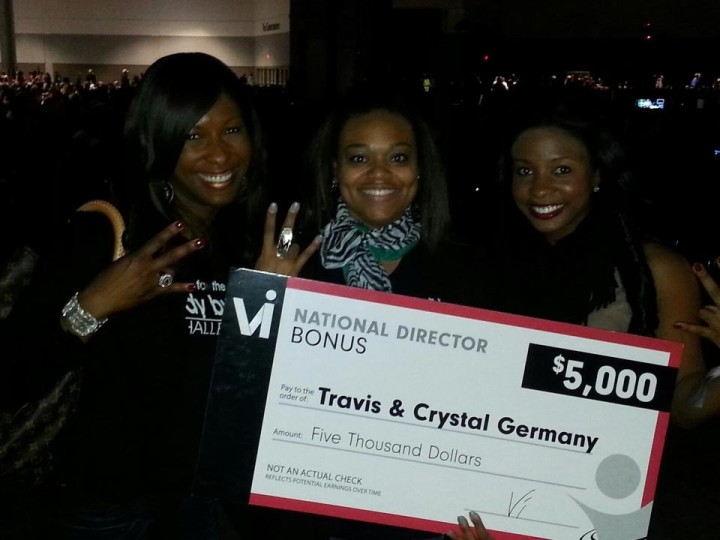 You know we were super happy for the boss lady to pick up this check! She is so helpful and inspiring as an upline.
Of course, when it was time for National Directors to go across the stage, she was the complete opposite of me.  She grabbed the mic and got SUPER KRUNK!!!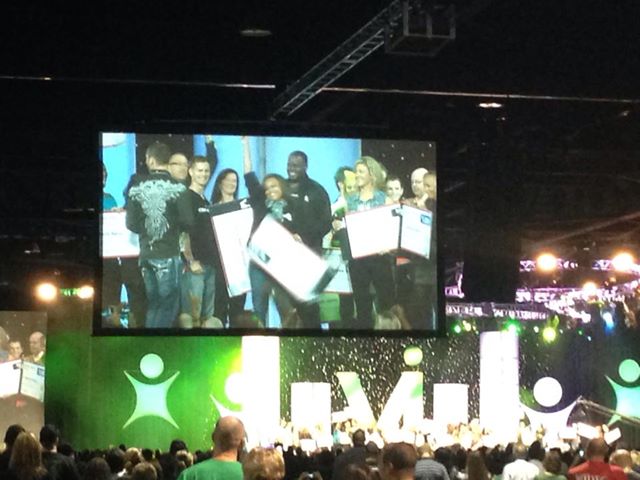 Plus her and her husband are down over 100 pounds!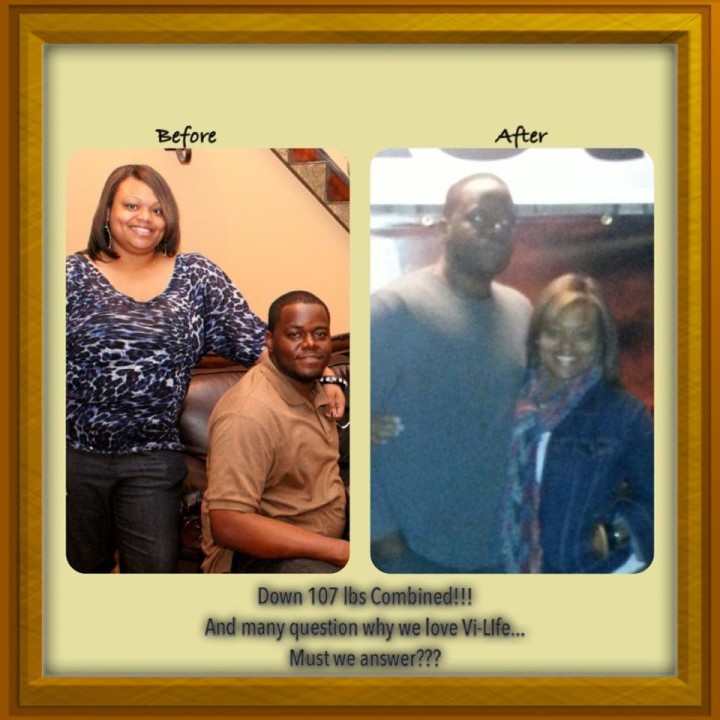 As the convention goes on, they just keep going and going in rank!
It was so fun meeting people in person that I've only connected with on Facebook! Bloggers, you know a little something about that huh 🙂
My namesake, well kinda her's is J-o-y, is a Presidential Director who no longer teaches school because of her sucess in Visalus! She's a strong role model in the company! She has also lost 70 pounds!!! Yes, I was snapping pictures (all by phone 🙂 )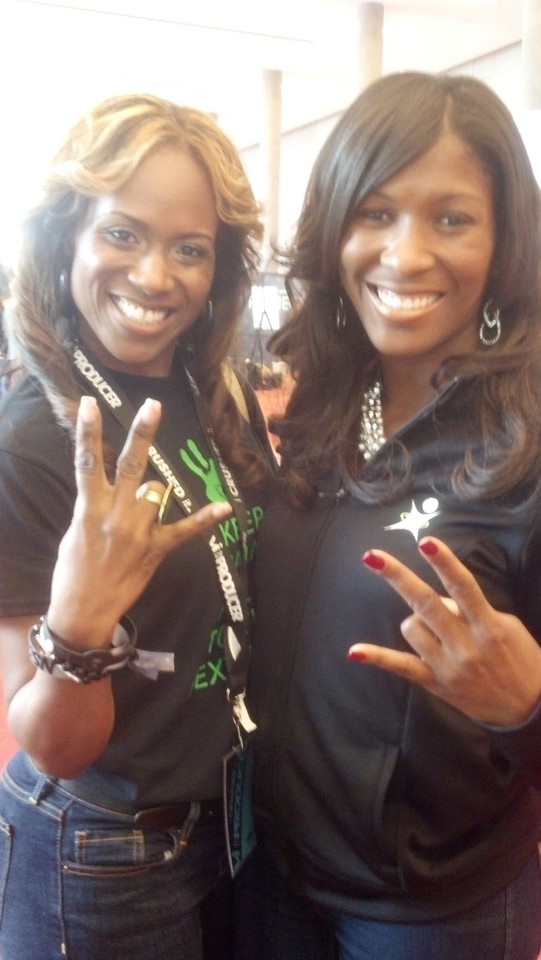 My soror from Eta Chapter at FVSU is a Presidential Director so she picked up a $5,000 and $10,000 bonus check!  She took pictures with all the Deltas making money 🙂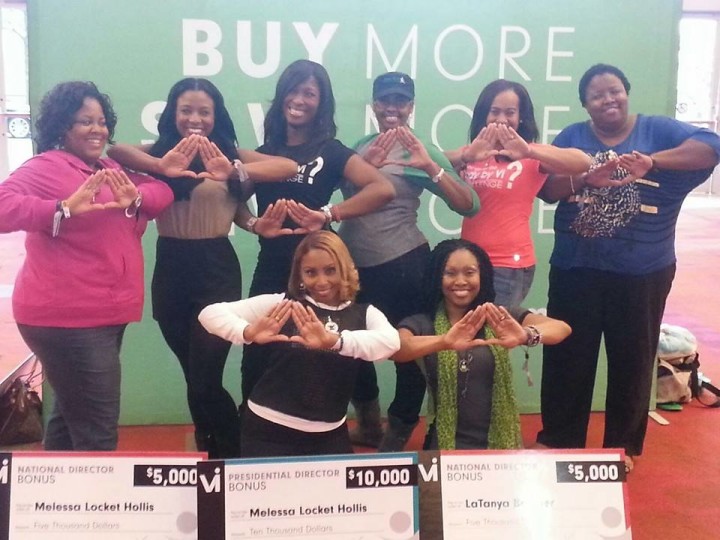 Plus this sharp young woman is down from a size 14 to a size 6! BOOM!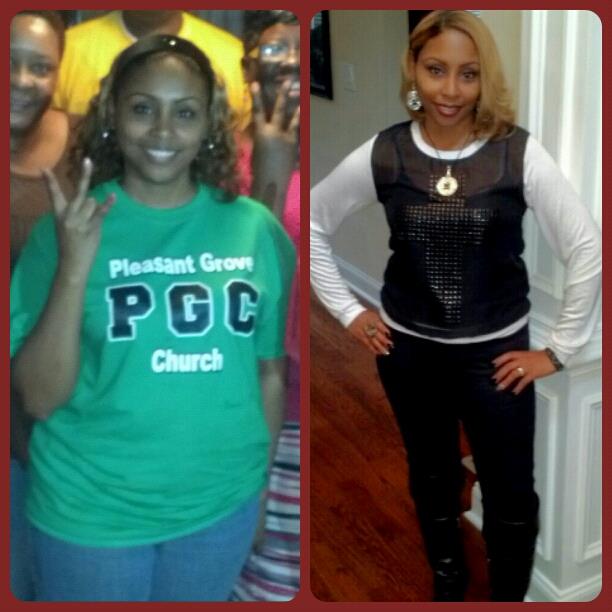 Real People, Real Results!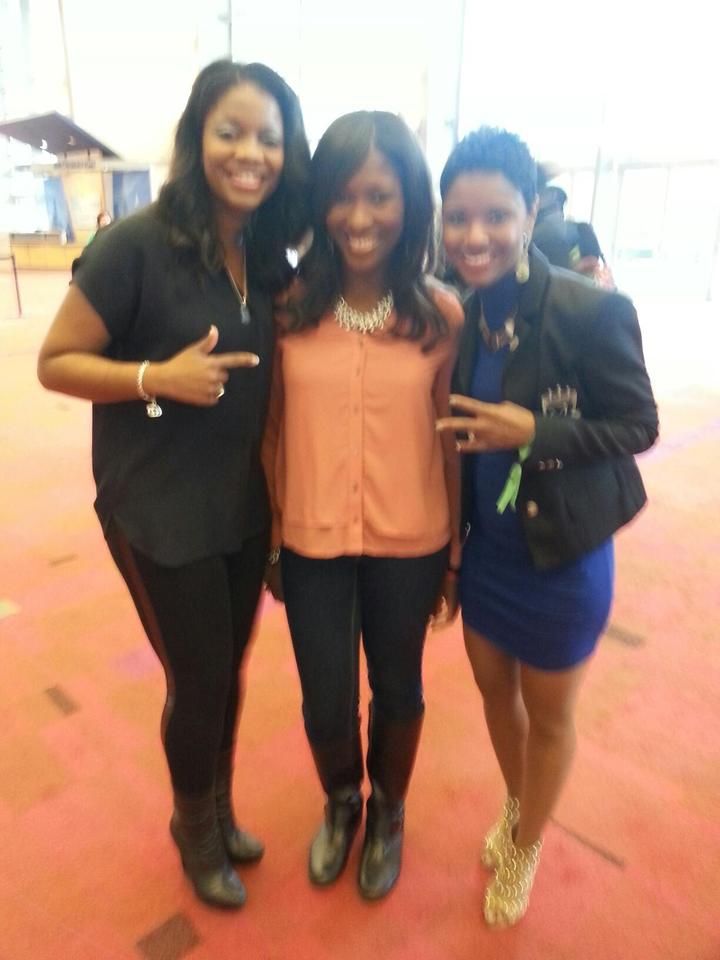 I got this picture with 2 Ambassadors. You see that little cute blazer she is rocking?   That means she has earned a 6-figure income from Visalus.  Both of these beauties are medical doctors that practice in Alabama and they both are Ambassadors.
Talk about surrounding yourself around successful people! 
Finally, Ernst Ross the bid dog on the team got to take a 5-Star Ambassador Walk! This entire convention was so exciting! Ernst has become a millionaire in this company and if you remember, he came to my first little challenge party 🙂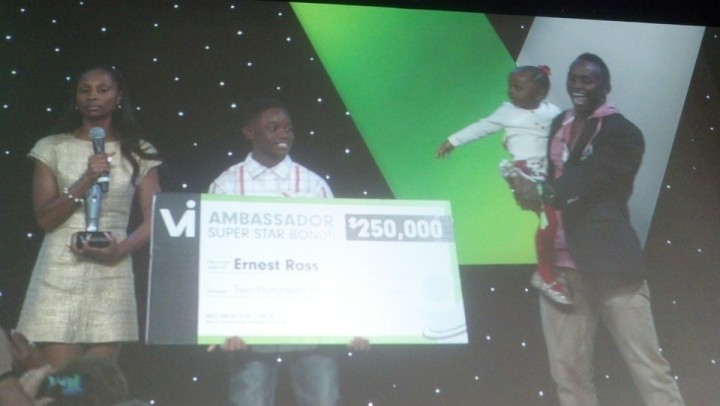 Do I sound like I've drank the #ViLife Crazy juice, lol? Sorry, it's super contagious and fun!
This Vi Family is quite like the blog community! They are very supportive and encouraging and I'm thrilled to be on one of the fastest growing teams in the company!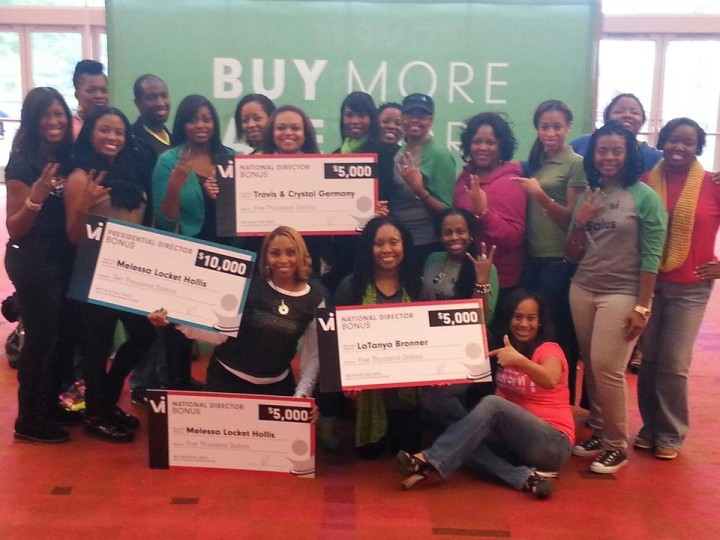 When I had my party a few short weeks ago, I wouldn't be caught dead holding up that sign because, let's just say, some other groups of people are known to use it.
LOOK AT ME NOW!!!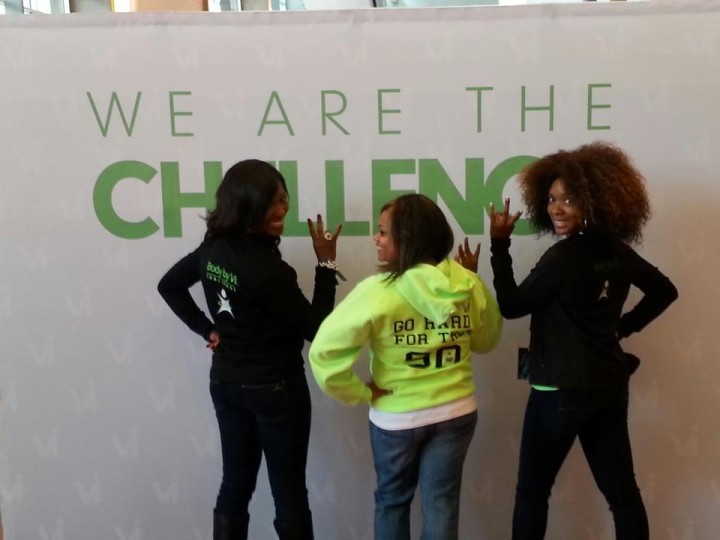 We have a brand new look on our website! Part of it contains support statements from #ViResults, #ViCelebs, #ViChampions, and #ViExperts of which I apparently am as a Pharmacist and Fitness Professional.
Therefore I leave you with my official #ViExpert post from Facebook 😉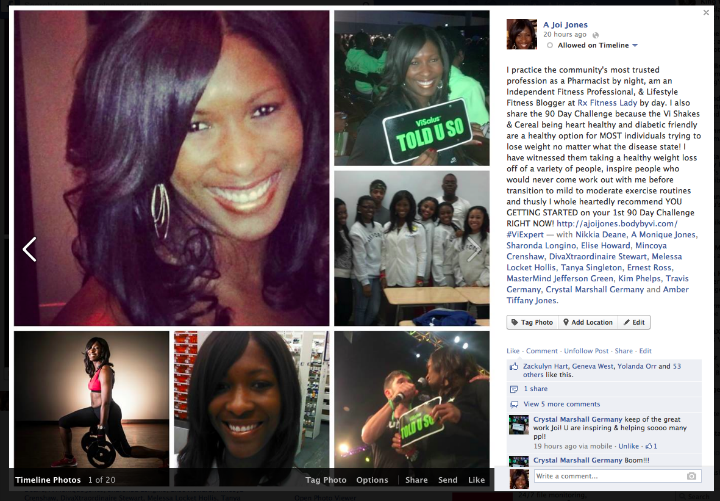 "I practice the community's most trusted profession as a Pharmacist by night, am an Independent Fitness Professional, & Lifestyle Fitness Blogger at Rx Fitness Lady by day. I also share the 90 Day Challenge because the Vi Shakes & Cereal being heart healthy and diabetic friendly are a healthy option for MOST individuals trying to lose weight no matter what the disease state! I have witnessed them taking a healthy weight loss off of a variety of people, inspire people who would never come work out with me before transition to mild to moderate exercise routines and thusly I whole heartedly recommend YOU GETTING STARTED on your 1st 90 Day Challenge RIGHT NOW! http://ajoijones.bodybyvi.com/ #ViExpert"
#WeightLossWarriors #CrushingObesity #ViLife #JoinUs #WhyNot #BOOM
Oops, this turned out way longer than I intended 🙂 !
Rx Fitness Lady wants to know…
Have you heard of the Challenge?

What's the most people you've spoken in front of?
Do you surround yourself with a healthy balance of mentors, equals, and mentees?
What was the last Convention or Conference that you attended or next one you hope to attend?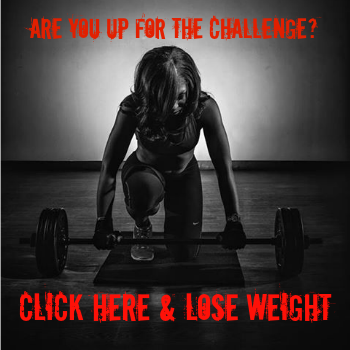 The following two tabs change content below.
Rx Fitness Lady
Greetings, I'm Joi, a Pharmacist with a passion for fitness & a community leader. I teach BODYCOMBAT, BODYPUMP, Tabata Boot Camp, & serve as a mentor to young girls. My goal is to inspire people to live healthy, active, & prosperous lifestyles through practical blog posts deliveries. You can find me on Facebook and Instagram. You can view more post and subscribe to stay tuned to latest updates
at
Rx Fitness Lady.
Latest posts by Rx Fitness Lady (see all)