Welcome to My Health Monday!  I am feeling really rejuvenated after this past weekend. Today is the day that my sorority sisters and I were initiated into Delta Sigma Theta Sorority, Inc. 12 years ago.  We chose to do a girl's getaway to celebrate and it was so refreshing mentally for all of us.  Over two months ago I posted about what to do for a Girl's Night In.  That post has been a top article every since then and that's before I discovered Pinterest as a resource for the blog a few weeks ago. I thought you all might enjoy a little recap of our long weekend of love, tears, exercise, fellowship, and feasting.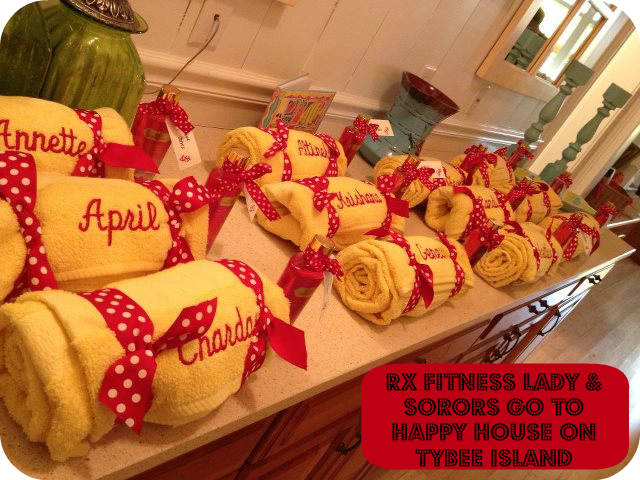 The Happy House was a site to see! It was more than enough room for us to spread out at night to sleep and congregate in different sitting areas throughout the weekend! I was sold as soon as I walked in the door!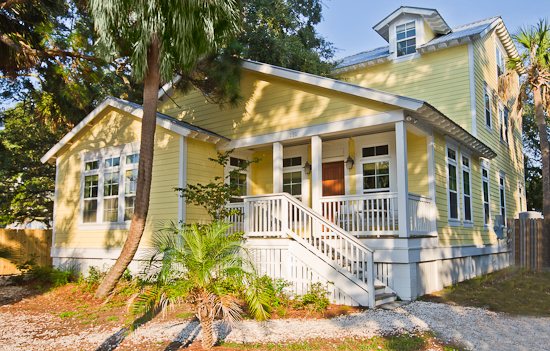 We dined at the an island eatery "The Social Club" upon our arrival.  We had spectacular service and the food was excellent.  We stayed up typical of girls reconnecting at a reunion and reminisced. We awakened early to get the day started Friday.  Our sorority is dedicated to service so we had a service project at a local daycare.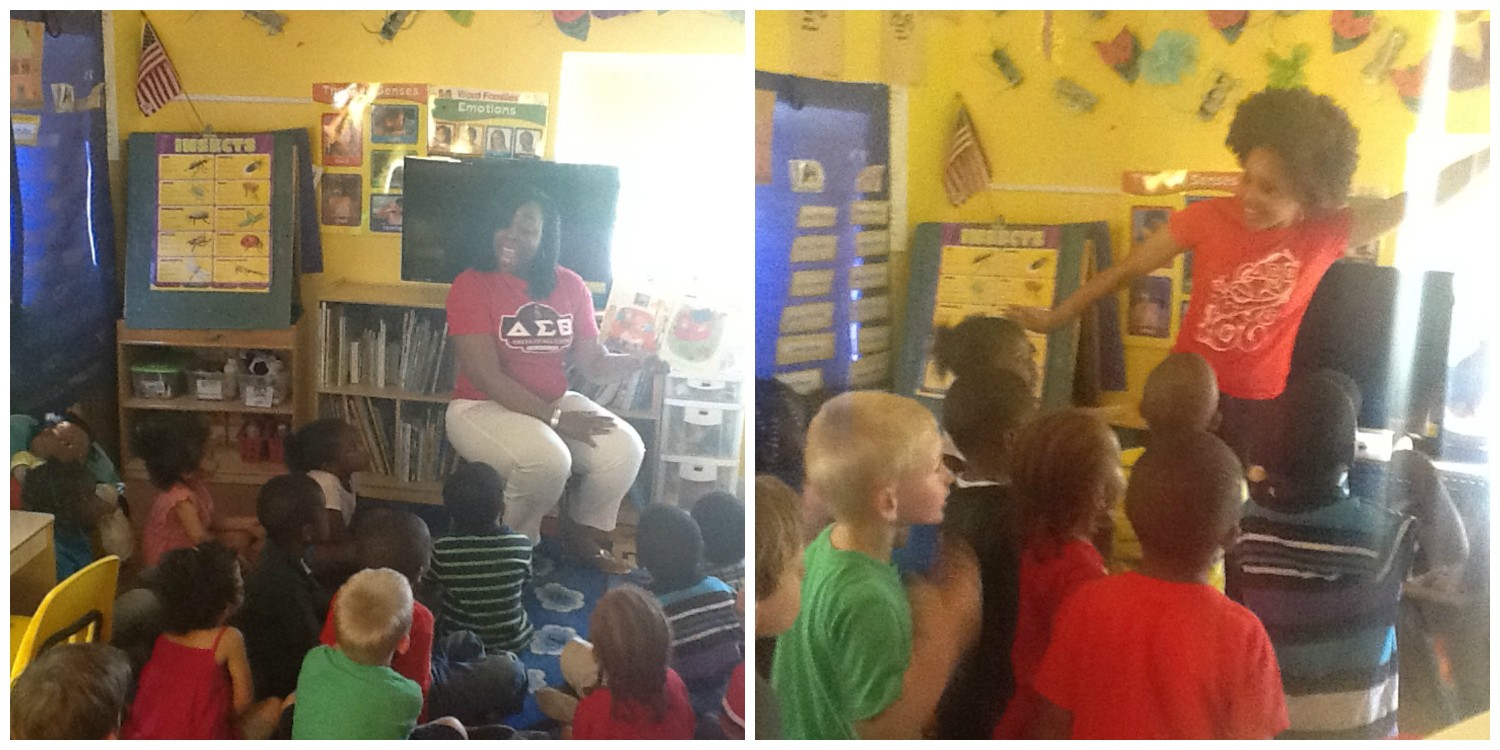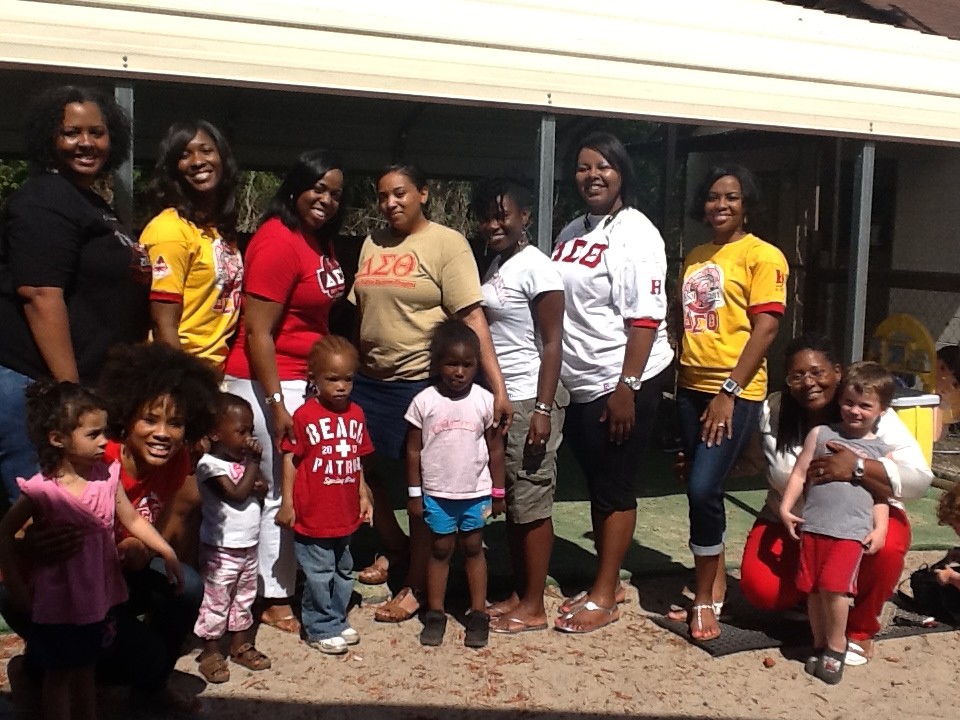 We debated going to Mrs. Wilkes but the line was wrapped around the block with over an hour wait.  We opted for another location; Fiddler's and it was good.  Of course, I'm biased as that was a stomping ground of mine while in pharmacy school.
I loved the evening activity of creating our own vision boards.  If you are an original reader of PFL then you'll remember this post that explained how to do a vision board.  So you know I had to make everyone pull up the post and read it 😉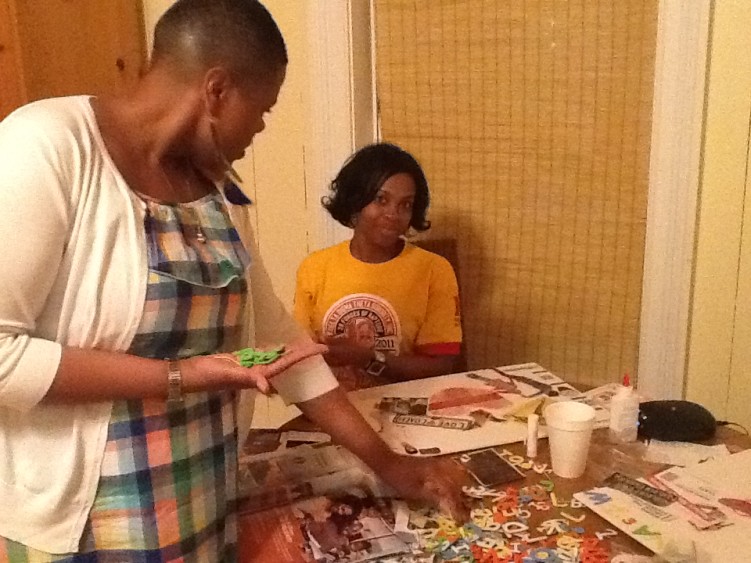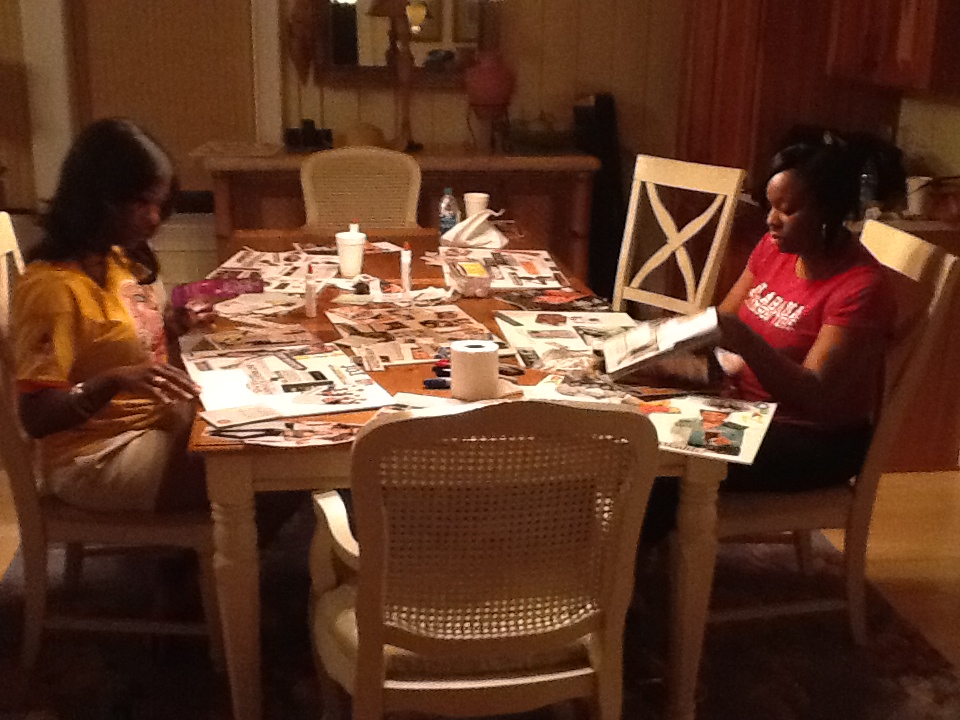 Bright and early Saturday morning, I was ready for my contribution to the weekend!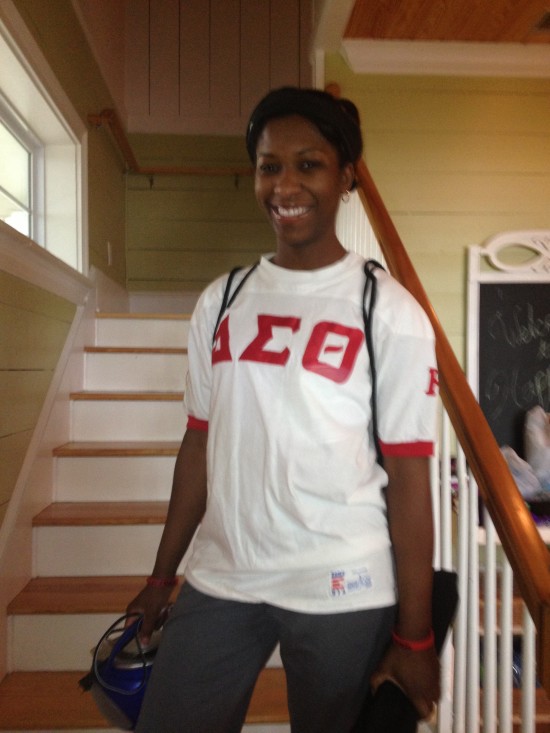 I was very thrilled to share my passion with my  line sisters and let them experience in person what I do everyday.  I was very pleased with their participation & tickled about the scenery.  It was such an awesome experience to workout outside at the fountain.  Check it out!  First, check out my ups!!!
I really appreciated my sisters working out considering we were on vacation and keeping your hair together is usually a major issue. There are so many ways we try to save our hair for a workout, many of which I discussed in this post.  You can see from this picture that we had all kinds of saviors on our heads.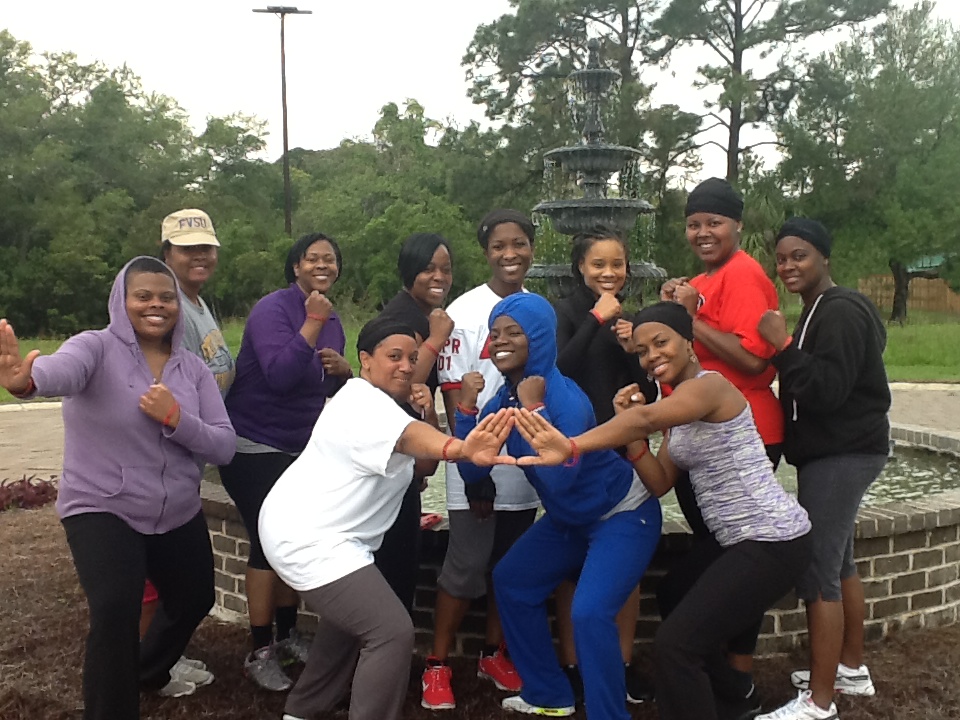 They did it and requested that we workout everyday next time!  That meant so much to me.
One of the themes from our discussions over the weekend was better #Support!
 FLIP THE SWITCH
This is why I love my sorors!  We went from BODYCOMBAT warriors to our fancy Kentucky Derby themed luncheon and completely shut it down in the streets of Savannah, lol!
So, I have a huge head and can't wear regular hats so I rocked the birdcage fascinator.  A few other ladies wore those as well. I was very pleased with the luncheon and all the love that was shared.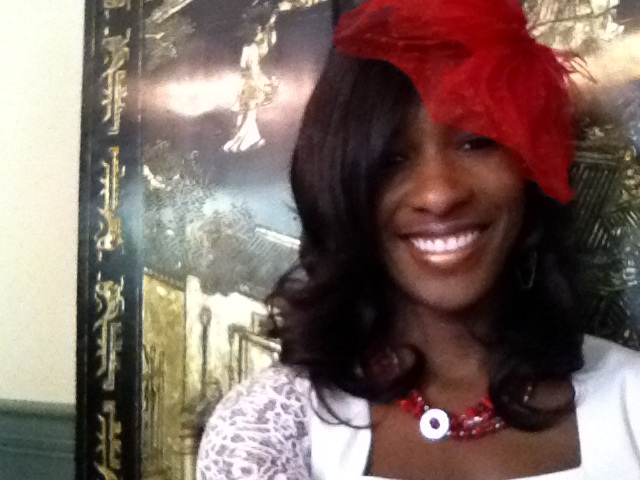 On to get cupcakes!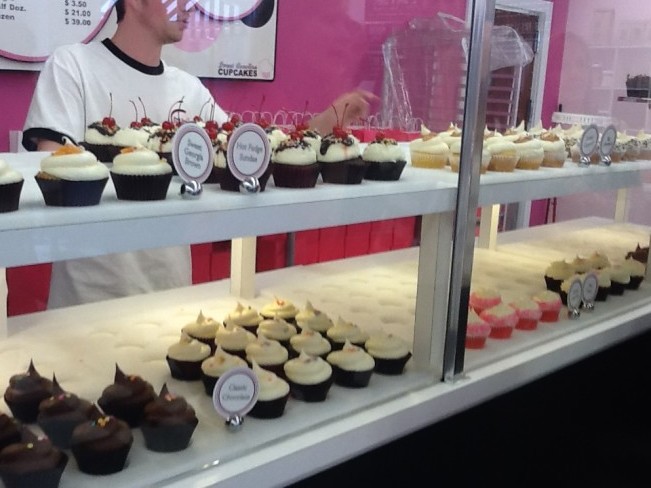 CROUCHING TIGER STORY
When I thought this trip couldn't get any more interesting, we were instructed to change into our white for an all white night beach affair.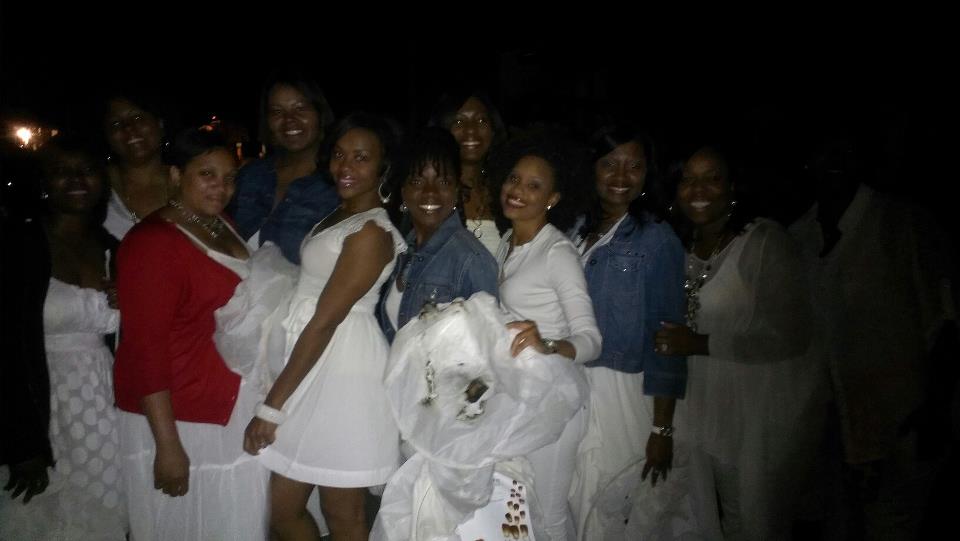 Ok, so what was suppose to happen, was this….
Remember the scene from "Why Did I Get Married" when they had the beach party and released the Chinese Lanterns while symbolically letting go of something?  Well, turns out it's much easier on the screen!  We spent 20 minutes trying to light the first lantern to no avail.
Everyone gave up and started walking back to the house.  Hum, should have joined them.  However, I stayed along with one other person and we got the lantern to light…FINALLY!  I released it and for all of 8 seconds, it floated up and then came down over the beach bridge close to the greenery!  All I could think about was us going to jail for starting a fire.
I hiked the long lace maxi up, jumped the bridge (landed with my toes turned out and soft on the knees 😉 , lol), grabbed the lantern and passed it off to another sister who passed it off again and finally stomped the fire out!
For some reason everyone snapped pictures like this of me climbing back over the bridge!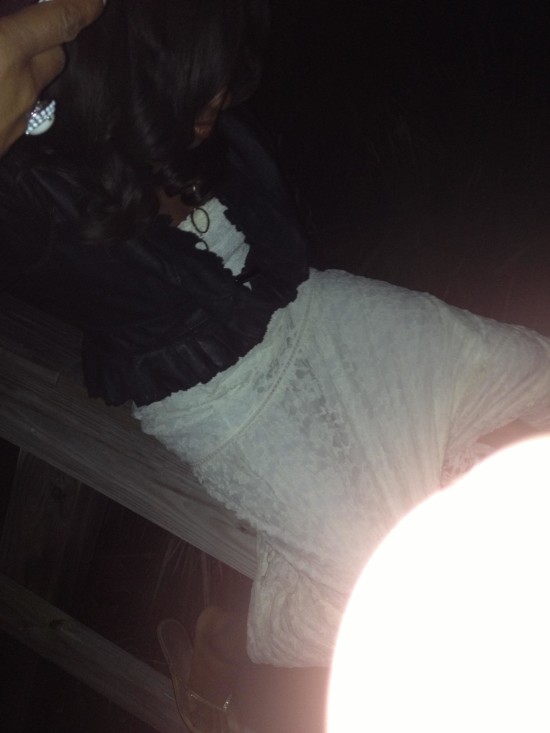 Flip flops in tack, dress not torn, fire put out….and that my friends at PFL is how I earned the name for the weekend of CROUCHING TIGER!
Funny how relatable this trip was to the blog! We had some good times and good food.  I was so appreciative of all the meals my sisters cooked while we were there and just the general fellowship.  The conclusion I kept hearing amongst everyone was that it was much needed and enjoyed.  I hope you'll plan a girl's retreat and experience the mental boost that we got from ours! It is so good for the soul!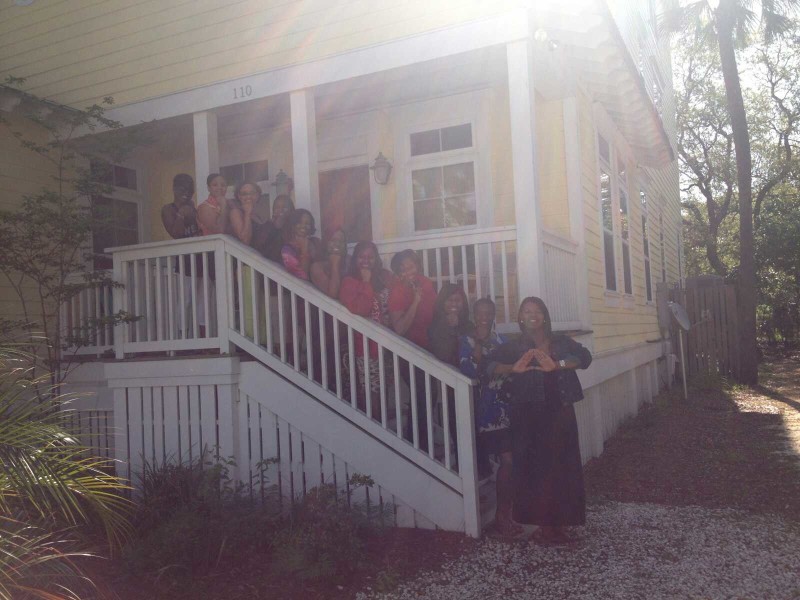 Time to go home and back to reality!
I hope you enjoyed this recap! I appreciate you helping me celebrate 12 years in sisterhood today by stopping by and spending a little time reading this post!   Thank you so much in advance for hanging in to the end!  Enjoy your week!
Yours in Healthy, Active, & Prosperous Living,

Rx Fitness Lady wants to know… 
Do you work out on vacation or just enjoy the vacation?
How often do you take time to get away from your daily routine & family and enjoy yourself?
Do you sweat under pressure or jump the bridge and put out the fire, lol?
What kind of community service to you like to participate in?

The following two tabs change content below.
Rx Fitness Lady
Greetings, I'm Joi, a Pharmacist with a passion for fitness & a community leader. I teach BODYCOMBAT, BODYPUMP, Tabata Boot Camp, & serve as a mentor to young girls. My goal is to inspire people to live healthy, active, & prosperous lifestyles through practical blog posts deliveries. You can find me on Facebook and Instagram. You can view more post and subscribe to stay tuned to latest updates
at
Rx Fitness Lady.
Latest posts by Rx Fitness Lady (see all)