First off, YES I watch the Real Housewives of Atl…ALL five seasons, EVERY single episode!
NO JUDGEMENT!
Were you sad to see the Reunion PART 3 this past Sunday?  I mean, enough already!!! As much as I love RHOA, they really stretched the reunion out to make 3 shows.  I will definitely miss these entertainers.  Anyway, my high from season 5 came from this whole workout DVD brawl between Phaedra and Kenya. I love fitness and I have my opinion about the ladies, but for now…I'm jumping in the competition…blog style!  I have brains, beauty, business, & BOOTAY too ;).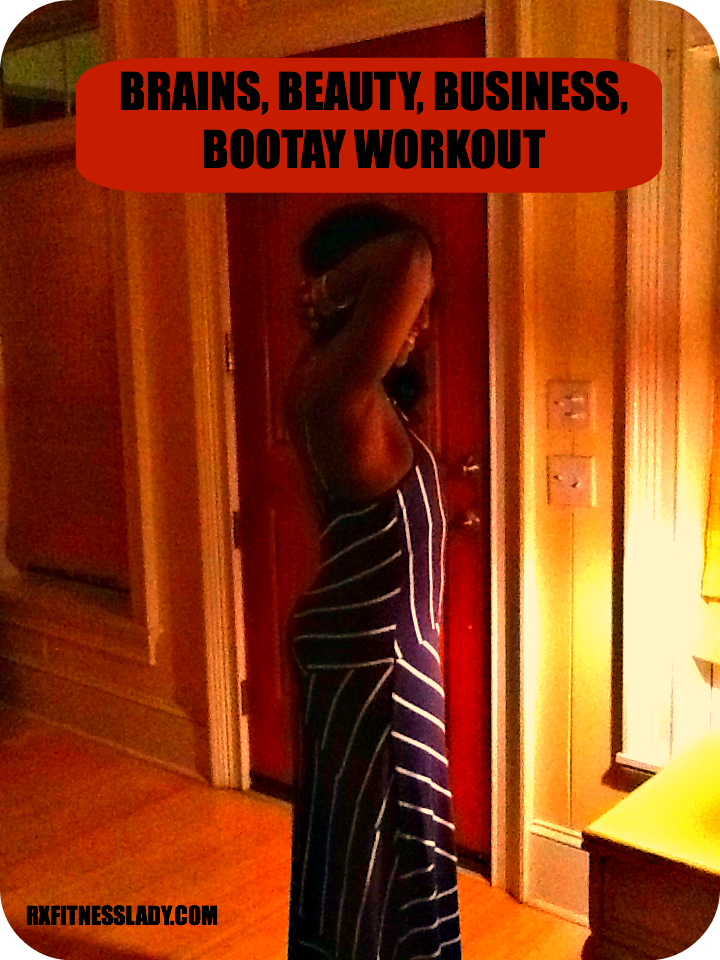 My friend from last weekend that took the picture didn't think this picture accented my BOOTAY well, but it's pretty much a NO BRAINER that Rx Fitness Lady<<<<< "She got a donk", lol!
Therefore, I give you…for the home, vacation, or group fitness room when it's unoccupied a little something something!
Hope you enjoy that!  I did this circuit in a class I filled in for a while ago & was meaning to share it with you.
REAL HOUSEWIVES CHATTER
Favorite this season – Portia
Least Favorite besides Kim – Phaedra
Most Entertaining – Kenya
Classic Lines
Gone with the wind Fabulous – Kenya
Don't come for me unless I send for you (Only in the Reunion Part 1, part 3 it was lame) – Kenya
Guilty until proven Guilty – Portia
All 265 days of the year – Portia
It says I have to pee on the stick 2 minutes – Portia
Yall not coming in my house, point blank period… it's 11 o'clock at night! – Nene
Based off that, hum…who's relevant????  Then again, that's just my memory.  Is it me or did Kenya and Portia come on the show and take over?
Questions for the producers/editors?
Why didn't you invite Walter on the show to defend himself against Kenya's claims?

Why didn't you let us hear what exactly was going on in the text messages between Kenya & Apollo?
What is up with that WHACK clip that always comes on in the middle of the show for about 15 seconds that's about ABSOLUTELY nothing???
What happened to Marlo & Dwight?
Seeing as how there is only 1 original Housewife left…can we get a where are they now episode???
Ok, I'm done!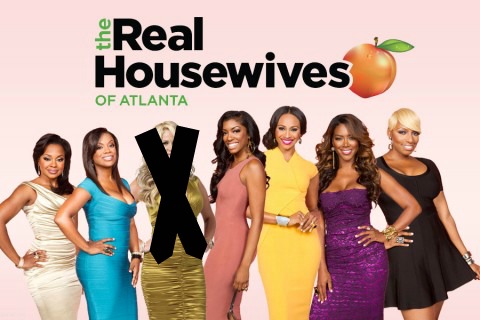 Yours in Healthy, Active, & Prosperous Lifestyles,

P.S. If I had to choose to purchase a DVD based off how they look and present themselves on the show, I'd buy Kenya's.
Rx Fitness Lady wants to know…
Who do you think should get the boot from the RHOA line up for Season 6 & why or do you want them all back? Would you like a fresh face for next year? What is your favorite Reality Wives or general reality TV show?
Who's workout DVD would you purchase if you had to choose between Phaedra, Kenya, & Rx Fitness Lady 😉 ?
Do you like working out on your own or with a trainer/DVD/Instructor?

The following two tabs change content below.
Rx Fitness Lady
Greetings, I'm Joi, a Pharmacist with a passion for fitness & a community leader. I teach BODYCOMBAT, BODYPUMP, Tabata Boot Camp, & serve as a mentor to young girls. My goal is to inspire people to live healthy, active, & prosperous lifestyles through practical blog posts deliveries. You can find me on Facebook and Instagram. You can view more post and subscribe to stay tuned to latest updates
at
Rx Fitness Lady.
Latest posts by Rx Fitness Lady (see all)