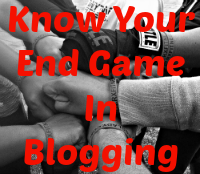 Should I attend Bloggy Boot Camp? YES YOU SHOULD!!! Bloggy Booty Camp is a blog conference put on by the SITS Girls.  My SITS feature day was Friday, just in case you missed it 🙂 ! I am a super SITS fan.  I had 24 Reasons You Don't Have Comments on Your Blog featured on their site and I've made several of the best blog buddies ever there.   Bloggy Boot Camp (B.K.A. BBC) in Charlotte was well worth the registration fee, the gas to drive from Macon to Charlotte, & my hotel stay.  I ordered room service for the first time yall after getting in around 10:30 last Friday night.  Yum Yum!!!
I must admit, I was very nervous about attending my first blog conference.  My nervous energy immediately flew out the window when I made my way into the room and to the first table.  Before I could sit down good, the girl sitting next to me asked me for a business card.
Then right after that, Michelle and Nellie found me at the table and both of them introduced themselves.  I was like, I KNOW WHO YOU ARE, lol.  Apparently, some people look different IRL.  That was funny to me.  We took this picture first thing in the morning!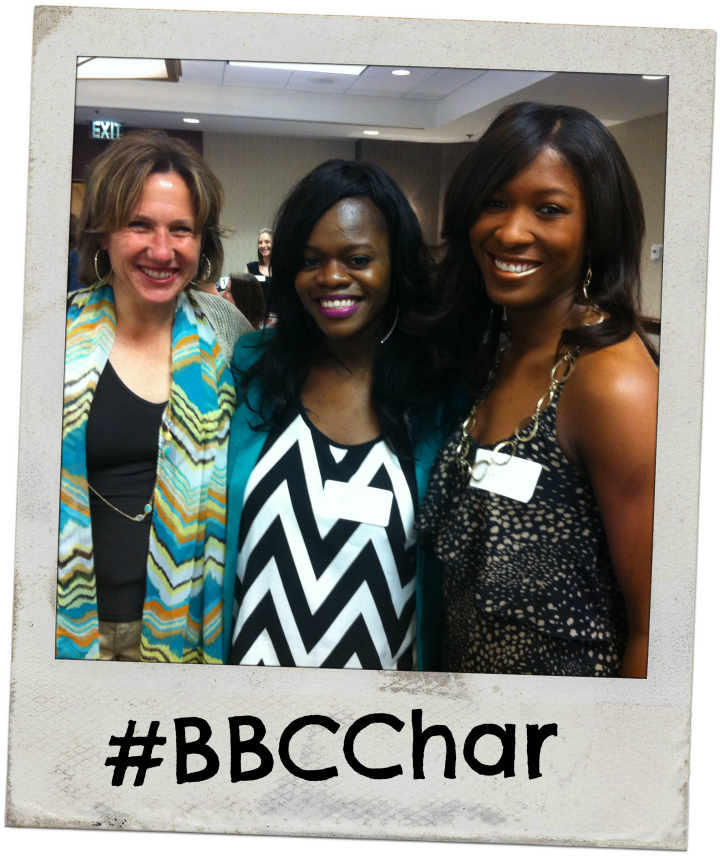 We had a little time to taste coffee (lemonade for me) from Brew Over Ice before getting started. They are one of the sponsors who make BBC happen & I'm very appreciatve of that. BBC is not covered by the $99 we paid so…
Sponsor Love & THANK YOU!
collective bias
MIRASSOU
Salsarita's
BREW OVER ICE
If you follow me on twitter, you know I have a special thank you for BREW OVER ICE as I was 1 of 6 lucky winners of a Keurig!  SWOON!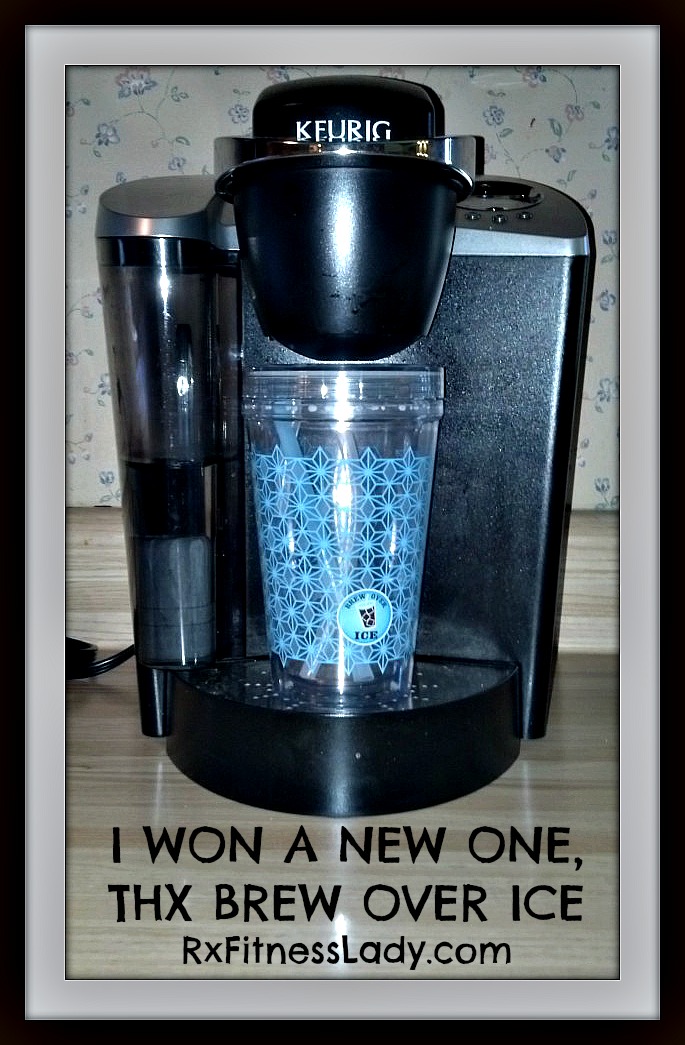 There were several topics discussed at BBC to help you grow your blog to make money.
KNOW YOUR END GAME
I want to just put it out there that TIFFANY ROMERO is all kinds of awesome.  FRANCESCA BANDUCCI, the other creator of BBC was there and participated as well, lovely!  There were so many things that Tiffany talked about that resonated with me.
What I loved about her presentations, was she kept it 100 the entire day.  She was very matter a fact about making her money and unapologetic for the desire to do so.  Can I just pause and get an AMEN!  I don't know why people feel like making money is a taboo topic.  People are quick to comment that a steadfast, female, go getter is "trying to make all the money".  Not all of it, we just know the end game.  The end game is wealth.  Tiffany made it very clear that wealth was her goal.  I share that goal and therefore, I was at attention while she was on the mic!
For me, wealth is having my money work FOR ME passively at the amount I'm comfortable living my lifestyle.   For Tiffany, she had a number and she encouraged us to do the same.  More specifically…KNOW YOUR END GAME IN BLOGGING.  That was our challenge over lunch to dicsuss our end game with our lunchmates.  I ate lunch next to Ashley from the Dose Girls, imagine that!  She made sure our entire table got a turn to declare an end game in blogging 🙂 !
I discussed my end game, part of which is an e-book (you already know that if you read My Liebster Award post.  I have a couple of others that aren't up for discussion obviously on this blog.  They will be revealed one day though…keep following ;)!   I actually started my blog because of my end game, so I was happy to know I was a step ahead with that.
I did learn that there are several options for an end game in blogging.  We learn skills as bloggers that most of the population doesn't have a clue about and that equals MONEY in your pocket!
In getting to your end game, it can feel like you are superwoman with working, parenting, being a spouse, blogging, and the list goes on.   We have to make some tough decisions!  Tiffany's response to this was…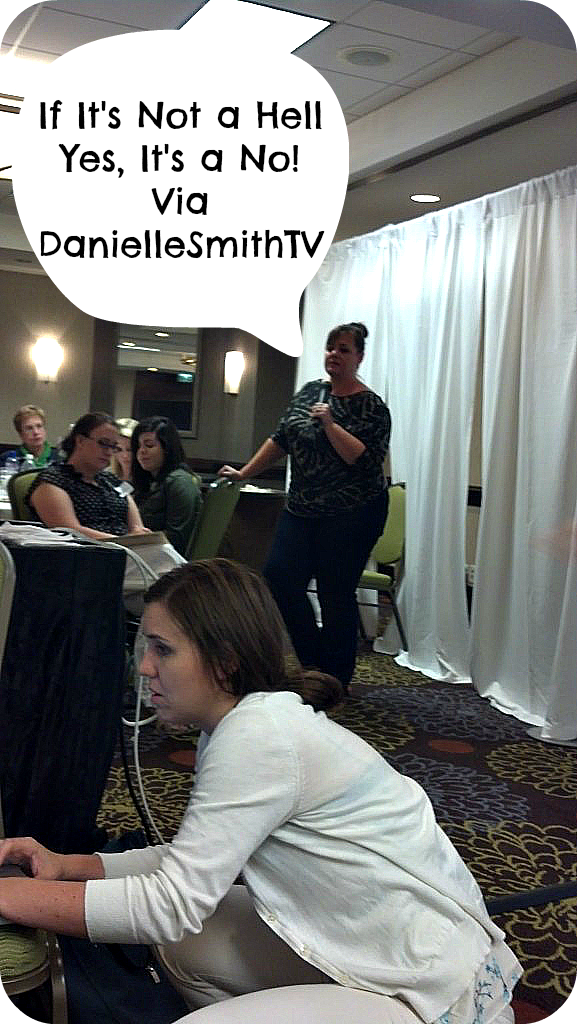 The best line of the entire conference if you ask me!  Ladies, remember that in real life with everything.
TIPS FROM BLOGGY BOOT CAMP  
SEO From Bloggy Boot Camp
I have to thank Collective Bias for the Analytics and SEO session.  Casey Petersen (the presenter) really pulled SEO out of Rosetta Stone land for me.   Before the conference,  that's how I felt like, SEO was foreign lingo.  I'd read a post about SEO, get frustrated, and just close the browser and hope to get it one day.
The light bulbs went off listening to the presentation and Q&A.  When I got back, a video was shared in one of the Facebook groups I belong to.  It was really good and may be helpful to you if you were like me and wasn't fortunate enough to be at #BBCCHAR. Here you go for your spare time…It's old but accurate!

My disclaimer: It really made a difference sitting in the room and being able to hear Q&A, so if it didn't make sense, sorry! Hopefully it helped though.
GOOGLE PLUS IS A MUST!!! – There's no getting around this.  You need to be on there.
TRIBES – FIND ONE OR CREATE ONE appropriate for you.  Tiffany Romero's tribe is not appropriate for you…Em K??? 😉  SN: If someone is out of line in your tribe or unhappy for your success….shoot them the deuces!
ABOUT ME – The first thing I did, when I got out of church Sunday  was change my homepage url to my about me page url on twitter. Everyone had eureka moments with this tip.  Show a potentially new reader/sponsor your best from the jump!
There was so much but I'd end up typing a 3000 word post, lol!  I want to leave you with some prep tips for attending.
TIPS FOR THOSE HEADED TO BLOGGY BOOT CAMP
LAPTOP – Bring your laptop and forget long hand notes or using the iPad. I had 10 pages of notes, but then again…I'm a nerd 🙂 !  Also, during the conference, it was easier to use hootsuite to set up a stream of people tweeting the official hashtag #BBCCHAR. I was able to follow lots of fellow SITStahs.
BUSINESS CARDS – Have them & have ENOUGH of them.  Have them handy even in the bathroom.  The conference moved fast with assigned seating at different tables.  A lot of times, we just passed cards around the table because there wasn't a lot of time to talk.  Totally OK, you can connect when you get home.
NAME TAG – I would make my own name tag, whatever kind you want (stand out). Make it professional and clearly visible with your name and blog name.  If you use a lanyard, make it short enough so people don't look down at your belly to read it.
ATTIRE – Dress in layers at any conference.  The air usually is really cold, but you move around a lot, so you want to be able to take on and off when necessary.
PICTURES –TAKE SOME!  I had to bug a few blog friends because I didn't take any pictures.  You need something for your post, IG, FB or whatever.
GIFTS – Don't leave without getting your gift.  I know because I'm a convention junkie, that planners count on you dipping out at the end without picking them up.  It saves them money.  Hang around and get yours.  There were several tumblers left on the table outside the conference.
Of course I didn't give away all the goodies.  You might be able to glean them from the Bloggy Boot Camp recap link up on this site provided by Four Hens & A Rooster.  I am going to read through all the recaps and see what I missed.
In clonclusion, Should you attend Bloggy Boot Camp?  ABSOLUTELY in my opinion!!!! I have been blogging for 5 months now and the timing was perfect for me.  However, wherever you are, I think you'd benefit from attending.
Join the SITS girls community, get active, and go to camp, meet up with some blog friends, and be inspired.
Don't forget to try to make new friends!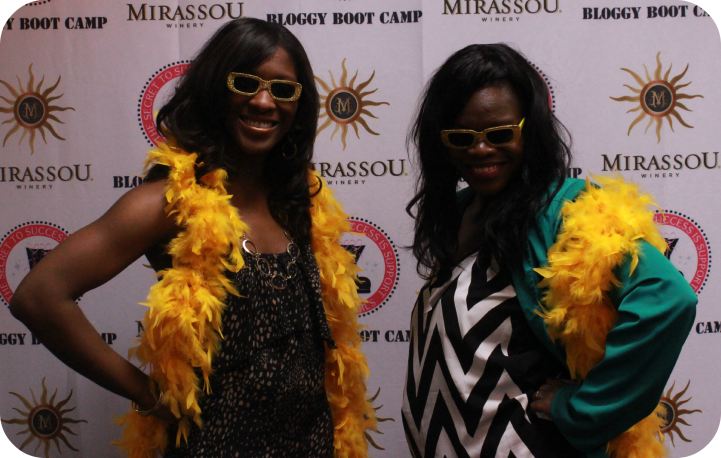 Yours in Healthy, Active, & Prosperous Lifestyles,

Rx Fitness Lady wants to know…
What tips do you have for networking at any type of conference?

Were you inspired to attend a Bloggy Boot Camp after reading my review?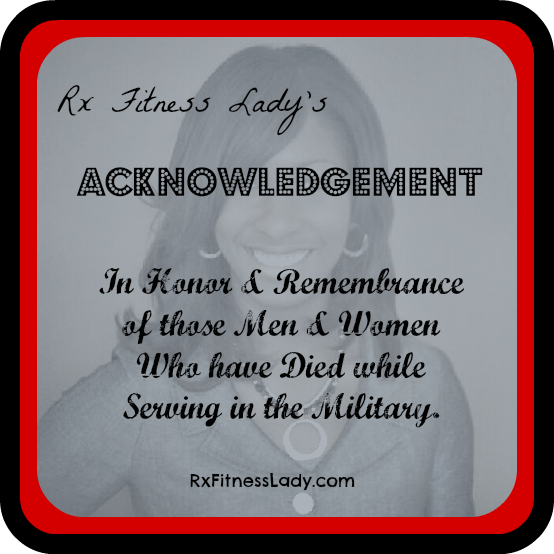 The following two tabs change content below.
Rx Fitness Lady
Greetings, I'm Joi, a Pharmacist with a passion for fitness & a community leader. I teach BODYCOMBAT, BODYPUMP, Tabata Boot Camp, & serve as a mentor to young girls. My goal is to inspire people to live healthy, active, & prosperous lifestyles through practical blog posts deliveries. You can find me on Facebook and Instagram. You can view more post and subscribe to stay tuned to latest updates
at
Rx Fitness Lady.
Latest posts by Rx Fitness Lady (see all)