CONGRATS to all who have been hanging out with me this week for the party! The daily/individual posters, blog friend's visits, and regular readers have all made this week a lot of fun!
I hope if you are a blogger, you enjoyed the party and completed a challenge on your blogging journey & regular readers I hope you learned something, was entertained, and found some new blogs to follow.
Welcome to the final day of the 2nd 7 Day Mini Blog Challenge Party!
Today's Prompt  –Blog Love "Post Specific"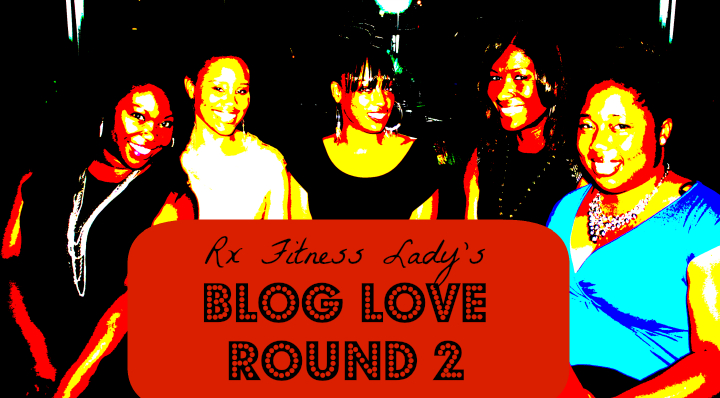 I've made some new friends since the last blog party blog love.  Here are some post you should read that might make you fall for a new blog friend!
Let's start with Brittany of My Own Balance! I met her just a month ago on this post "Career Change". She's an attorney & I think you will enjoy reading about her journey toward her dream job.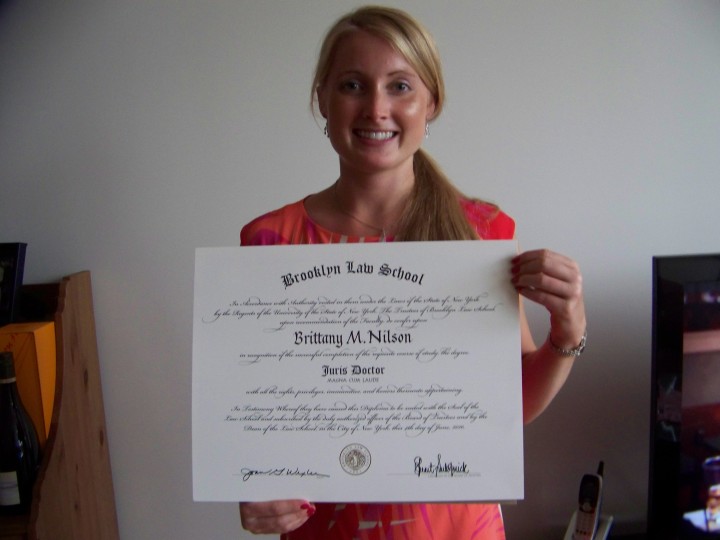 I met Brittany through Allie of Vita Train 4 Life.  I really can't remember what post I first read, but I have one that will fire you up for sure "Sexism, You Be The Judge".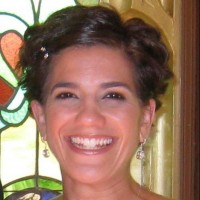 Alison @ Embrace the Struggle wrote an excellent posts recently on fear!  She manages to get our balls rolling in the thinking department.  She also is the wittiest commenter ever! Lovely addition to anyone's blog community.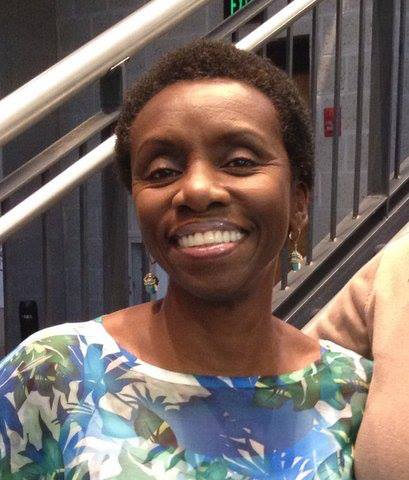 Kenya @ KenyaGJohnson has been blogging for a while and I've known Kenya for most of my blogging journey.  However, we connected further the last few months and I am choosing one of her post from this week on self-publishing.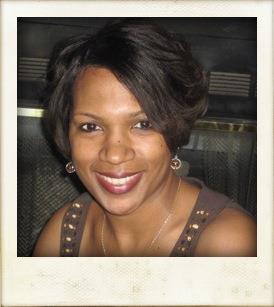 If you know your end game in blogging is publishing and you want to self-publish, take heed to her warnings!
Leah @ Raising Flowers and Skids is such an inspirational blog in the blended family community.  Her blog is diverse and she won the battle of successfully blending her family. I've learned much in the short time I've known her on life issues in general.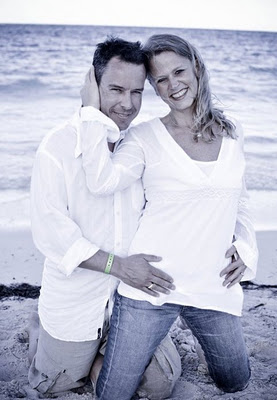 That's all folks! I can't thank you enough for attending this week! I am still making my way around your posts.  I am thoroughly enjoying reading them and the fellowship amongst party participants.  Your efforts are VERY MUCH APPRECIATED!
Until next time!
XOXO!
Rx Fitness Lady wants to know…
If you aren't posting today, please share with us a blog that you love to read!

What did you learn from the party?
What was your favorite post topic from the party? Your least favorite?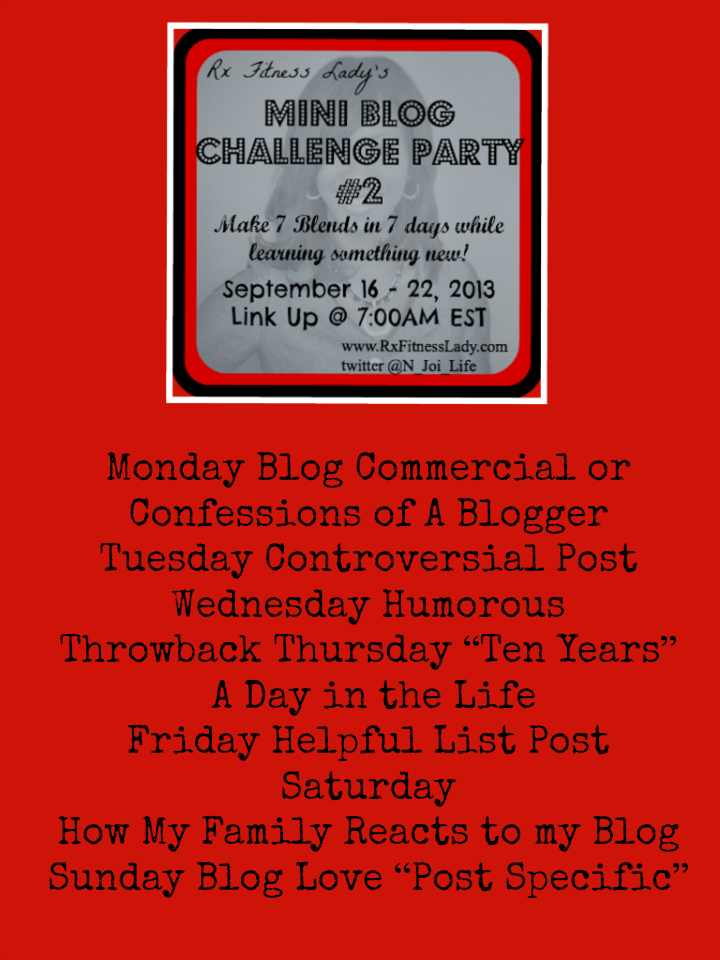 ***BLOGGERS PARTICIPATING IN THIS MINI BLOG CHALLENGE PARTY – Leave your links in the link up  below, choose a pretty picture for your thumbnail, and please remember to HOP AROUND THIS WEEK (at least 1 new connection a day) to show some love to other bloggers & make new friends!***
Don't forget to hashtag #MBC when you leave a comment so the blogger knows you are participating in this Mini Blog Challenge & they will visit you back!
IF YOU ARE PARTICIPATING THE ENTIRE WEEK ( You think 🙂 ) , LINK YOUR BLOG URL, IF YOU ARE CHOOSING POSTS, PLEASE LINK EACH INDIVIDUAL POST. 

LINK YOUR BLOGLOVIN' HERE! Remember: Quality Over Quantity 😉 


The following two tabs change content below.
Rx Fitness Lady
Greetings, I'm Joi, a Pharmacist with a passion for fitness & a community leader. I teach BODYCOMBAT, BODYPUMP, Tabata Boot Camp, & serve as a mentor to young girls. My goal is to inspire people to live healthy, active, & prosperous lifestyles through practical blog posts deliveries. You can find me on Facebook and Instagram. You can view more post and subscribe to stay tuned to latest updates
at
Rx Fitness Lady.
Latest posts by Rx Fitness Lady (see all)