Well CONGRATULATIONS to those of you who've completed the challenge wether it was posting or following along with me for all 7 days! It's DAY 7 of my first blog event: the 7 Day Mini Blog Challenge Party!  Today's topic for bloggers participating is "List 7 Blogs to Follow & Why".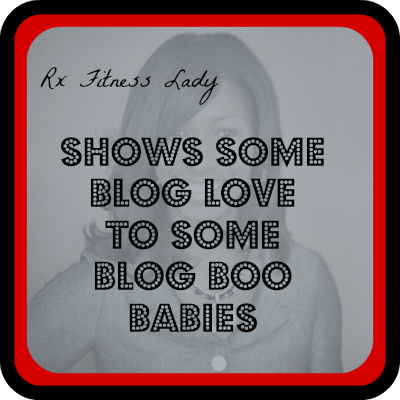 Keep in mind, this is a prescheduled post!  If you have just wooed me in the last 7 days, then unfortunately, I couldn't include you in this list. I am known to throw out mentions up in here though, so you will feel the love one day 🙂 !
IN NO PARTICULAR ORDER
Kim @ Being A Wordsmith – She is a writer and fairly new blogger.  I just met Kim not too long ago.  What am I talking about? I just met most you in the last 5 months, lol.  Anywho, we are so much alike, that I just had to start off with her.  She talks Reality T.V., Young & the Restless, her little man, & more!  Every post, we are like…HEY ME TOO 🙂 !
Hope @ Defining Hope  There is too much to say about her!  Blog title says it all!  YOU WILL BE INSPIRED! Christian, Wife, Mother, Chiropractor, Entrepreneur, Runner & I just love her to pieces!
Kita @ Say what u wanna &/or KoKoa Magazine Isn't that enough?  She runs a blog and an online magazine.  You will get uplifted with laughter on her blog for sure with her straight forward candor.  The magazine is another story!  It's inspiring in a family way.  There is all kind of beautiful uplifting stuff over there; community organizations, small business stories, parenting, recipes, and more!
Carli @ Real Into – This is the real deal for fitness!  Any question you have, she's got an answer.  She also, kindly browses the blogosphere and Healthy/Fit print media for interesting finds which she reports on Saturdays.  I love it.  Oh and she has Giveaways galore!!!
Nellie @ Brooklyn Active Mama  If you want to see life in the fast lane, follow this lady!  She is hustling and bustling around Brooklyn teaching Zumba, raising 2 boys with her high school sweet heart, & attending amazing events which she always reports on.  Oh she works full-time too!
Michelle @ A Dish of Daily Life She is a super sports mom and as an former child athlete who drug my parents all over, I relate to so many of her posts.  She's also a social media ninja with great tips! You can be sure she'll engage across social media.  I learn a lot from her.
Andrea @ Be Quoted This blog is about whatever she chooses!  Sometimes it's entertaining, educational, motivational, or it'll just make you think.  Right now is when I'm cutting in to mention a few things from the week!
Blog Party Ramblings
Speaking of Andrea, she must have been the most spiritied at the party!  I saw her commenting through out the party with so much TRUE PARTY energy and on twitter…#MBC! She made me smile, but she really blew my mind with this post SHE TYPED ON HER SMART PHONE!
Hope, Gillian, Veronica @ V'Watts Thoughts, Carli, Veronica @ My Finessed Life, Trinity, & Kim completed the challenge every day! Way to go ladies.
Shanique suggested I provide the links at the bottom of each post.  Thanks boo! She also wrote a problem solving post for bloggers about  Blog Envy.  It was worth the read blog boos!
There were so many great posts!  The vlogs & podcast made my Thursday!  It was so good  to see and hear some of you :)!  Thank you to EVERYONE linked up below. It means the world to me that you participated in this blog party! Even when I had to bow out after getting that email that I was going to have my SITS featured day.  I really enjoyed seeing you mingling on each others blogs. I do hope that you made as close to 7 new friends as possible. The other purpose was to learn something new. I'll trust that you did something new or learned something by mingling.  Thanks again ladies & to loyal readers!
Back to business as usual!  See ya tomorrow!
Oh!  There is still time to ENTER MY $100 GIVEAWAY!
***BLOGGERS PARTICIPATING IN THIS MINI BLOG CHALLENGE PARTY – Leave your links in the link up  below, choose a pretty picture for your thumbnail, and please remember to HOP AROUND THIS WEEK (at least 1 new connection a day) to show some love to other bloggers & make new friends!***
Don't forget to hashtag #MBC when you leave a comment so the blogger knows you are participating in this Mini Blog Challenge & they will visit you back!

The following two tabs change content below.
Rx Fitness Lady
Greetings, I'm Joi, a Pharmacist with a passion for fitness & a community leader. I teach BODYCOMBAT, BODYPUMP, Tabata Boot Camp, & serve as a mentor to young girls. My goal is to inspire people to live healthy, active, & prosperous lifestyles through practical blog posts deliveries. You can find me on Facebook and Instagram. You can view more post and subscribe to stay tuned to latest updates
at
Rx Fitness Lady.
Latest posts by Rx Fitness Lady (see all)