My collegiate coach from FVSU retired this year.  I missed Coach Bartley's retirement banquet  a few weekends ago because I was working.
While I was up late that night at the pharmacy, I got some text messages from my former roommate/teammate that made my night.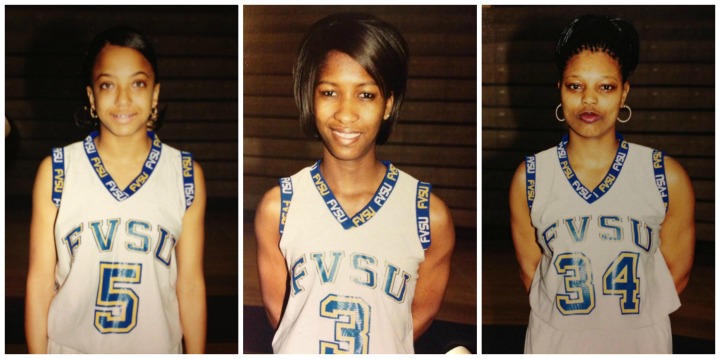 ONE TIME FOR THOSE ARMS OF 20 Y/O COLLEGIATE ATHLETE JOI 😉 ! 
Maria #5, sen't me the pictures!  She was my roommate in the dorm.  Tootie, #34 was my roommate on the road! I love them both! 
These throwback pictures and reflection on my time spent with this coach prompted today's post!  I am a very proud Alumna & supporter of academics and sports at FVSU. You may remember I was the speaker at the fundraising basketball reunion earlier this year.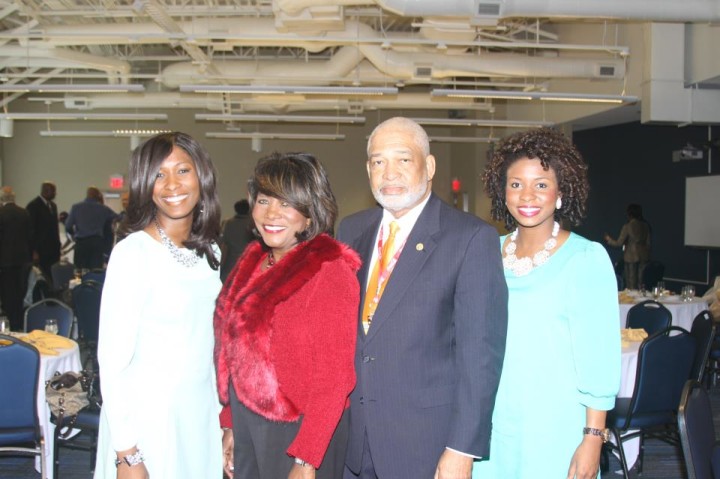 I learned a plenty on the court & I am sharing a bit of it today with you!
In keeping with the Rx Fitness Lady theme: Live Healthy & Active. Be Prosperous. …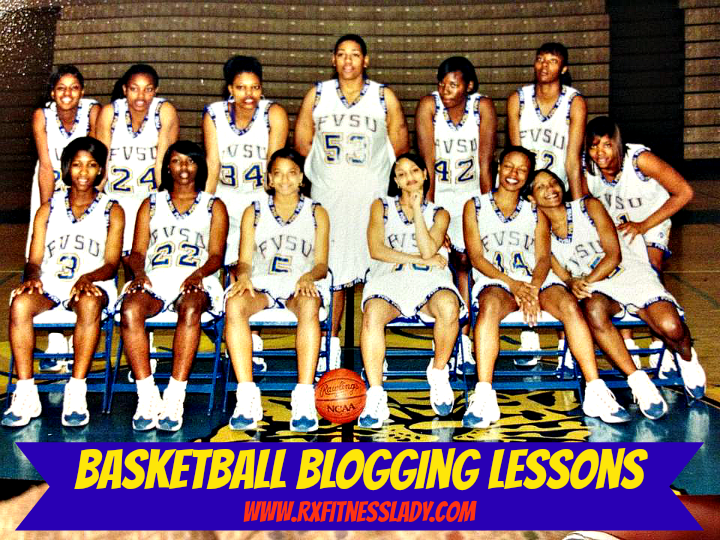 TIME MANAGEMENT  & SEASONAL SACRIFICE – Playing collegiate sports while maintaing an academic scholarship required serious time management.
Does working overtime, moon lighting, BLOGGING, building a business, &/or working your side hustle sound familiar? YEP, those crazy years don't totally account for my ability to multi-task, but it sure did help!
KNOW YOUR PERSONNEL – I went into detail about this a couple of weeks ago with the Right Mix of Blog Friends and Real Friends.   The foundation for that post came from playing team sports and knowing my role!
As stated previously, KYP can apply to all areas of life that require teamwork; work, church, organizational, etc.
CHARACTER DEVELOPMENT 
ADAPTING – You don't have to personally like someone to put in a team effort together to reach a common goal. 
There's always someone better than you at something, just DO YOU & DO IT WELL!
EXCEPTIONAL COACHING  – Having a good coach like Coach Bartley (Inducted in HBCU Hall of Fame & history maker with being the winningest coach in HBCU history, WHOOP!), leads to success >>>Championships! I continue to surround myself with mentors and follow more famous influential people too. Operate in good company at least some of the time. 

ACCEPTANCE – There are things in life that we have to accept and deal with.  One of those things being when people are really good at something, they can get away with murder!
 LIVING ACTIVE LIFESTYLES
Early morning conditioning during preseason taught me preparation (S/O to you 5:30 A.M. fitness buffs).  I will be able to do 5:30s one day when the kids come, but for now, I don't have to, so THERE! Rock it out early risers! 
Training harder with weights and running to build better endurance proved to be beneficial against the competition in the long run seeing as we won 4 SIAC Championships!  Just consider weight loss the competition and train harder to lose that weight! 
Fostering Bonds with Teammates – You don't have to be friends with everyone, but you will be more successful if you have a confidant that can relate to what you are engaged in. Fitness Buddies at the gym can be the motivation you need to get going and stay focused!
That's all for a My Health Monday tied in with some fitness!
I hope you were able to glean something from today's post wether you are a sports mom, potential sports mom, hesitant sports mom, or whatever!  I would hope you keep an open mind about children playing sports! It has blessed my life on so many levels!
Have a great week!
Rx Fitness Lady wants to know…
Did you play a sport in high school or college? Which one?

Would you play in an adult recreational league for maintaing your fitness goals?
How do you feel about children & young adults playing sports while receiving an education?
What else would you add to this list? 
Did those throwback pictures make you giggle or what?

The following two tabs change content below.
Rx Fitness Lady
Greetings, I'm Joi, a Pharmacist with a passion for fitness & a community leader. I teach BODYCOMBAT, BODYPUMP, Tabata Boot Camp, & serve as a mentor to young girls. My goal is to inspire people to live healthy, active, & prosperous lifestyles through practical blog posts deliveries. You can find me on Facebook and Instagram. You can view more post and subscribe to stay tuned to latest updates
at
Rx Fitness Lady.
Latest posts by Rx Fitness Lady (see all)