It's too hard!
I can't keep up!
It's an intimidating environment!
Do these descriptions of a group fitness class sound like something you've heard from others or that you've verbalized?  These are common reasons why people tell me they've never tried a class before.  Group fitness is second nature to me and it's my absolute favorite form of exercise.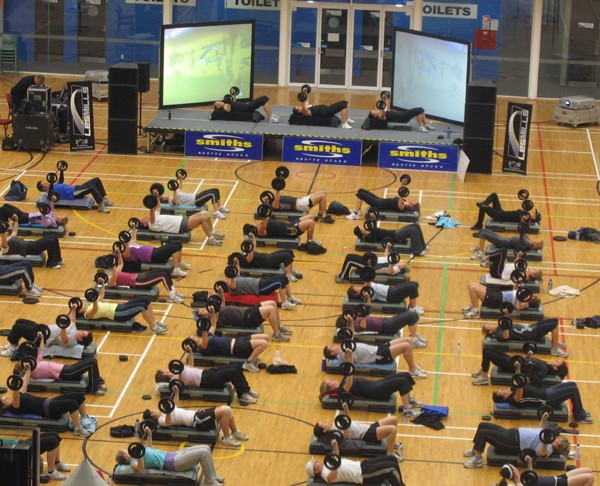 People who take group fitness regularly may take advantage of the comfort they find in attending classes week to week.  For some people, it is an ordeal that requires massive mental preparation sometimes resulting in complete let downs after attempting a class.
When I started this blog, I just started talking about Group fitness, because…well, I just love it.  It occurred to me while reading through your comments and browsing the interwebs, that a little orientation to group fitness might be welcomed and appreciated to readers as it is one of the most common forms of exercising for weight loss.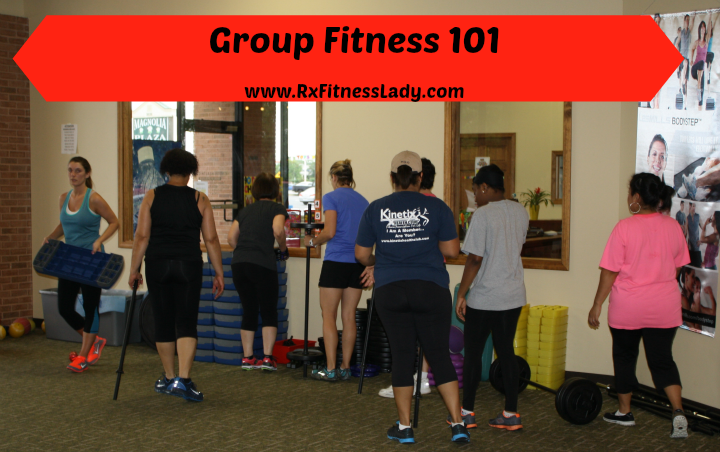 A GUIDE FOR SMOOTH TRANSITION INTO GROUP FITNESS CLASSES
ATTIRE FOR (MOST) CLASSES – COMFORT IS THE KEY
Wear comfortable shoes (a cross trainer is probably the best if you take multiple classes) If you follow me on Instagram here, you'll see my favorite shoe is the Nike Free 3.0, it's actually a runner but it's so light weight and I love it.
Wear a supportive bra & comfy underwear ( I go commando, but that's what works for me)
Try not to wear clothes that are too tight or revealing, anything that will cause you to keep adjusting (i.e. pulling a shirt down so your crack doesn't show from behind, or pulling your pants up, etc.. This takes away from your focus)
BEFORE THE CLASS
Drink water 15 minutes before class
Try to make a run to restroom right before so you don 't have to leave out in the middle of class (no worries if you do though)
Try to arrive a few minutes early & introduce yourself to the instructor if it's your first time & to ask any questions
For best hygiene purposes, purchase your own exercise mat for stuff like abs and or flexibility classes
Bring your own towel and water bottle
If you are pregnant or have any form of ailment, get your doctor's approval before participating.
Set up/Stand next to a fitness buddy or someone who works out at the same pace as you
Give yourself & the instructor enough personal space and try not to stand directly in front or behind someone (make windows when space permits)
Try not to eat gassy foods prior to class, people do understand your passing of gas but it just makes you uncomfortable and the rest of the class.
DURING THE CLASS
Start with only a part of the class.  The most recent research as provided to me as a Les Mills instructor is to transition members into the program over 6 weeks. So you would start with 20 minutes and then add a track (song) each week over 6 weeks so you won't feel defeated at the end.
If you are late and the class is already smoking, try to ease into the workout
Try to keep the noise to a minimum.  It's ok to enjoy a few words between tracks with your friends, just don't overshadow the instructor's voice.
Use controlled movements (no jerky motions)
If you need a role model other than the instructor, try to move in the peripheral view of a seasoned participant so you can emulate them…(sometimes it's hard to follow the mirror image of the instructor)
If you are short on time, try to make clean and quiet late intros and early dismals
Try not to go into auto zone (meaning daydreaming & not focusing on your form)
Listen to safety cues in all classes & note the purpose for the move (know that it's fun but maximize workout by keeping good form & being safe)
If the impact is too high, take the lower option, if they haven't shown you one, march in place.  If you need to stop, then do so, grab water and come back
Stay in your lane, don't worry about the girl jumping 5 feet in the air, do whatever level of the workout you can do
Stay for the cool down to lengthen your muscles out and to make sure you don't get sore. If you have to leave early, stop the class 5 minutes before your desired departure and step out of the room and do your own cool down.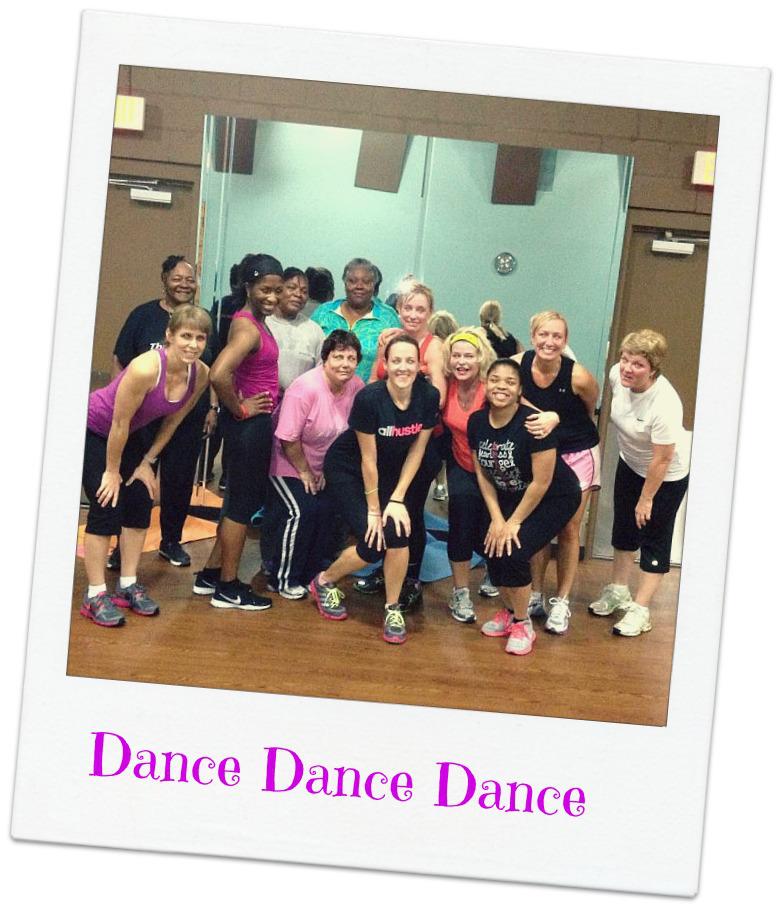 AFTER CLASS
Tell the instructor thank you or what you liked about the class
Get all your questions answered and ask for personalized demos on anything that was tricky for you
Bring a clean top and bra to put on after class to avoid getting sick going out in wet clothing
I hope you found this helpful.  Most important to remember is that ALL are welcome!  If for some reason, you don't feel welcome in a class, address the reason with the instructor. If it doesn't get better, find a gym that will cater to you.  All members deserve to feel important, appreciated, & cared for with good instruction and safety cues.
Have fun at your next group fitness class & make some noise.   It makes a difference!!!
Yours in Healthy, Active, & Prosperous Lifestyles,
Rx Fitness Lady wants to know…
What other tips do you have for a newbie?
What do you like most about group fitness?
What do you think of going commando at the gym?

The following two tabs change content below.
Rx Fitness Lady
Greetings, I'm Joi, a Pharmacist with a passion for fitness & a community leader. I teach BODYCOMBAT, BODYPUMP, Tabata Boot Camp, & serve as a mentor to young girls. My goal is to inspire people to live healthy, active, & prosperous lifestyles through practical blog posts deliveries. You can find me on Facebook and Instagram. You can view more post and subscribe to stay tuned to latest updates
at
Rx Fitness Lady.
Latest posts by Rx Fitness Lady (see all)