It's Cherry Blossom time in my beautiful city of Macon, GA.  We happen to be the Cherry Blossom capital of the world, despite the weather preventing the blossoms as usual this year.   The people have still traveled here and the event calendar is still jam packed with a host of activities for you to enjoy.  Here's the thing….quite a bit of the festivities are held outside.  That's no problem if pollen does not affect you.  However, if you are like me, pollen season is your least favorite part of the year!
There is good news!  There are some approaches you can take to hopefully get relief.  You may not want to subject yourself to the Cherry Blossom festivities, but at least you can get along with the regular day to day routine with minimal suffering.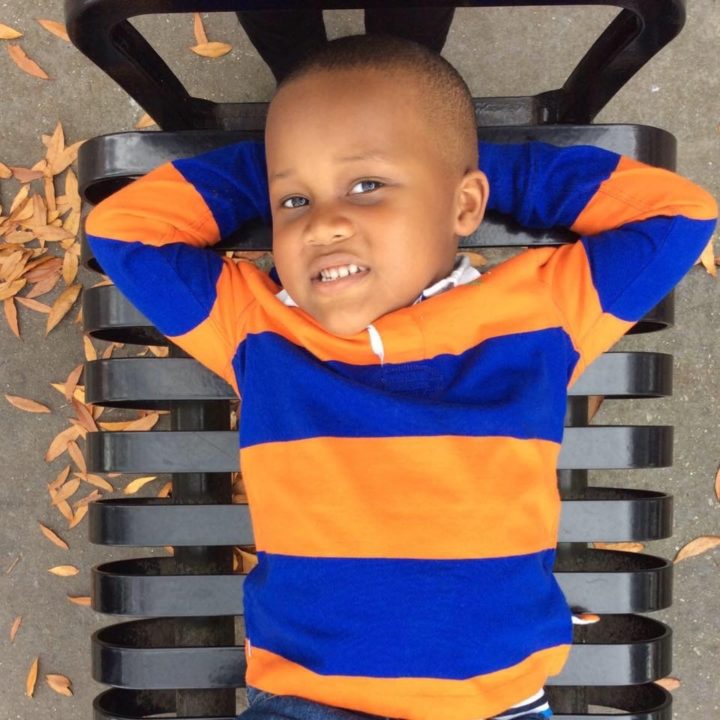 My God son and I had lunch yesterday and every time he sneezed, he said "sorry, my allergies are bothering me", lol!   He gets the shine for today's post!
Every year around this time, I get to sneezing and wheezing, with runny eyes and runny nose.  I was at work a couple of weekends ago, and literally sneezed like 100 times in a nine hour shift.  My technician was laughing because she thought my sneezes were cute.  HA, not a laughing matter for me.  I went right home and got to work.  The one antihistamine I had taken was clearly not working!
HOW TO TREAT ALLERGIES TO POLLEN 
"Seasonal allergy sufferers, what do you take for relief?"  <<< A question I answered on Facebook and pretty much every time I go out these days, not just at work either.
Personally, at the beginning of the season, I was on (ALL STORE BRANDS but will reference brand names for name recognition and easier application on your part)…
Zyrtec at bedtime
Claritin in the morning (Can substitute Allegra if that's your preference)
Flonase nasal spray in the morning
When my sneezing is out of control a WAG product "Chlorpheniramine/Pseudoephedrine" at night and skip the bedtime Zyrtec
This is not a regimen you would do on your own.  Your doctor would have to recommend you taking more than once daily dosing antihistamines. 
Two weeks ago, Xyzal was made available Over-the-counter and I switched to that at bedtime and stopped both the Zyrtec and Claritin.  I still take the Flonase in the morning and I'm currently doing exceptionally well for pollen season.
That's my answer and what works for me.
General Guidelines
Nasalcrom
First-generation antihistamines (i.e. Benadryl)
Second-generation antihistamines (i.e. Zyrtec, Claritin, Allegra)

It has been my experience through practice personally and professionally that you will often times have to switch from one antihistamine to another to get the best relief. 

Third-generation antihistamine (i.e. Xyzal)
Decongestants (i.e. Sudafed)
Nasal Sprays (i.e Flonase, Nasacort, Rhinocort)
Any number of these some in combination with each other can provide optimal care for you this season.
CAN I PARTICIPATE IN OUTSIDE ACTIVITIES 
When I was in middle school and high school, I played basketball.  I was nick named Speedy by my friend's father.  Every year, the track coaches would try to convince to run track.   Some years I gave in and went out there, other years I didn't even try it.  EVERY year that I did try to go out there,  I only lasted one day.  I have some serious pollen allergies.  My mother would tell me every time to give it up.  I begged and pleaded to give it a try to no avail.  I always ended up sneezing with puffed up eyes stuck together the next day.  My advice is to skip the Cherry Blossom Festival and all other outside activities while the pollen is out. 
TIPS FOR GETTING THROUGH POLLEN SEASON 
Obviously, I am of the opinion that you should stay inside as much as possible but definitely in the mornings.   If you have to go outside, go later in the day when the pollen levels are not as bad or after rain showers.
Wear sunglasses EVERY time you have to go outside.
Wear a mask if you have an activity that requires you to be outside longer than the standard walking in and out of buildings.
Don't ride around with your windows down nor open windows at your house
Use the drive thru $5 car washes on a regular (every other day if you need to).  A lifetime ago, I had a boyfriend that rinsed the car off for me every time he saw me 🙂 ! You may be able to convince your non allergenic significant other to do the same!
I always have to remind you about my DISCLAIMER when I share content like this!
I hope this post helps!  God bless us all through this season.
Yours in Healthy, Active, & Prosperous Lifestyles,
Rx Fitness Lady wants to know..
How do you manage your pollen allergies?
Have you ever visited the Cherry Blossom Festival in Macon, GA? 

The following two tabs change content below.
Rx Fitness Lady
Greetings, I'm Joi, a Pharmacist with a passion for fitness & a community leader. I teach BODYCOMBAT, BODYPUMP, Tabata Boot Camp, & serve as a mentor to young girls. My goal is to inspire people to live healthy, active, & prosperous lifestyles through practical blog posts deliveries. You can find me on Facebook and Instagram. You can view more post and subscribe to stay tuned to latest updates
at
Rx Fitness Lady.
Latest posts by Rx Fitness Lady (see all)