Life always seems to be coasting along until something happens and drastically changes it.
I am talking about my real job cutting hours and eliminating the need for 2 days in my schedule! As a result, I got moved to another store and thus, have to work EVERY FRIDAY morning!
Friday mornings for the last 3 years have been the happy part of my week.  Getting the day starting with 45 minutes of BODYCOMBAT followed by another 45 minutes of BODYPUMP, what better way to start the weekend?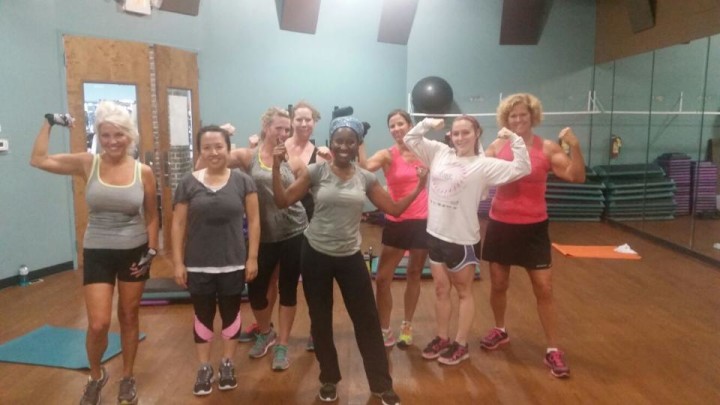 Apparently working an 8 a.m. to 4 p.m. shift is if I want my 80 hours a pay period.
I was pretty upset about this change but I tried to find the positive in all of it, so here we go!
First and foremost, I did not get the pink slip! I actually like my job as a pharmacist at the chain I'm currently employed with. 

I don't have to drive an hour to another city 2 days a week anymore!  However, I will miss this awesome pharmacy team…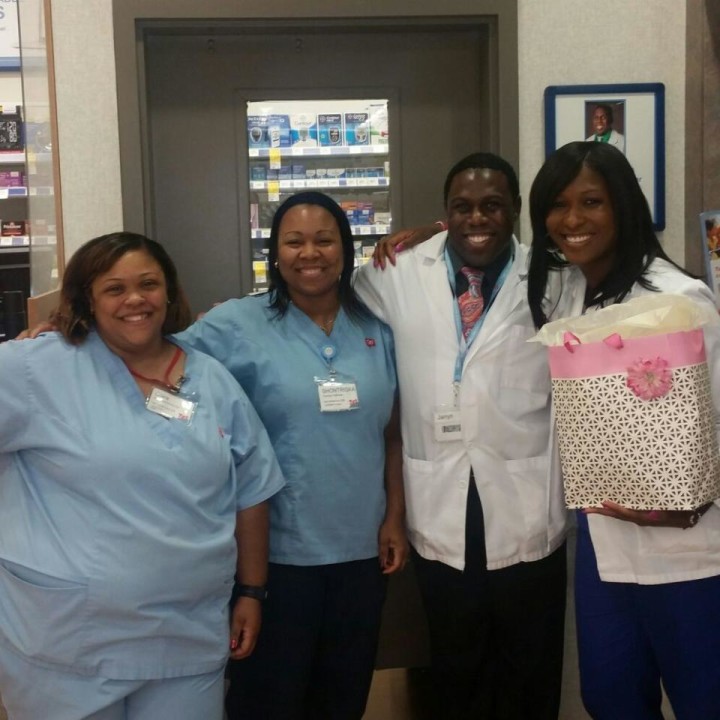 I now get to service the community where I; attend church, get my hair done, get my nails done, do my banking, and where my Mother was raised!
I will have my own night group fitness class for the first time.
I get to teach the full hour of BODYPUMP instead of the 45 minute version, includes the biceps and triceps tracks.
I have an extra 2 days to do lunch dates with my loved ones with this new schedule.
I get out of the busy Friday afternoon crew at the beauty shop. Hoping for a shorter stay on Thursdays.
I will be looking up and embracing these changes with a positive spirit going forward.  This Wednesday will be my first night teaching this new class. Wish me luck!
Yours in Healthy, Active, & Prosperous Lifestyles,
Rx Fitness Lady wants to know…
How do you adapt to changes on your job?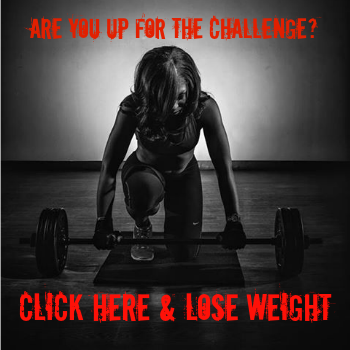 The following two tabs change content below.
Rx Fitness Lady
Greetings, I'm Joi, a Pharmacist with a passion for fitness & a community leader. I teach BODYCOMBAT, BODYPUMP, Tabata Boot Camp, & serve as a mentor to young girls. My goal is to inspire people to live healthy, active, & prosperous lifestyles through practical blog posts deliveries. You can find me on Facebook and Instagram. You can view more post and subscribe to stay tuned to latest updates
at
Rx Fitness Lady.
Latest posts by Rx Fitness Lady (see all)