When I started blogging, I shared with you some Customer Service Confessions of A Community Pharmacist.  Since people are always asking what's the graveyard shift like…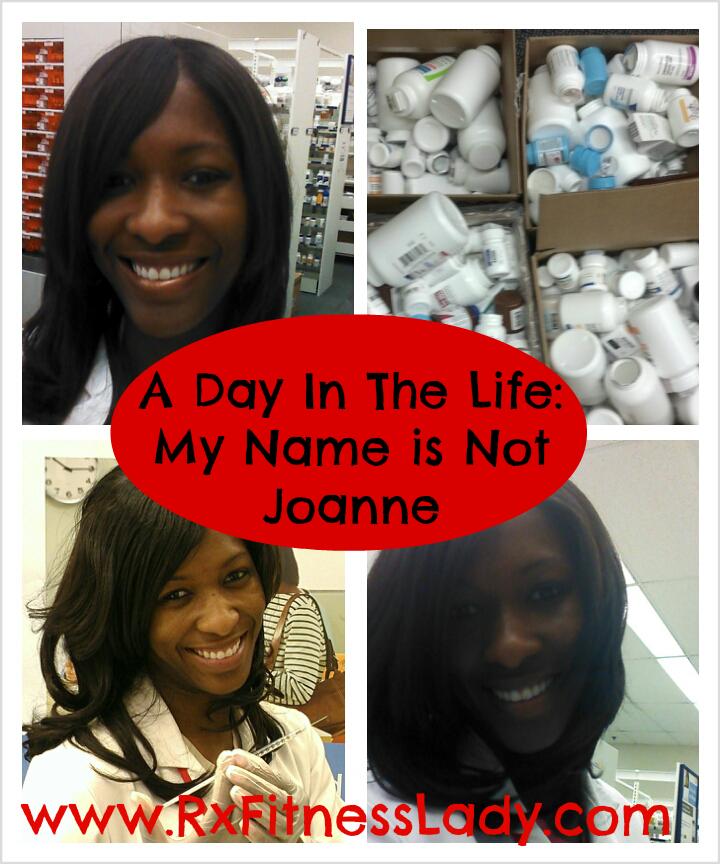 More on the title later, keep reading….
In my Law & Order: Special Victims Unit narrator voice…
"In the healthcare system, nighttime incidents are considered especially "urgent". While most of you are sleeping, the dedicated Pharmacists who assist in resolving these "emergencies"  are members of an elite squad known as the Overnight Shift.  These are their stories" 
Insert a bid DA DUN…..
A DAY NIGHT IN THE LIFE OF AN OVERNIGHT PHARMACIST, THE WEEKEND
7:00 PM – Wake up an hour early to finish my last 2 nights because we have to go at 9:00 PM instead of 10 PM on the weekend (already irritated).
Goal is to be out of the house by 8:15 at the latest!
Walk through the door to be teased by my favorite!  (I can't help it, I lived in Savannah for 3 years!)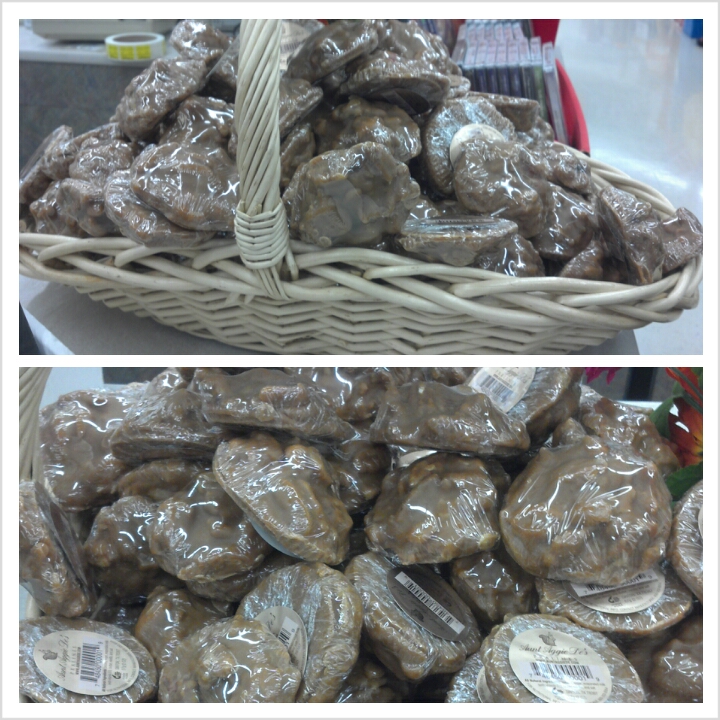 9:00 PM – Log on to the computer, suck the last wind because the technician leaves out the door with the day pharmacist and I turn into Pharmacist/Technician/Cashier/Bathroom Door Opener, etc.
That was my last time reference for the next 3-4 hours because it all runs together during the busiest part of the night…so just imagine all of these things continuing to happen!
VERY FIRST CUSTOMER – I need to get this filled "REAL QUICK" Me: Do you have your insurance card? No, I left it at home, can you just look it up for me.  I will have to call, it will probably take a few extra minutes, give me about 15 or 20 minutes.
GUIDE LEE!!!!! Just for 1 lil prescription…..
NEXT UP…
FYI – We don't have that fancy machine that patients sit down in and get a blood pressure reading taken.
Patients comes in says they haven't taken their blood pressure medicine in a week and they don't feel good, can I take their blood pressure to see if it's up?
While I'm standing outside the pharmacy taking this BP reading, a man that's my peer rolls up on me to ask where the "magnum" condoms are located!
BOOOYYY STOP!!!!
Parent walks up and ask for a medicine dropper.  Ma'am, we sell them on aisle whatever.  They start going off about why I can't give them one.
*side-eye* Why do they think we sell them?  The ones behind the counter are for prescriptions.
Already for like the fourth time, I've thrown laid down change on the counter in the exact form that it was given to me only to leave the patient with the pie face holding their hand out for change.
BOY or GUURRLL STOP!!!!
The same old man keeps calling on the phone because he tastes soap in his mouth after washing his dentures & wants to know if this is ok?
Since it didn't work when they requested needles "for Granny" earlier, now they send in their homeboy to ask for needles for their dog…
I run to bathroom, find ramnants of shooting up in the stall & a used pregnancy test in another stall
Dude walks in and ask for Plan B, he states, I know this is extremely awkward, but do you think I could take you out some time?
Phone is ringing again…Classic line "I found this pill in such in such (usually they blame it on the kid), I want to make sure it's not this this and this" Can you tell me what it is…No I will not be the drug information specialist for your pop a pill party!
At this point, I have 3 or 4 in the drive thru, another 3 or 4 in line, and the phone is ringing… I ask the next customer "May I help you",  They respond "So, you working by yourself tonight" & they proceed to do small talk!
Phone rings  – This is Jane Doe, I need you to refill EVERYTHING  on my profile that has refills.  I try to ask them what they want because it never fails, they come in and don't want certain medications….It doesn't matter, I have Medicaid, just fill EVERYTHING ON MY PROFILE like I asked
That urkes the stew out of me!
Then when they get there, they are fussing about what cost money!!! They want completely zero copays….$.50 is highway robbery….anyway…
By now, about 3 or 4 people have called me Joanne over the phone…What do you think?
Click the link & listen…
Phone rings again – Hi Joanne (aggravated), I need to speak to the pharmacist.  Me: speaking… Pt: I said PHARM-A-CIST not the tech,  Me: SPeeeekkkiiinnnngggg!
On that same note….
(Face to face) – Pt walks up and sees me with a white coat on, nobody  else in the entire pharmacy with me and tells me to go ask the pharmacist blah blah blah
After I finish my gone with the wind swirl as I look for myself, I inform them that I am the pharmacist
Of course they respond with something like…where's the man pharmacist or you don't look old enough to be the doc!
Phone rings….
I'm leaving "First thing in the morning" to go to a funeral (I'm suppose to get all gushy here), can I get my pain pills early
What do you think my answer is?
These type of people usually respond to my professional rejections with something like…
B1TCH…..you better this and that
Or You just a Stupid A$$ Pharmacist, that's why yo dumb A*S works the night shift
LMAO, it's actually quite entertaining to me
Did I mention I've filled about 40 perscriptions at this point, solo dolo!
2:30/3:00 ish
When it's been slow for a while, that's when I usually try to eat my lunch.
GUARANTEED I don't make this stuff up.  If I bring something like a salad, nobody bothers me.
If I bring something like leftovers that I have to heat up, 95% of the time, patients walk up right when I get back and while I'm eating & I have to keep re-warming my food up!
I think there is an irritate Joi radar that calls them in!
I head to the restroom after complete silence (no phone ringing, drive-thru, or walk up) for…let's just say 45 minutes.
When I finally return there is ALWAYS someone waiting talking about they've been waiting 15 minutes…Again I say
GUURRLLL STOP!!!!  When I tell them 10 or 15 minutes (note how I said 10 or 15 because I was in the restroom and not 15 or 20)…Guess what they say!
GUUIDDEEE LEEE!
Girl has been up all night wondering should they or shouldn't they take a Plan B for that little shenanigan the other night.  They are down to the wire with the 72 hour window & decide to come in…CURRENTLY it is backordered and they want to get mad at me.
7:50 AM (Note how I am supposed to get off at 8:00)– Patient walks in and wants a flu shot…I get it done in record timing
Phone rings… "Hi Joanne, are you the Pharm-iss"  Me – Hold Please
I can't, I'll let the next shift catch this one….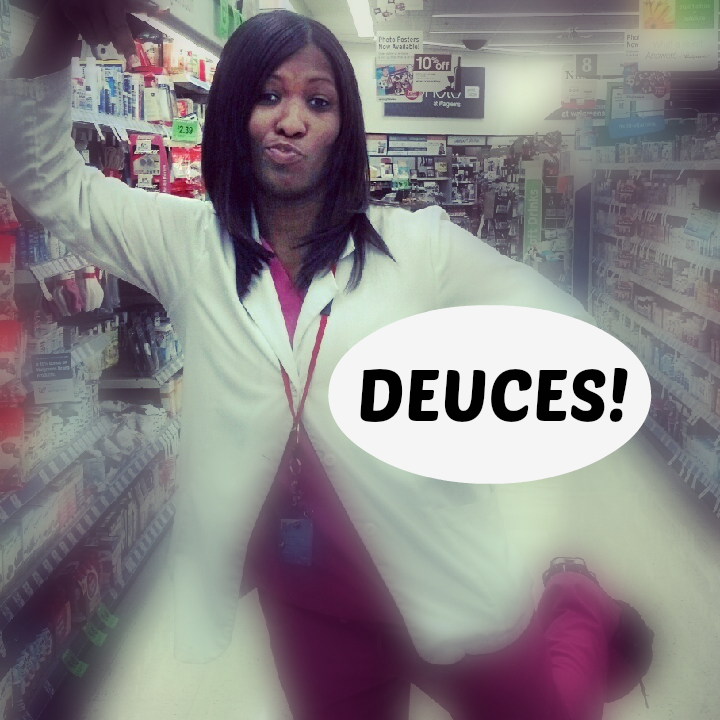 I be fronting like yall don't know where I work, trying to focus the picture on me, lol
Weekends are classic! It's not always this event involved during the week, but guaranteed on Fri, Sat, & Sun nights, you need to be praying for ya girl!
Rx Fitness Lady wants to know…
Anything crazy happen on your job lately?
Do you still say guide lee?
Do  you place money on the counter or in the person's hand?
Did my name sound like Joi or Joanne to you?
Do you still watch Law & Order: SVU 🙂 ?

The following two tabs change content below.
Rx Fitness Lady
Greetings, I'm Joi, a Pharmacist with a passion for fitness & a community leader. I teach BODYCOMBAT, BODYPUMP, Tabata Boot Camp, & serve as a mentor to young girls. My goal is to inspire people to live healthy, active, & prosperous lifestyles through practical blog posts deliveries. You can find me on Facebook and Instagram. You can view more post and subscribe to stay tuned to latest updates
at
Rx Fitness Lady.
Latest posts by Rx Fitness Lady (see all)