One of the biggest challenges of teaching Les Mills programs or any group fitness class is learning the names of members as they join your class or you take over new classes already on schedules!  Over the years, my girls and I have mastered a few ways! So I have a concise post for your teaching portfolio today.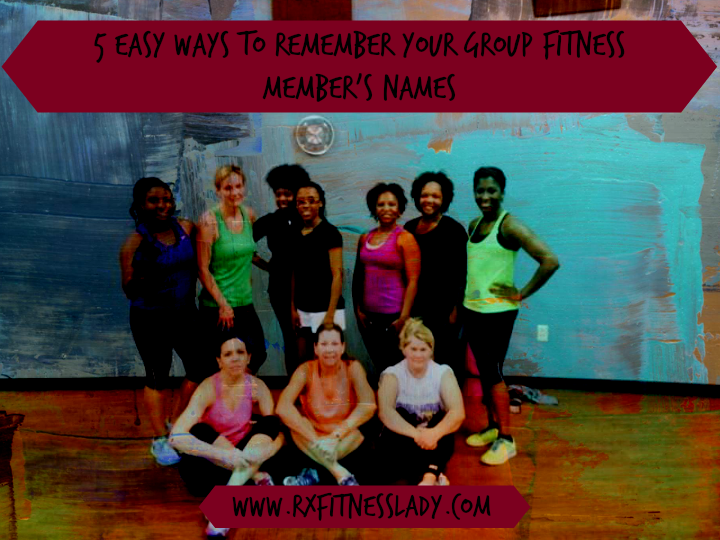 1. Ask them right after the first time you notice them in your class & keep a  journal in your gym bag to write it down. Make notes/clues to help you remember them!
2. If you are past that awkward time when you think it's too late to ask their name, Facebook or social media request them! Say "hey, what's your name ON FACEBOOK so I can keep you informed with any changes to classes!"
3. Stand at the check in counter with the front desk clerk of the gym so when they scan their cards you can cheat and get their names!
4. Check with your other members that you see engaging the new/old member! They will tell you their name, occupation, husband's occupation etc. lol!
5. Welcome them to class! Ask if you can take their picture and welcome them on social media using their name, you can always go back to it if you forget!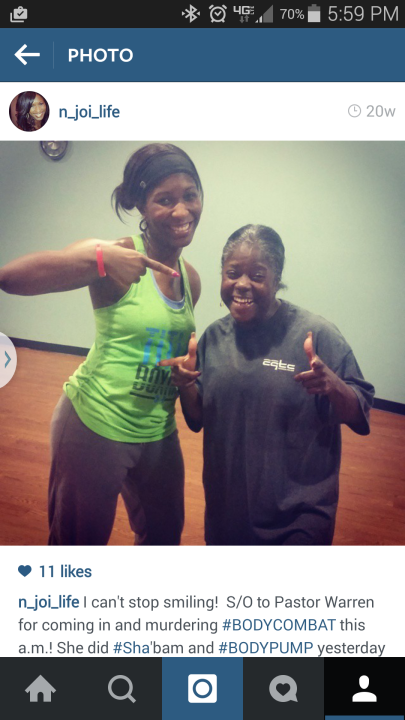 The new year brings about lots of new faces. As instructors, we are responsible for welcoming them into the fold.  Group fitness can be an intimidating environment. One simple thing to encourage those new members is learning their names.  Let's try in 2015 to make a better effort!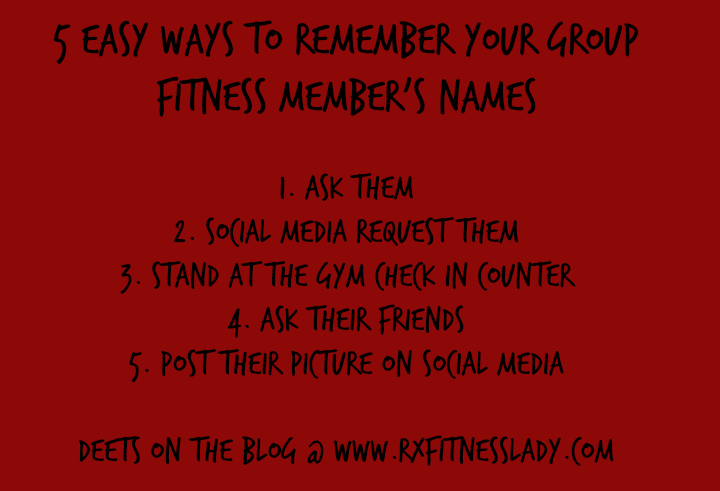 I hope these help you!
P.S. Members, you can help us out by coming up and introducing yourself 😉 !
Yours in Healthy, Active, & Prosperous Lifestyles,
Rx Fitness Lady wants to know…
What techniques do you use to remember people's names?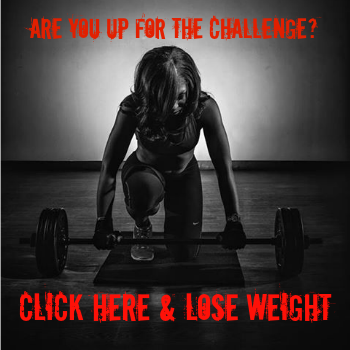 The following two tabs change content below.
Rx Fitness Lady
Greetings, I'm Joi, a Pharmacist with a passion for fitness & a community leader. I teach BODYCOMBAT, BODYPUMP, Tabata Boot Camp, & serve as a mentor to young girls. My goal is to inspire people to live healthy, active, & prosperous lifestyles through practical blog posts deliveries. You can find me on Facebook and Instagram. You can view more post and subscribe to stay tuned to latest updates
at
Rx Fitness Lady.
Latest posts by Rx Fitness Lady (see all)