Four years ago today, my first post on this blog was published where I introduced myself to the blogosphere.  I actually launched my blog 2 weeks later on December 26th but we are celebrating today, the day the actual first post was published.
This blog has been pure therapy for me on so many levels.  I've connected virtually with amazing people all over the world, attended conferences, and hosted a virtual Christmas party.  Most importantly, I love having creative control here and having the platform to share bits and pieces of my world in hopes of motivating other to "Live Healthy & Active. Be Prosperous."
The stats and feedback from comments and in the community have helped me continuously mold this blog into what readers desire the most!  You speak and I listen.  I appreciate all of you who frequent PFL from the bottom of my heart. I am really excited about the changes for next year.
I'm taking the rest of the year during the Christmas holidays to get geared up for 2017! Here's what you can look forward to…
VIDEOS
I am most looking forward to the transformation of my Les Mills reviews of BODYPUMP and BODYCOMBAT.  These are some of my highest viewed post, however I feel like I leave the readers hanging.  Even though I appreciate having my reviews to return to when I reteach a new release, I feel that reader would prefer to watch a video.  I am looking forward to adding more video sizzlers of my idea of fitness magic within the releases.
DEBATES
Here on PFL, we will be hosting debates and I'm inviting readers and/or bloggers  to participate in creating the content by way of virtual debates.   I am so excited.  There will be plenty of time write your rebuttal to your opponents argument so don't hesitate to reach out to participate in one of the debates.  Sneak Peek of potential topics that are discussed frequently off the blog…
Should You Live with Someone Before You Get Married
Should a Woman Date a Man that Makes Less Money Than Her
Should You Continue to be Friends with Exes on Social Media
Should You Share Bank Accounts in Relationships
MACON A DIFFERENCE
When I started this blog, there was a major emphasis on the fact that I love my hometown.      I will be sharing tidbits about Macon creatively through blog posts.
A Visit to the Harriet Tubman Museum
How to Choose a New Gynecologist
All of the usuals will remain in tact.  I have just shared with you the additions. When I return  next year, my about me page with be updated and my sidebar.  You will be getting an e-book next year but I can't put a time frame on it.
Merry Christmas PFL and a Happy New Year!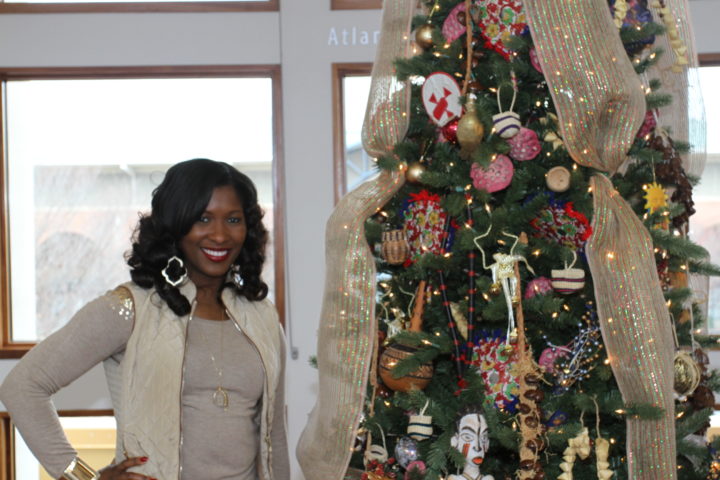 Yours in Healthy, Active, & Prosperous Lifestyles,
Rx Fitness Lady wants to know…
What topics would you like to see here next year?

The following two tabs change content below.
Rx Fitness Lady
Greetings, I'm Joi, a Pharmacist with a passion for fitness & a community leader. I teach BODYCOMBAT, BODYPUMP, Tabata Boot Camp, & serve as a mentor to young girls. My goal is to inspire people to live healthy, active, & prosperous lifestyles through practical blog posts deliveries. You can find me on Facebook and Instagram. You can view more post and subscribe to stay tuned to latest updates
at
Rx Fitness Lady.
Latest posts by Rx Fitness Lady (see all)