Hey there fellow bloggers and readers!  Thank you for Friday, now let's talk blogging!  This post may seem like common sense to you, but to a newbie (like me), figuring out how to get comments on your PERSONAL  blog can give you a migraine.  <<< Smooth how I made this a My Health Monday post huh 😉 !
Well, it is April 1st and April is officially Stress Awareness Month. You can read all about that here if you want a true My Health Monday message :)!
I wanted to share my perception and hopefully learn from your comments when I see what you have to say about your own commenting system.  Regular readers, you can skip this one if you like, but feel free to chime in!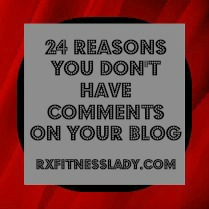 Are you thinking, that's easy, just comment on blogs & share on social media?  That has helped me a lot but a lot of this blog stuff you learn as you go and I don't feel too bad when I get taught a stinging lesson in the growing pains of blogging or commenting in this instance.  Keep in mind some of these are negated when it comes to insanely popular blogs.  Somehow, I doubt they would click on this title anyway :).  Here is my opinion, mostly from a blogging perspective, maybe a little from a regular reader perspective…
REASONS WHY PEOPLE WON'T COMMENT ON YOUR BLOG
1. Your TITLE was a snooze and I never made it to your blog that day.  Everyone is busy.  Several blogs are followed in title only.  If time is limited and your title doesn't do any of the following below, then it might get skipped.
Interest ME – An Orientation for Group Fitness Classes
Solve a problem – Tips for Group Fitness Instructors
Shock me – V-day Vi Jay Jay
Ignite a passion – HBCU's YES or NO
Tick me off or Controversial – THE FLU SHOT IS NOT MAKING YOU SICK
Isn't clever or Humorous – Customer Service Confessions of a Community Pharmacist
Inspiring – This Girl is on Fire: With Weight Loss That Is

2. You didn't ask me a QUESTION &/or I don't really know what to say.
I can't figure out the POINT OF YOUR POST (it's all over the place)!
It's a lot of energy to type my name, email address & URL just to respond to a yes or no question (make a poll for that), try to make your QUESTIONS OPEN-ENDED.
The question wasn't for me! Give MULTIPLE & DIVERSE QUESTIONS that would be appropriate for your entire audience.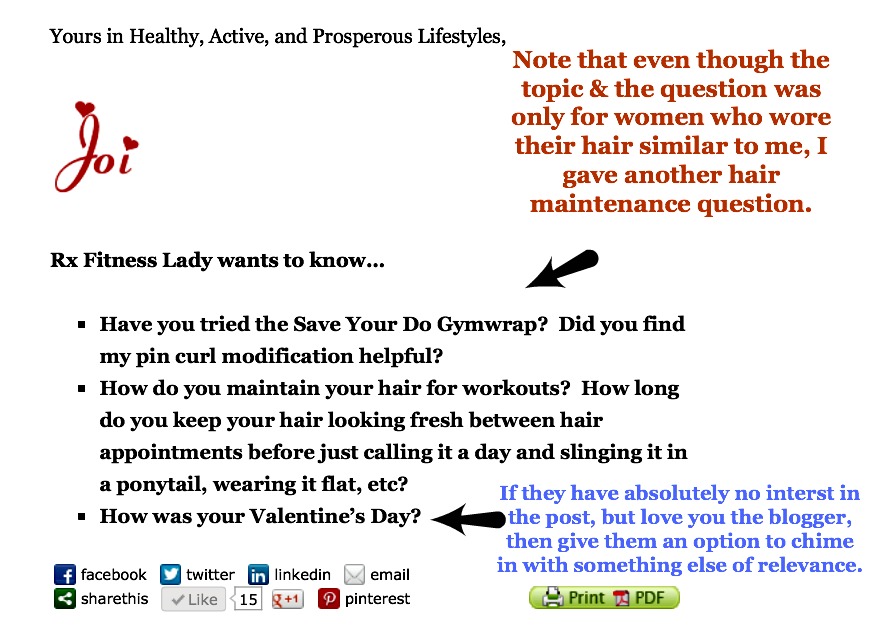 3.  I'm browsing your blog and YOU DON'T EVER RESPOND TO COMMENTS.  I know that some people email responses directly, but a new reader has no way of knowing that.  If you don't respond to comments, why would you connect with me (at least that's my line of thinking)?  Blogging is about connecting.  We can't connect if you don't talk back.
4. On the opposite end of the no responder is the ZERO COMMENTS BLOG. Your blog has absolutely no evidence of ANY engagement: no comments, no likes, no Facebook fan evidence in the sidebar, nothing.  I feel that you aren't concerned about making any friends in that case.
5. This is really sad, but the blog post is thrown together (maybe to meet some insignificant post schedule) or worse, the entire blog is THROWN TOGETHER and just BORING 🙁 !
6. YOU DIDN'T TELL THEM TO!  Most of your friends and family members are not accustomed to reading blogs so when they start, they will read it and that's it.   Shoot them an email telling them to please comment because 90% of people that read blogs don't comment & you would appreciate them leaving a comment every now and then to help you out.
7.  Your post is TOO LONG to not be solving my problem.  The only way I'm not skimming 1000 words is if the 1000 words are solving a problem for me, PERIOD.  If you write in huge paragraphs about your weekend and fifty other oddball items, I CAN'T FINISH THE POST!
8. SPAM in your comments.
9. You comment on my blog or a friend's blog and YOUR GRAVATAR is UNAPPEALING. When I see a face, it should make me feel good.  I love seeing comments from gravatars like this around the blogosphere.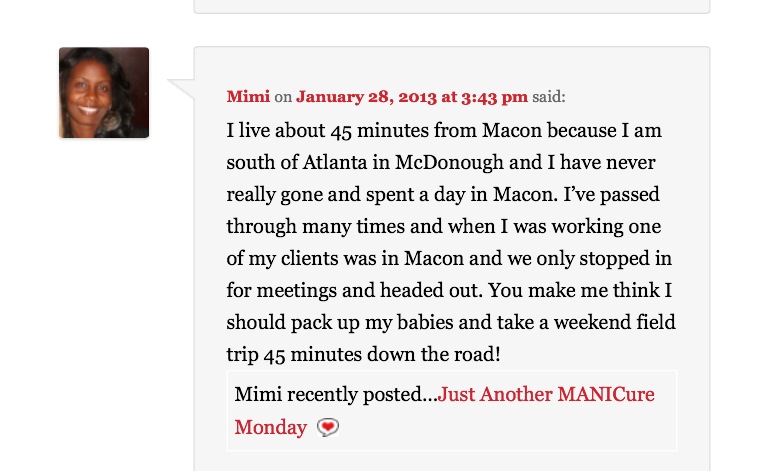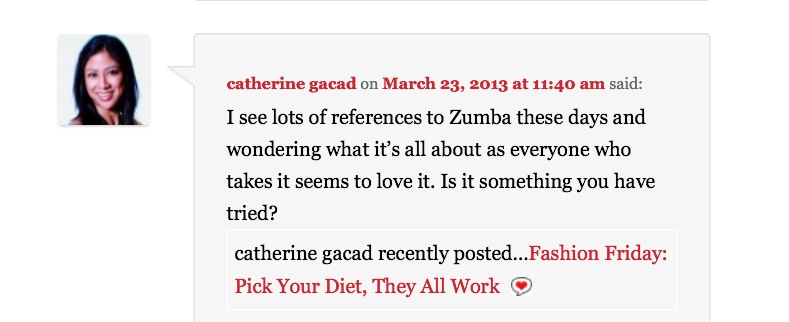 Why would you take the most unappealing (not smiling, mean mugging, flipping me off, etc.) picture of yourself and make it your gravatar?  I personally think a face goes a long way with a comment but a graphic or nothing at all is better than an offensive gravatar.
10. The few comments I see on your blog are all from BLOG HOPS (i.e. Hi, I came over from XYZ blog hop, please visit my blog back>>>>>Your reply – I'm headed right over or vice versa..Thank you for visiting my blog for XYZ blog hop today).  If I see this on the last 3 posts on your page, I know that you are just unrealistically radical in your approach to blogging (my opinion…just a reminder 🙂 ), or has someone found this to build relationships?
11. You leave COMMENTS THAT DON'T HAVE VALUE like; Great tips, wonderful post, I loved this, or 🙂 .   If that's how you feel, I'd appreciate you just sharing the post so I know it's real.  Contribute to the conversation.  You can go a step further and browse the comments ahead of you & chime in on what others have already stated.
REASON WHY PEOPLE WON'T COMMENT ON YOUR BLOG (AGAIN)
12.  CAPTCHA
13. You CONFUSED ME with your presence!  People that participate in blog hops or on forums like SITS especially the ones who insert (Follows Back) behind their name as if you are looking for some new blog friends but don't visit back are baffling to me.
14. You gave me the COMMENT SYSTEM BLUES! I know captcha should have gone here but it deserved a line ALL BY ITSELF!
If it's TOO HARD to maneuver, I'm moving on & not looking back.
Your commenting system EATS MY COMMENT from my iPad.
YOU BAMBOOZLED ME! I commented, now it's on my Facebook page, you're tweeting it to me, just out of control!  You may be thinking, I should have known better!  Not with all these whacky commenting systems.  I don't want my blog stuff all over my personal FB page.  Give me another commenting option please.
15. SELFISH You have your blog set up where I can't leave a link back to my blog.
16. YOU TOLD A PHIB! This one might be under the first segment because some people will ignore a comment like this, but I usually will comment back & not add you to the reader bloglovin, sorry team google reader 😉 .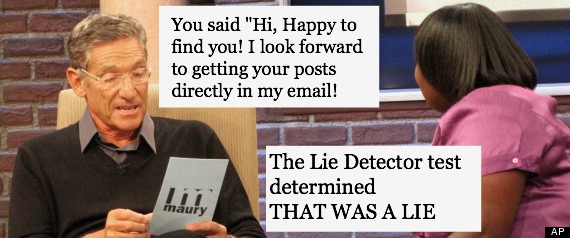 Come now, how many blogs do you really get directly in your email?
17.  That FLOATING SLICK SOCIAL SHARE BUTTON that is suppose to be in your sidebar was all over my cell phone and it's too hard to move it to read your post.
18. Down low SMART ALIC BLOG MANNERS!  If I visited your blog & you visit back and say, "Thanks for stopping by my blog earlier…blah blah blah"!  You can thank them on your own blog.  It seems that you are being forced to utilize the little blog manners that you have by returning the visit but you'd rather be doing something else.  It just doesn't make the blogger feel good when they read that.  This could just be perception.
REASONS WHY PEOPLE (WILL STOP) COMMENTING ON YOUR BLOG
19. MORE SELFISHNESS  You only comment BACK if I visit you.
20. Your comments on my blog are extremely PHONY &/or I can tell you are NEVER READING NOR SCANNING THE POST, just leaving open comments that you can wing based off the title & or the questions.
21. YOU'RE A MEAN GIRL, LOL!  We are part of the same community/circle and you comment on others blogs (that don't ever comment on your blog) but you will not comment on mine (as regular).
22. You DON'T KNOW YOUR AUDIENCE.  If you are not a political blogger or religious blogger you shouldn't speak negatively about someone else's on your blog or go leaving comments on other people's blog that is offensive politically or religiously, might result in a lost follower.
 23. YOU POST ALL THE TIME about pretty much nothing and I can't keep up.
In the words of Sweet Brown…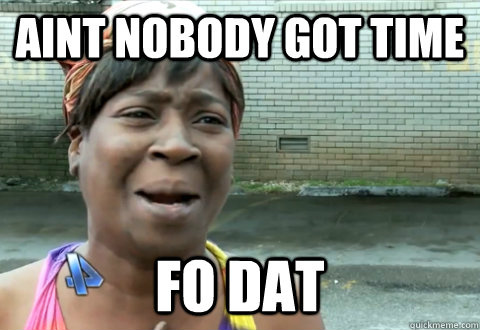 24. You neglected or keep neglecting my PRIME PIECE OF REAL ESTATE!  We all love to get comments, but when a new reader lands on your blog, 95% of the time you have to impress them with the most recent post.  We want comments on that one! Every time a blogger hits publish (or has scheduled a publication), they are on to a new blogging high…

I get that some bloggers might be trying to show you that they truly browsed around your blog.  I think a better way to do that on a first time visit is to go to the most recent post, introduce yourself, leave a longer comment, and mention particulars from previous posts in your comment.
Ok, those were my thoughts.
Blogging is SUPER fun but it's also a lot of work.   Bloggers don't have time to add stress to their plates dealing with all of these nuisances.  Comments make bloggers feel good & so they should.  I should feel good leaving one on any blog I visit.  We should do our best to make sure that is happening.
Blogging is a learning curve.  I wish to hear from as much wisdom as possible.
If I need to Check myself…so be it 😉 ! I've been down with my boy since I was little 🙂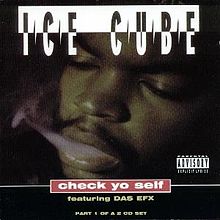 Cheers to Blogging!
Now your turn!
If you made it to this point, wether you loved or hated the post…leave a comment so we can learn from each other.
DISCLAIMER: I DON'T SMOKE ANYTHING, JUST LIKE THE PICTURES!
Yours in Healthy, Active, & Prosperous Lifestyles,
Rx Fitness Lady wants to know…
ANYONE
What are some other reasons that you will not comment on a blog?
Is there any one thing listed above that is an absolute pet peeve of yours?
BLOGGERS
How many times will you comment on someone's blog without them returning the favor before you stop all together?
How much time do you spend commenting on blogs & when?

The following two tabs change content below.
Rx Fitness Lady
Greetings, I'm Joi, a Pharmacist with a passion for fitness & a community leader. I teach BODYCOMBAT, BODYPUMP, Tabata Boot Camp, & serve as a mentor to young girls. My goal is to inspire people to live healthy, active, & prosperous lifestyles through practical blog posts deliveries. You can find me on Facebook and Instagram. You can view more post and subscribe to stay tuned to latest updates
at
Rx Fitness Lady.
Latest posts by Rx Fitness Lady (see all)