Do you have the Valentine's Day Blues? Fret no longer! Here are some fun things you can choose from within your budget to do for a girl's night in this weekend! This post was inspired by an event I attended last fall just for the sake of having one.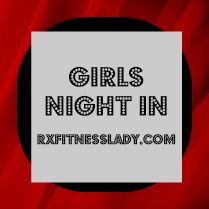 Book a hotel suite for your single "Besties", preferably one with a Jacuzzi so you can take advantage of the relaxation
Schedule a Massage therapist
Have a make up artist teach you some tricks or do a makeover
Have an intimate specialist fit you for a bra
Invite an adult toy consultant (Slumber Parties/Pure Romance)
Play ice breaker games, especially if some of the ladies don't know each other
Bring the Wii and play dance games
Bring a karaoke machine (they're cheap, I have one)
Have a manicure/pedicure creativity contest
Schedule a Pole seduction session or have a stripper come show you her tricks
Have an Esthetician come and try out some waxing services, any takers from Monday?
If you make it a slumber party, plan to cook breakfast and schedule a fun workout for the next morning like Zumba
Make some prank calls 
Create a signature drink for the event & of course have other drinks on hand as well
Plan a Social Network Scavenger Hunt to pick on all the goofy couples that are making you want to purge. Yes, this is EXTREME HATING & be careful not to step on any toes of your mutual friends. Yeah, maybe just skip this one!
Hire a caterer or put your delicacy talents to the test and cook together, competition style
Have a paparazzi session (after you're all glammed up, just take lots of pictures)
Watch a classic movie
Make some jewelry or other crafts that interest the group (For all you PINTEREST addicts)
GET SOME ANSWERS FROM MEN!!! This last one will surely get some reactions & spark some conversations. It requires some minor planning. The party I went to required that you send in any questions beforehand and men of all walks of life answered them.
Some questions from the party to get your wheels turning
Updated: 6/14/16 to prevent spam comments (some questions deleted)
Is a confident woman too much for most men?
What does a man think if a woman stays in a relationship after he cheats and she is aware? Does it depend on the man or the relationship?
How do you tell a man he's not pleasing in the bedroom?
What pushes a man away the fastest?
What grasps men's attention…Elaborate please?
What are the best winners moves in the bedroom?
Can a woman's independence be a turnoff or scare the man away?
CLEARLY, I want you to get started with this Girls Night like right when you get off work Friday if you are going to take advantage of lots of these ideas right! Alternatively, you can plan for Saturday and really maximize the day! I know I'm leaving off some fabulous ideas to add to the list. Please leave a comment below and help this post be as creative and informative for all the SINGLE LADIES looking to have some fun!
The Girls Night In I attended was very random and had nothing to do with Valentine's Day. I thought it would be most appropriate for that somebody who might be battling loneliness, newly single, or just looking to have a good time while everyone else is booed up. If you do play any cool games, make sure you tweet me here so I can call you up and join the fun. I will be celebrating at Club you know where. My Valentine this year is my J.O.B.! If you already have plans for the weekend, ENJOY!  I'm sure you can find it useful for another time. Everyone loves some girl time!
Rx Fitness Lady wants to know….
What other activities can you add to the list?
What other questions do you often ponder over about men? Oh, my fellas, if you're out there, what questions do you have for us?
Are you as stoked as I am about the release of the Mrs. Carter Show World Tour dates?

The following two tabs change content below.
Rx Fitness Lady
Greetings, I'm Joi, a Pharmacist with a passion for fitness & a community leader. I teach BODYCOMBAT, BODYPUMP, Tabata Boot Camp, & serve as a mentor to young girls. My goal is to inspire people to live healthy, active, & prosperous lifestyles through practical blog posts deliveries. You can find me on Facebook and Instagram. You can view more post and subscribe to stay tuned to latest updates
at
Rx Fitness Lady.
Latest posts by Rx Fitness Lady (see all)