Do you ever click on somebody's blog post from bloglovin' and immediately click off of it because it looks too hard to muster through?
We are all trying to get through our readers as quickly as possible with every spare moment we have.  Check out some tips to make sure you don't get skipped.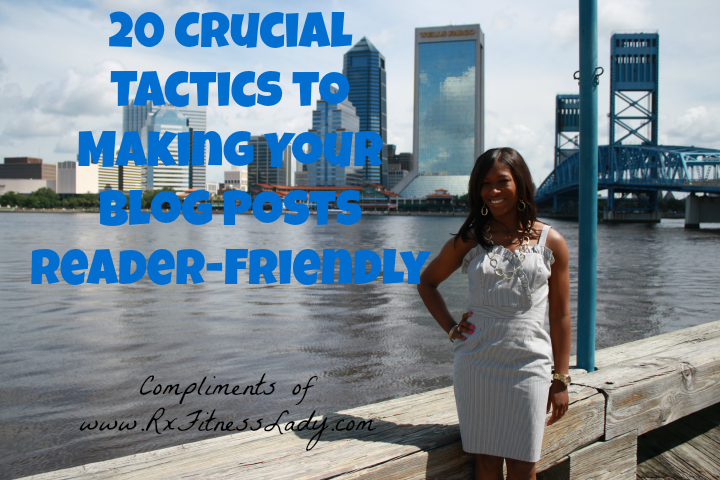 Welcome to Day 5 of the 2nd 7 Day Mini Blog Challenge Party!
Today's Prompt –Helpful List Post
Also on the agenda is Kim's September Sapphire Even Day Blog Challenge! Today's prompt Efficacy. Name 3 things that you do in order to be happier, 3 things to be healthier, 3 things to be wiser.
Kim, this list was created from my wisdom & that of several bloggers before me in order to make the blogger reading this happy because they will have a healthy blog community if following these guidelines.
Did that work for you boo? 😉
20 Crucial Tactics to Making Your Blog Posts Reader-Friendly 
Have a catchy title.
Address the reader directly (state a commonality, ask an emotional question, be personal).
Have an introduction so the reader knows what the post is about.
Don't bore your audience!
Be authentic and write in YOUR OWN voice.
Keep the reading on a third grade level.
Use Pictures (Graphs, charts, etc.) to make the post interesting & give the reader a break.
Edit your pictures with PicMonkey or another source to intrigue the reader.
Add captions to the pictures to tell a story.
Establish credibility by stating facts and giving stats.
Use quotes.
Use lots of white space.
Limit your paragraphs to 3-4 sentences. Try 1 sentence for a paragraph.
Use subtitles and bold them.
Use numbered and bulleted list.
If you know you are long winded, BOLD the main points to make targets for the scanners.
Make sure your font is reader friendly. If it's hard for you to read, it's hard for us to read.
Add some humor.
Try adding polls or surveys.
Keep it under 750 words. (Yes, I know that's pushing for a lot of you)
Whatever you do, please DON'T MAKE A POST WITH 1 LONG RUN ON PARAGRAPH. That is too hard to read even if it is your favorite blogger.  It's just not going to happen!!!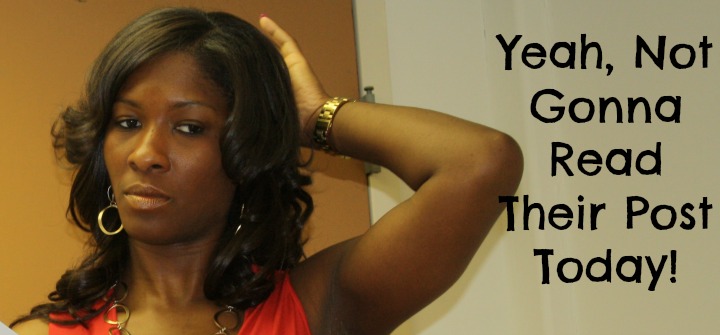 In case you want to play catch up from the party, check out..
Rx Fitness Lady Blog Commercial 
If You Say  "She's Cute to Be Dark-Skinned"
Throwback Thursday's Senior-itis Stomps the Yard 
Rx Fitness Lady wants to know….
What do you consider a non reader-friendly blog post?
***BLOGGERS PARTICIPATING IN THIS MINI BLOG CHALLENGE PARTY – Leave your links in the link up  below, choose a pretty picture for your thumbnail, and please remember to HOP AROUND THIS WEEK (at least 1 new connection a day) to show some love to other bloggers & make new friends!***
Don't forget to hashtag #MBC when you leave a comment so the blogger knows you are participating in this Mini Blog Challenge & they will visit you back!
IF YOU ARE PARTICIPATING THE ENTIRE WEEK ( You think 🙂 ) , LINK YOUR BLOG URL, IF YOU ARE CHOOSING POSTS, PLEASE LINK EACH INDIVIDUAL POST. 

LINK YOUR BLOGLOVIN' HERE! Remember: Quality Over Quantity 😉 


The following two tabs change content below.
Rx Fitness Lady
Greetings, I'm Joi, a Pharmacist with a passion for fitness & a community leader. I teach BODYCOMBAT, BODYPUMP, Tabata Boot Camp, & serve as a mentor to young girls. My goal is to inspire people to live healthy, active, & prosperous lifestyles through practical blog posts deliveries. You can find me on Facebook and Instagram. You can view more post and subscribe to stay tuned to latest updates
at
Rx Fitness Lady.
Latest posts by Rx Fitness Lady (see all)