I absolutely love morning shows on the radio! I work overnight so when I get off, I flip between the morning shows when I'm not preparing for a group fitness class.  One of my favorite personalities is Headkrack on the Rickey Smiley morning show.
He gives S/Os to people all the time and he just keeps going and going and going and they always "krack" me up!!!
I am going to give a few S/Os "HeadKrack" style!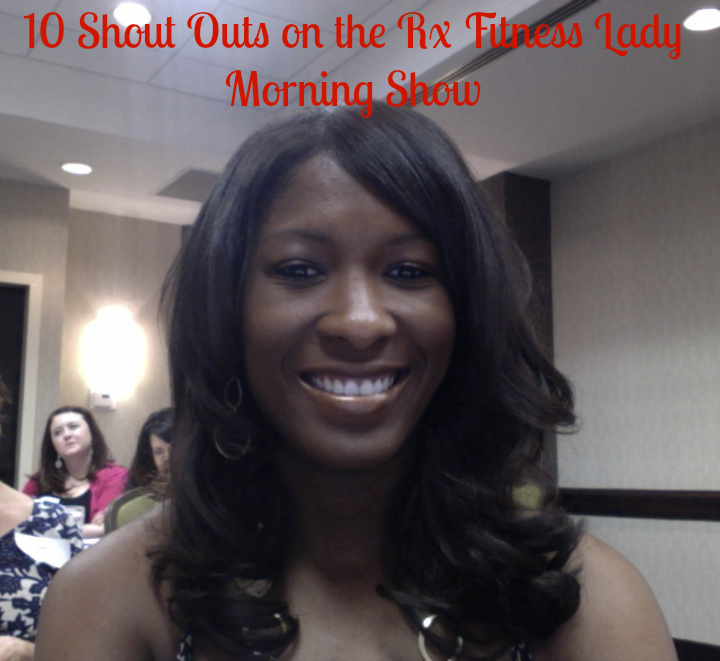 Welcome to Day 3 of the 2nd 7 Day Mini Blog Challenge Party!
Today's Prompt – Humorous
Forgive me if this doesn't make you laugh! You can read A Day in the Life: My Name is NOT Joanne.  Readers thought it was pretty funny!
S/O = Shout out in case you were wondering!  These are completely random annoyances!
S/O to passenger seat drivers!
S/O to people that visit your house and park their car in the middle of the driveway blocking everyone in.
S/O to bloggers that still have captcha AND bloggers who read your post from a FB group, then come back to the Facebook group to leave a comment instead of on your post!
S/O to the people who say I'm only fit because I haven't had kids.
S/O to all the waiters that explain to what medium rare is when I order my steak (particularly at Hibachi restaurants) but they don't explain it to the person sitting next to me 😉
S/O to people who spell my name J-O-Y on social networks in direct response to a post from J-O-I! Oh and to the parents for their home training of children that call me Joi with no handle.
S/O to people who say "You didn't/don't  know that" when I ask a question!!! – This one really annoys me…my name is not google!
S/O to customers in my drive-thru on Medicaid pushing Cadillac Escalades.
S/O to people who think they can throw down but their food taste mediocre at best!
S/O to whoever determines which Red Box DVDs won't allow you to skip the previews!
That's all I got folks! We are keeping it brief this week! There's a lot of party spirit going around and I don't won't to lose you!
Rx Fitness Lady wants to know…
Will you please humor me and S/O a personal annoyance?

Which one of my S/O's resonates with you?
What morning show is your favorite?
***BLOGGERS PARTICIPATING IN THIS MINI BLOG CHALLENGE PARTY – Leave your links in the link up  below, choose a pretty picture for your thumbnail, and please remember to HOP AROUND THIS WEEK (at least 1 new connection a day) to show some love to other bloggers & make new friends!***
Don't forget to hashtag #MBC when you leave a comment so the blogger knows you are participating in this Mini Blog Challenge & they will visit you back!
IF YOU ARE PARTICIPATING THE ENTIRE WEEK ( You think 🙂 ) , LINK YOUR BLOG URL, IF YOU ARE CHOOSING POSTS, PLEASE LINK EACH INDIVIDUAL POST. 

LINK YOUR BLOGLOVIN' HERE! Remember: Quality Over Quantity 😉 


The following two tabs change content below.
Rx Fitness Lady
Greetings, I'm Joi, a Pharmacist with a passion for fitness & a community leader. I teach BODYCOMBAT, BODYPUMP, Tabata Boot Camp, & serve as a mentor to young girls. My goal is to inspire people to live healthy, active, & prosperous lifestyles through practical blog posts deliveries. You can find me on Facebook and Instagram. You can view more post and subscribe to stay tuned to latest updates
at
Rx Fitness Lady.
Latest posts by Rx Fitness Lady (see all)